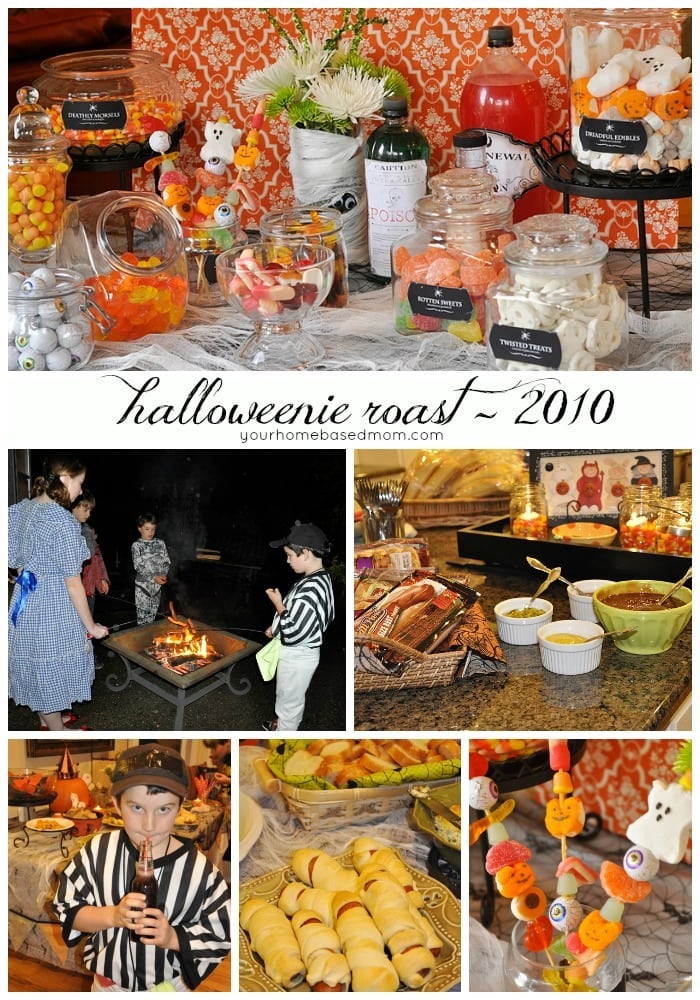 Last night we hosted our second annual Halloweenie Roast for some of our neighbors.
If you happen to be counting, that is the third Halloween party at our house this week (Thespian Halloween Bash and Mummies Night Out) but who's counting!?
Of course there were plenty of hot dogs/sausage to roast thanks to Johnsonville!
I made up a batch of JDawg Sauce because what is a hotdog without JDawg Sauce!?
And we even had Mummy Wraps (hot dog wrapped up in a breadstick, the canned variety)
The neighbors each contributed a dish and I made another batch of the amazing artichoke/spinach dip I served at Mummies Night Out.  You are so going to want this recipe.  It is coming soon I promise!!
And of course there was soda in a bottle.  The straws looked great but they were a little too short for the bottles!
And the kids did bobbing for apples.
Last year we did a fun candy corn bar which the kids loved.  I knew I had to come up with something just as fun and sugary.
This year we had a candy bar and the kids (and adults) made their own candy skewers.  I saw the idea over at Red Couch Recipes.
For more information and pictures on how to put together your own candy bar and how to make candy skewers head on over here.
 Check out our other Halloweenie Roasts: