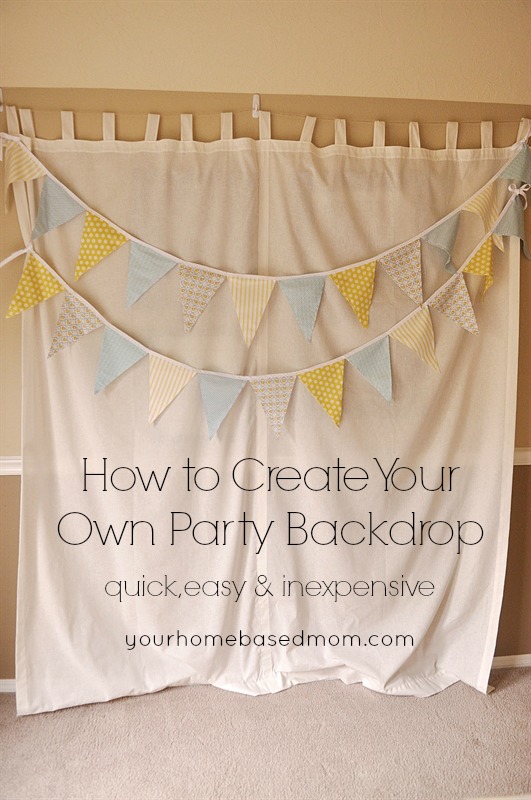 For our Wedding Cake Buffet we set up the food in our dining room. We took out the table and chairs and moved in my newly painted dresser for the cake buffet and used my yellow side bar for the fruit bar.
The only problem is our dining room is basically a Wilkes Family gallery.  The walls are lined with family photos.  I love this about my dining room but for the wedding open house I wanted the focus to be on Lindsey and James and not our family gallery and it does become quite the conversation piece.  Especially when people start looking at all my hair styles over the years!!
I didn't want to have to take down all the pictures either because then I would be left with a wall full of holes – not too pretty.  I decided instead to cover the wall or at least part of it.  I wanted to do it inexpensively and easily so I headed to Goodwill.  I purchased two sets of window curtain panels in an off white color.  The two sets didn't match exactly but since they were across the room from each other it didn't matter.
I overlapped the two sections and then just top stitched down the length of the panel.  Easy!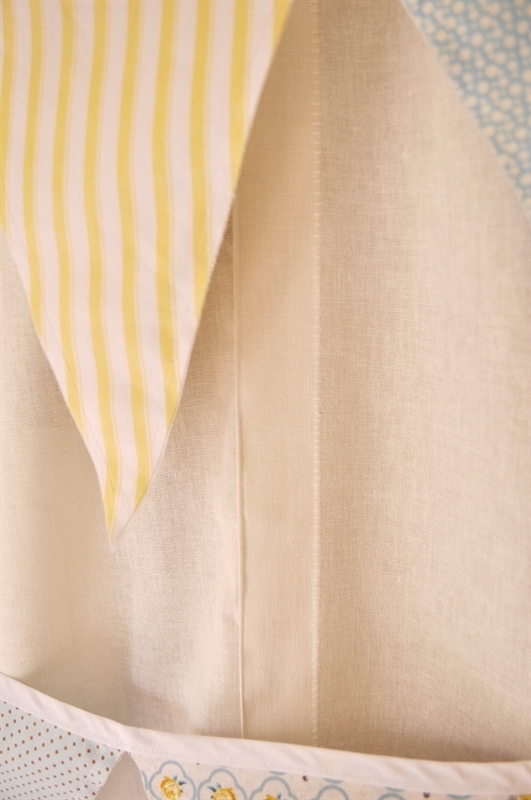 I then used 3M Commando hooks to hang the curtain on the wall.  I put three hooks up – one on each side and then one in the middle.  I ran twine through the loops on the panels and then attached the twine to the hooks.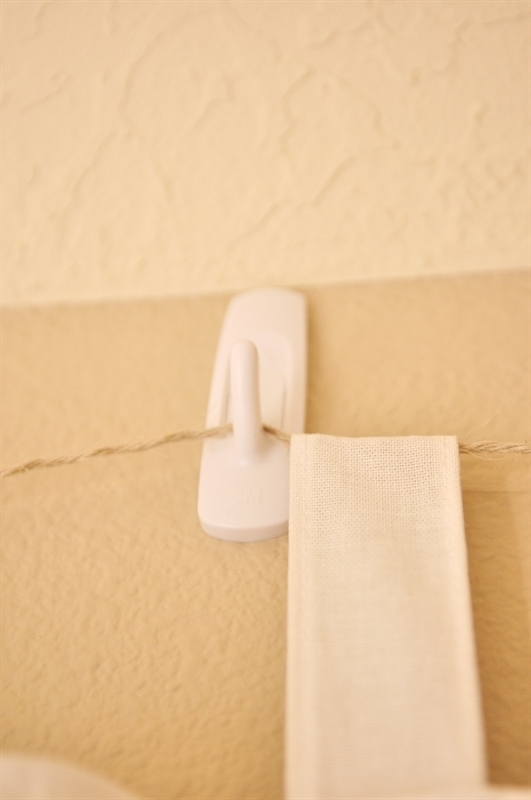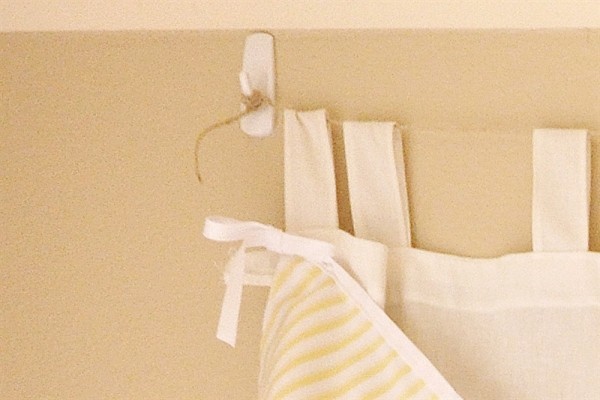 Within a few minutes I had an easy and fun party backdrop.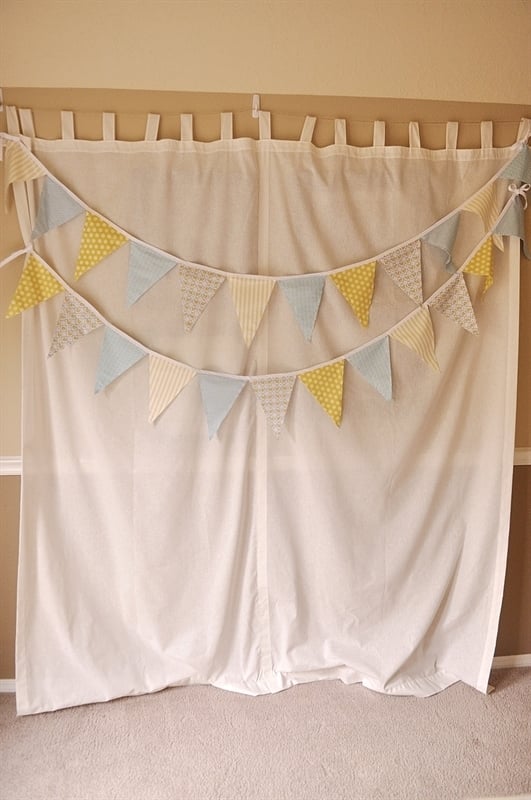 I then added the pennant banners I had made.  I just used a straight pin to attach them to the backdrop.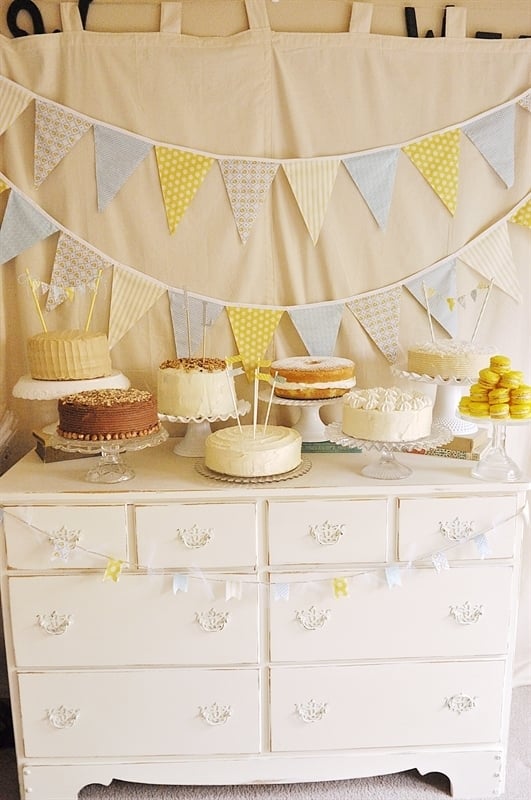 Easy, quick, inexpensive and pretty!  What more could you ask for.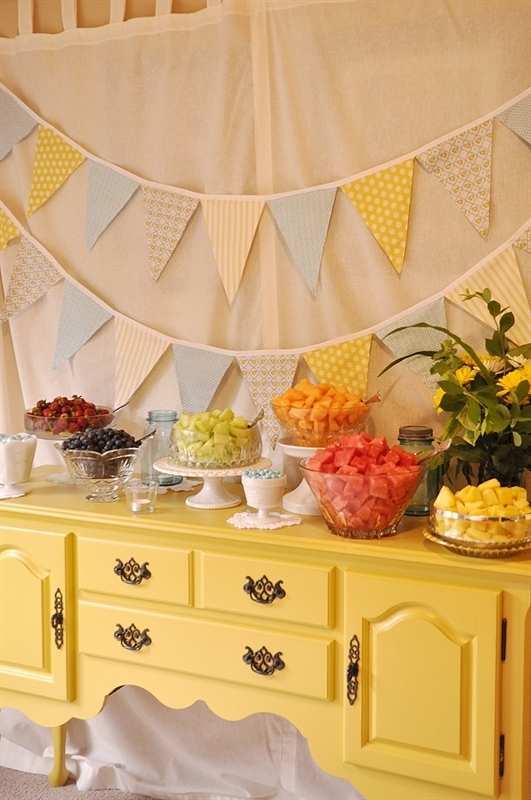 I especially love how versatile this backdrop is.  I will be able to use it for so many different parties!
For other party decor ideas check out these posts:
Enjoy!
Leigh Anne
You can also visit me on Facebook, Pinterest, Twitter or Instagram.
For a list of where I Link Up each week go here.