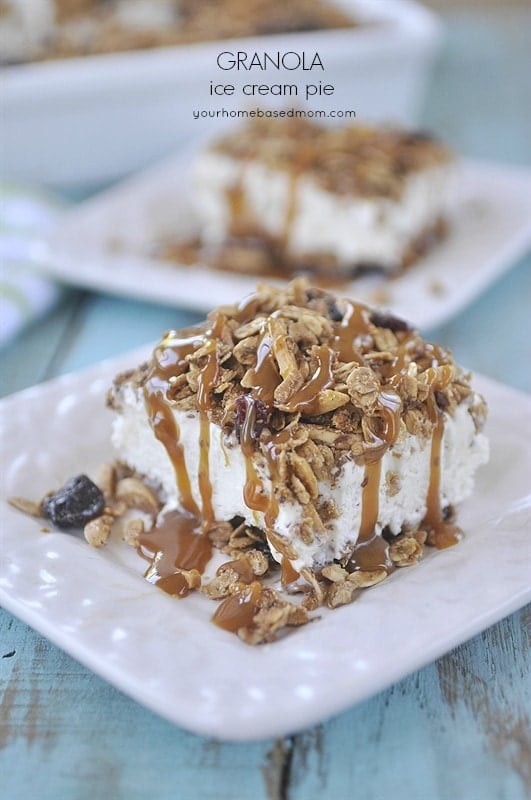 So granola is not just for breakfast!  I created this yummy granola ice cream pie using the homemade granola I shared last week.  It is super easy to make and if you have granola on hand you probably have all the other ingredients too.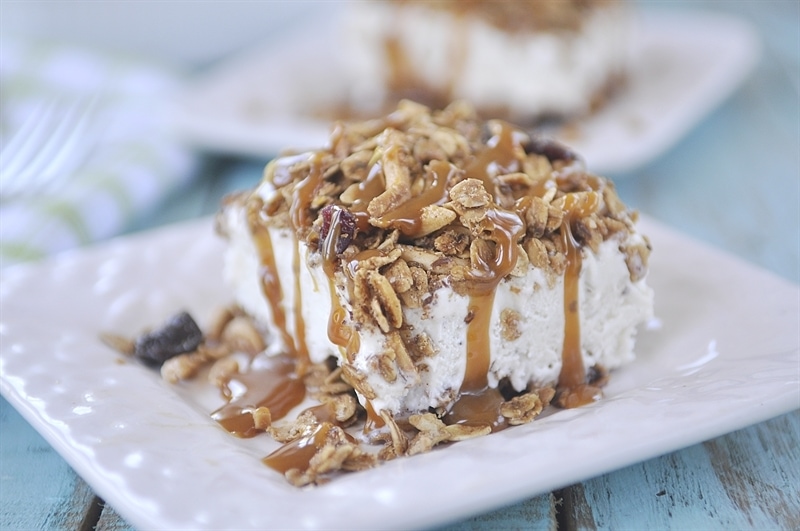 It is the perfect dessert for a hot summer night.  Requires no baking (if the granola is already made) and can be put together in minutes and it is cold and delicious!  And did I mention it contains chocolate and caramel!!  Perfect!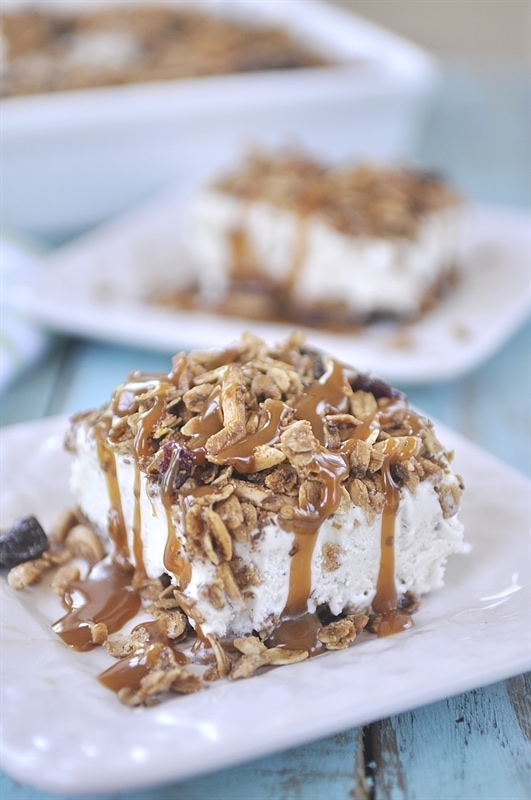 I started by putting a layer of my homemade granola  on the bottom of an 8 x 8 inch glass pan.   I then drizzled chocolate sauce all over it.  I used my homemade fudge sauce recipe but you could use store bought too.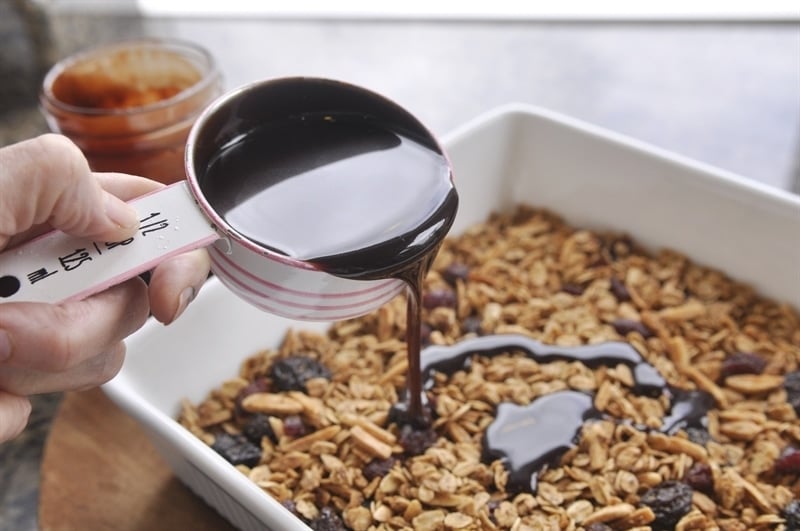 Then a layer of ice cream next.  I used vanilla but you could definitely use whatever your favorite ice cream flavor is.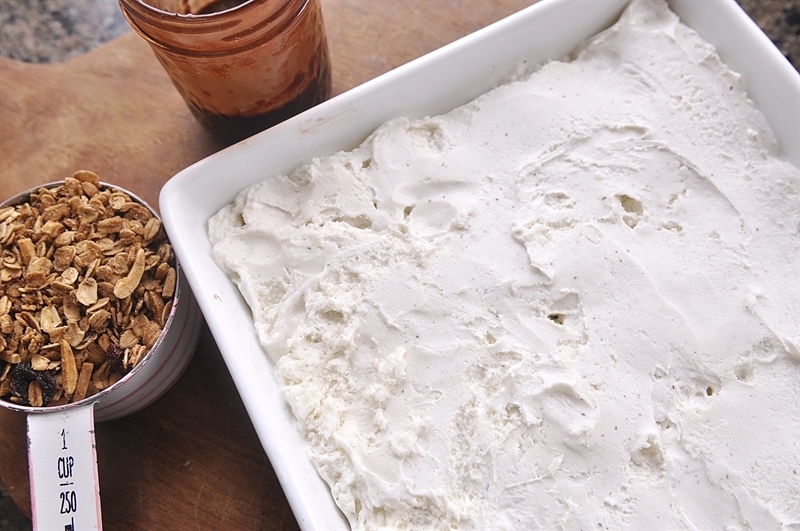 Then I topped it with more granola and put it in the freezer to firm up.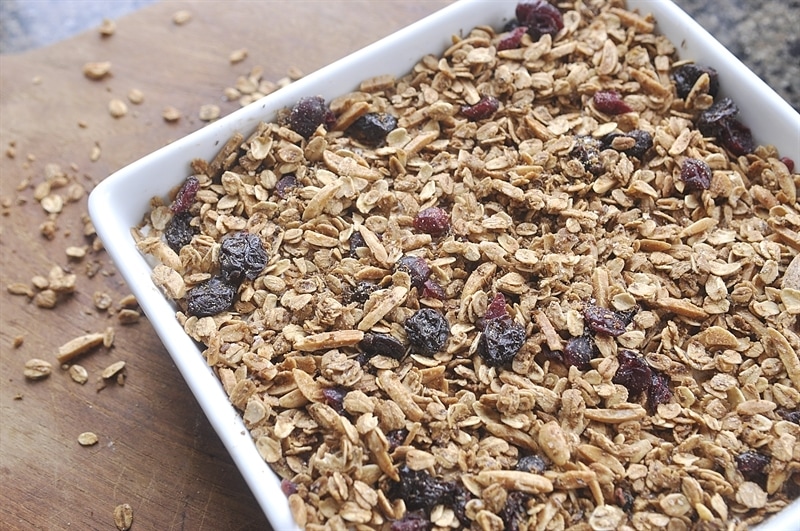 When you are ready to serve it, warm up some caramel sauce and drizzle it over the top.  You can find my favorite homemade caramel sauce recipe here.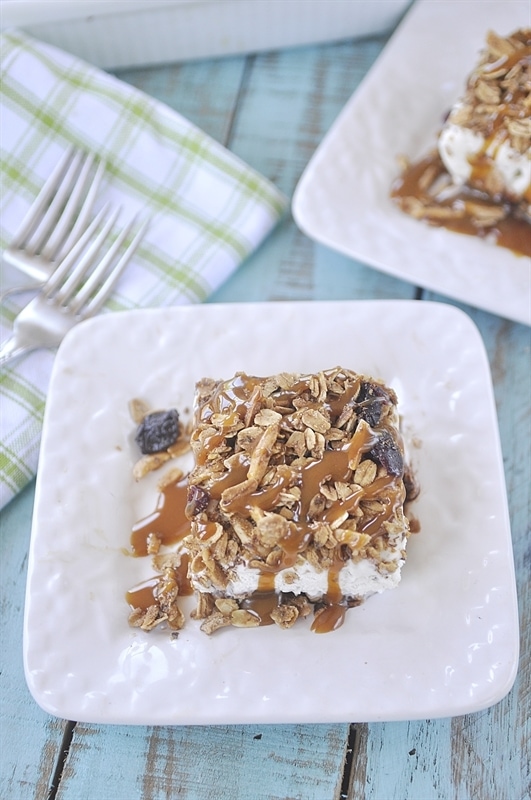 Then take a nice big bite, not too big though, you don't want to get a head freeze!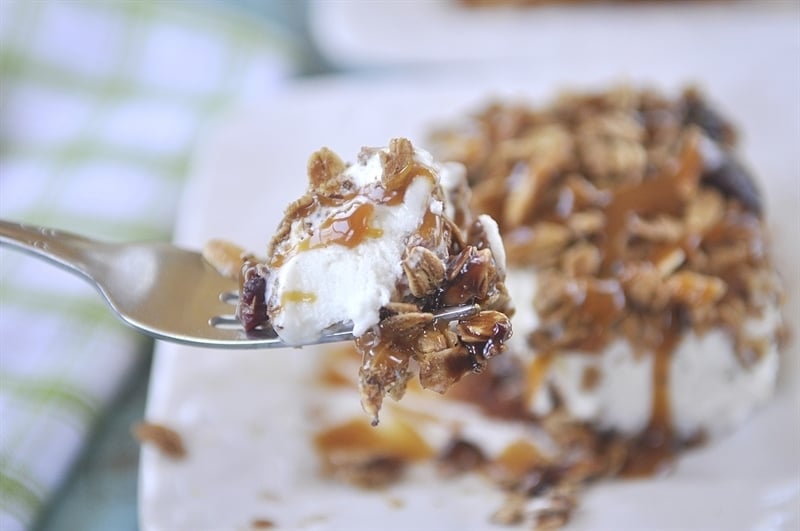 I love the crunch and texture of the granola along with the smoothness of the ice cream.  Lots of great flavor too with the chocolate and caramel sauce.  Yum!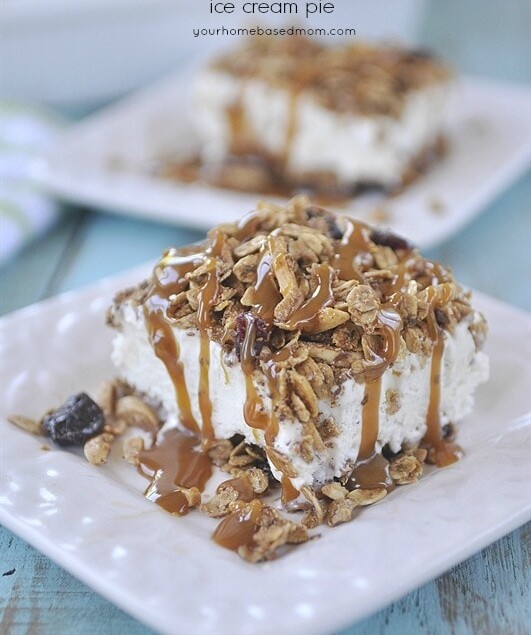 Granola Ice Cream Pie
Ingredients
3 1/2 cups Homemade Granola
1/2 C chocolate sauce
1 qt. vanilla ice cream
caramel sauce for drizzling
Instructions
Spread 2 cups of granola evenly in the bottom of a 8 x 8" pan.

Drizzle with chocolate sauce.

Spread softened ice cream over top of granola, as even as possible.

Sprinkle with remaining granola and press down gently into ice cream.

Freeze until ready to serve.

Cut into squares and drizzle with caramel sauce.