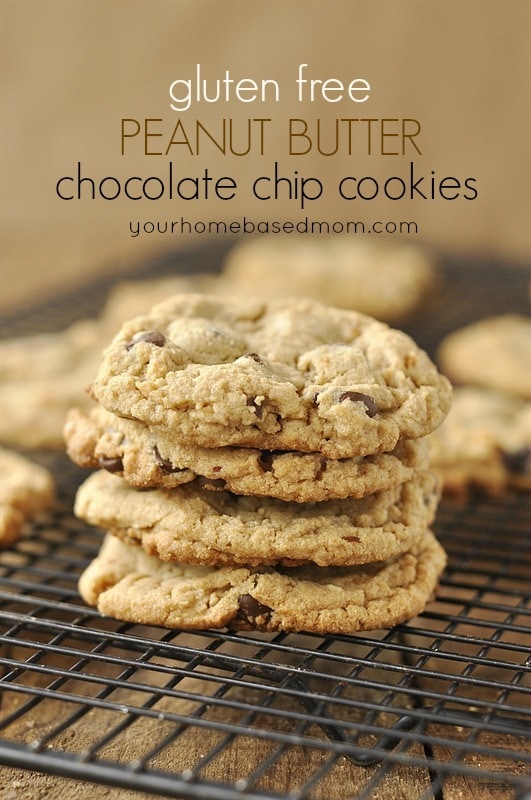 Our gluten free journey continues.  Jim has been gluten free for a month now and is doing great.  Even though there are lots of gluten treats available out there I have not purchased too many because part of this gluten free journey for Jim has been to lose some weight.  I worried if I bought the gluten free cookies and other treats that would slow down the weight loss.  He has been so good about not having too many treats.  But once in a while a guy just needs a treat.  The other day he asked for a treat and I obliged.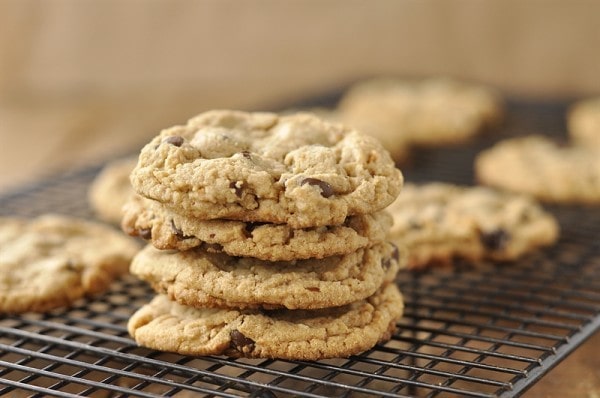 I used my favorite peanut butter cookie recipe and just used my favorite gluten free flour mix instead of regular flour.  This mix does not disappoint. I used chunky peanut butter because that is what I had on hand but I normally use creamy.  Both are great. Of course I had to add in some chocolate chips too.  He had been such a good boy after all!
I made the cookies on a day we were having company for dinner.  They loved them too and wouldn't have known they were gluten free if I hadn't have told them.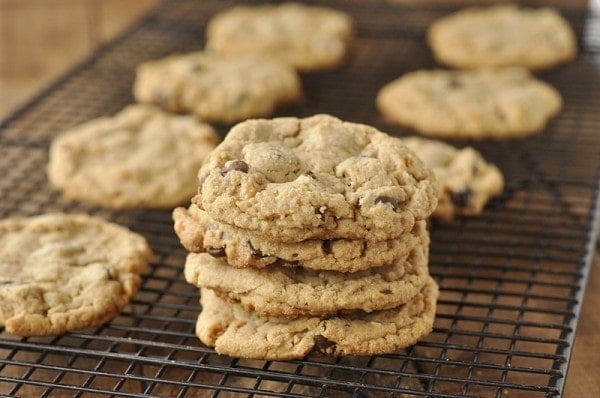 These cookies are good – in fact they are more than good – they are awesome!
I froze half the batch so that we wouldn't be tempted to eat them all.  Now whenever Jim needs a little treat he can grab a cookie out of the freezer!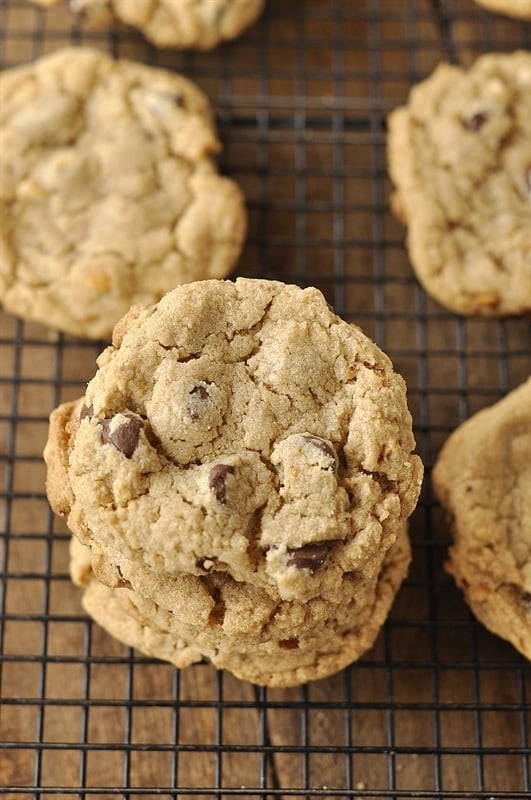 For  more gluten free goodness check out these:
Gluten Free Brownies – Gluten Free Biscuits – Gluten Free Banana Bread

Gluten Free Peanut Butter Cookies
Ingredients
1/2 c butter softened
3/4 C peanut butter creamy
3/4 C brown sugar
3/4 C white sugar
1 egg
1 Tbsp milk
1 1/2 tsp vanilla
1 1/4 C gluten free flour mix.
3/4 tsp baking soda
1/2 tsp baking powder
1/4 tsp salt
1 C chocolate chips
Instructions
Cream together butter and peanut butter.

Add in sugars.

Mix in egg, milk and vanilla

Next add in flour, baking soda, baking powder and salt.

Form dough into balls.

Roll in sugar or add 1 C chocolate chips

Place on cookie sheet and use hand to slightly flatten the balls of dough

Bake at 350 degrees for 10-12 minutes or until barely brown. Do not over bake. They should look like they need to bake for another minute or two.
Leigh Anne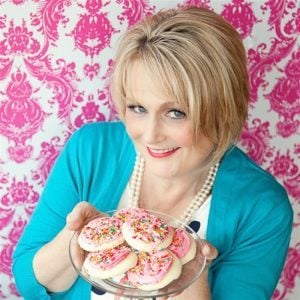 You can also visit me on Facebook, Pinterest, Twitter or Instagram