This is the best gluten free flour mix I have ever used!  Making your own flour mix is so easy to make at home.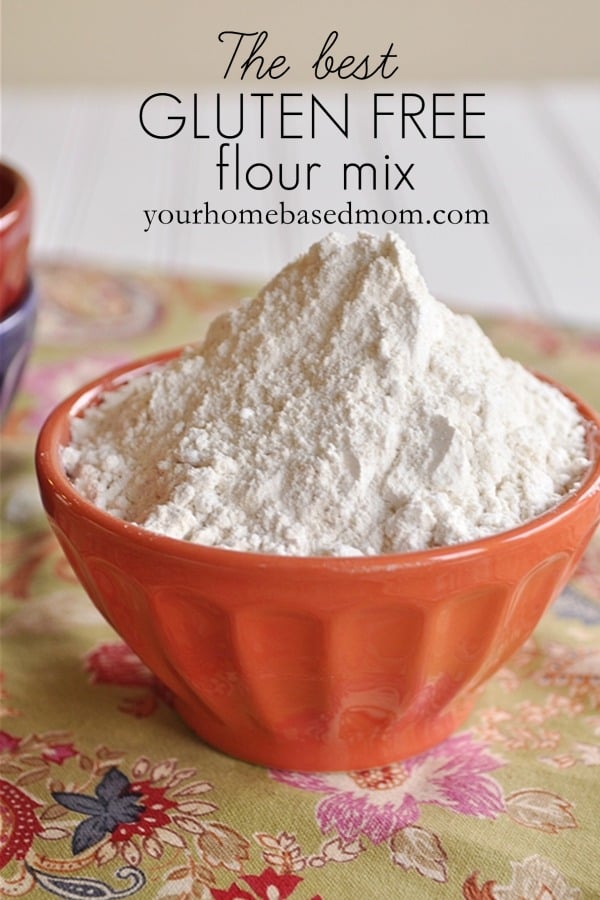 Gluten Free Baking
Having a gluten free child has been a bit of an adventure. There is definitely a learning curve involved and a whole new world of ingredients that I never knew existed before!
My friend Tracy, who is also gluten free, shared with me this recipe for a gluten free flour mix. She said you could use it to replace flour in any recipe and you wouldn't know you were eating gluten free. I have to admit I was a bit skeptical because I had yet to find any gluten free flour that when used didn't have a different taste or different texture.
Well, I am excited to say that Tracy was right. This flour mix is amazing. I used it to make my new Favorite Chocolate Chip Cookie (recipe next week) and aside from a very, very small texture issue that I am probably the only one that noticed since I am texture challenged the cookies were delicious. In fact, I had a hard time keeping the other family members away from the cookies so that Cali could get some. They kept asking, "are these really gluten free??"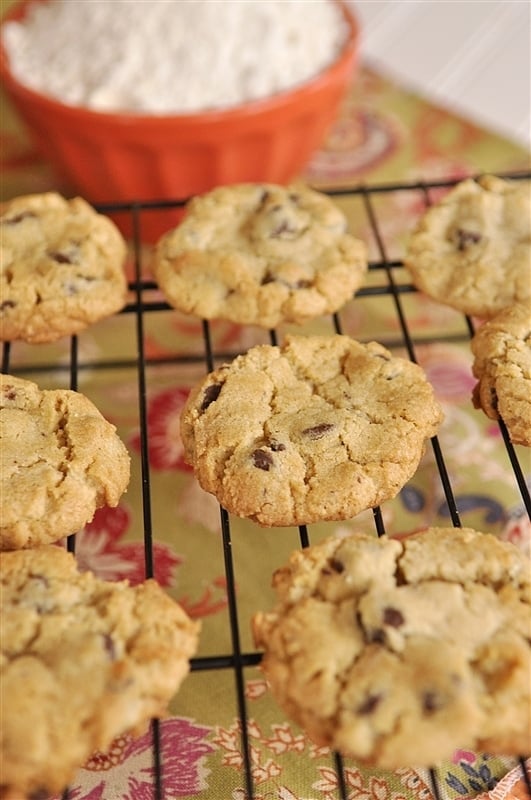 How to Use Gluten Free Flour in regular recipes
You can replace your all purpose flour with gluten free flour cup for cup.
Ingredients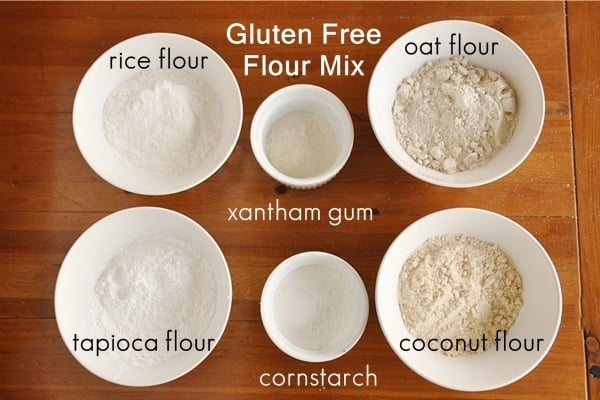 Most of these items can be found either in the bulk section or the baking section of your local grocery store.  Depending on where you live you may have to visit a health food store to find some of them or order through Amazon.  
How to Make Gluten Free Flour
Just put all the ingredients together in a gallon size zippered plastic bag or or a airtight container and be sure and mix well.  It is then ready to use when you are ready to bake some gluten free goodness!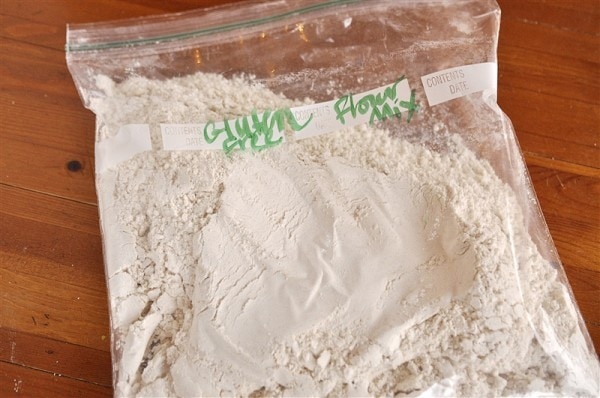 I'd love to hear what recipes you try the flour mix in!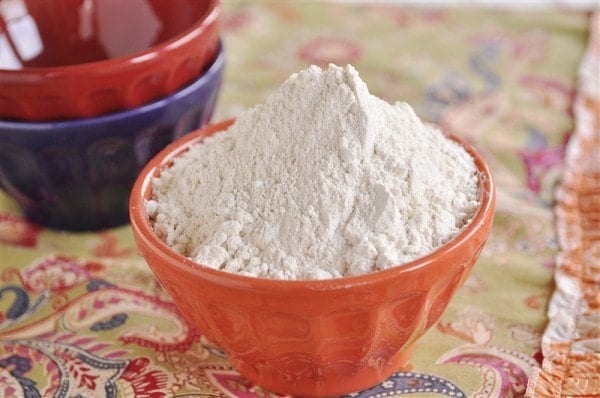 How Long Will Gluten Free Flour Last?
When stored in an air tight container it will last for 3-6 months. I can also be frozen and it will last for up to a year.
Try these recipes using the gluten free flour mix:
Gluten Free Flour Mix Recipe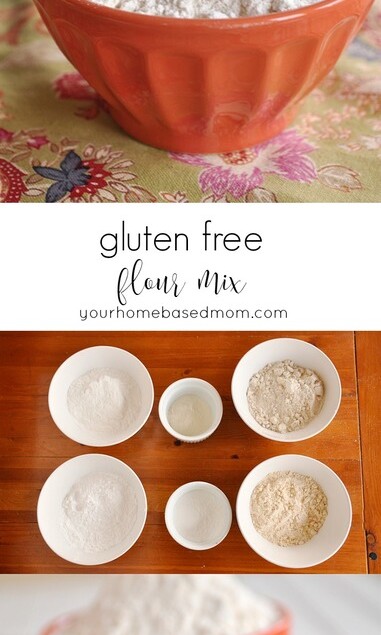 Gluten Free Flour Mix
My go to gluten free flour mix
Ingredients
1 C white rice flour
1 C oat flour
1 C coconut flour
1 C tapioca flour/starch
1/4 C cornstarch
3 1/2 tsp. xantham gum
Instructions
Combine all ingredients together and make sure they are mixed well. Store in an airtight container and use as flour in any baking recipe.
Tips & Notes:
recipe makes 4 cups of gluten free flour mixture
Nutrition Facts:
Calories: 70kcal (4%) Carbohydrates: 11g (4%) Protein: 2g (4%) Fat: 2g (3%) Saturated Fat: 1g (6%) Sodium: 17mg (1%) Potassium: 28mg (1%) Fiber: 3g (13%) Sugar: 1g (1%) Calcium: 4mg Iron: 1mg (6%)
* Disclaimer: All nutrition information are estimates only. Read full disclosure here.