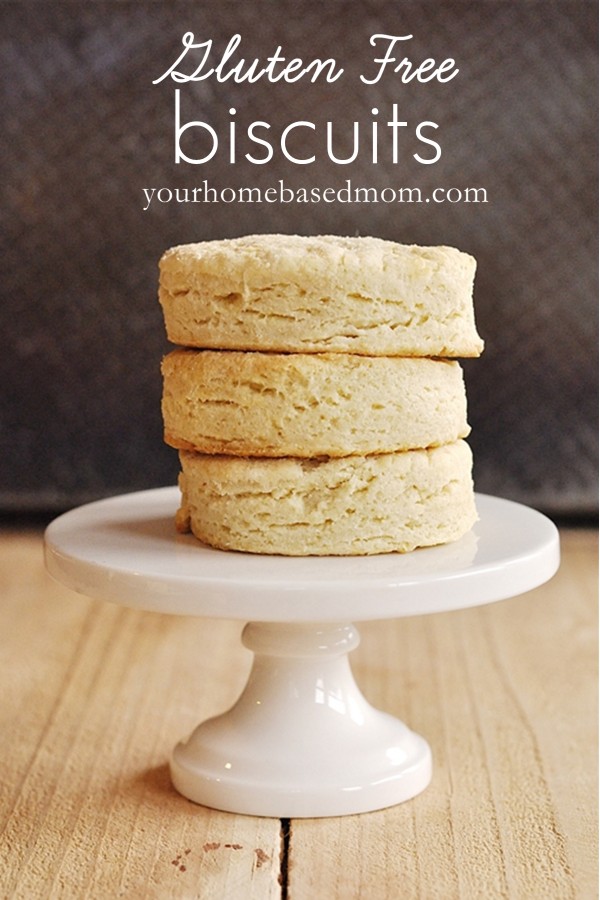 My daughter, Cali, was home a few weeks ago. She is student teaching at a high school and it was their Spring Break. Home is always a little bit more fun and loud when Cali is around!!
For the last two years Cali has eaten gluten free, dairy free and red meat free due to allergies and digestive issues. It is always a bit more of a challenge to cook when Cali is home. I just have to think more. While she was home we had fun exploring and checking out some gluten free bakeries. I will post about some of the yummy things we found later in the week.
Because I did a lot of gluten free cooking while she was home I decided to dedicate this week to gluten free recipes!
You may not currently know anyone or have anyone in your family that is gluten free or suffering from celiac disease. But I can pretty much guarantee that if you don't know someone now, you will.
Nearly two million Americans suffer from celiac disease and there are many others that are gluten intolerant. Others are choosing not to eat gluten free for better health.
Gluten is a protein complex found in wheat and several other grains. My daughter Cali is actually not gluten intolerant. The problem for her is she is allergic to wheat. But when you cut out gluten you also cut out wheat. There are a few things that don't have wheat in them but do have gluten in it such as spelt that she can eat. We discovered last week that Killer Dave's makes a wonderful Spelt bread!
We have become real label readers since Cali's problems began. Gluten is hidden in a lot of things, not just things with wheat in them. One common item is soy sauce. Yes, soy sauce has wheat in it!
So even if you don't currently have someone with celiac disease or gluten intolerance in your life right now you might want to pin this recipe and others I am sharing this week because you never know when you might! Or when you might be asked to take dinner to a family or friend that has gluten issues. Don't let that stress you out. Be prepared!! Food allergies and sensitivities are becoming more and more common.
In trying to replicate family favorite foods for Cali I have found breads to be the biggest challenge. While she was home we wanted to have biscuits one night. For Jim and I, I had some frozen biscuits in the freezer but I wanted Cali to be able to enjoy one too. So I set out on a quest to make a nice flaky biscuit for her.
I had experimented with several different recipes in the past and never found one that was quite right. With a little more experimenting last week we found a recipe that was pretty good. It will never be the same as a big, fat, flaky, fluffy buttermilk biscuit made with white flour but we were able to make a biscuit that was flaky and flavorful.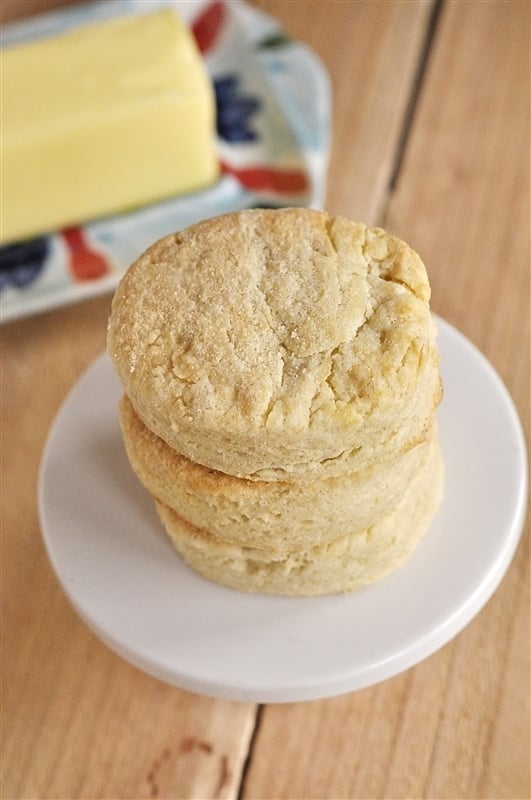 I used the Gluten Free Flour Mix I have shared on the blog as the base for this recipe.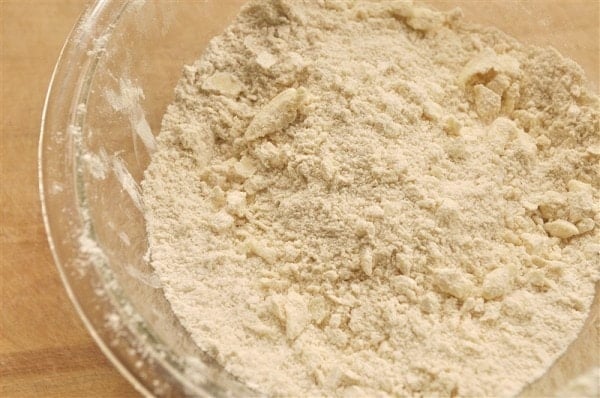 Because Cali is also dairy free I used almond milk in the recipe but otherwise I would use buttermilk. Dough made with gluten free flours always has a bit of a different texture and can be a bit sticker. Just add enough flour that it is manageable and not too sticky to work with.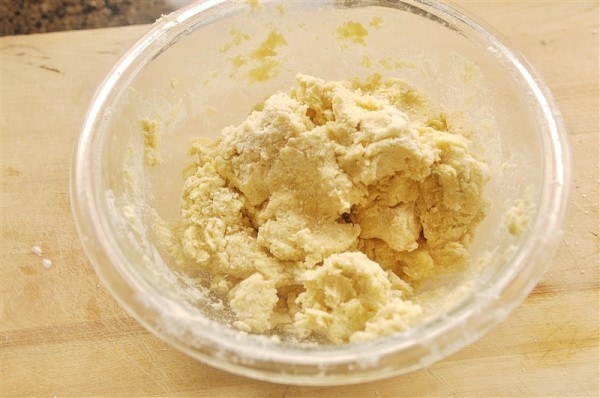 Roll the dough out to about a 1/2 inch thick.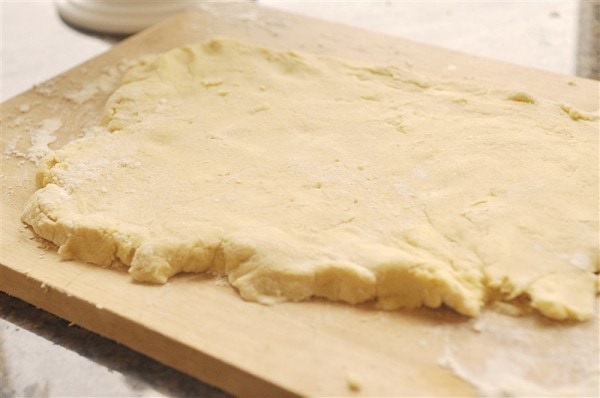 Then fold the dough in thirds lengthwise.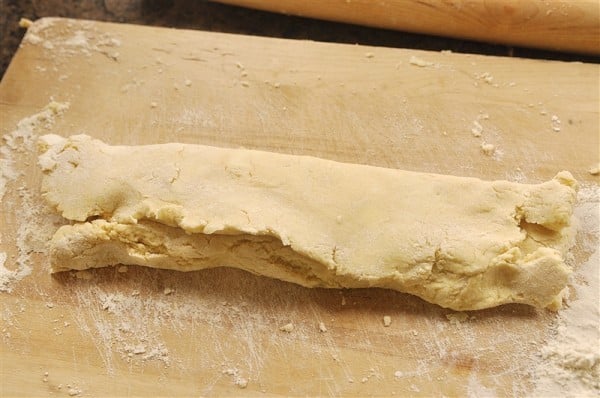 And then into thirds going crosswise.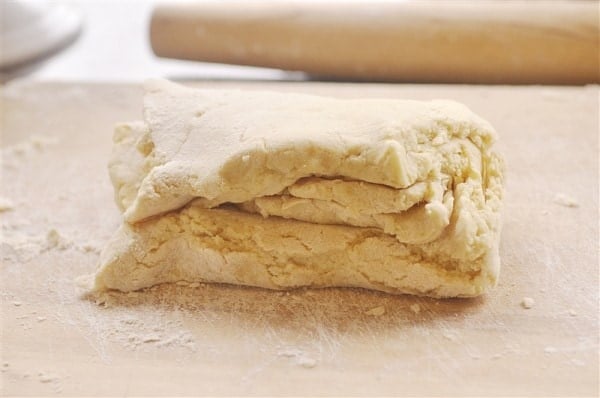 Roll the dough back out to a 1/2 inch thick and repeat the folding procedure two more times, for a total of three. This will help create the nice flaky layers in the biscuit.
Cut out your biscuits with a biscuit cutter or the rim of a glass.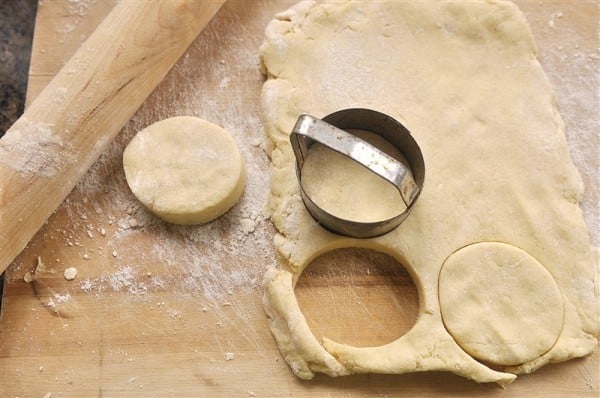 Put the biscuits in the freezer for about 20 minutes to allow the butter to solidify and help create flaky biscuits. Bake in a 400 degree oven for 15-20 minutes or until golden brown.
Brush with melted butter for extra goodness.
They are then ready to be spread with a little butter and jam for some extra goodness.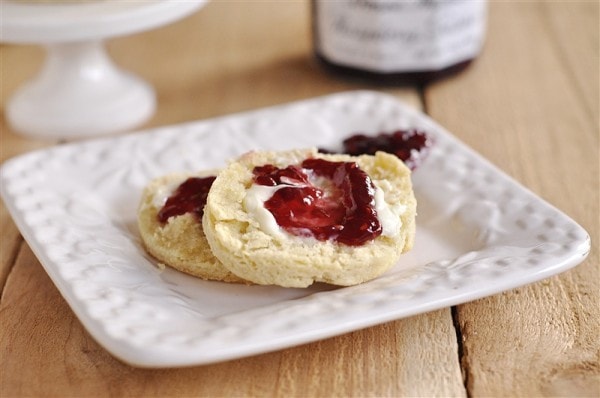 Recipe adapted from King Arthur Flour
For other Gluten Free Recipes try these: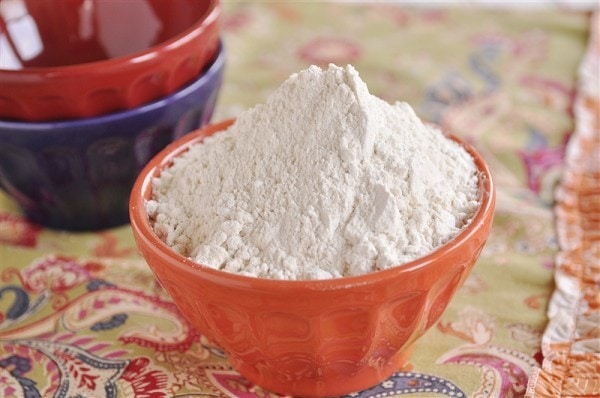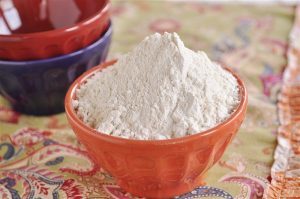 Gluten Free Chocolate Chip Cookies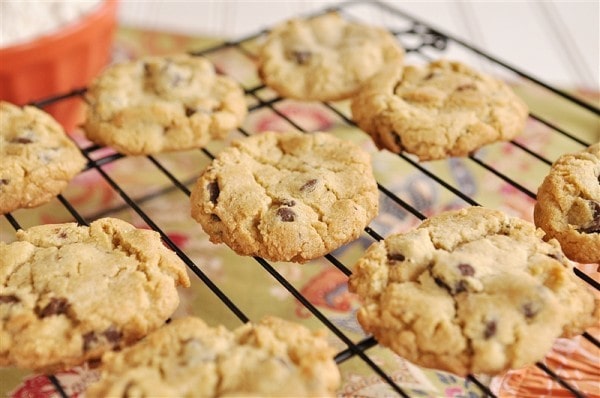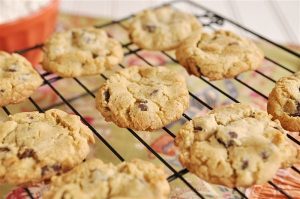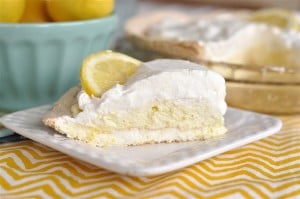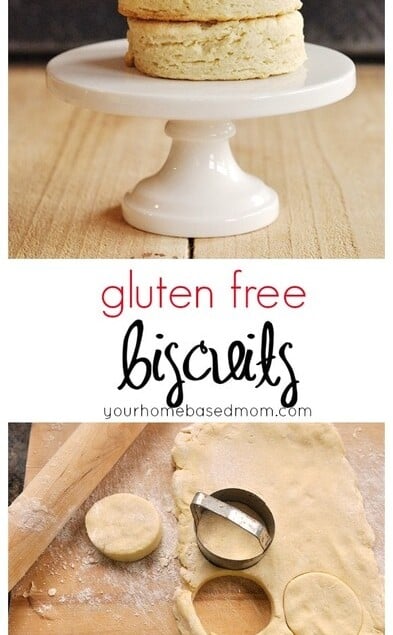 Gluten Free Biscuits
Ingredients
3 1/2 C gluten free flour mix
1/4 C sugar
4 tsp baking powder
1 tsp salt
1 C cold butter cut into pieces
4 eggs
2/3 C cold buttermilk or almond milk
Instructions
Mix together gluten free flour mix, sugar, baking powder and salt.

Add in butter and mix together until crumbly and pea sized.

Add in eggs and milk. Mix until a cohesive dough forms(will be slightly sticky)

Cover counter with additional gluten free flour to make rolling easier.

Roll out dough to 1/2 inch thick.

Fold dough into thirds lengthwise.

Fold dough into thirds crosswise.

Roll out to 1/2 inch thick and repeat process two additional times.

Cut out biscuits and placed on a greased cookie sheet.

Put biscuits into freezer for 20 minutes to allow butter to solidify and create flaky biscuits)

Bake in 400 degree oven for 15-20 minutes or until golden brown.

Brush with melted butter after baked for extra goodness if desired.