These Gluten Free Biscuits are light and flaky and easy to make and totally gluten free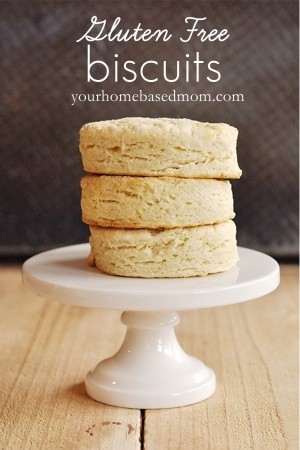 Gluten Free Baking
You may not currently know anyone or have anyone in your family that is gluten free or suffering from celiac disease. I can pretty much guarantee that if you don't know someone now, you will.
In trying to replicate family favorite foods for my daughter who is eating gluten free, I have found breads to be the biggest challenge. With this recipe we were able to make a biscuit that was flaky and flavorful.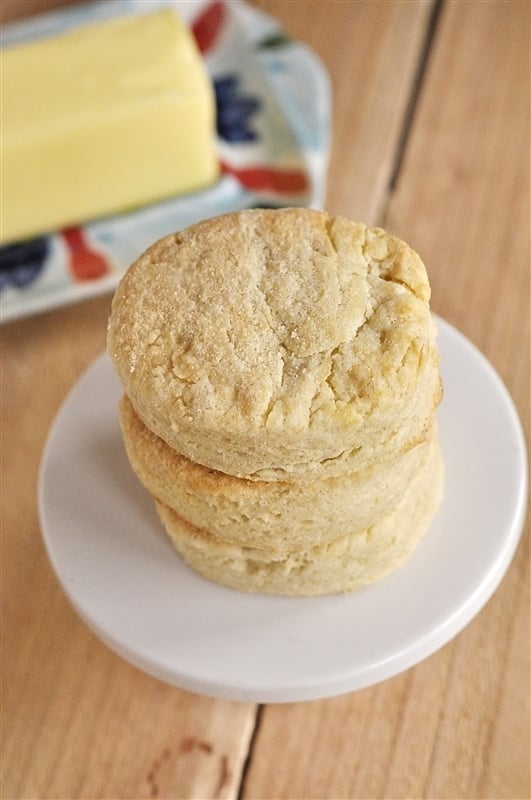 Gluten Free Biscuit Ingredients
Gluten Free Flour. I always use this Gluten Free Flour Mix but you can use your favorite gluten free flour but results may vary.
Milk. My daughter is also dairy free so I used almond milk but you can use regular milk or buttermilk.
Sugar
Baking Powder
Salt
Butter. Even though she is dairy free, she can have butter.
How to Make Gluten Free Biscuits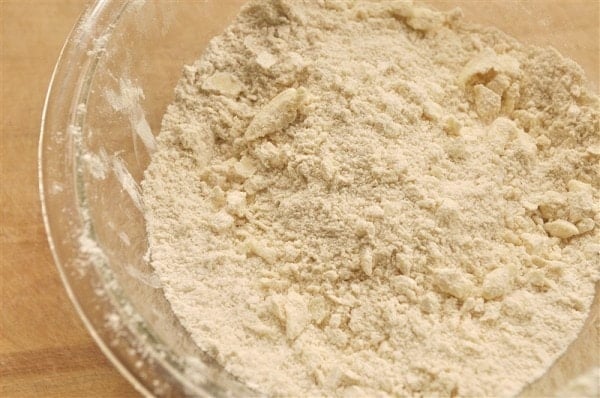 Because Cali is also dairy free I used almond milk in the recipe but otherwise I would use buttermilk. Dough made with gluten free flours always has a bit of a different texture and can be a bit stickier. Just add enough flour that it is manageable and not too sticky to work with.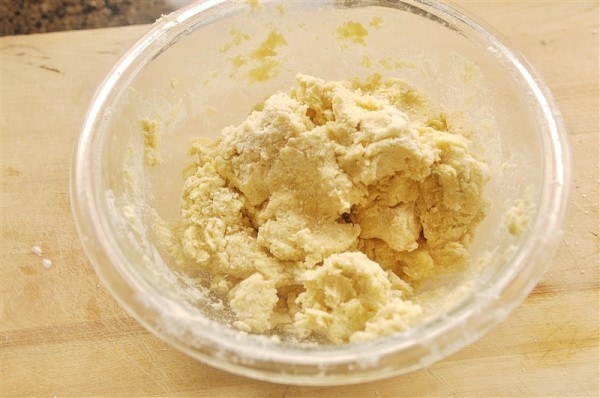 Roll the dough out to about a 1/2 inch thick.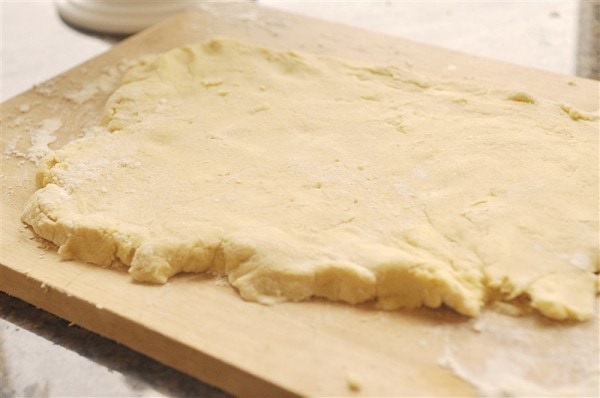 Then fold the dough in thirds lengthwise.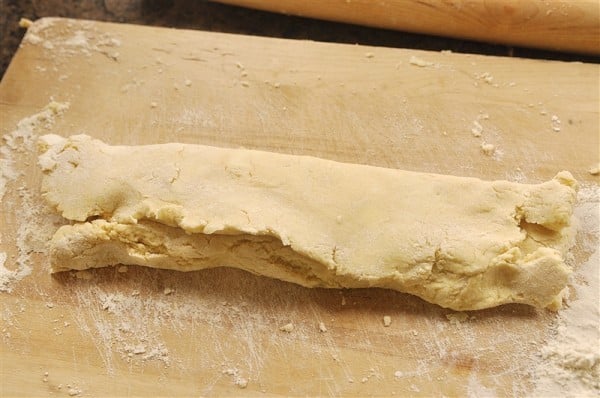 And then into thirds going crosswise.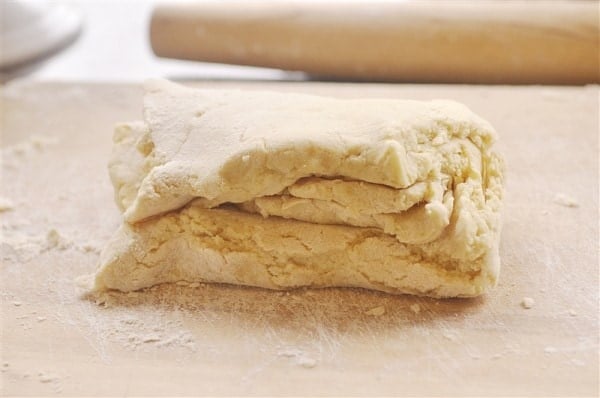 Roll the dough back out to a 1/2 inch thick and repeat the folding procedure two more times, for a total of three. This will help create the nice flaky layers in the biscuit.
Cut out your biscuits with a biscuit cutter or the rim of a glass.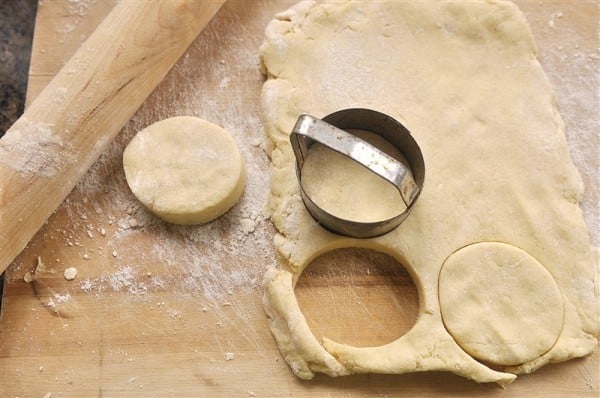 Put the biscuits in the freezer for about 20 minutes to allow the butter to solidify and help create flaky biscuits. Bake in a 400 degree oven for 15-20 minutes or until golden brown.
Brush with melted butter for extra goodness.
They are then ready to be spread with a little butter and jam for some extra goodness.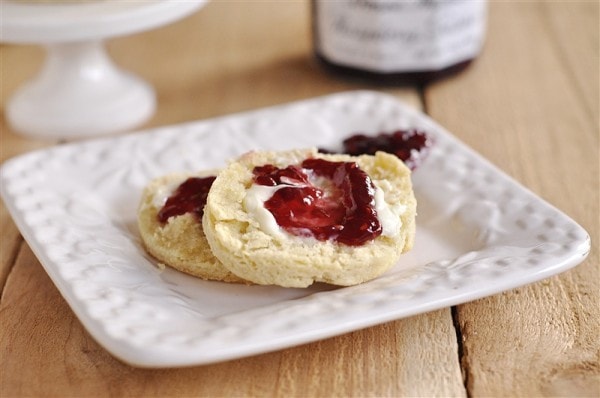 For all of my other favorite kitchen products and tools visit my Amazon Store.
Did you know I wrote a cookbook?  Check out the Holiday Slow Cooker Cookbook for 100 delicious recipes.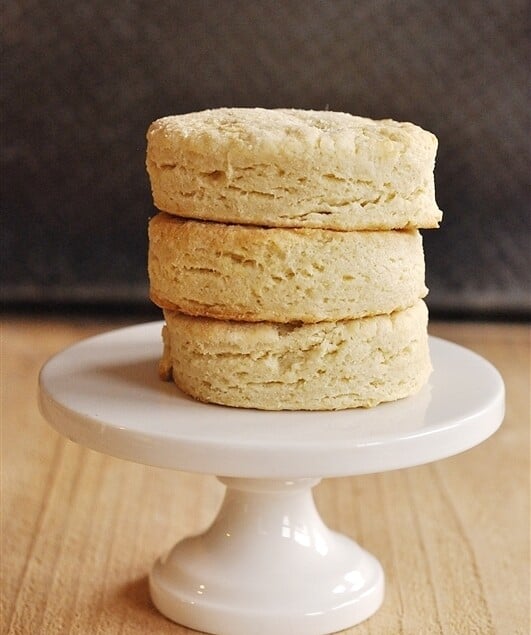 Gluten Free Biscuits
These Gluten Free Biscuits are light and flaky and easy to make and totally gluten free
Ingredients
3 1/2 cups gluten free flour mix
1/4 cup sugar
4 tsp baking powder
1 tsp salt
1 cup cold butter cut into pieces
4 eggs
2/3 cups cold buttermilk or almond milk
Instructions
Mix together gluten free flour mix, sugar, baking powder and salt.

Add in butter and mix together until crumbly and pea sized.

Add in eggs and milk. Mix until a cohesive dough forms(will be slightly sticky)

Cover counter with additional gluten free flour to make rolling easier.

Roll out dough to 1/2 inch thick.

Fold dough into thirds lengthwise.

Fold dough into thirds crosswise.

Roll out to 1/2 inch thick and repeat process two additional times.

Cut out biscuits and placed on a greased cookie sheet.

Put biscuits into freezer for 20 minutes to allow butter to solidify and create flaky biscuits)

Bake in 400 degree oven for 15-20 minutes or until golden brown.

Brush with melted butter after baked for extra goodness if desired.
Nutrition Facts:
Calories: 299kcal (15%) Carbohydrates: 31g (10%) Protein: 6g (12%) Fat: 18g (28%) Saturated Fat: 10g (63%) Cholesterol: 97mg (32%) Sodium: 365mg (16%) Potassium: 211mg (6%) Fiber: 4g (17%) Sugar: 6g (7%) Vitamin A: 574IU (11%) Calcium: 124mg (12%) Iron: 2mg (11%)
* Disclaimer: All nutrition information are estimates only. Read full disclosure here.