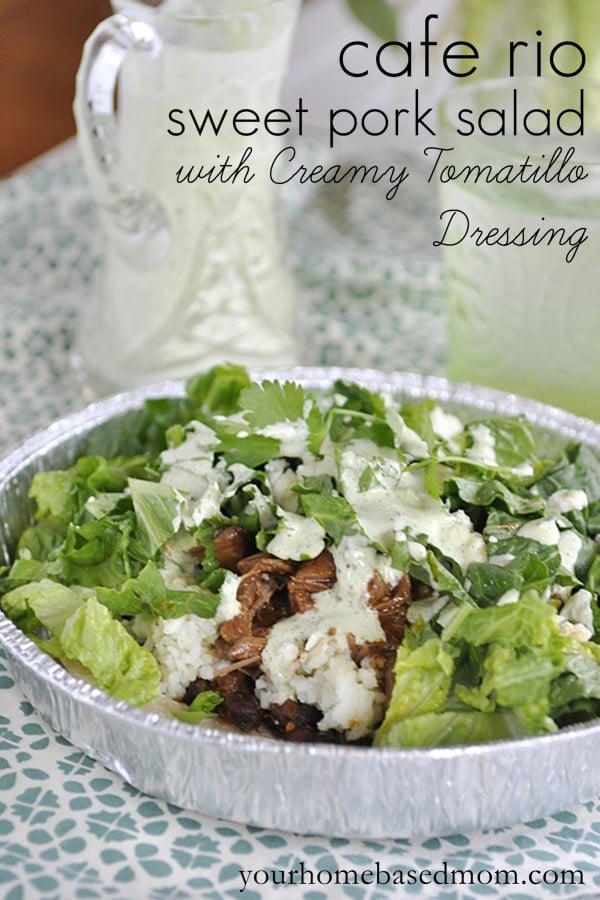 Today's recipe is one of my favorite ways to use Cafe Rio Sweet Pork.
Cafe Rio Sweet Pork Salad is what I usually order when I get a chance to eat at Cafe Rio.  Love, love, love it!  Since I can't my Cafe Rio fix whenever I want, making Cafe Rio Sweet Pork Salad is a good alternative!
The base of the salad is a flour tortilla.  Cafe Rio makes them on site, right in front of you!  My favorite tortillas to use are the ones you buy uncooked and then cook them up at home.  Almost like fresh made!  Cafe Rio also melts some cheese on the tortilla but I decided to save myself a few calories and left it off.
Cafe Rio serves their salads in an aluminum foil cake pan so I picked some up at the Dollar Store so it look more authentic!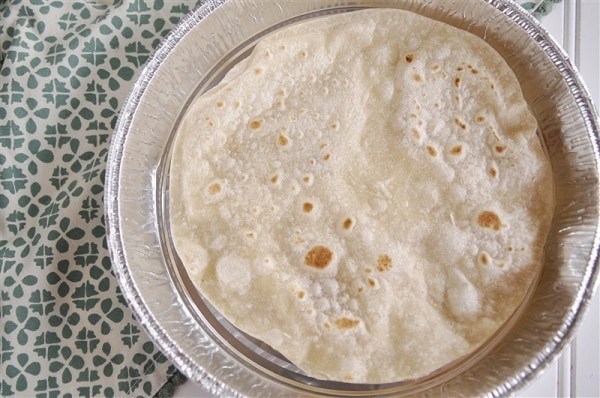 Next comes a layer of black beans.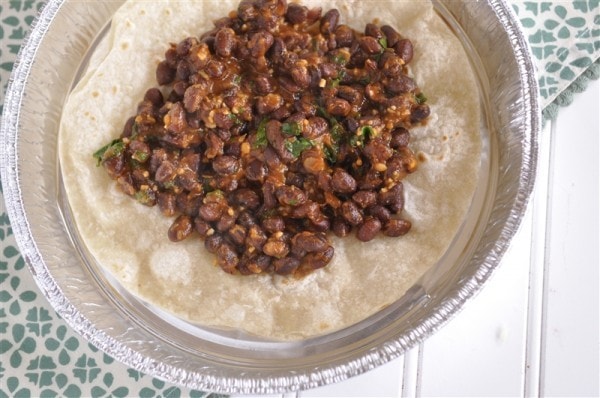 The next layer is Lime Cilantro Rice.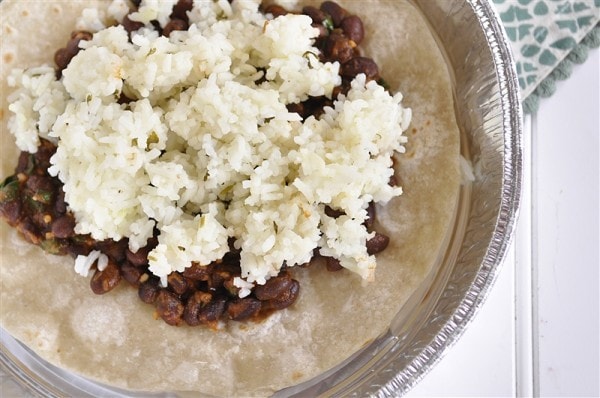 And then a layer of the sweet pork.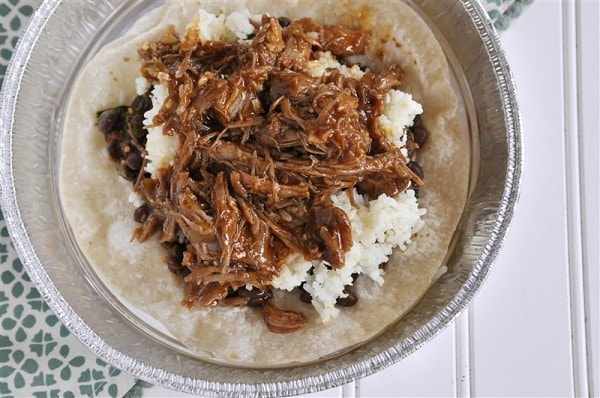 Then top it off with some lettuce and cheese.  I like the cotija cheese but Monterey Jack would be good too.  A sprig of cilantro on top makes a nice touch.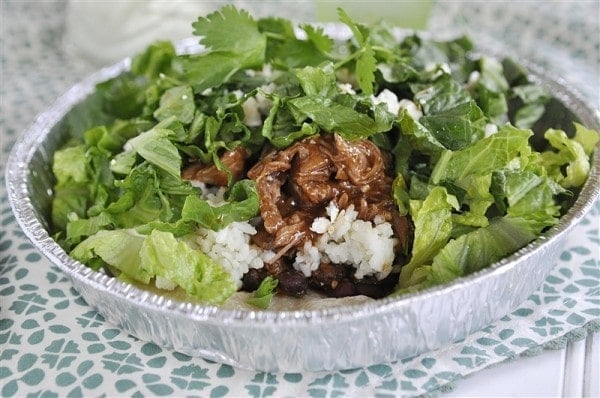 And then finally – top it off with Creamy Tomatillo Salad Dressing.  It is a combination of Hidden Valley Ranch Dressing mix, mayo, buttermilk, tomatillos, cilantro, garlic, lime and jalapeno.  Tomatillos can be found in the fresh produce section, in my store they are near the peppers (jalapeno, etc.)  They look like a green tomato with a paper skin over them.  Be sure and remove the papery skin before using
Creamy Tomatillo Salad Dressing 's  delicious and creamy.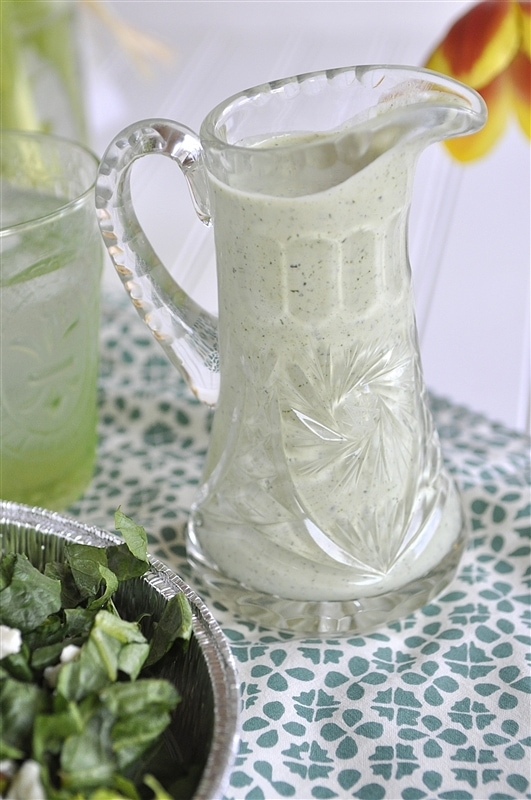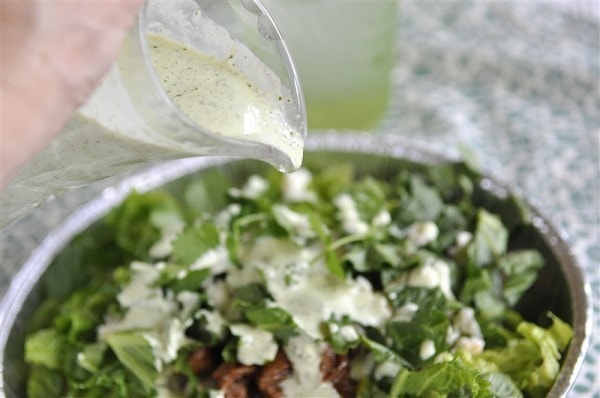 So next time you get a Cafe Rio craving – make it yourself at home.  And if you won't get a Cafe Rio craving because you've never had Cafe Rio before – make this salad!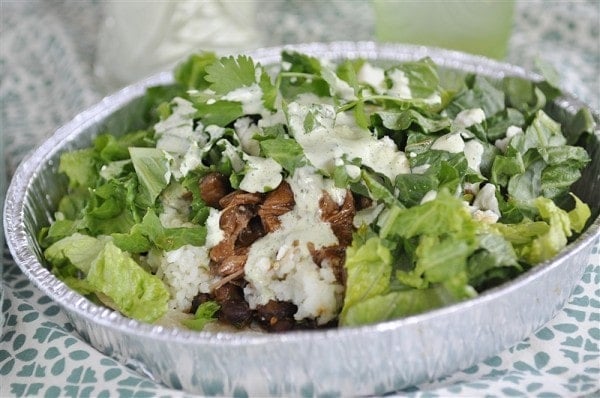 Enjoy!
Leigh Anne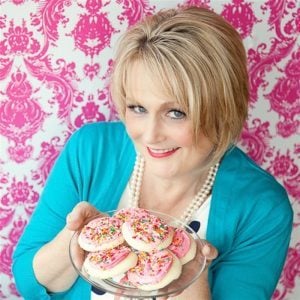 You can also visit me on Facebook, Pinterest, Twitter or Instagram.
Creamy Tomatillo Salad Dressing
Ingredients
1

packet Hidden Valley Ranch Mix

Traditional

1

C

mayonnaise

1

C

buttermilk

2 to

matillos

remove husk, diced

1/2

bunch fresh cilantro

1

clove

garlic

juice of 1 lime

1

jalapeno
Instructions
Put all ingredients together in the blender and blend.
Stay Updated!
Need more recipes and creative ideas? Sign up and get a FREE copy of my ebook! Do you think your friends would love this too? Please share my blog with them. Thanks!