If Nutella doesn't make everything better than this Nutella Ice Cream will for sure!
Several years ago I saw this amazing Nutella Ice Cream Cake over at my friend Martha's blog, A Family Feast.  I think I may have actually drooled on my computer keyboard while looking at it.  I quickly pinned it but never got around to making it.   This summer I've been on a bit of an ice cream making binge and I decided it was finally time to give it a try but I decided to incorporate the idea into my homemade ice cream instead of using store bought ice cream. It was a good decision.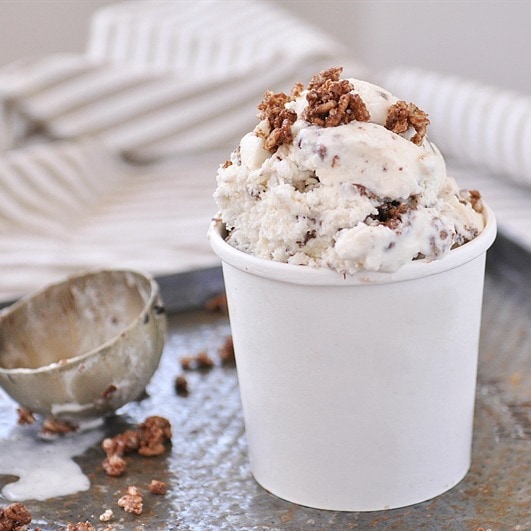 I used my go to vanilla ice cream base and added in some Nutella crunch and a ribbon of pure Nutella.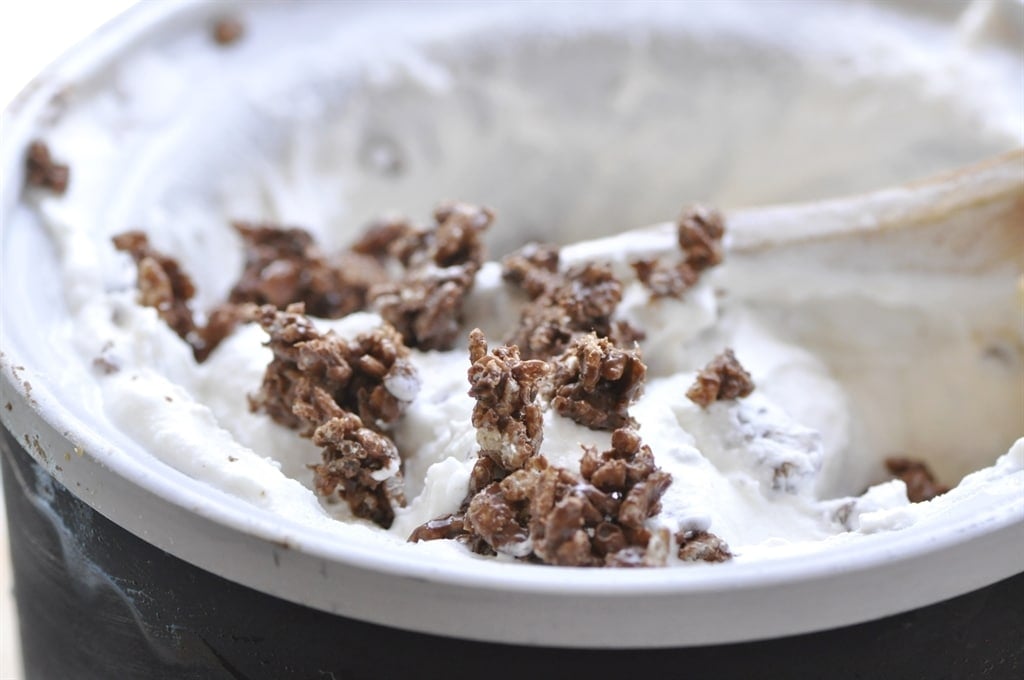 The Nutella crunch is made by warming up some Nutella and then mixing in some Rice Krispies.  I then just spread it on a baking sheet and popped it into the freezer to firm up. Because of the Nutella coating the cereal maintains it's snap, crackle and pop in the ice cream!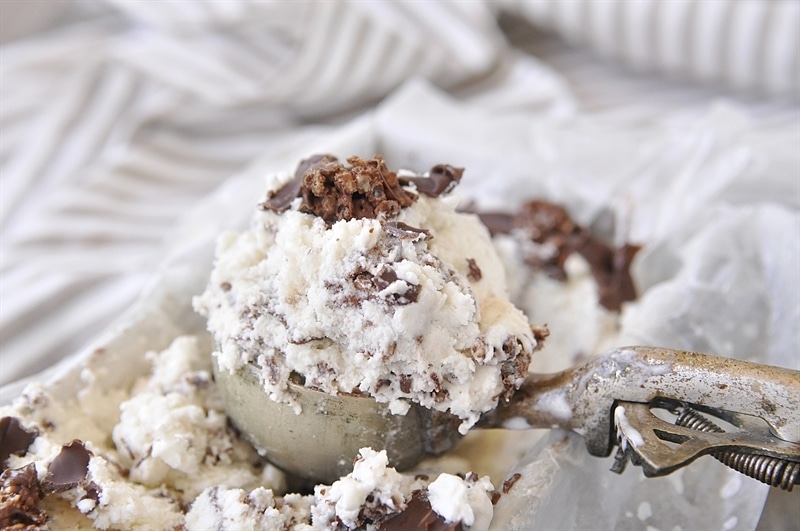 On Instagram last week I shared the following.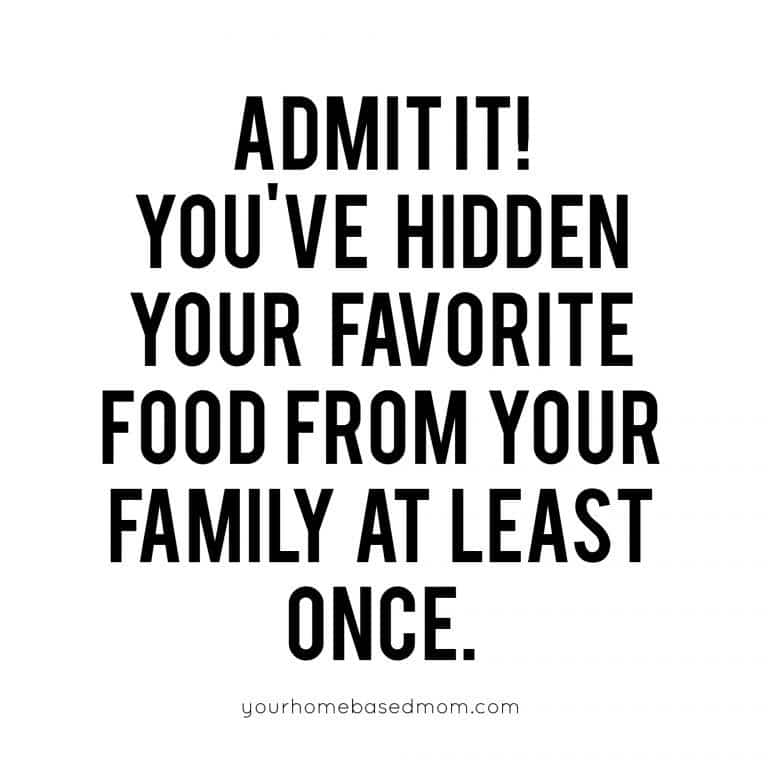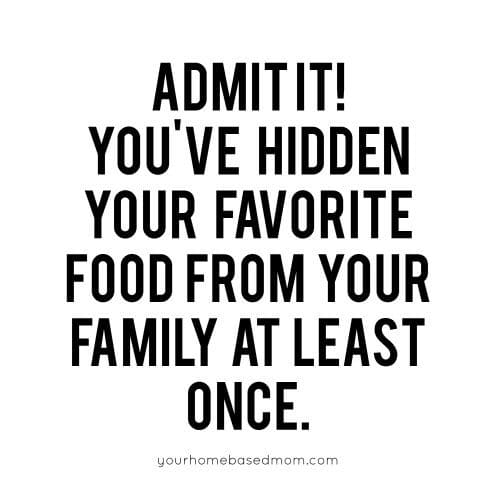 So this ice cream may  have been one of those things I hid in the freezer! I guess I never learned to share very well.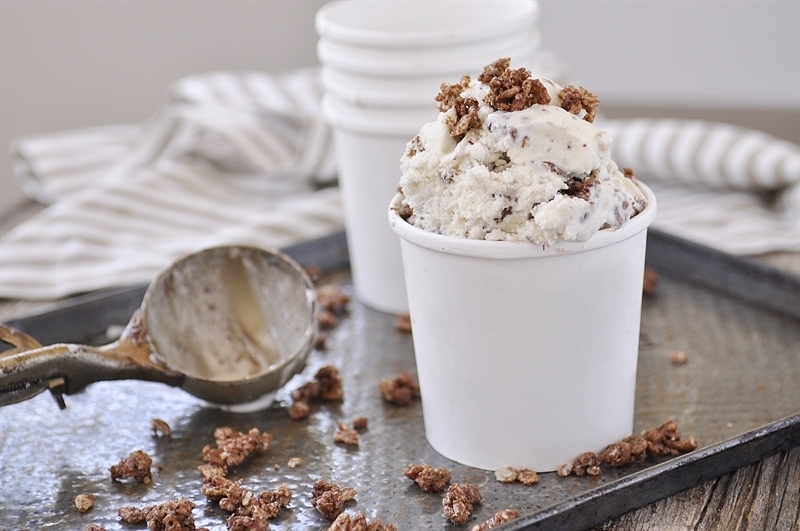 After the ice cream has processed I added in the Nutella crunch and then layered additional crunch and more Nutella when I put it into the container.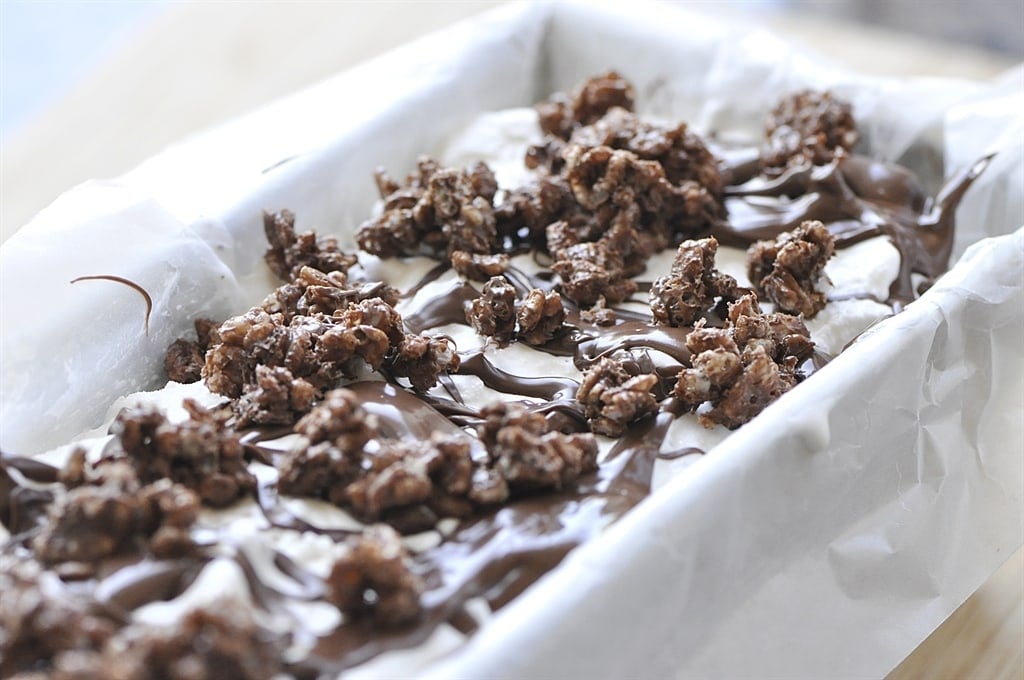 I love the crunch of the Nutella covered cereal in this ice cream and then the Nutella ribbon hardens up in the ice cream and gives you a "magic shell" type of effect which is so fun and delicious.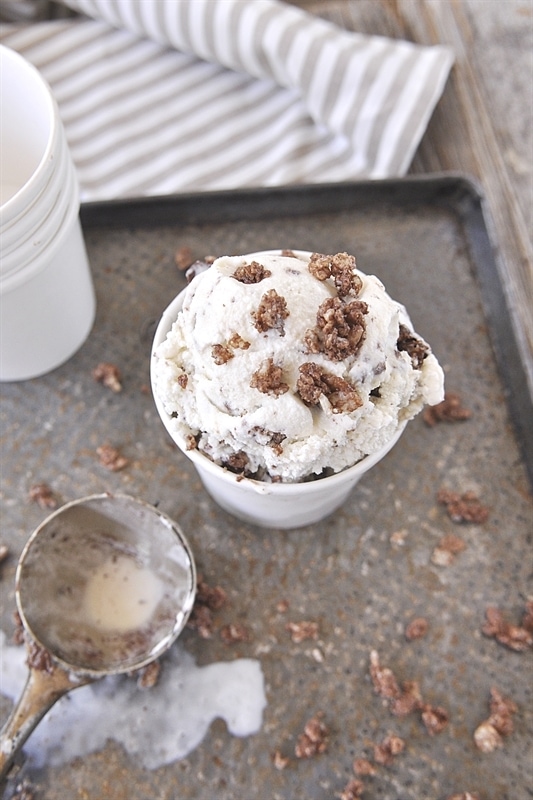 So find a dark corner or closet where no one will find you, grab a spoon and dig in!  And can someone tell me why ice cream tastes better eaten right out of the container?  I bought these white containers so I could share my ice cream but I find that I love eating my ice cream out of them instead of a bowl!  This is my favorite ice cream container though.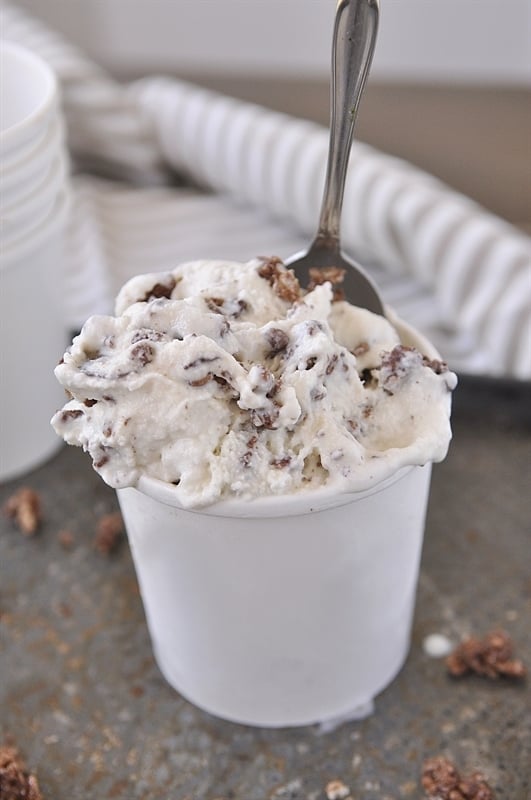 This post contains affiliate links.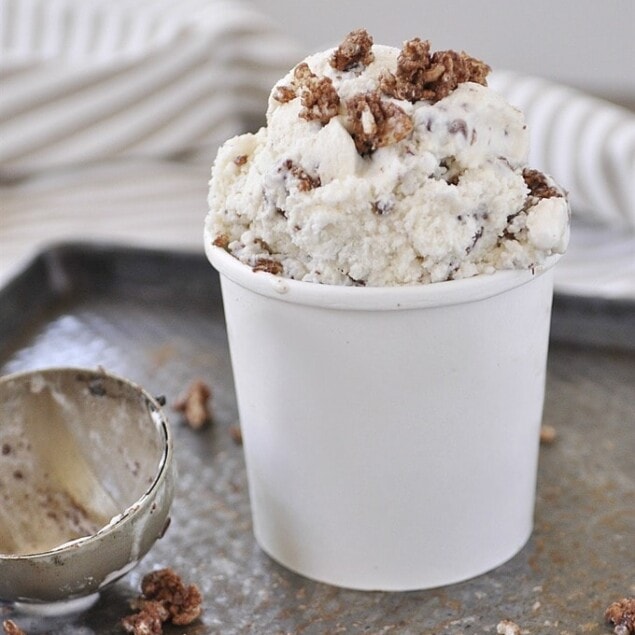 Nutella Crunch Ice Cream
Ingredients
1½ C whole milk
1½ C sugar
¼ tsp salt
1½ C half & half
1½ Tbsp pure vanilla use the good stuff
2 C whipping cream
2 C Rice Krispie cereal
1 C Nutella warmed and divided
Instructions
Mix together all ingredients except cereal and Nutella and pour into 2 qt. ice cream maker.

Follow manufacturer's directions.

Warm Nutella in microwave slightly. Add half of Nutella to cereal and stir to coat

Spread on a baking sheet and place in freezer to firm up.

After ice cream has set up, stir half of Nutella crunch into ice cream.

Put a layer of ice cream into a container, drizzle with half of the remaining warmed Nutella, add half of remaining crunch and repeat.