"Good Water" or lemon water is always popular at every party I've served it at.  So refreshing!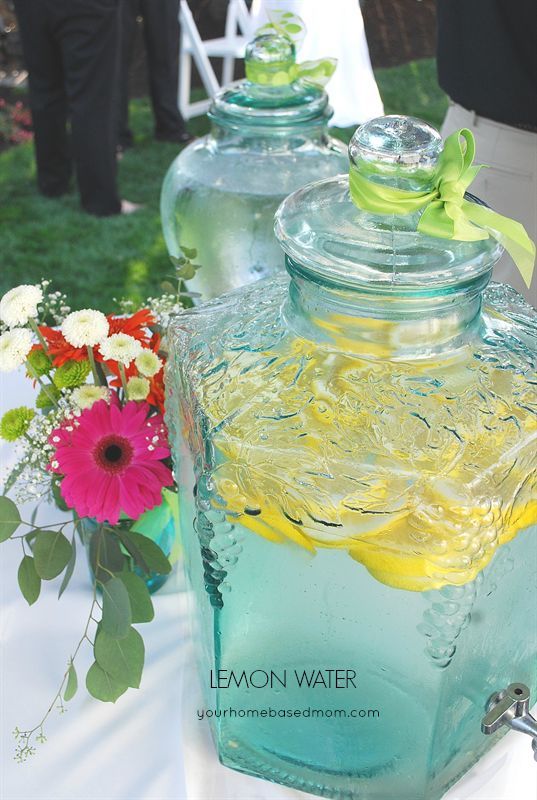 Good Water also known as lemon water is the beverage we served at the wedding reception I recently helped with.  I have no idea why it is called Good Water other than the fact that it is good!
I am guessing it earned that name when people started asking,  "Is that the good water?"
We served regular water and Good Water at the reception.  The Good Water has a wonderful, light lemon flavor.
It is made using lemon extract and citric acid.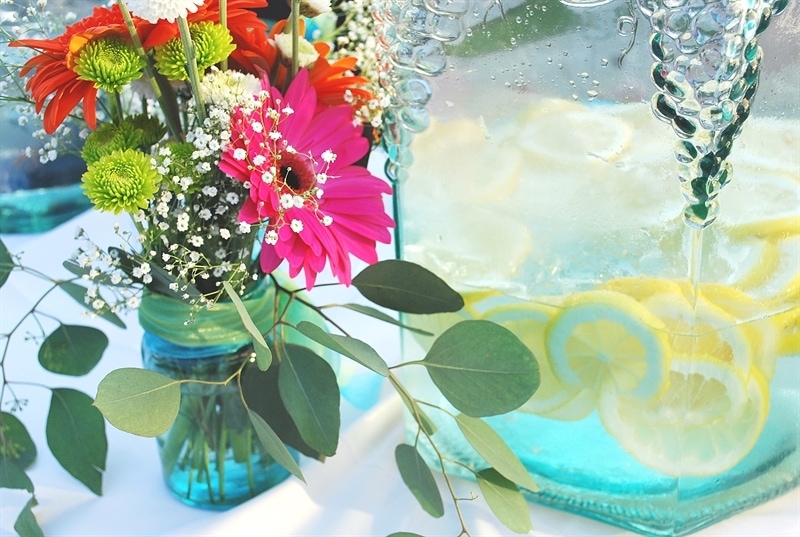 According to Wikipedia, citric acid is a weak organic acid, and it is a natural preservative and is also used to add an acidic, or sour, taste to foods and soft drinks.
I purchased the citric acid at a local pharmacy – Beaverton Pharmacy.  It comes in a powder form.  A small bottle was $18.00 but you only need a  tablespoon per batch.
My friend Karen who was helping me at the reception mentioned that instead of using lemon extract you can use a mixture of pineapple and coconut extract to create a pina colada flavored water – yum!  I am definitely going to try that next time.
We served the water in two large, pretty water containers.   One was just plain old, boring ice water and the other was Good Water with sliced lemons.  With the hot weather we were experiencing the Good Water was so refreshing and definitely the most popular water!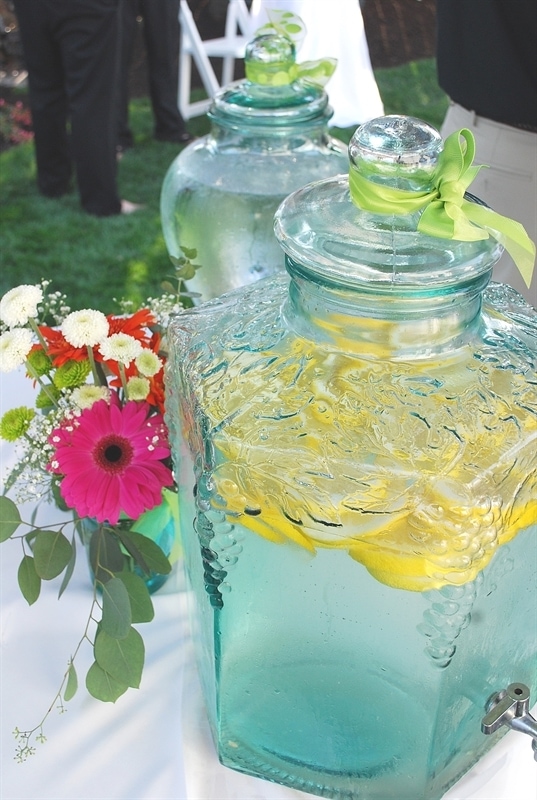 I love these water containers but because they are self serve with a spigot you need to make sure you place them somewhere where the water that will spill out doesn't cause any problems.  Ours was over some porous pavers so it wasn't a problem but if the table is on a floor it may make the floor slippery.
At your next party enjoy some Good Water!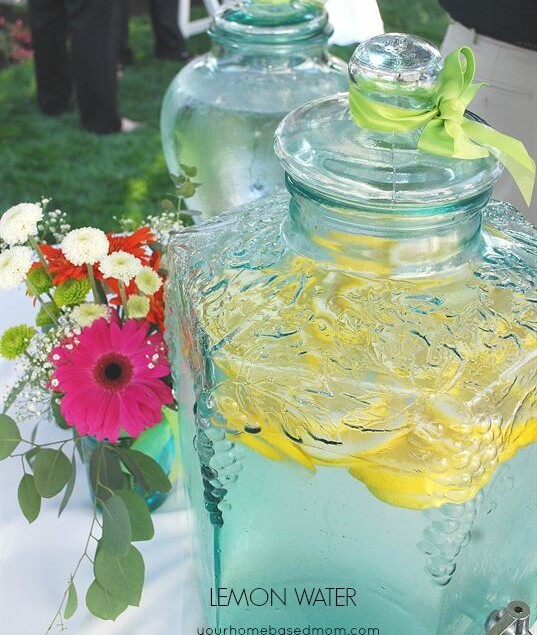 Good Water/Lemon Water
The perfect lemon water for your next party.
Ingredients
5 quarts water
3 C sugar
1 Tbsp lemon extract
1 Tbsp citric acid
3 sliced lemons
1/2 pkg of ice
Instructions
Mix ingredients together in a large container. Serves 30
Nutrition Facts:
Calories: 79kcal (4%) Carbohydrates: 20g (7%) Sodium: 8mg Sugar: 20g (22%) Calcium: 5mg (1%) Iron: 1mg (6%)
* Disclaimer: All nutrition information are estimates only. Read full disclosure here.