As a result of an unusually warm  summer we've been enjoying lots of frosty treats at our house.  We are big ice cream eaters at our house and making homemade ice cream is one of my favorite summer activities.  This Lemon Sorbet has become one of my new favorite summer treats.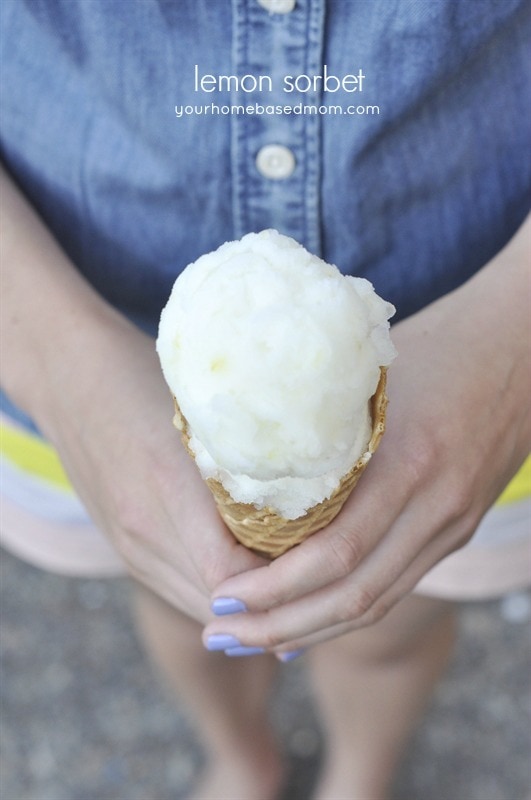 Since my husband went dairy free several months ago, my ice cream eating, making and buying habit got a bit derailed.  I was the only one in the house eating it!  Not too good for those numbers on the scale.  I wasn't willing to give up the whole homemade ice cream thing, so I have had fun this summer experimenting with different types of sorbet since it is dairy free. That way Jim could enjoy it and share in those calories although he has still managed to lose 28 pounds!
Being the lemon fans that we are, lemon sorbet was at the top of the list to make.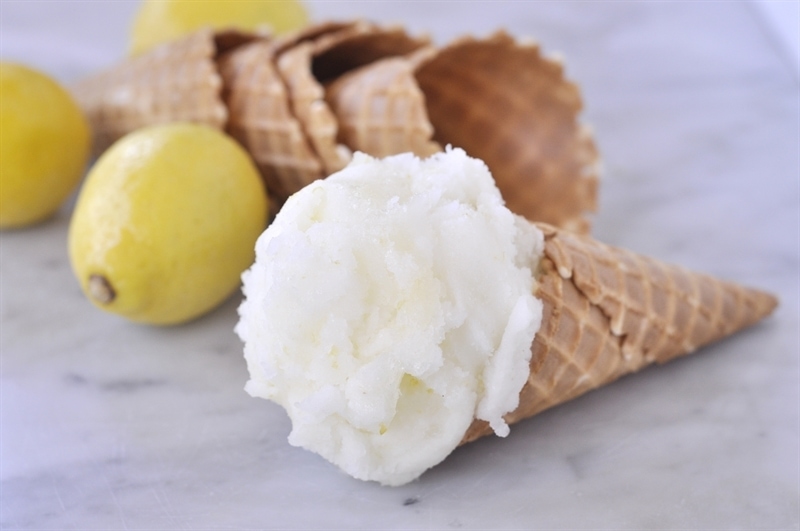 Sorbet is a combination of water, sugar and fruit juice!  I used both lemon juice and lemon zest in today's recipe.  It has a lot of  lemon flavor to it. If you are a true lemon lover you are going to love it.  It may make you pucker a bit but I love that it delivers a nice punch of lemon!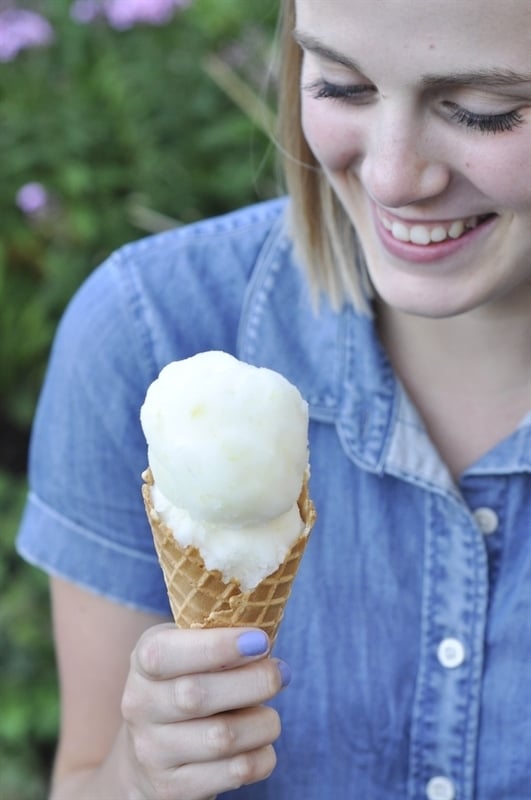 Not only does the flavor of this lemon sorbet totally say SUMMER!  But the frosty, icy texture of it is perfect for those hot, lazy summer days.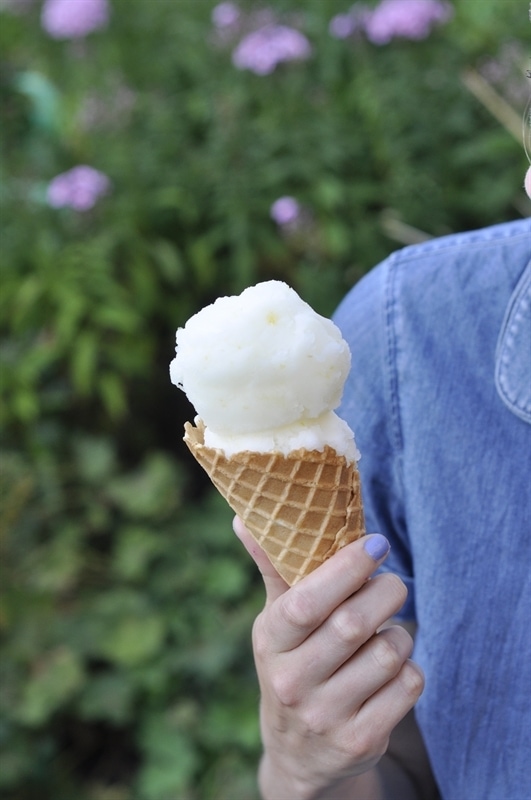 I made it in my Cuisinart ice cream maker but I think it would work fine without an ice cream maker.  Just be sure and stir it several times as it hardens up in the freezer.  Keeping summer alive here in the Northwest!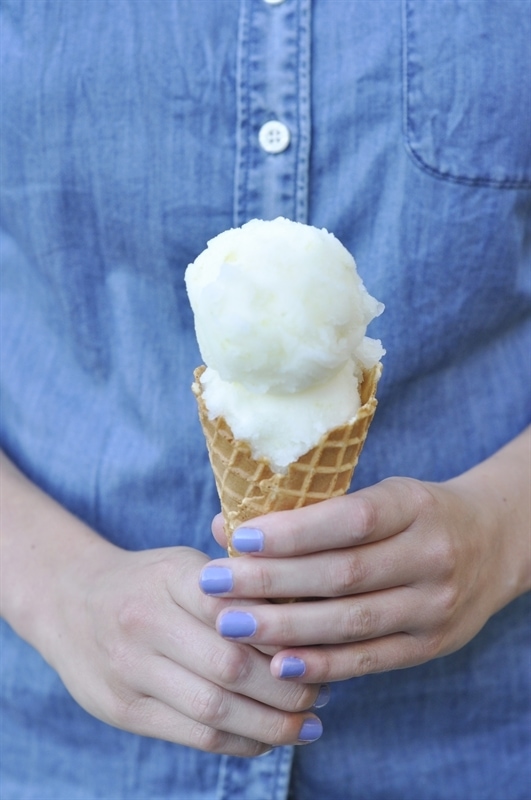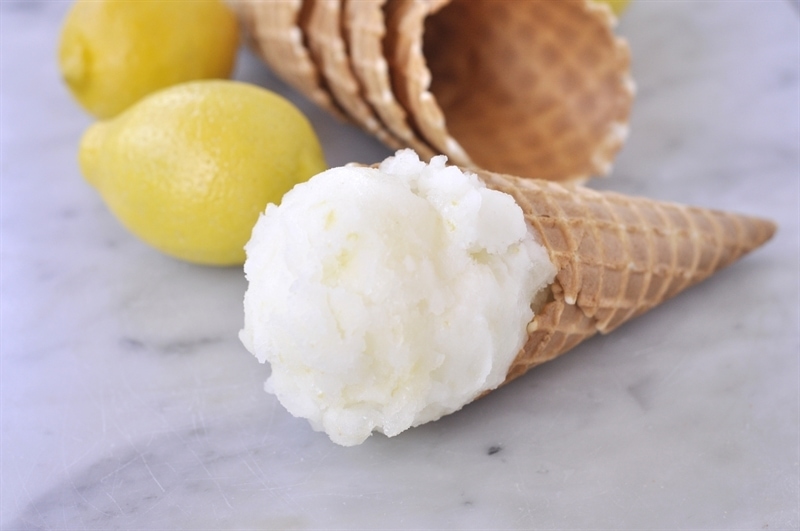 Check out my strawberry sorbet too!
Lemon Sorbet Recipe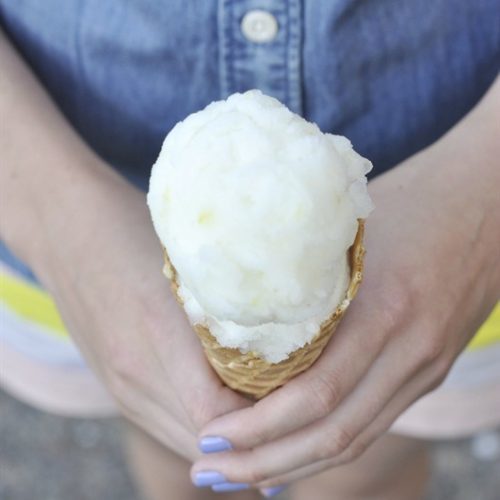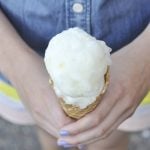 Print
Lemon Sorbet
Ingredients
1

C

fresh lemon juice

zest of two lemons

3

C

water

1

C

sugar
Instructions
In a sauce pan combine 1 C water, sugar and lemon peel.

Stir and bring to a boil.

Stir until sugar is dissolved.

Remove from heat and cool.

Mix together lemon juice, remaining water and lemon/water mixture

Freeze in ice cream maker according to directions.