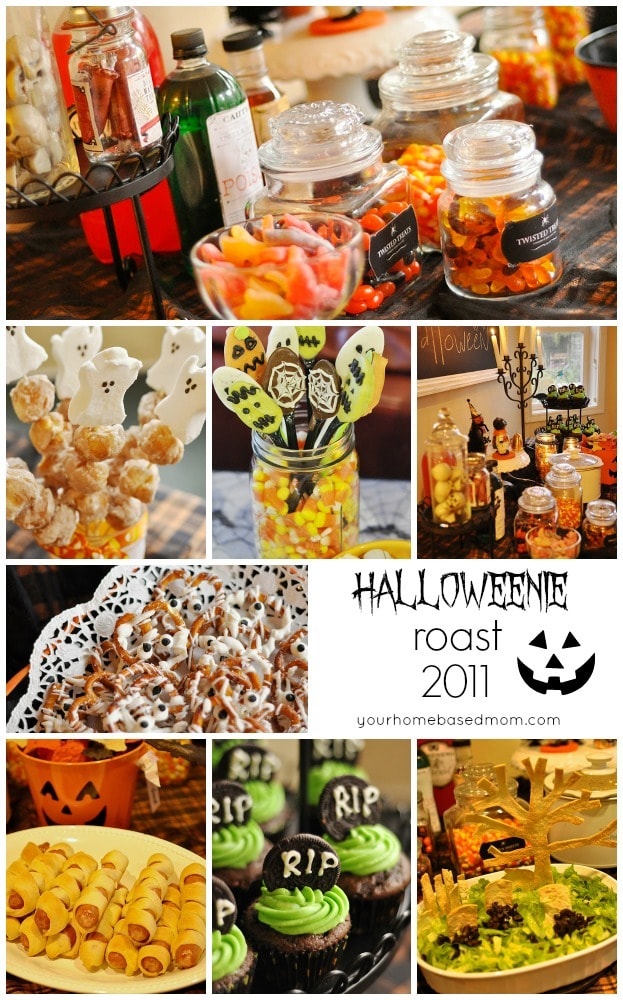 Our annual neighbor Halloweenie Roast was Friday night. I am thankful for neighbors who let me borrow their kids (the parents were invited too.) It just makes me happy. My husband is grateful too. He prefers it when I'm happy!
I pulled out my trusty old framed chalkboard and Halloween pennant banner. My fun little black bird cut outs came from the Dollar Store.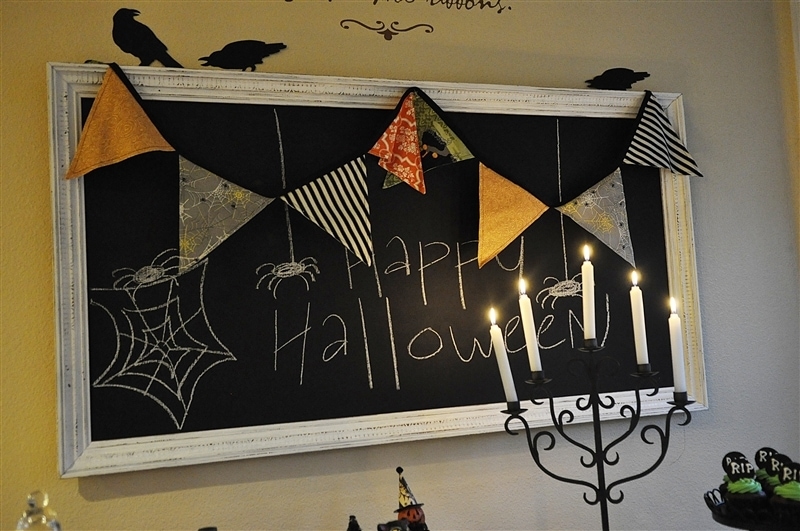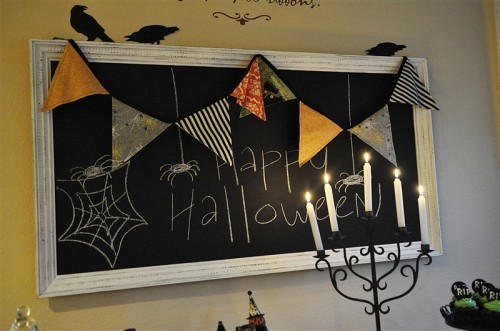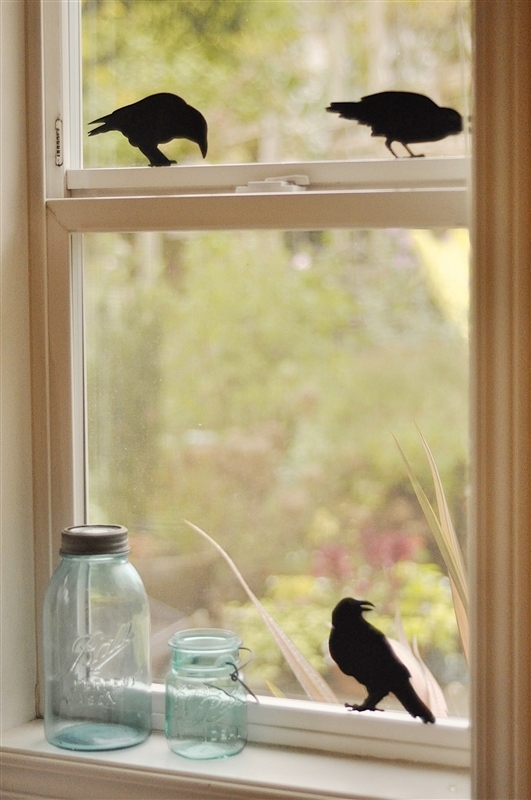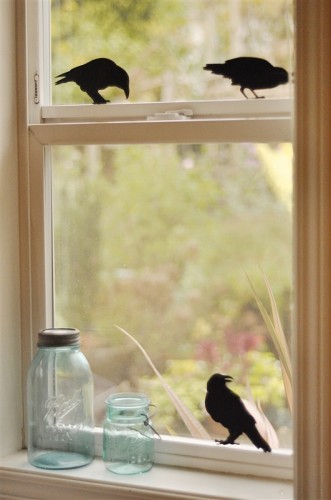 I reused a lot of the things from last years Halloweenie Roast 2010 so set up was pretty easy. I just basically pulled out all my black and orange stuff!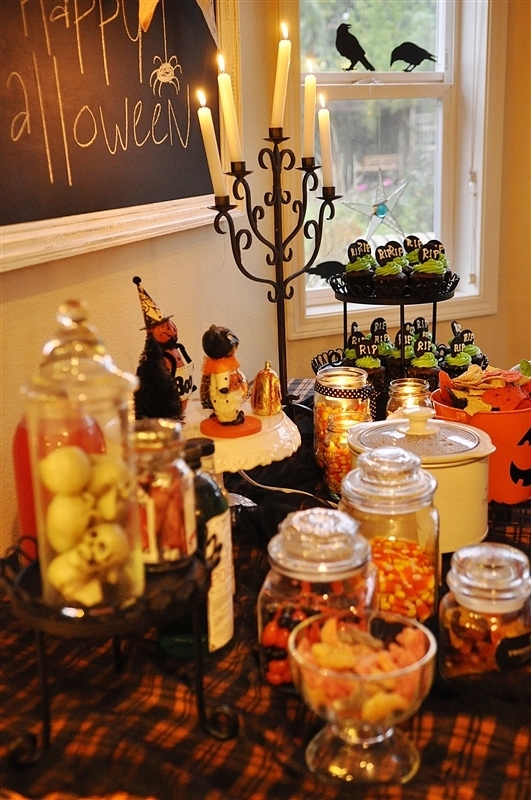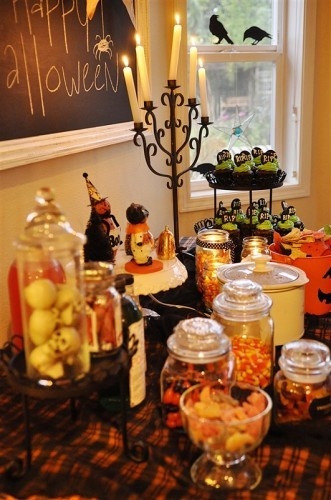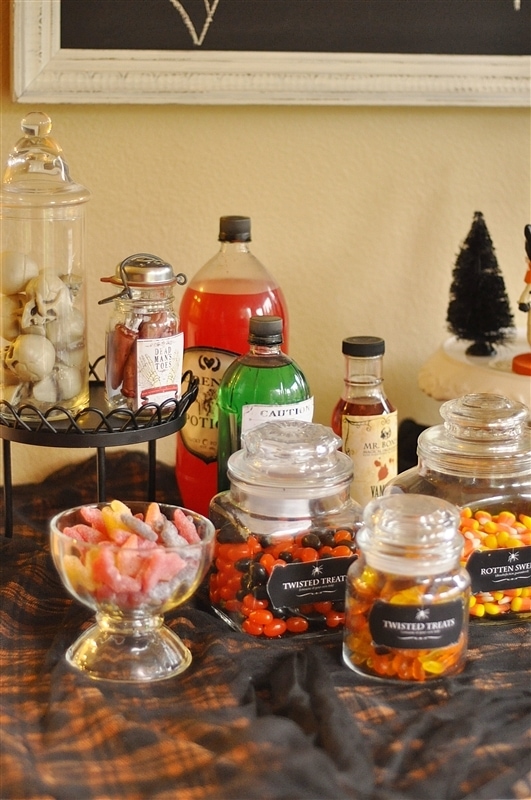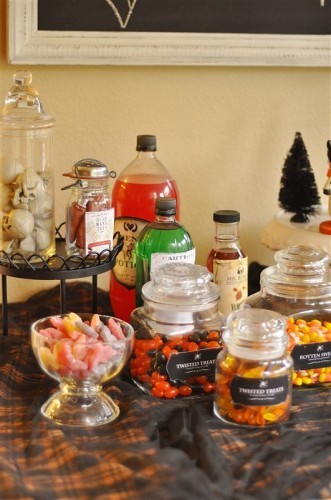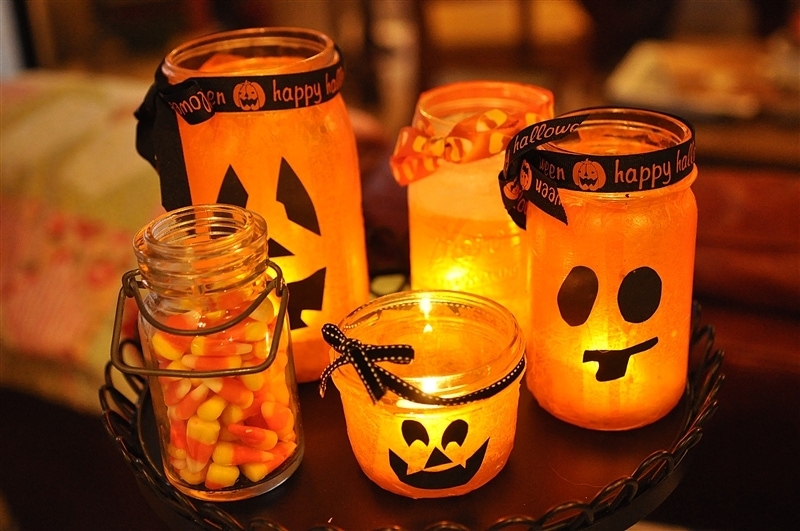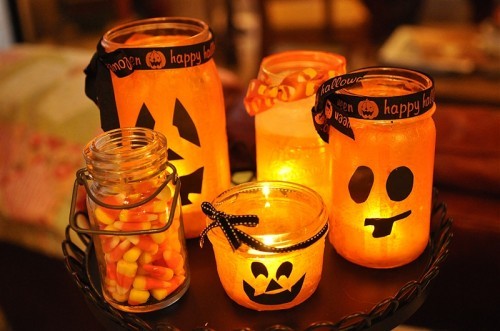 Of course a Halloweenie Roast had to have lots of hot dogs and sausage. Thanks to Johnsonville for supplying us with lots of yummy flavors for the evening.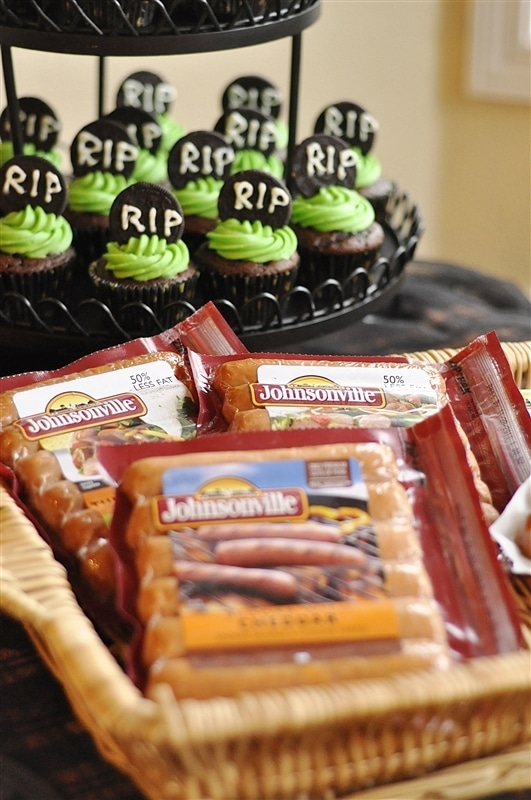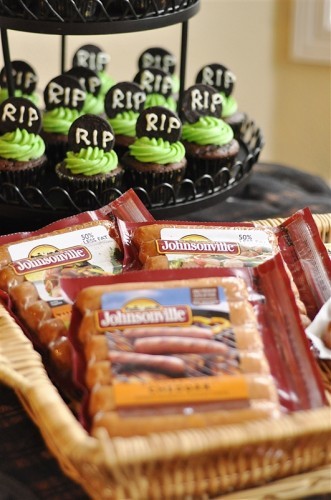 Nothing like a sausage cooked over a real fire!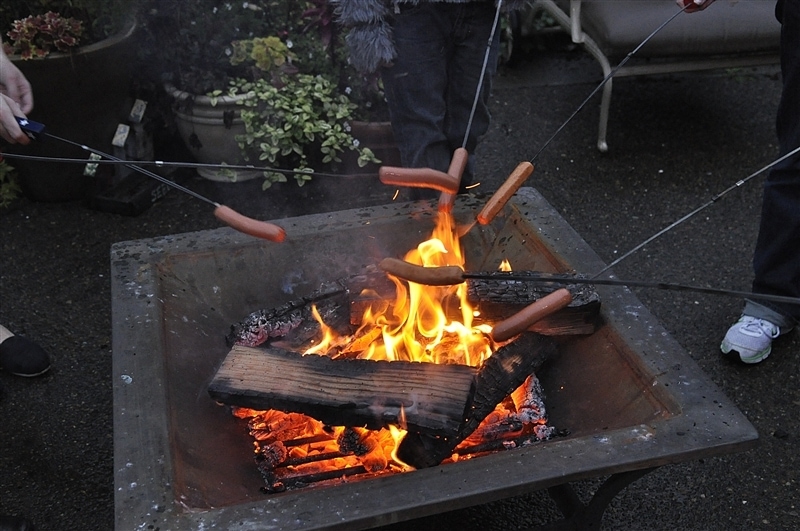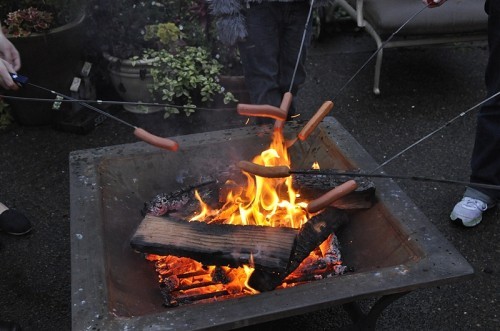 There were also some Mummy Dogs. A hot dog wrapped in a breadstick! (I used the Pillsbury canned breadsticks)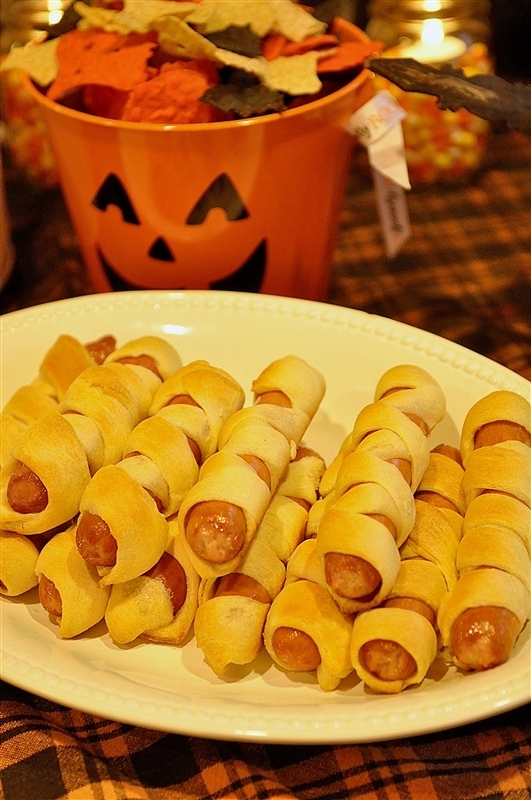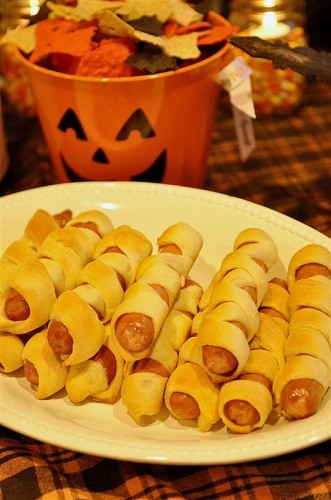 I am always amazed by how fast those Mummy Dogs disappear! We also had a candy corn pizza (pizza that looks like candy corn, doesn't taste like it!) but I didn't get a picture of it. Next year!
I made a batch of queso dip and served it with these fun Halloween shaped chips I found at Winco.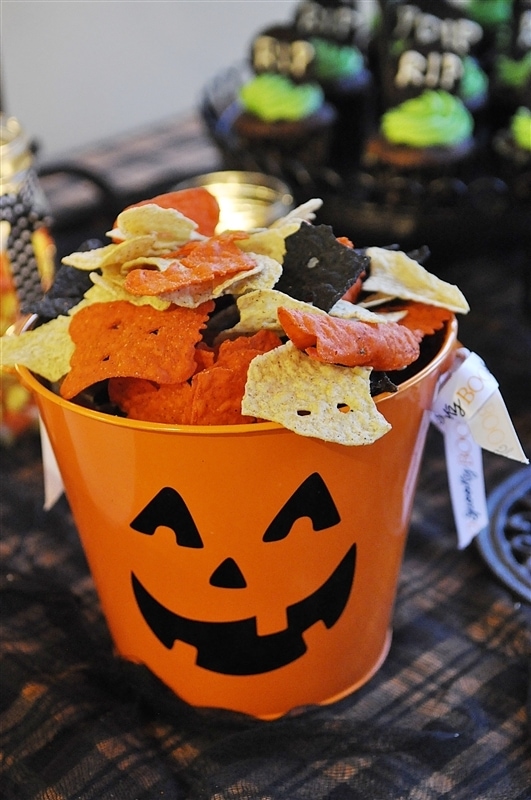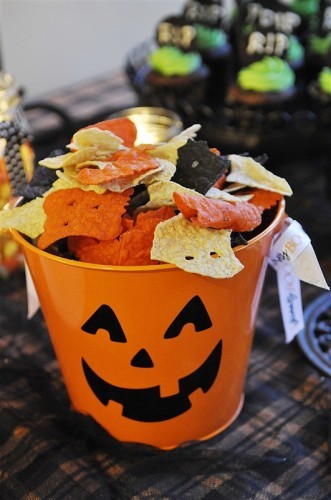 There was also my yummy Autumn Apple Salad.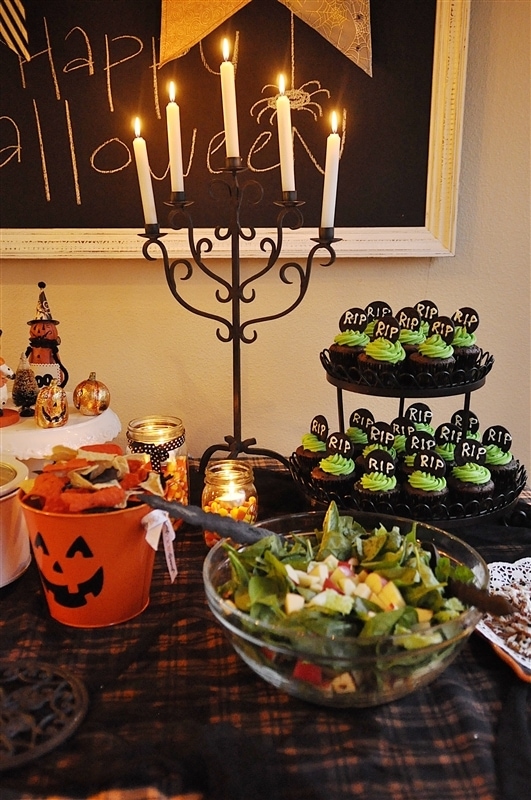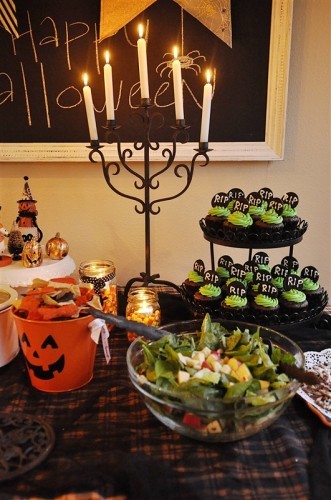 When my neighbor asked what she could bring I sent her a link to this and asked her if she was up for a challenge. She was and she exceeded the challenge! What a fun way to serve 7 Layer Dip!! A graveyard!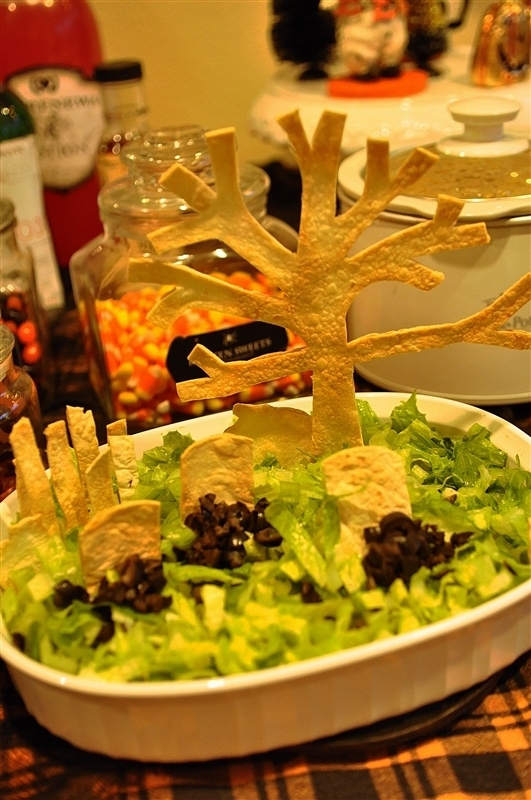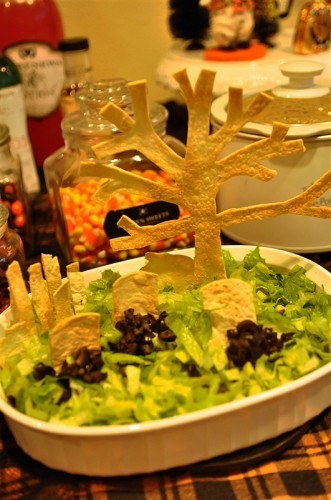 The tree and tombstones are cut out of tortillas and then baked. How cute is that!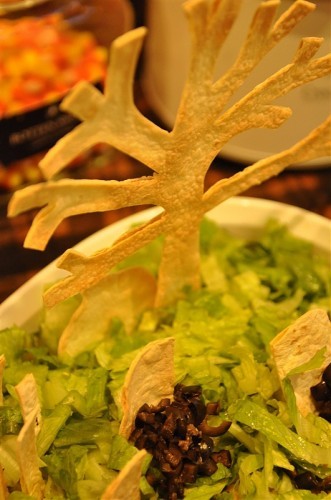 Of course there were plenty of sweet treats too including some fun Oreo tombstone cupcakes.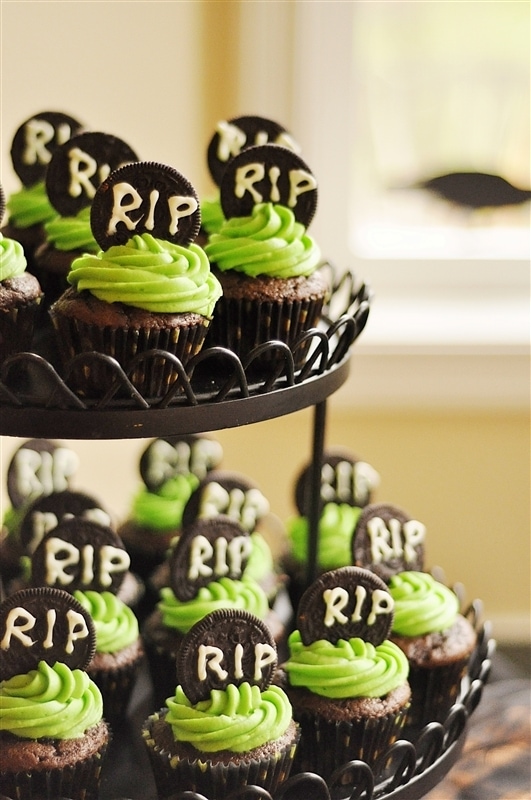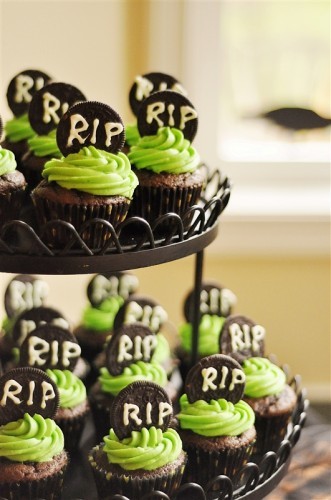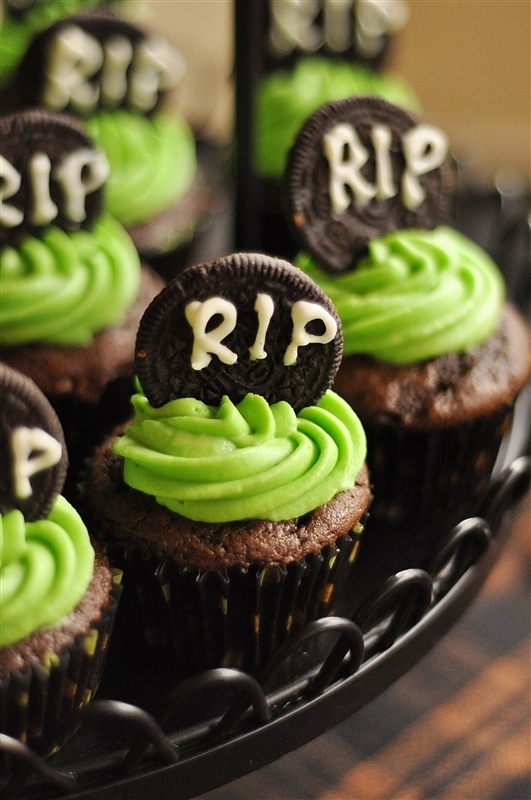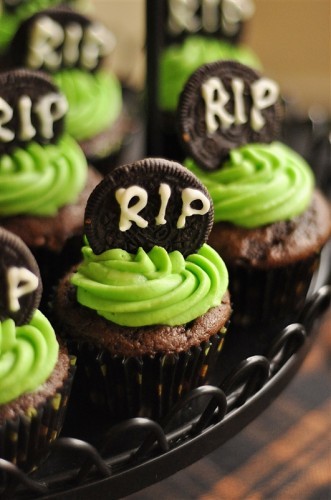 There was a Halloween Hot Chocolate Bar too.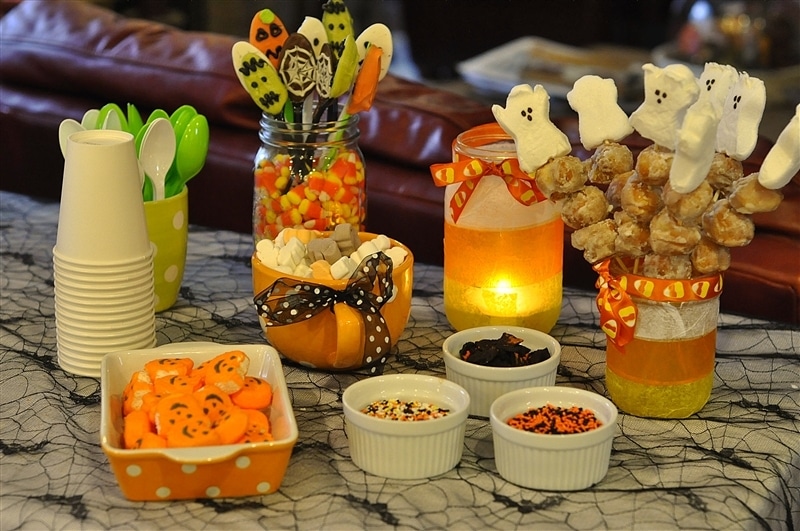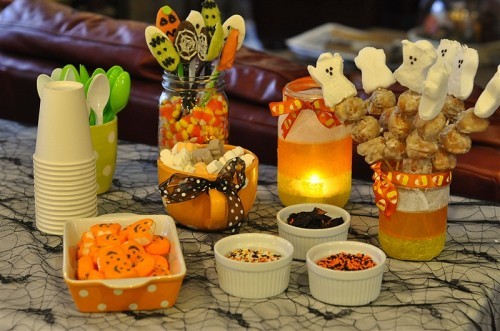 Which of course included hot chocolate Halloween spoons!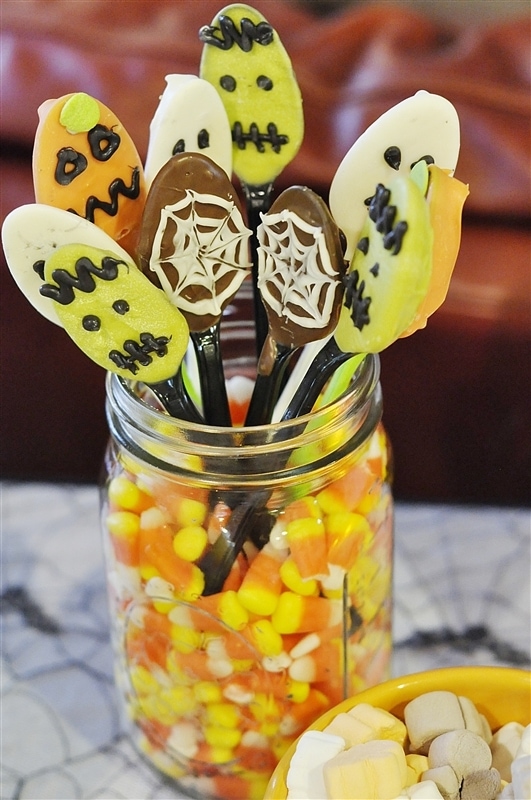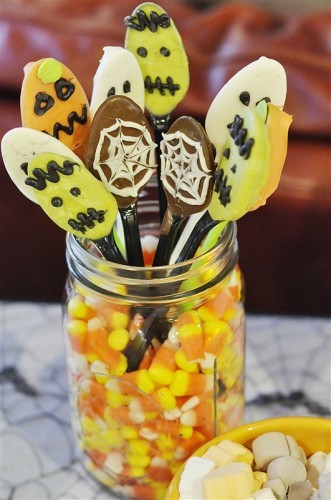 And some doughnut hole skewers.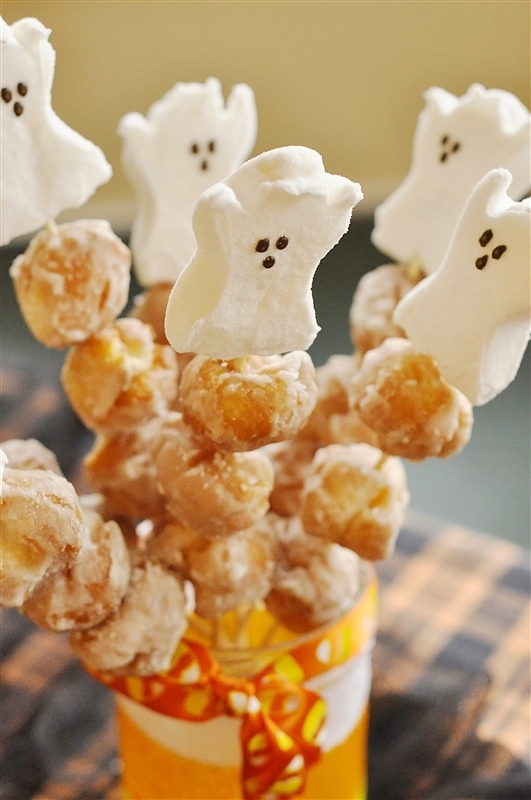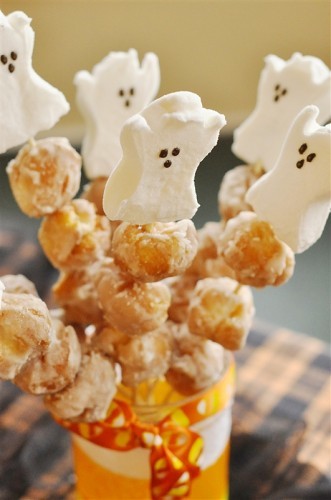 There were some mummy pretzels too. I saw the idea on Pinterest but decided to dress them up a bit by using my cinnamon toast white chocolate pretzel recipe. I made my own googly eyes using this googly eye tutorial.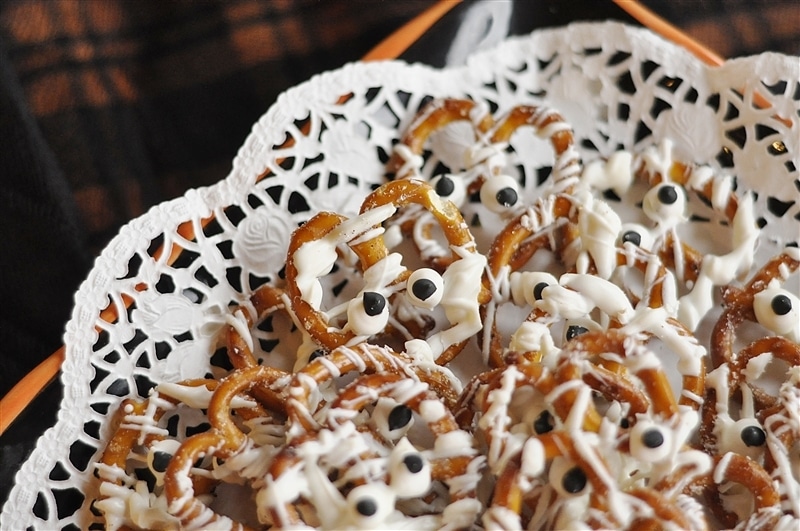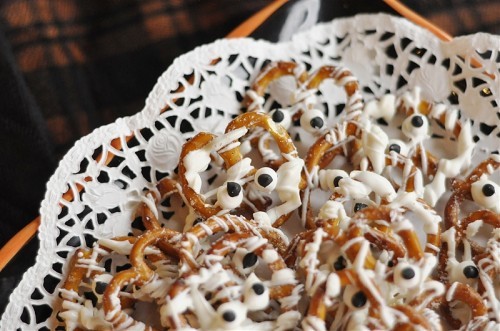 And of course there was plenty of candy!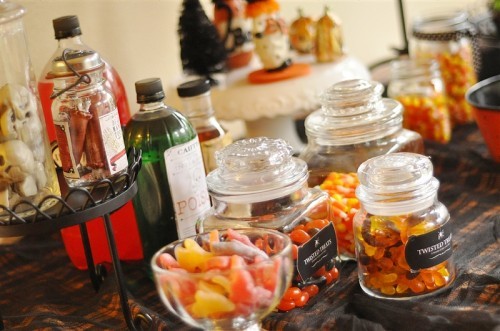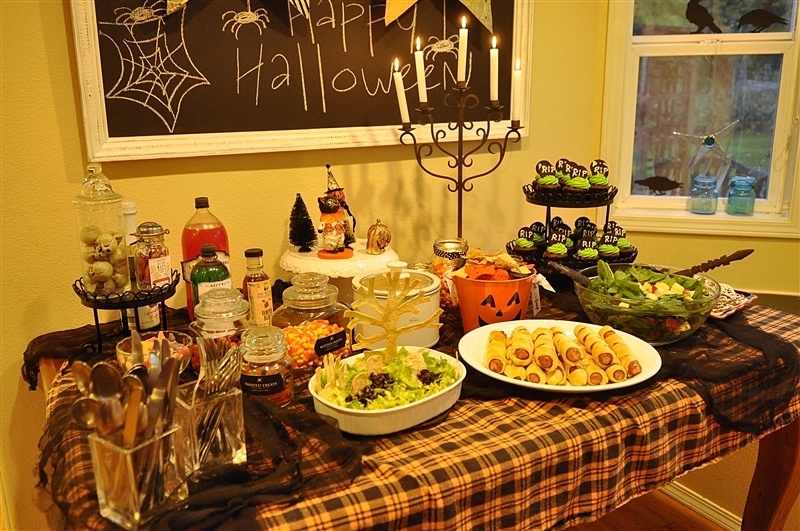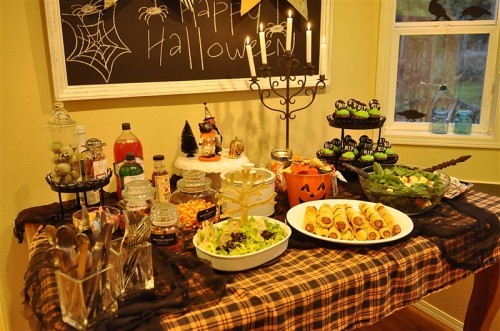 We were well protected that evening. The Secret Service was there.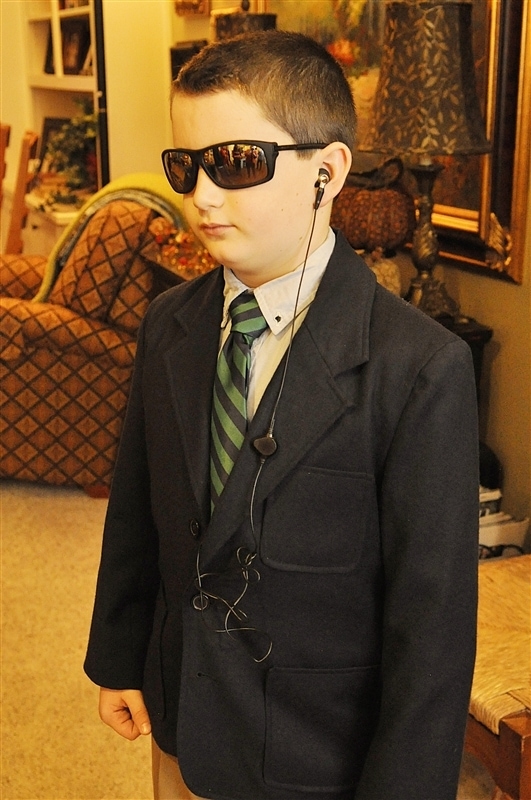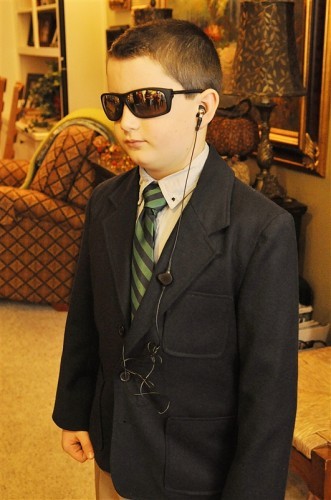 It was a good night for Cardinal fans too!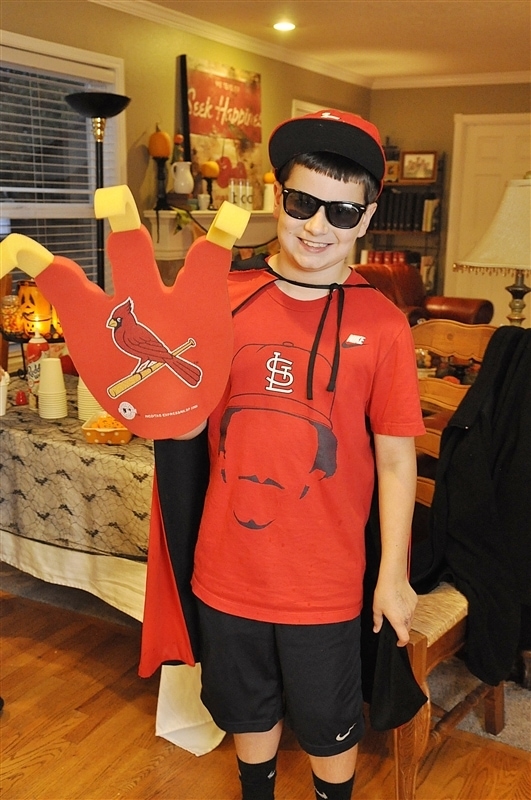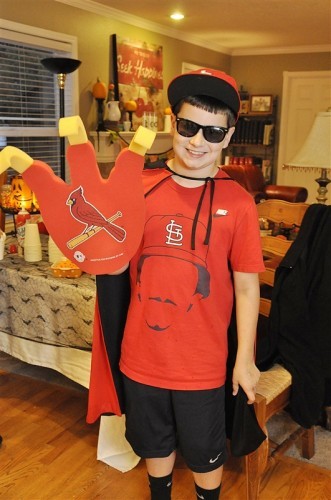 Happy Halloweenie!!
Check out our other Halloweenie Roasts: