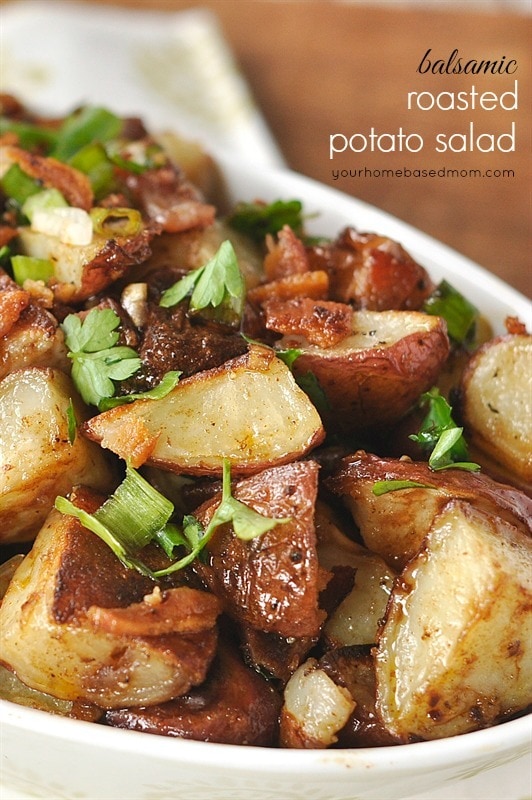 We hosted a BBQ on Memorial Day.  It was a potluck BBQ which is the best kind of party in my mind.  You don't have to do all the work and you get to try other people's yummy food.  It's a great way to find new recipes and I found a good one at this party.
This is the first potato salad recipe I have ever had on the blog because, basically, I don't like potato salad.  At least not the traditional, covered in mayo potato salad.  Now I know there are lots of great mayo based potato salad recipes out there and my husband is a fan of them.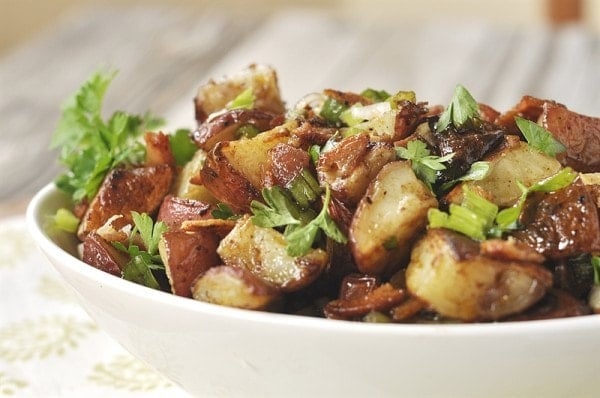 But today's recipe for potato salad is my kind of potato salad.  Potatoes roasted in olive oil and then coated in balsamic vinegar, bacon and herbs!  This potato salad is just as good warm as it is at room temperature.  In fact, it is best to let it cool for a while before you add the balsamic vinegar mixture so it doesn't totally soak up into the warm potatoes.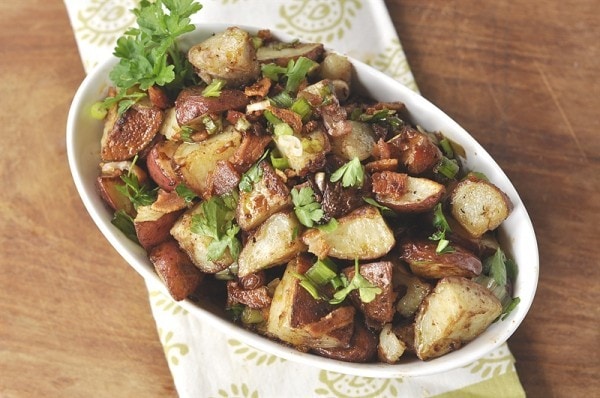 In addition to the balsamic vinegar, the addition of fresh parsley, bacon and green onions to this potato salad give it lots of flavor.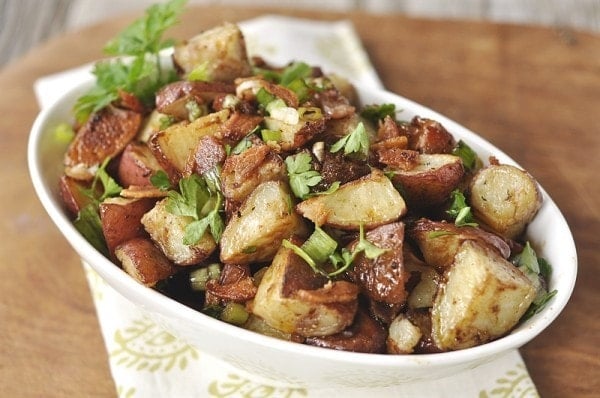 For other yummy potato recipes try these:
 Lemon Roasted Potatoes –Roasted Bacon Cheesy Potatoes– Parmesan Roasted Potatoes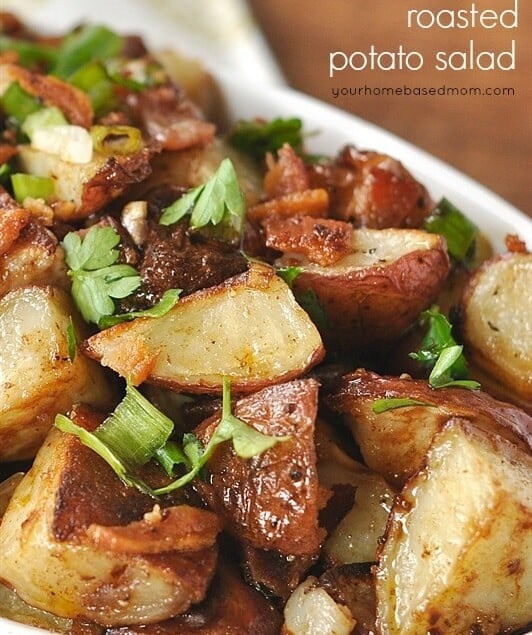 Balsamic Roasted Potato Salad
Ingredients
1/3 C olive oil more for drizzling
3 Tbsp balsamic Vinegar
1 Tbsp honey
1/2 Tbsp paprika
2 cloves garlic minced
salt and pepper to taste
2 lbs. red potatoes quartered
3 slices bacon crumbled
3 green onions sliced
1/3 C fresh parsley chopped
Instructions
Preheat oven to 400 degrees.

Line a baking sheet with foil.

Drizzle quartered potatoes in olive oil, stir to coat.

Spread on baking sheet and bake for 30-40 minutes or until golden brown and cooked through.

Mix together oil, vinegar, honey, paprika, garlic, salt and pepper in a bowl.

Remove potatoes from oven and allow to cool. Doesn't need to be room temperature, can still be a little warm but not hot.

Mix with oil/vinegar mixture until coated to your liking. May not need entire mixture.

Sprinkle with bacon, green onions and parsley.

Serve at room temperature
Enjoy!
Leigh Anne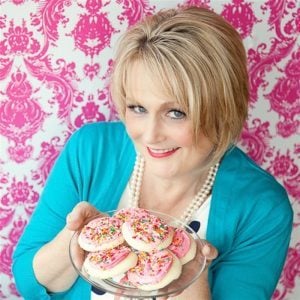 You can also visit me on Facebook, Pinterest, Twitter or Instagram.