You are going to want to pour this cinnamon syrup on everything!  It's that good!!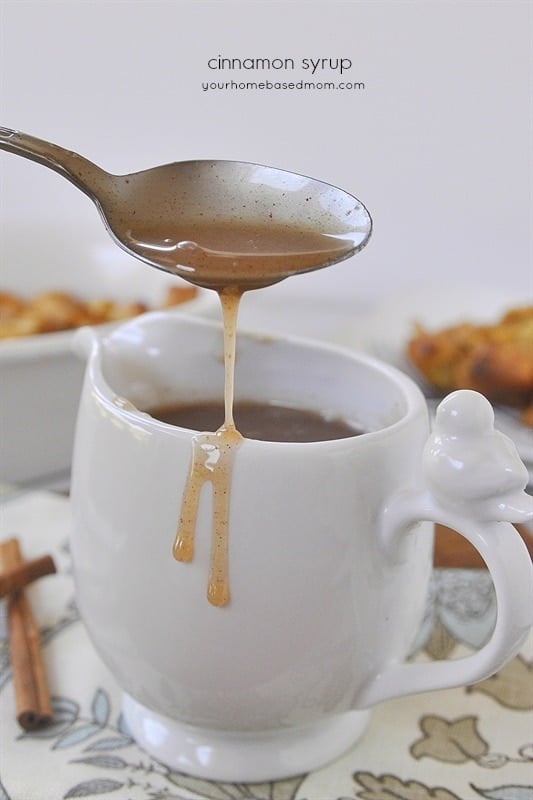 Note:  I originally posted this recipe on December 24, 2007.  It is a Wilkes family favorite and tradition.  Although it is definitely a holiday favorite, we make it all year round.  We love it on pancakes, waffles, french toast, ice cream.  You name it!  The post was in desperate need of new photos so I updated the photos and reposted the recipe.  Please make this syrup!  Your family will thank you and me!!  It is fun to read the original post and find out a little about our family tradition of taking our picture with Santa and how it began.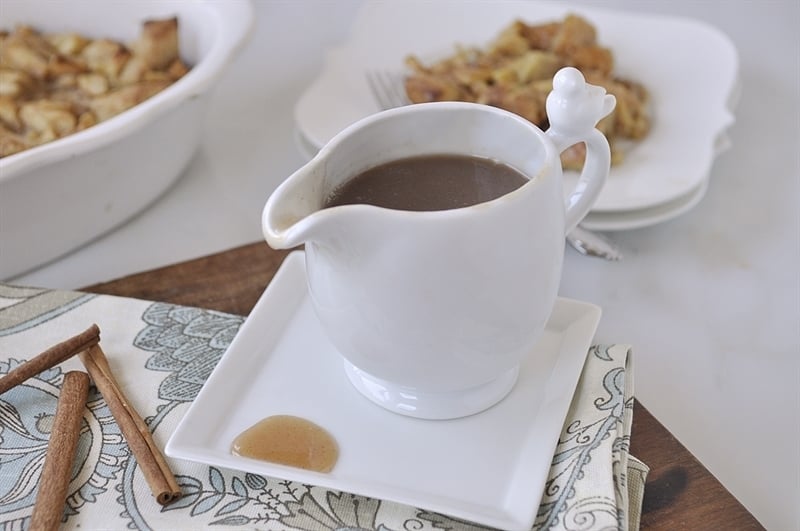 Here is the original post.  Enjoy!
T'was the day before Christmas and all through the house not a creature was stirring – except for me, mom – whose "to do" list is still too long! (including updating my blog).  Actually the kids are stirring  because this morning, the day before Christmas, is the first time we have all been together long enough to go downtown and get our "traditional" family  picture taken with Santa.
My sweet college boys arrived home Thursday evening – tired and hungry after a week of finals and with suitcases full of dirty laundry!
So why would my kids be willing to get up in the dark during winter break to go downtown to get their picture taken with Santa (especially when they are 14, 18, 21 and 23??)  Well, you see for the past 23 years we have been going downtown to what was Meier & Frank, and is now Macy's, to have our picture taken with Santa.  When Logan was 18 months old he decided he did not like Santa and began to scream when we placed him on Santa's lap – Santa invited Jim and I to join Logan on his lap and thus a new family tradition began- the whole family on Santa's lap.  So  you see this is not a tradition that can be forgotten or ignored – in fact we have a photo album full of those family photos with Santa.
Today I thought I'd share with you another Wilkes family holiday tradition.  This weekend we hosted our annual "Neighborhood Breakfast with Santa".  For years we use to take our kids downtown to "Breakfast with Santa" at Meier & Frank, a breakfast held in their beautiful Victorian Restaurant complete with pancakes and sausage, a musical show put on  by Beaverton High School and of course a visit from Santa.  Three years ago we decided the kids were just too old so we started a new tradition –  we held our own Breakfast with Santa at our house and invited our younger neighborhood kids and their families.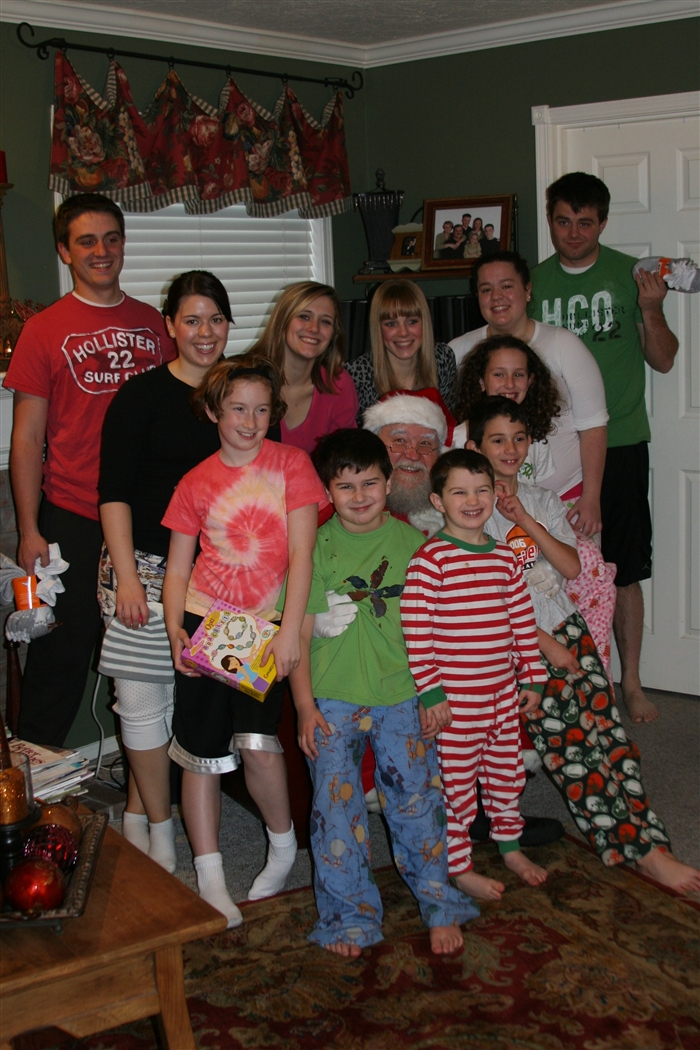 This past Saturday morning – 12 of our neighbors, in their pajamas, joined us for breakfast.  We served the traditional pancakes (with your choice of blueberries or chocolate chips), little sausages, fruit and hot chocolate.  Each family constructed a gingerbread house and of course there was a visit from Santa with gifts for all the kids.  I think this is one of my favorite holiday activities.  We love our neighbors and spending this relaxing time with them during the hustle of the holidays is such a nice break.  One of the yummiest parts of the breakfast though was the cinnamon syrup – the recipe I will share with you today.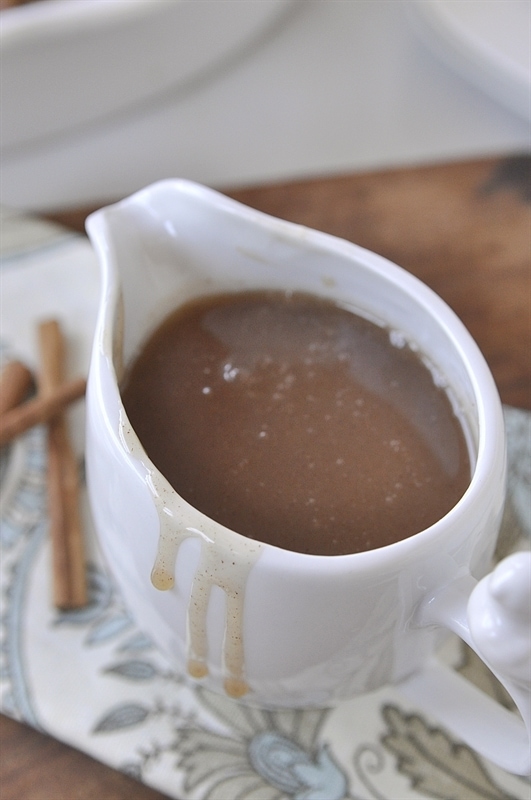 It is perfect over pancakes or waffles or anything!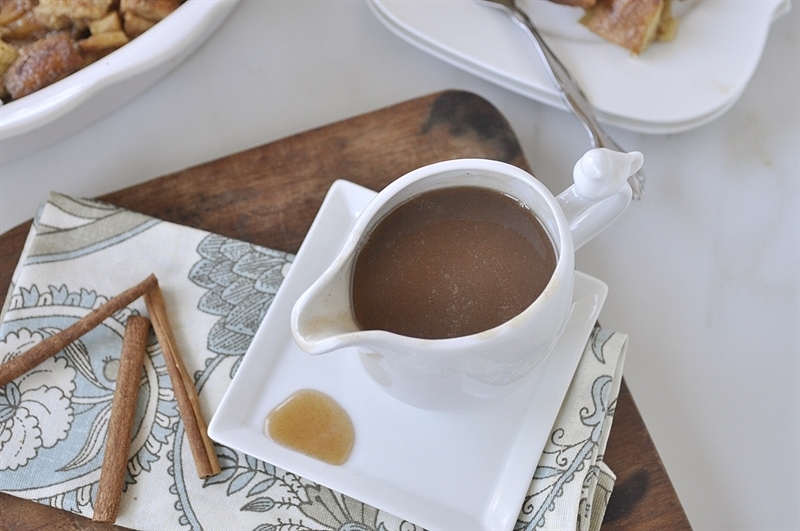 Cinnamon Syrup
Ingredients
1

cup

sugar

1/2

cup

light corn syrup

1/4

cup

water

1/2

tsp.

cinnamon

1/2

cup

whipping cream
Instructions
In medium saucepan, stir all ingredients together EXCEPT cream

Stirring constantly, bring to a boil over medium heat

Boil 2 minutes

Remove from heat, stir in cream

Cool 30 minutes

Syrup will thicken as it cools

Serve warm
So after our trip downtown I'm off to the grocery store – again!  Merry Christmas!!
O.K. so I didn't get this blog entry posted before we left for Santa so I'll share with you our family photo with Santa.  We had to buy two different ones – check out Clark's face in the first picture – always the family clown! (click on the photo to enlarge it).   The angle the photographer used makes me look like a total midget!!   I've also posted our very first family photo with Santa  – in 1985.  Please excuse the hair – it was the 80's!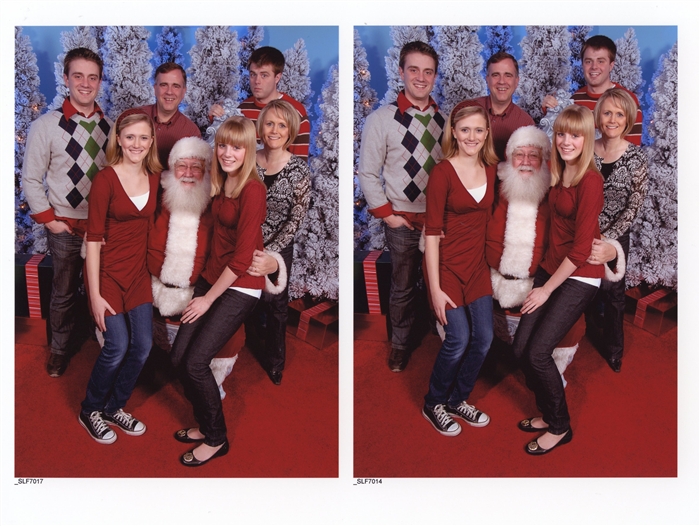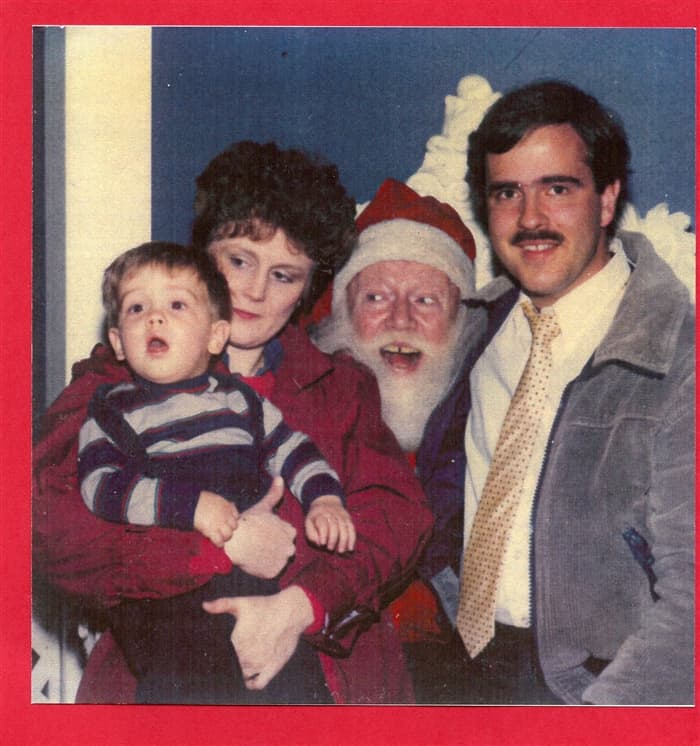 Stay Updated!
Need more recipes and creative ideas? Sign up and get a FREE copy of my ebook! Do you think your friends would love this too? Please share my blog with them. Thanks!