Make perfectly shredded chicken every time in the slow cooker!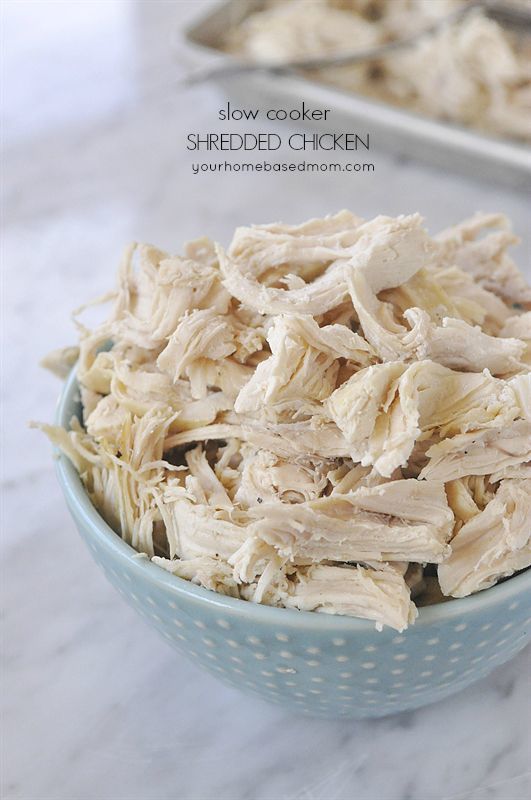 ***If you love EASY and DELICIOUS meals that you can make for your family in your slow cooker, please join me over on Instgram where I share ALL slow cooker recipes!  Hope to see you there!  Find me on Instagram at @slowcookerrecipelove ***
I love to keep shredded chicken on hand.  It can be used so many ways, on top of a salad, in a soup, on pasta, in a casserole, rolled up in a tortilla and lots of other ways.  If you have shredded chicken on hand you always have something for dinner.
I like to shred my chicken in bulk and then freeze it.  My favorite way to make shredded chicken is in the slow cooker.  It is easy to do and it keeps the chicken moist.
I just place the chicken breasts into the slow cooker with a little salt and pepper and about 1/4 – 1/2 C of water.  If your chicken breasts are frozen you won't need the water.
The trick is to not over cook them.  The texture of chicken changes if you cook it too long in a slow cooker.  I have found that four hours on slow is about the perfect amount of time if the chicken is not frozen.  It may take a bit longer if it is frozen.
I cook it just until it is tender enough to shred and then remove it from the slow cooker onto a cookie sheet or cutting board.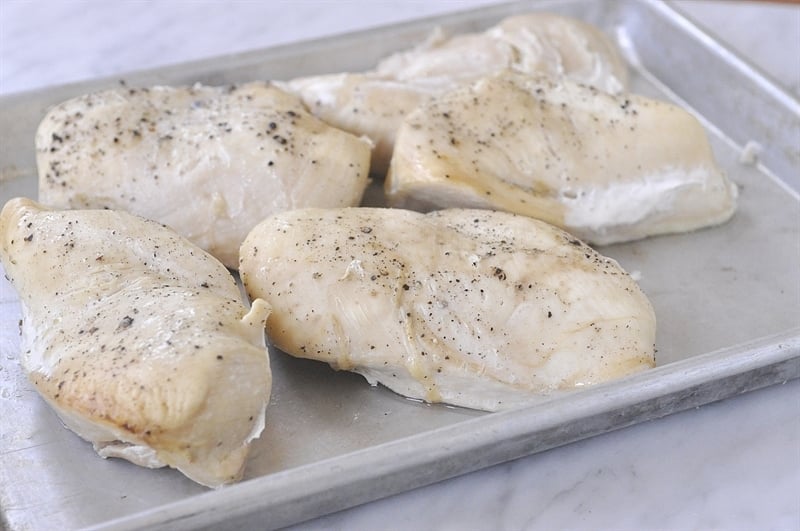 Using two forks shred the chicken.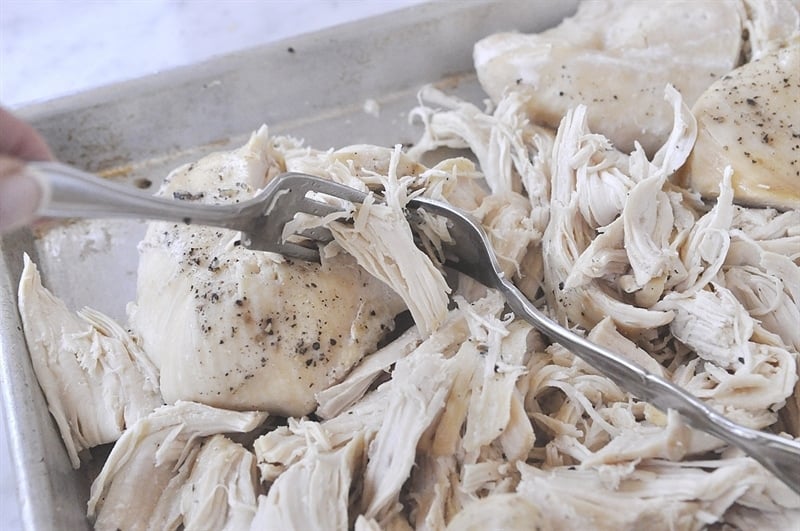 It's then ready to use or pop in a container for the freezer.  I usually put it into two cup servings sizes for our reduced size family and freeze it that way.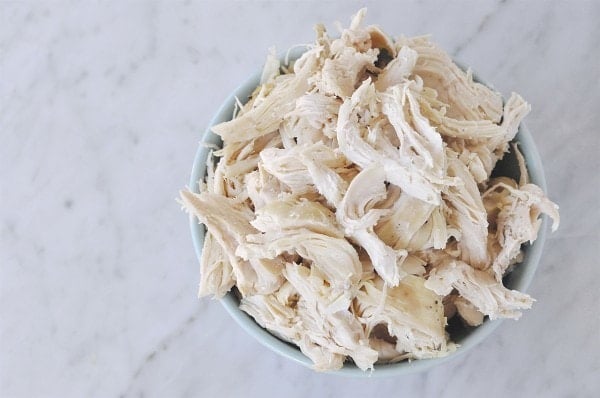 I love having shredded chicken on hand and doing a large batch at a time in the slow cooker makes  meal planning even easier.    Depending on the size of your chicken breast you will get about 2 C of shredded chicken per chicken breast.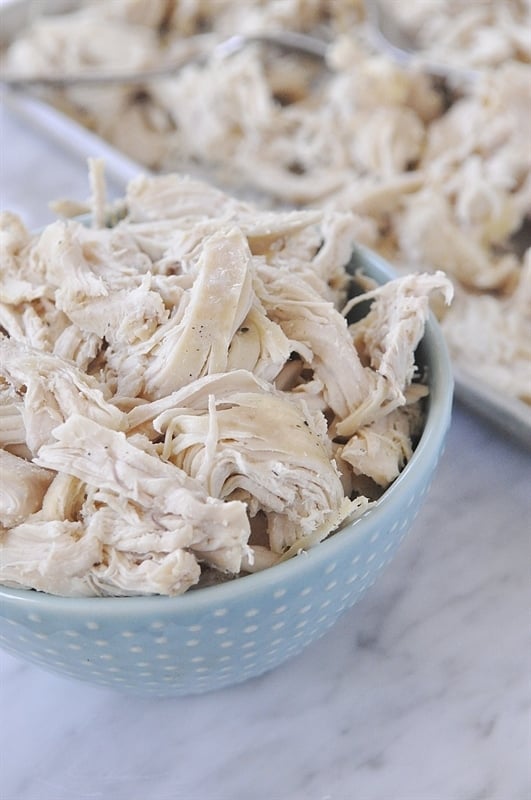 You can check out my favorite slow cooker here.
***If you love EASY and DELICIOUS meals that you can make for your family in your slow cooker, please join me over on Instgram where I share ALL slow cooker recipes!  Hope to see you there!  Find me on Instagram at @slowcookerrecipelove ***
Slow Cooker Shredded Chicken
Ingredients
Chicken Breasts I do 5-6 at a time
salt and pepper
1/4-1/2 C water
Instructions
Lightly salt and pepper chicken breasts

Place in chicken and water into slow cooker

Cook on low for about 4 hours or until chicken is cooked through and shreddable

Do not over cook

Remove from slow cooker and shred with two forks