Cinnamon Ice Cream is an all season ice cream.  Serve it in the fall and winter with your favorite pie or cobbler and in the summer enjoy it on a cone or on an ice cream sandwich!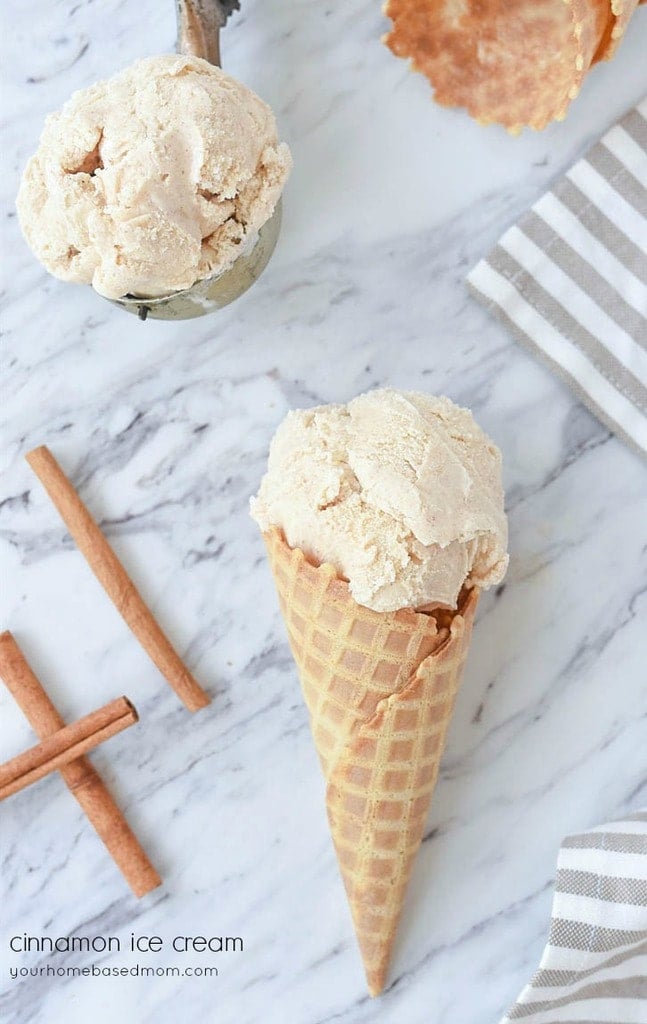 Several years ago we had 12 straight days of snow here in Portland.   I have lived in Portland for over 30 years and never remember having snow for that long!  I originally posted this recipe for Cinnamon Ice Cream back during that snow storm.  We had been stuck in the house because of snow and ice and we needed a treat.  When you are stuck in the house what is the first food that comes to mind?  Hot chocolate?  Homemade soup? Cinnamon rolls?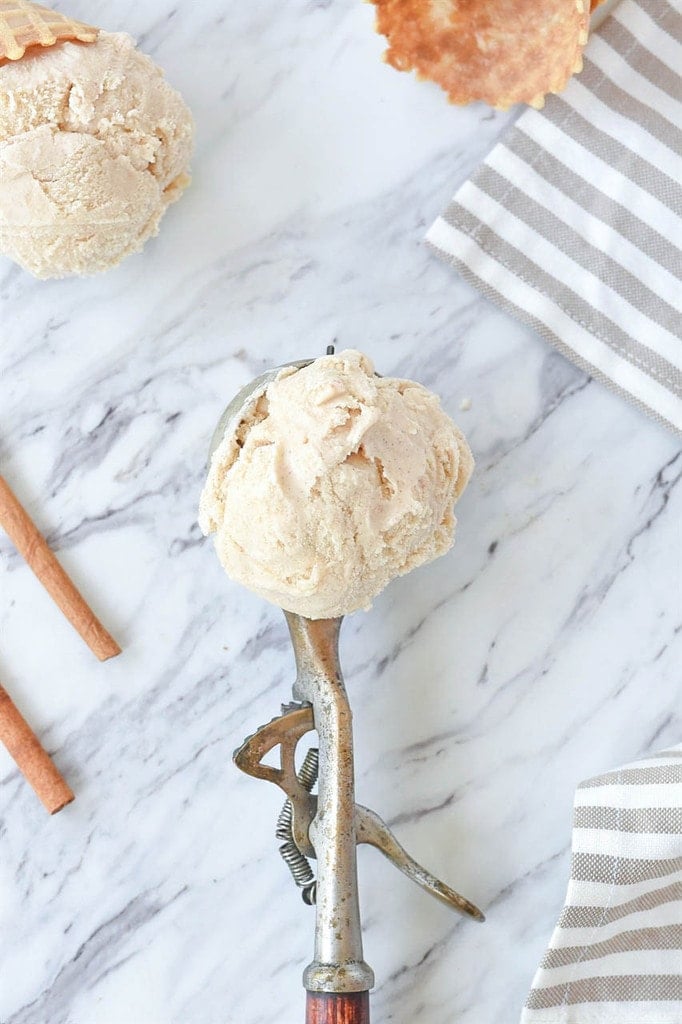 At our house it is ice cream!  Yes, ice cream.  When I announced I was making ice cream for dessert my daughter replied, "It's too cold!"  My son, Logan's reply was "It's never too cold for ice cream!"  I have to agree with Logan and I decided cinnamon ice cream was the perfect flavor for a cold weather day.  Kind of like eating a cold cinnamon roll!
Homemade Cinnamon Ice Cream
Several years ago I enjoyed some cinnamon ice cream at a place in Utah and I never forgot about it.  It was so yummy.  They also served cookies and you could pick your flavor of cookie and your flavor of ice cream and they would make an ice cream sandwich for you.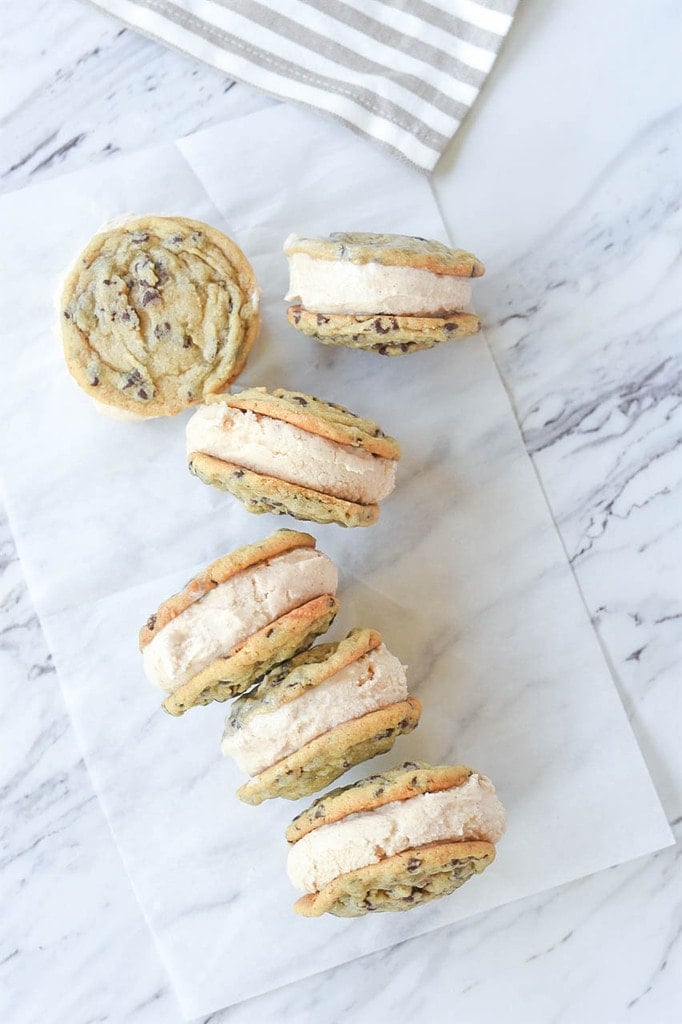 My choice was a chocolate chip cookie.  The flavor combo was amazing.  The next time I went back, they no longer carried cinnamon ice cream.  I tried another flavor, but I just couldn't forget about the cinnamon!  I searched all over Portland trying to find cinnamon ice cream and came up empty handed.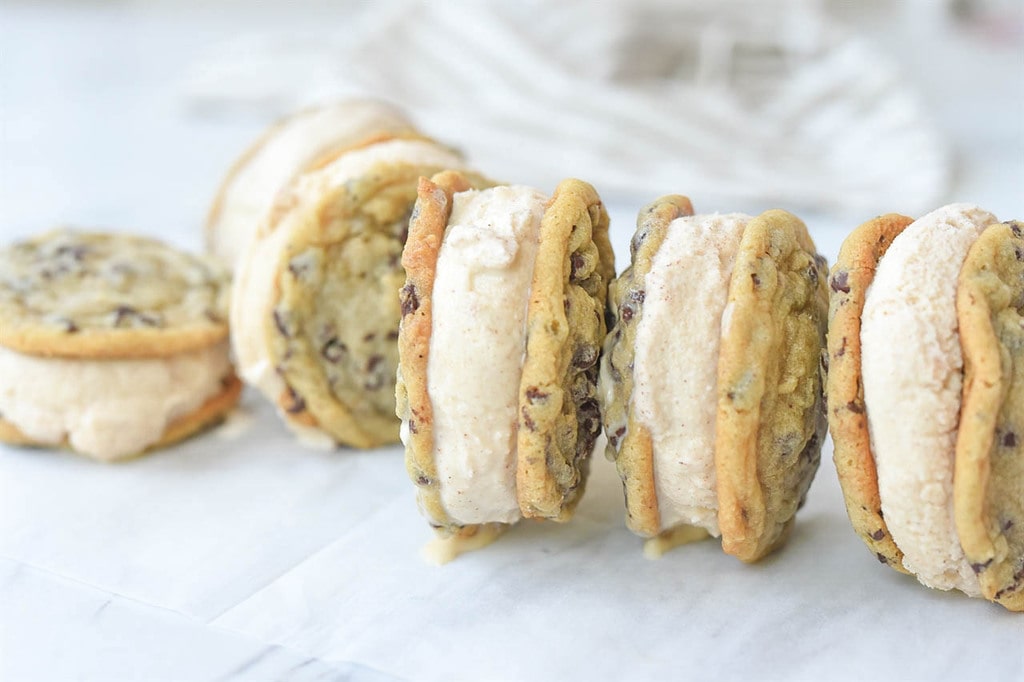 So  I decided I had to have that cinnamon ice cream again and I was just going to have to make my own.  I started with my go to vanilla ice cream base and added in some ground cinnamon.  It was perfect!  Not only does the cinnamon ice cream make delicious ice cream sandwiches but it is perfect to serve on Razzleberry Pie, Blackberry Cobbler or Apple Pie.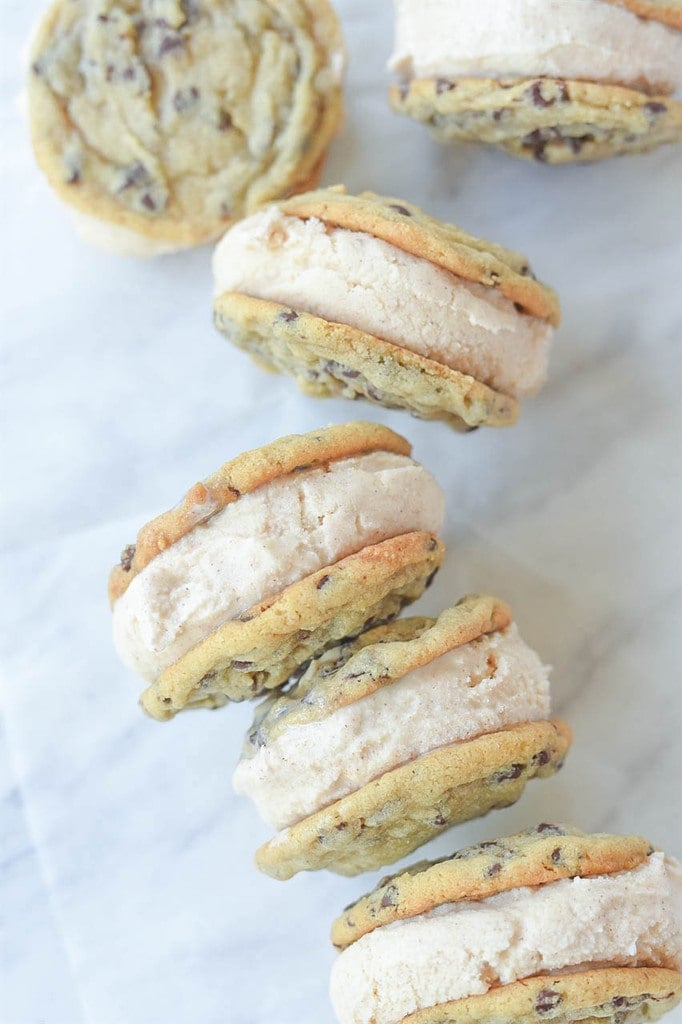 If you love making homemade ice cream, check out these flavors:
My favorite kitchen tools for making Cinnamon Ice Cream:
ICE CREAM MAKER:  This 2 qt. Counter top ice cream maker is one of my favorite kitchen appliances and gets used all summer long!
INSULATED ICE CREAM TUB:  After churning my ice cream I put it into this and then into the freezer.  It keeps the ice cream smooth and easy to scoop.
ICE CREAM SCOOP:  Get the perfect scoop of ice cream every time.
Did you know I wrote a cookbook?  Check out the Holiday Slow Cooker Cookbook for 100 delicious recipes
Cinnamon Ice Cream Recipe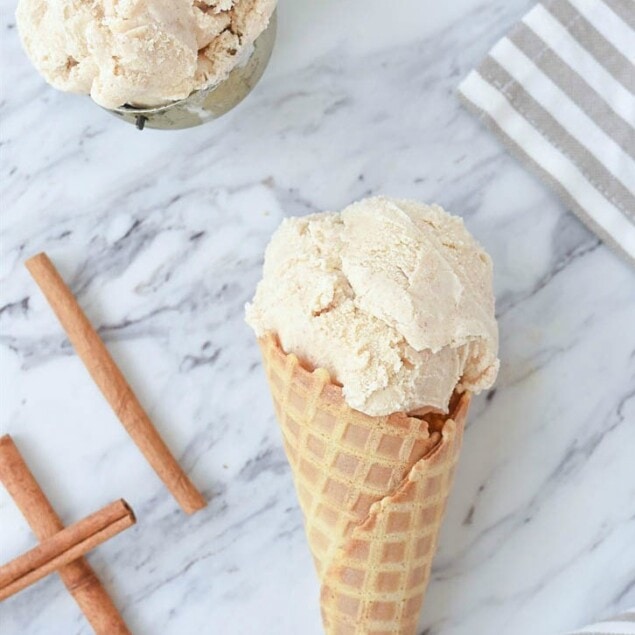 Cinnamon Ice Cream
Cinnamon Ice Cream is an all season ice cream. Serve it in the fall and winter with your favorite pie or cobbler and in the summer enjoy it on a cone or in an ice cream sandwich!
Ingredients
2 C cream
1 C half and half or whole milk
1 C sugar
2 1/2 tsp cinnamon
1 dash salt
1 tsp vanilla
Instructions
Combine cream, half and half, sugar, cinnamon, salt and vanilla

Whisk well to combine, place in the freezer to chill for an hour or two, pour cooled mixture into an ice cream maker and process until set

Place ice cream into Tupperware container and freeze for a few more hours before serving
Nutrition Facts:
Calories: 407kcal (20%) Carbohydrates: 36g (12%) Protein: 1g (2%) Fat: 29g (45%) Saturated Fat: 18g (113%) Cholesterol: 108mg (36%) Sodium: 30mg (1%) Potassium: 59mg (2%) Sugar: 33g (37%) Vitamin A: 1165IU (23%) Vitamin C: 0.5mg (1%) Calcium: 62mg (6%) Iron: 0.1mg (1%)
* Disclaimer: All nutrition information are estimates only. Read full disclosure here.
Need some help figuring out what's for dinner tonight?
Come join our Facebook Group!  Join hundreds of others who love sharing dinner time ideas.  You don't want to miss out on the fun!

You'll find lots of ideas for dinner from all our awesome members and you can share your ideas too!  Join the Family Dinner Table today.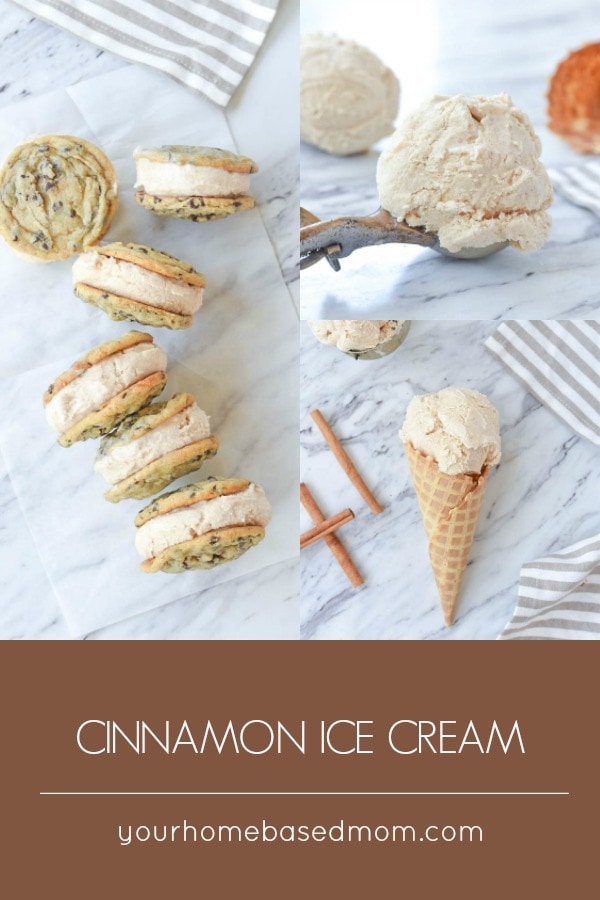 Originally posted December 2008