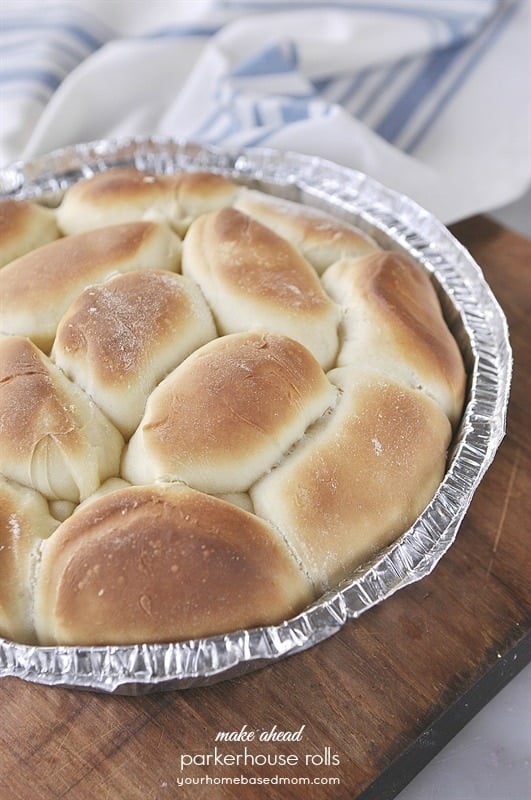 One of the requirements for any holiday dinner at our house is homemade rolls.  Hot, fresh, yeasty, right out of the oven parkerhouse rolls.
The only problem with homemade rolls on a holiday is how much time they take.  Making the dough, let it rise, form the roll, let it rise, bake.  It takes some time and if all you were making is homemade rolls that wouldn't be so bad but you are making an entire, huge holiday dinner also!!
Today's recipe will hopefully make that holiday meal prep a little easier and still allow you to enjoy delicious homemade rolls. These rolls can be made ahead and then frozen.  Just pull them out 4 -5 hours before you want to bake them so they can thaw and rise.  I love to keep a couple of pans of these in the freezer so when the craving for homemade bread/rolls arises I am prepared!  They are also great to giveaway to someone along with a pot of soup.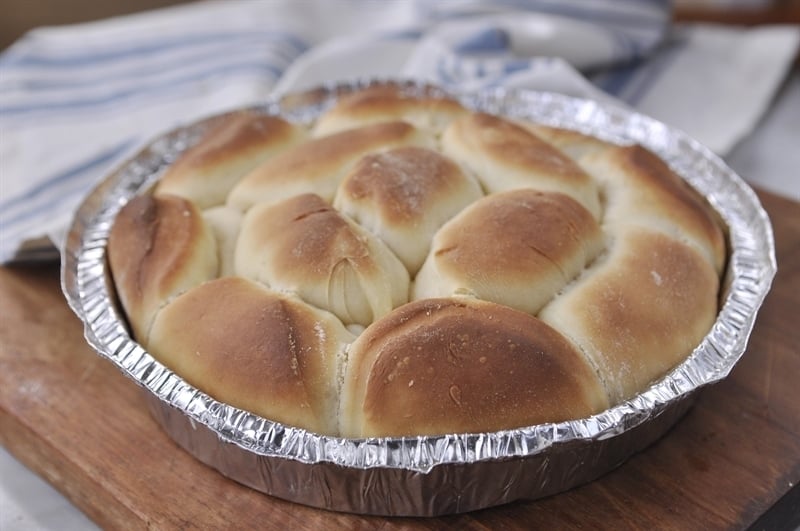 The dough is nice and light and soft.  Add enough flour so that it is workable.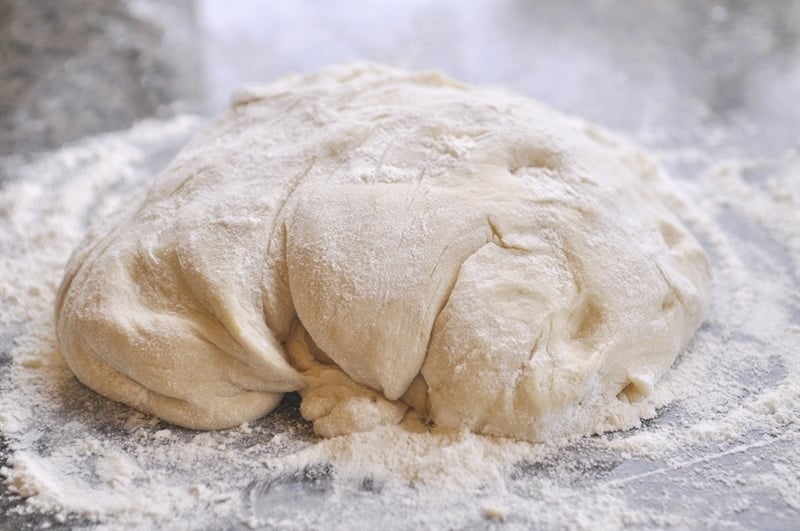 Roll out the dough on a well floured counter.  I use a 2 inch biscuit cutter to cut out circles.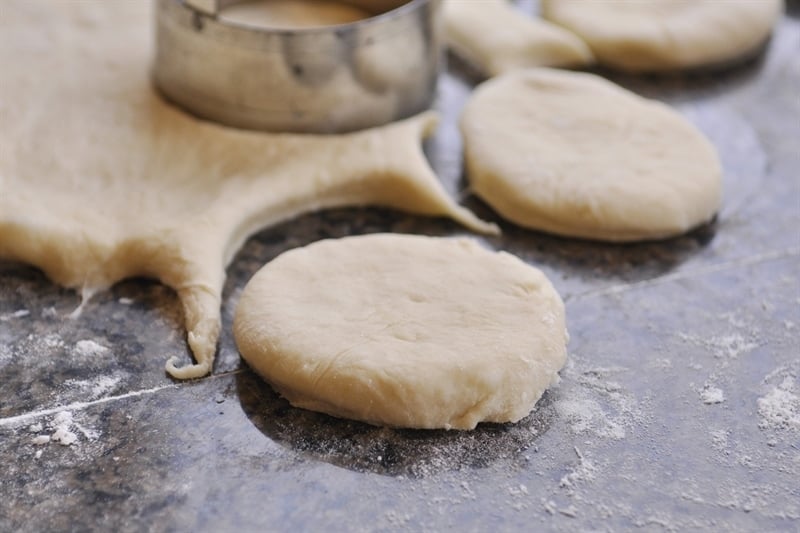 Fold each circle over in half and place in a greased pan.  I like to use the round disposable cake pans but any size is fine. If you'd like you can dip the round discs of dough into more melted butter before you fold them and place them in the pan but I find them delicious enough without the extra butter.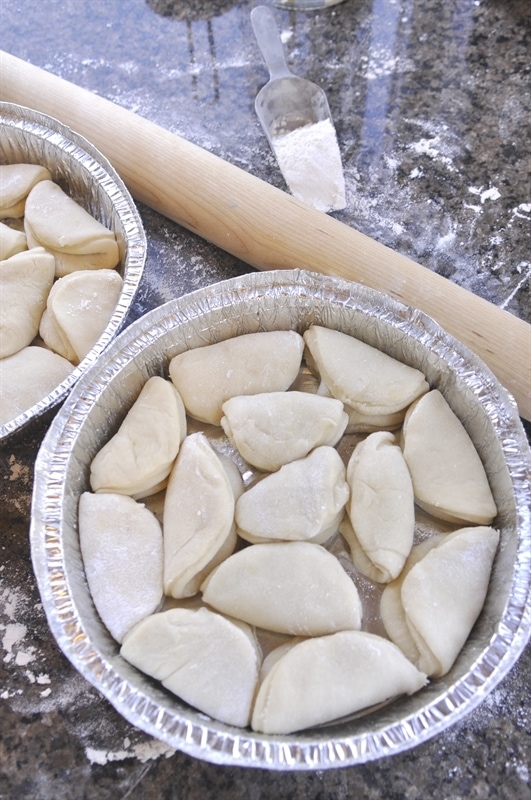 One recipe makes two pan fulls.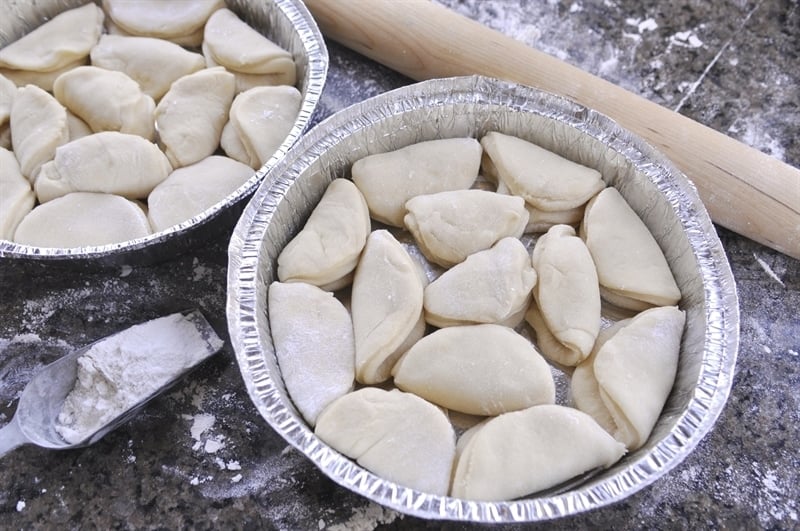 If you are going to use them later cover them with plastic wrap and then foil and pop them in the freezer.  If you can't wait and are going to eat them now let them rise.  Just place them in a nice warm spot and cover lightly with a towel.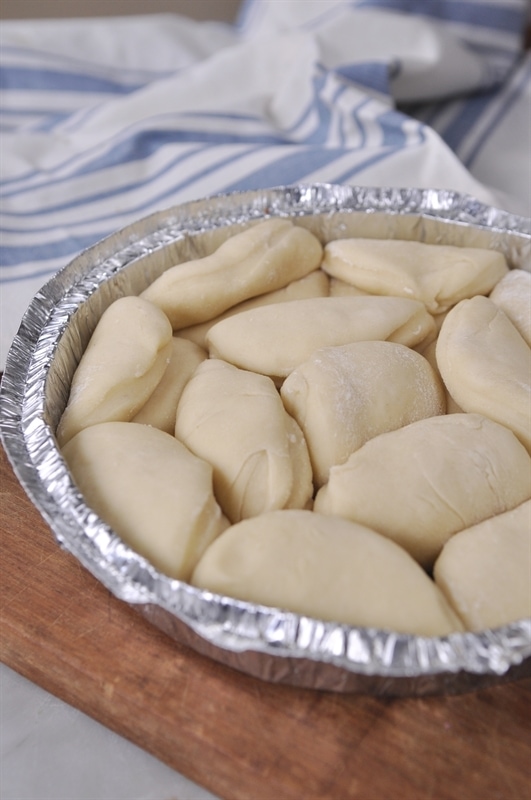 Bake  them   until golden brown.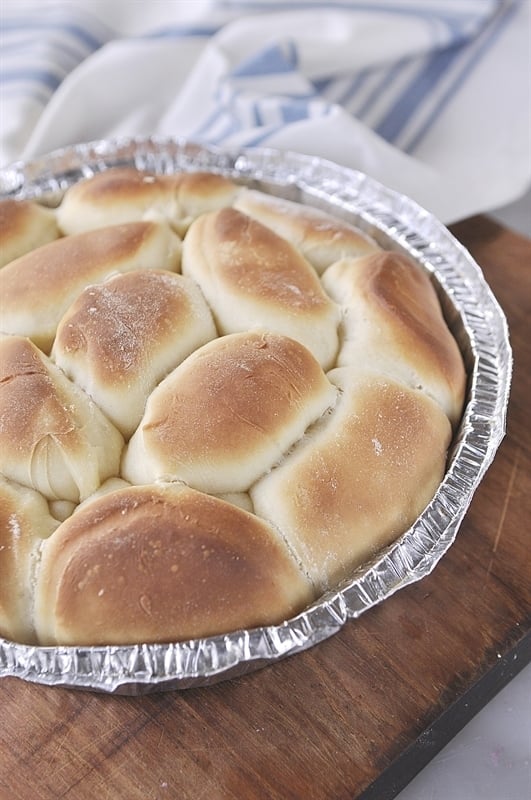 Inhale that wonderful smell of freshed baked rolls!!  Breathe it in!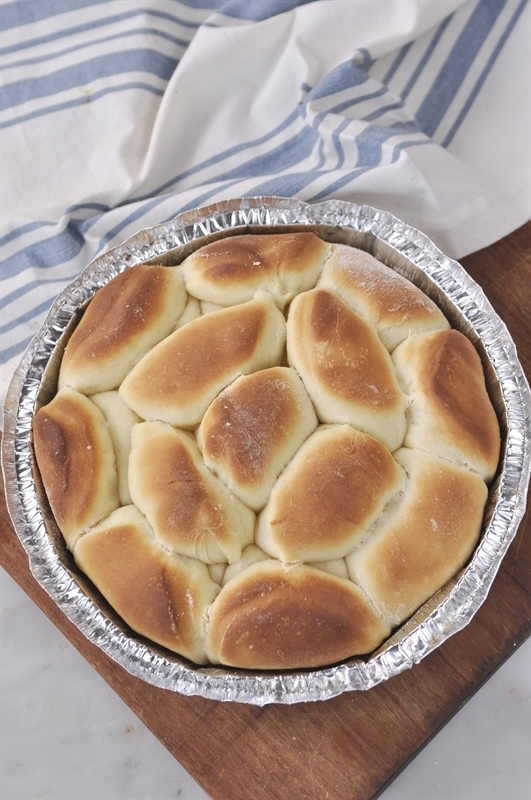 Then pull of a roll, slater in butter and enjoy!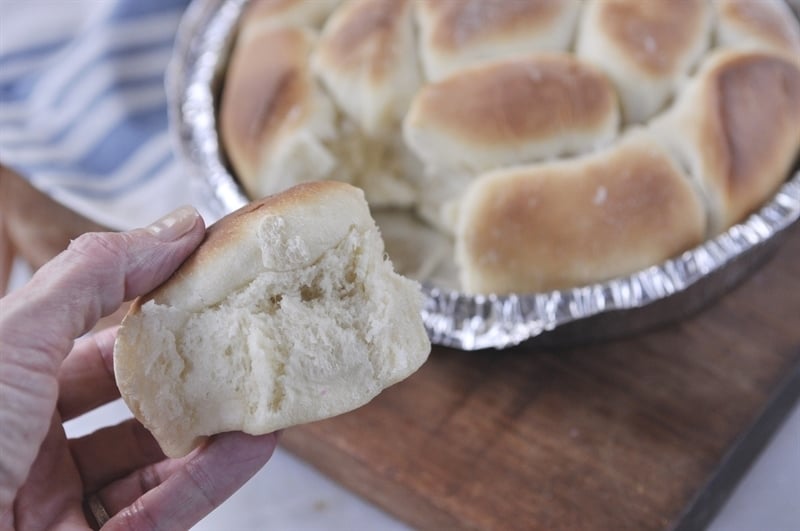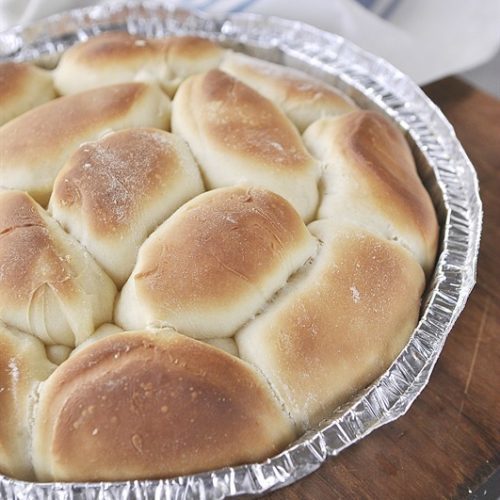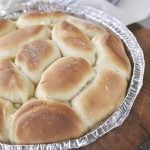 Print
Make Ahead Parkerhouse Rolls
Ingredients
2 1/4

tsp

of dry active yeast

1 1/2

C

warm water

5

C

flour

3/4

C

sugar

1 1/2

tsp

salt

1/2

C

butter

melted

2

eggs

lightly beaten
Instructions
Combine yeast and warm water in a cup and let stand for 5 minutes

Mix together flour, sugar and salt in mixing bowl.

Add in yeast, eggs and melted butter.

Mix until well blended.

Dough will be soft and sticky.

Cover and let rise in a warm place until doubled in size, about 1 hour.

Grease two round cake pans.

Cover working surface with flour and and enough flour to dough to let you easily roll it out.

Roll out to 1/2 inch thick and use a 2 inch biscuit cutter to cut out rolls.

Fold in half and place in pan.

Cover and let rise again until double or cover with pastic wrap and foil and freeze.

Bake at 400 for 12-15 minutes.

If you freeze them allow them to thaw and rise (approx. 4-5 hours) before baking.