Whether Marie Antoinette actually said "Let them eat cake!" or not, it doesn't really matter because this Let Them Eat Cake Party is pretty and delicious and so much fun!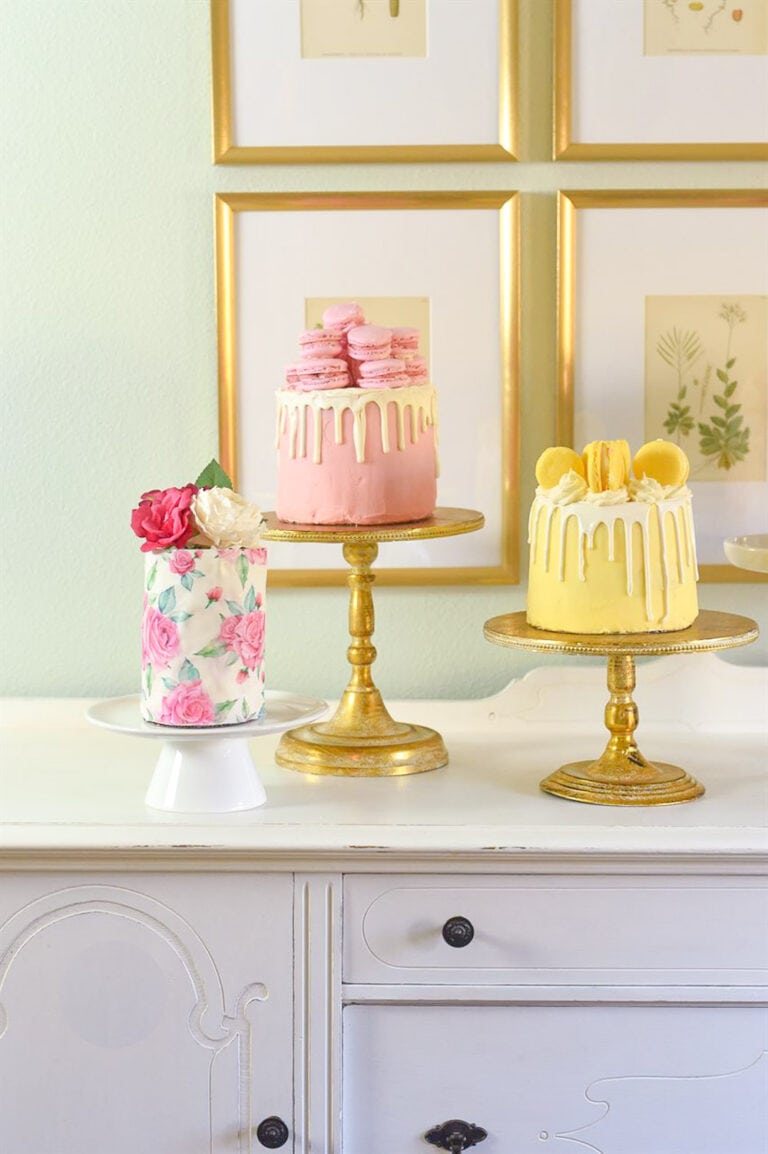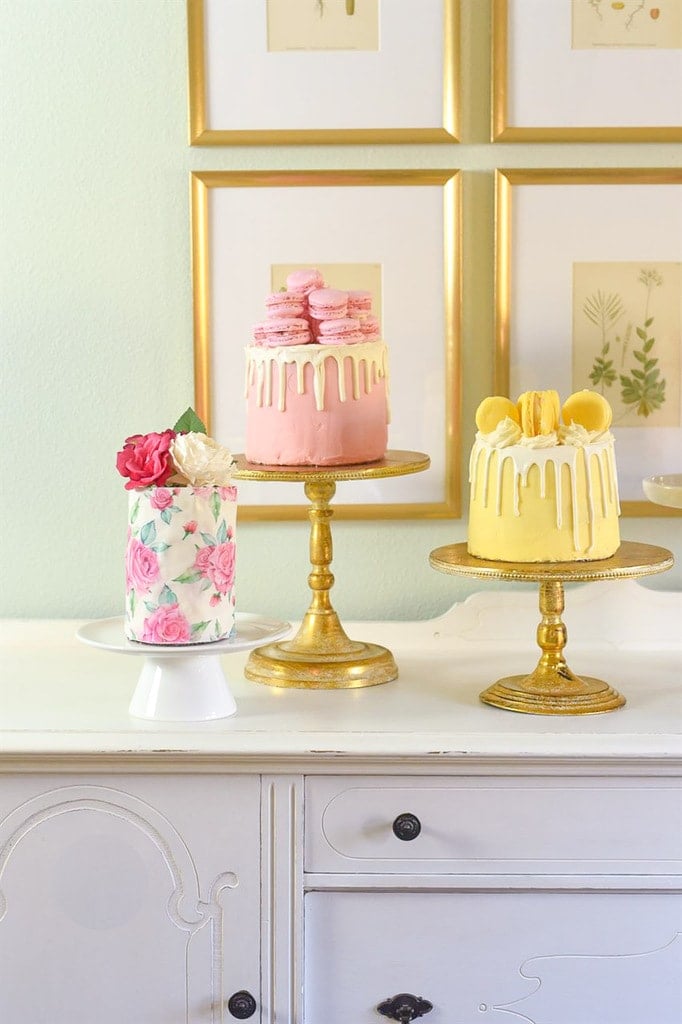 Yesterday, I shared our annual famous couples costume, Marie Antoinette and her executioner. You can find all the details about our costumes and where we found everything here.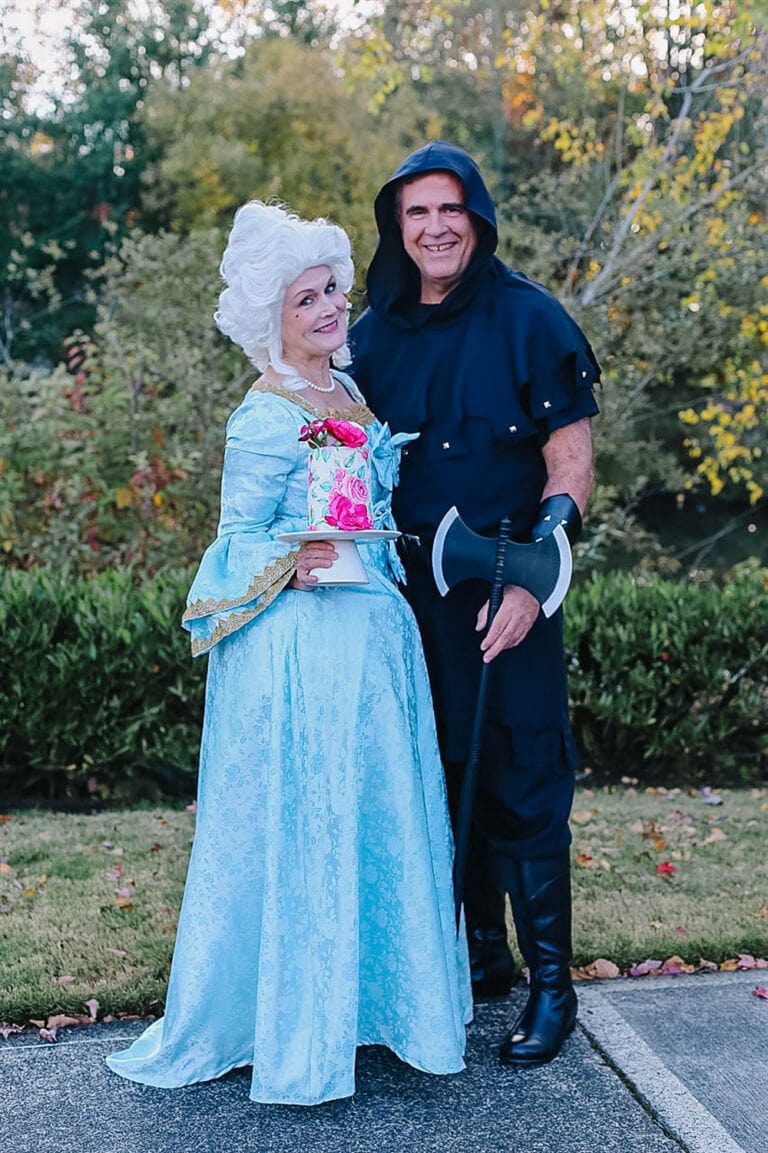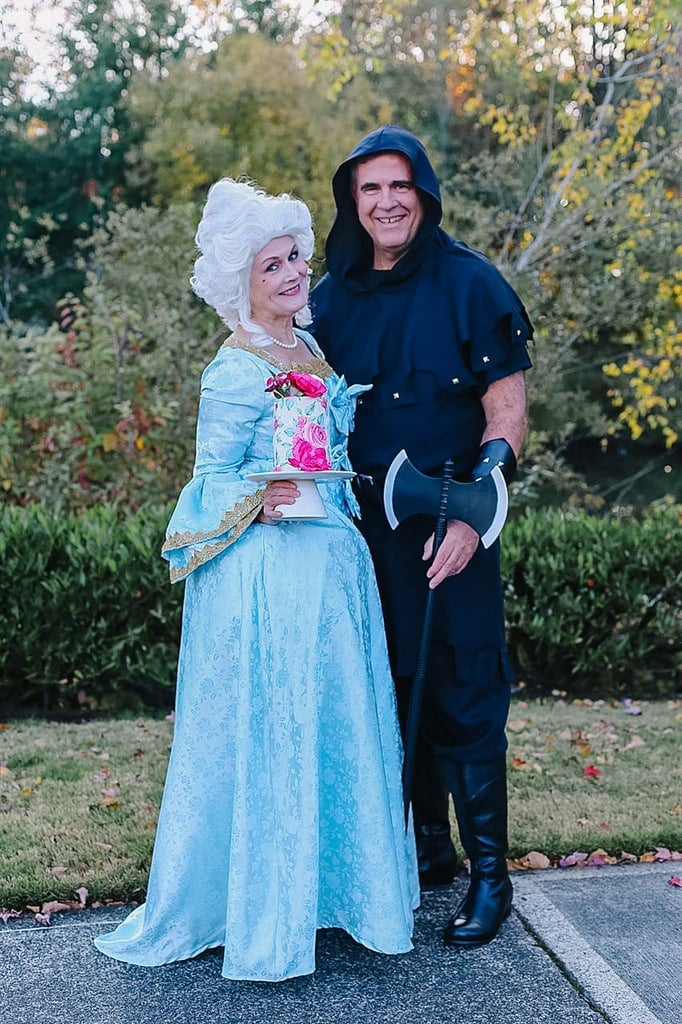 When I decided on the costumes, I knew I had to do something with cake too. How can you dress up like Marie Antoinette and not have cake!? Each year we host a couples Halloween party which is so fun. My friends all play along with our craziness and dress up too. I decided that a Let Them Eat Cake Party was the perfect thing for our dinner party. (see past dinner parties here, 2016, 2017, 2018)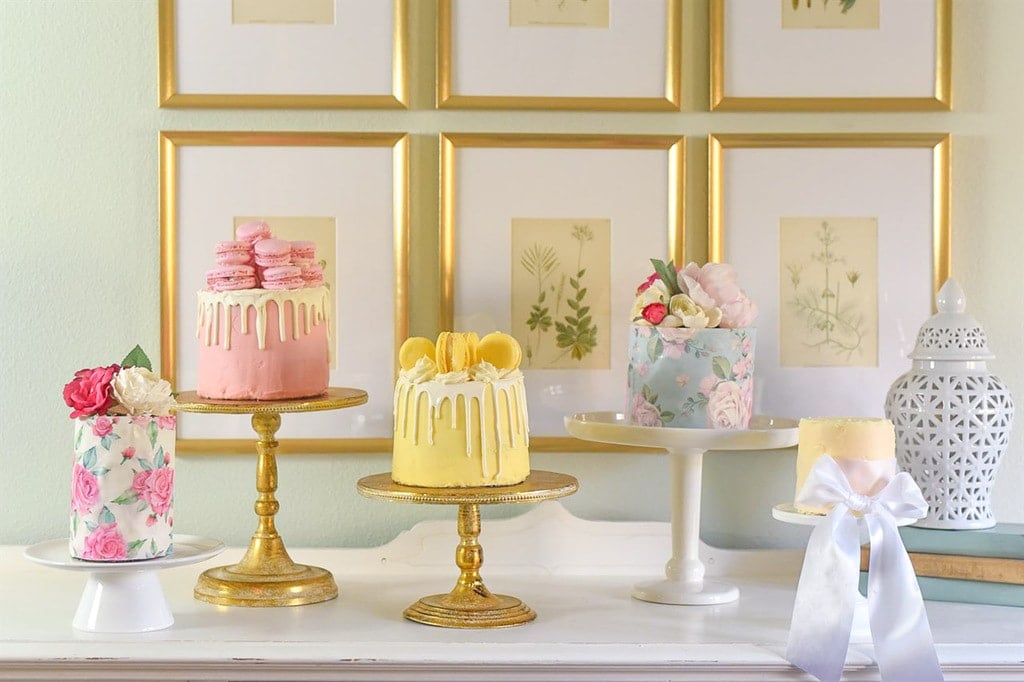 My daughter in law, Ashley, is an amazing cake baker and cake artist and you can check out all her amazing cakes over on her Instagram account, kick ash cakes.  How cute is that name?!  When I told her what I wanted to do she designed the cakes for me.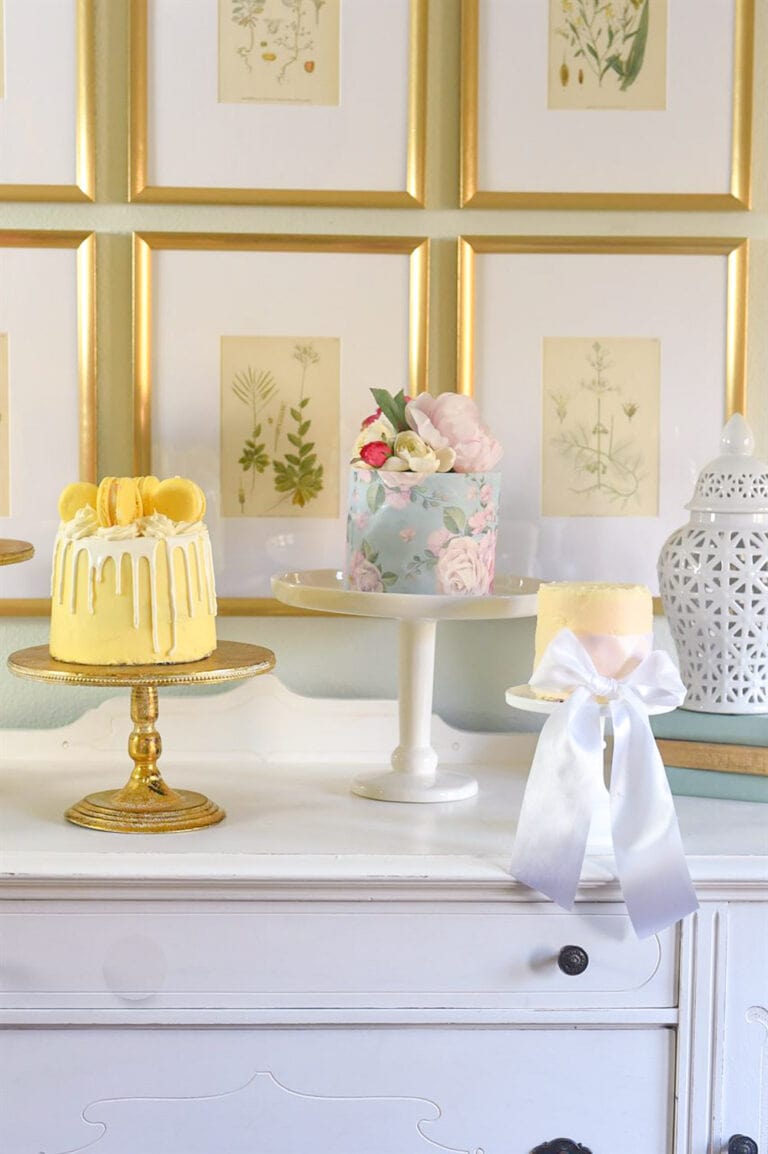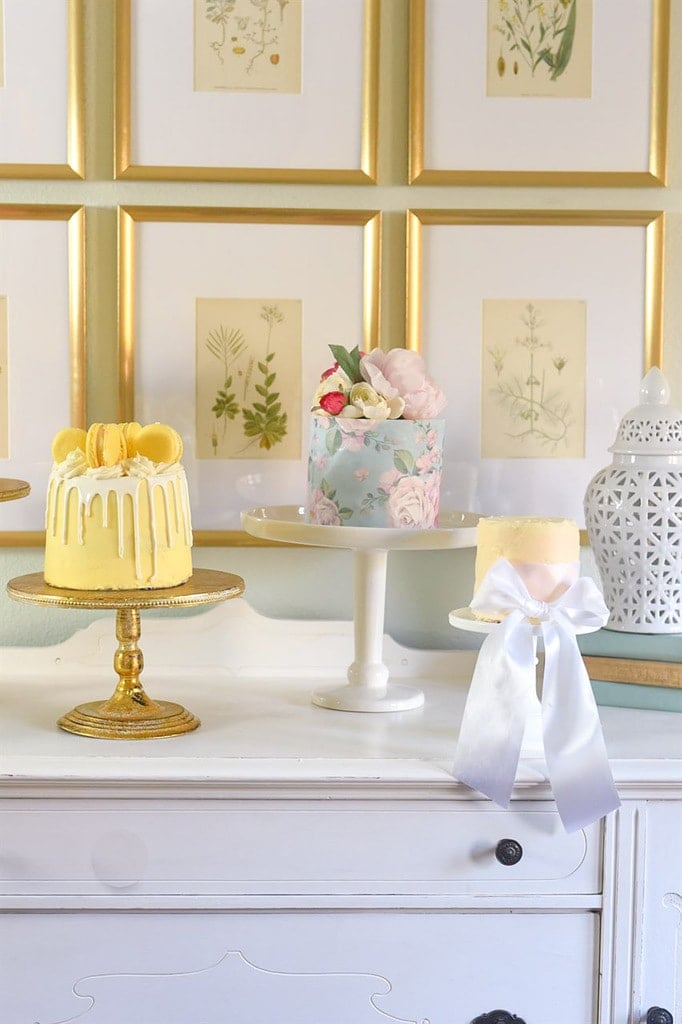 Unfortunately for me, Ashley loves 800 miles away so having her make and decorate the cakes for me wasn't an option. But, the week before our party I was in Utah babysitting for her while she and my son traveled. As a thank you, she baked all the cake rounds I needed and had them in her freezer for me. All I had to do was pack them up and carry them on the plane home with me! That was the sweetest carry on ever. How amazing is that!!!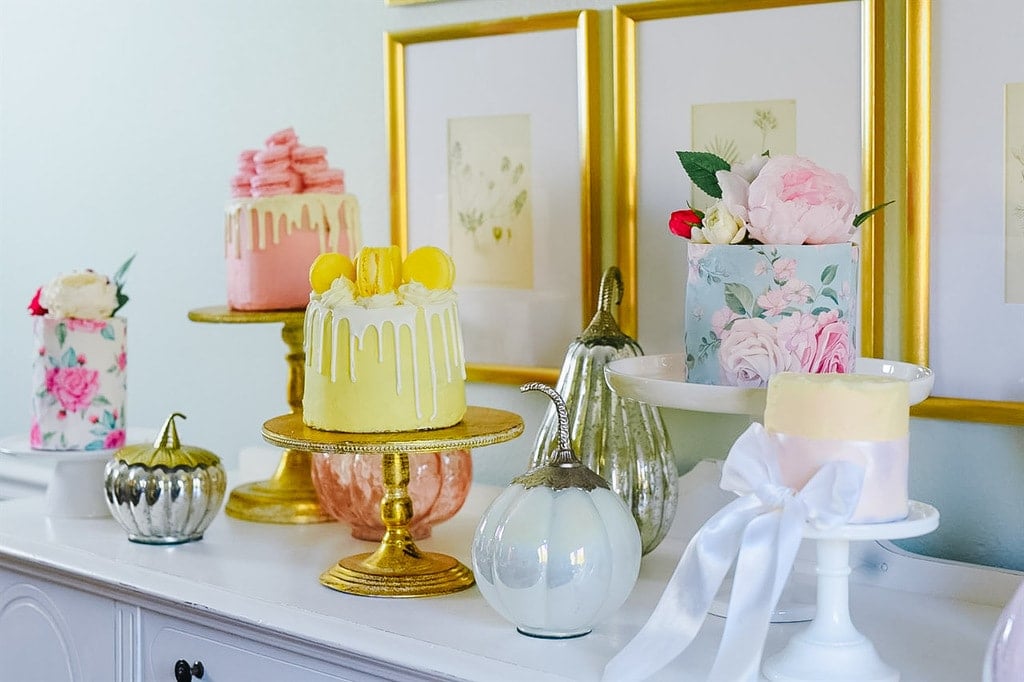 Cake Flavors
We had a lemon cake with lemon curd buttercream frosting. There was a layer of lemon curd in between each layer of the cake. I baked up two batches of macarons to decorate a few of the cakes with. Two of my guests are gluten free and macarons were a great dessert option for them. The lemon cake had lemon macarons on top!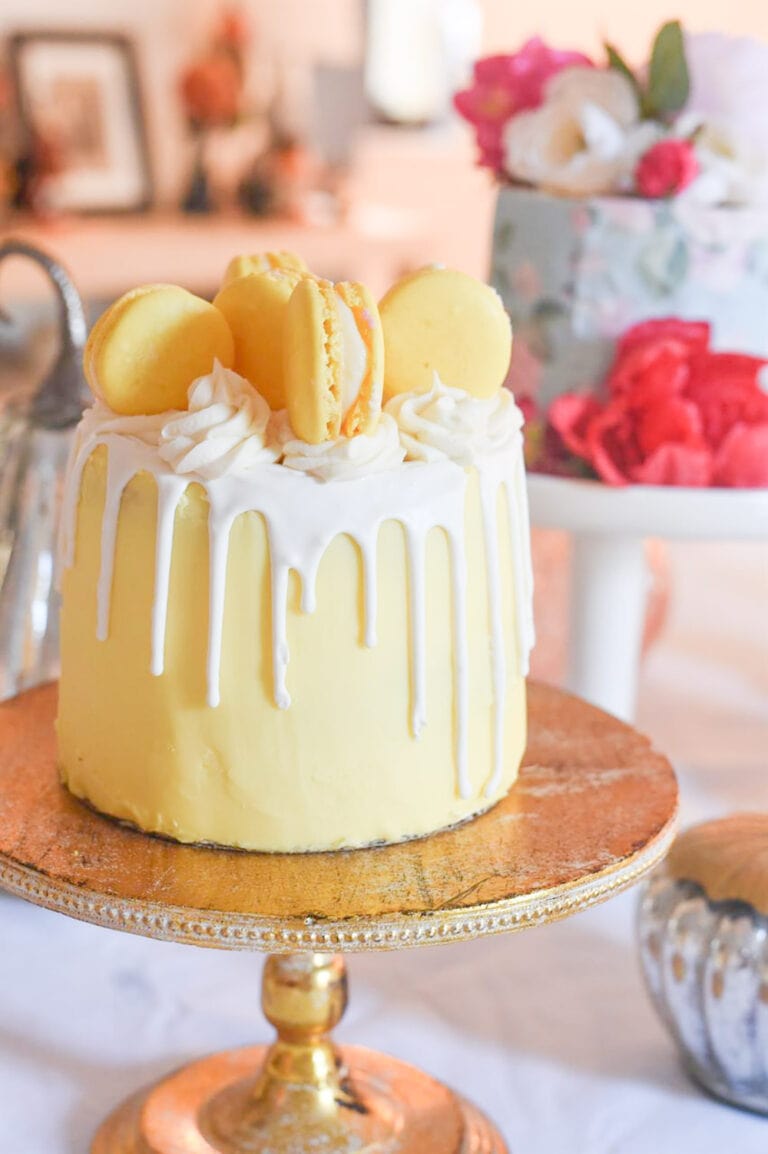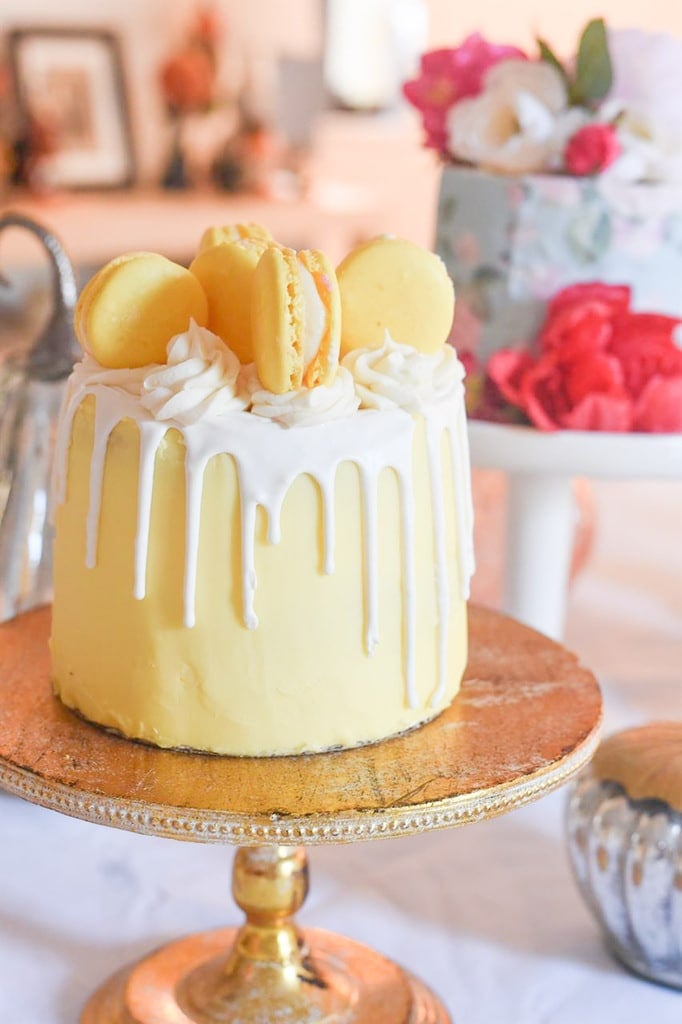 For the dinner party, I used the cakes as the table decorations. People loved it. Not only was the table pretty, but it was delicious too!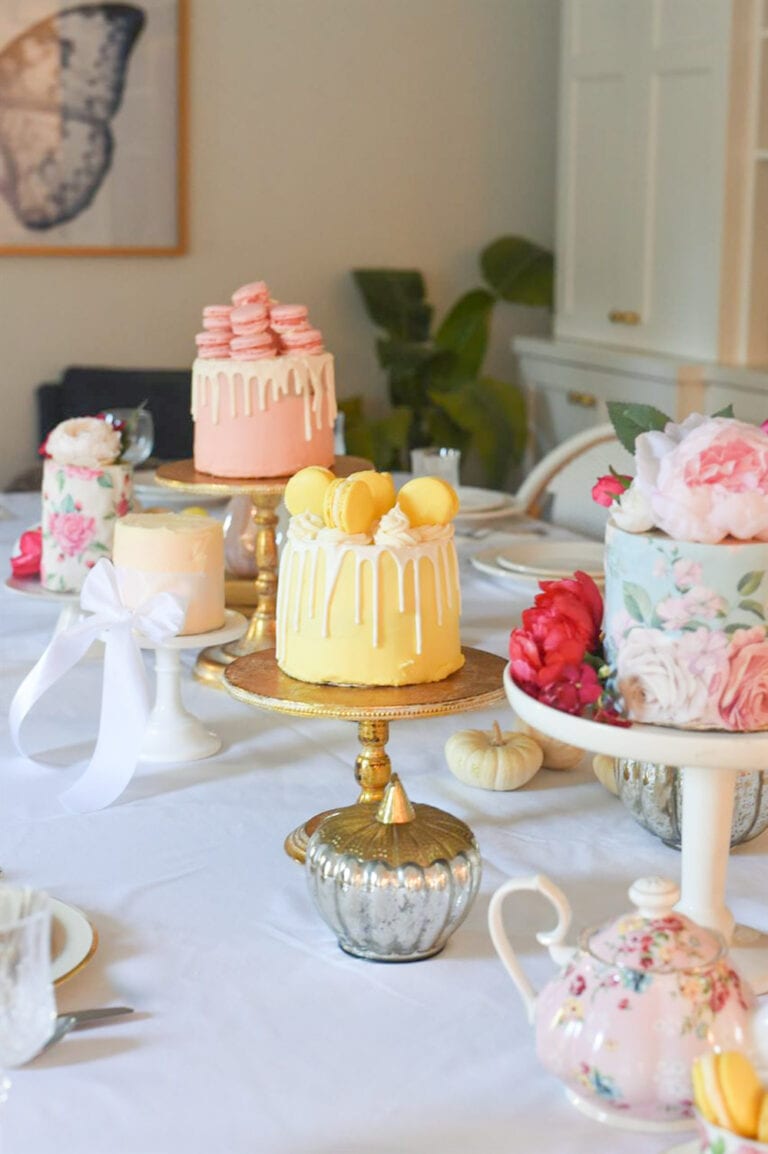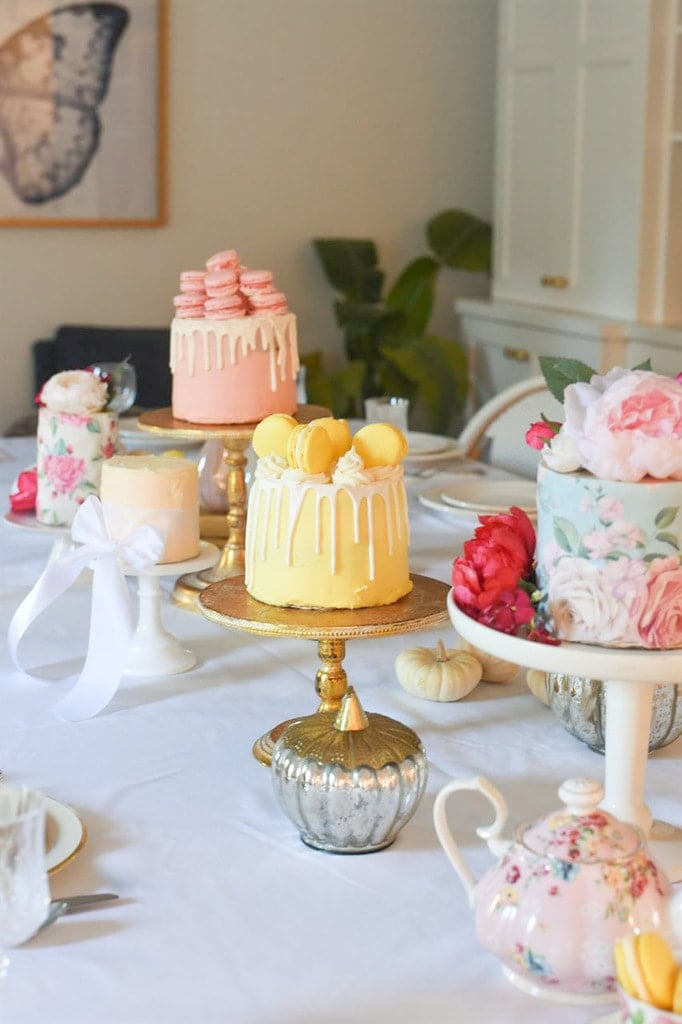 Since it was Halloween, I added some of my mercury glass pumpkin collection to the table! The pink cake was pumpkin with cinnamon buttercream, topped with raspberry macarons.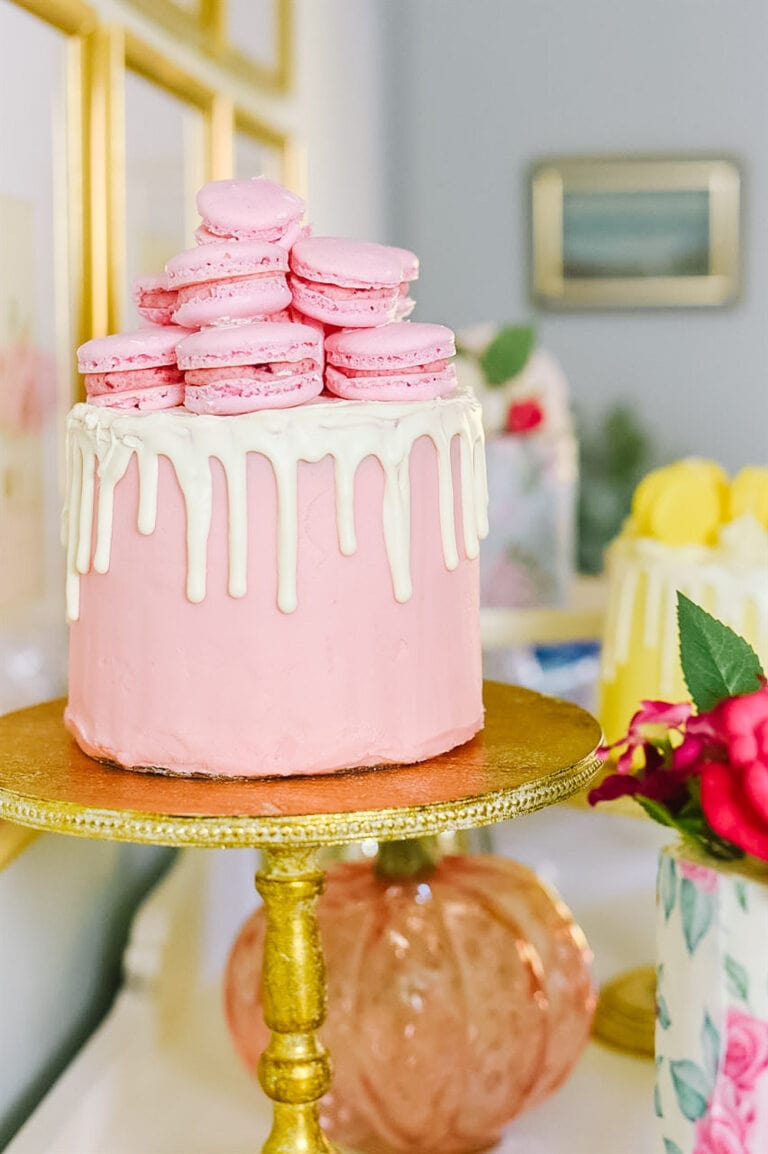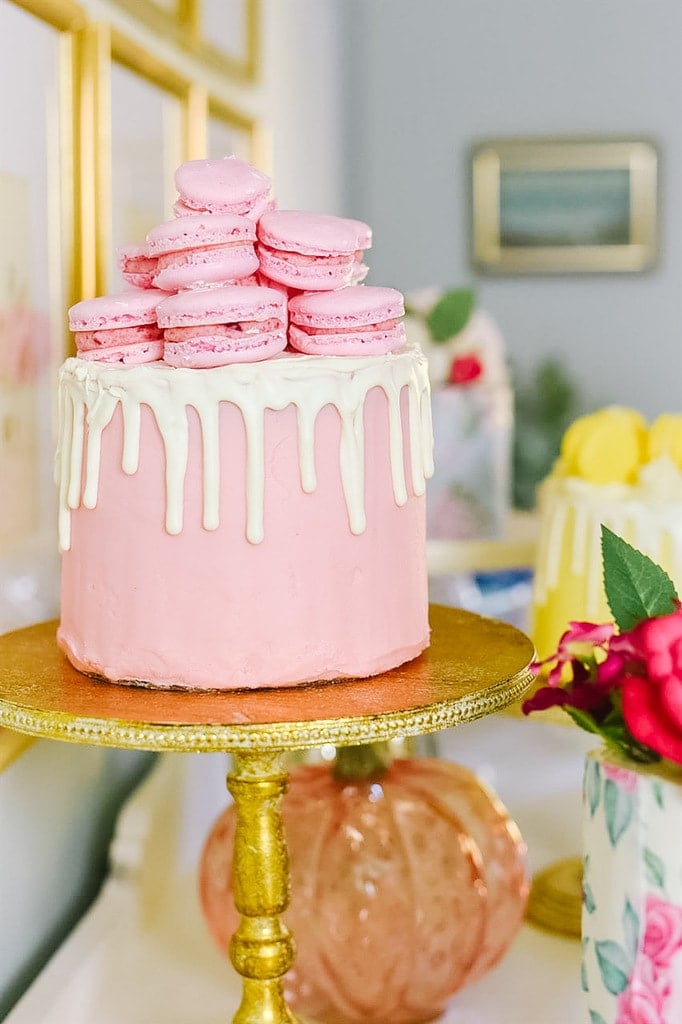 The two floral cakes were wrapped in edible paper that I purchased on etsy. It was easy to apply and so pretty! This floral cake was a white chocolate cake with raspberry filling and white chocolate frosting.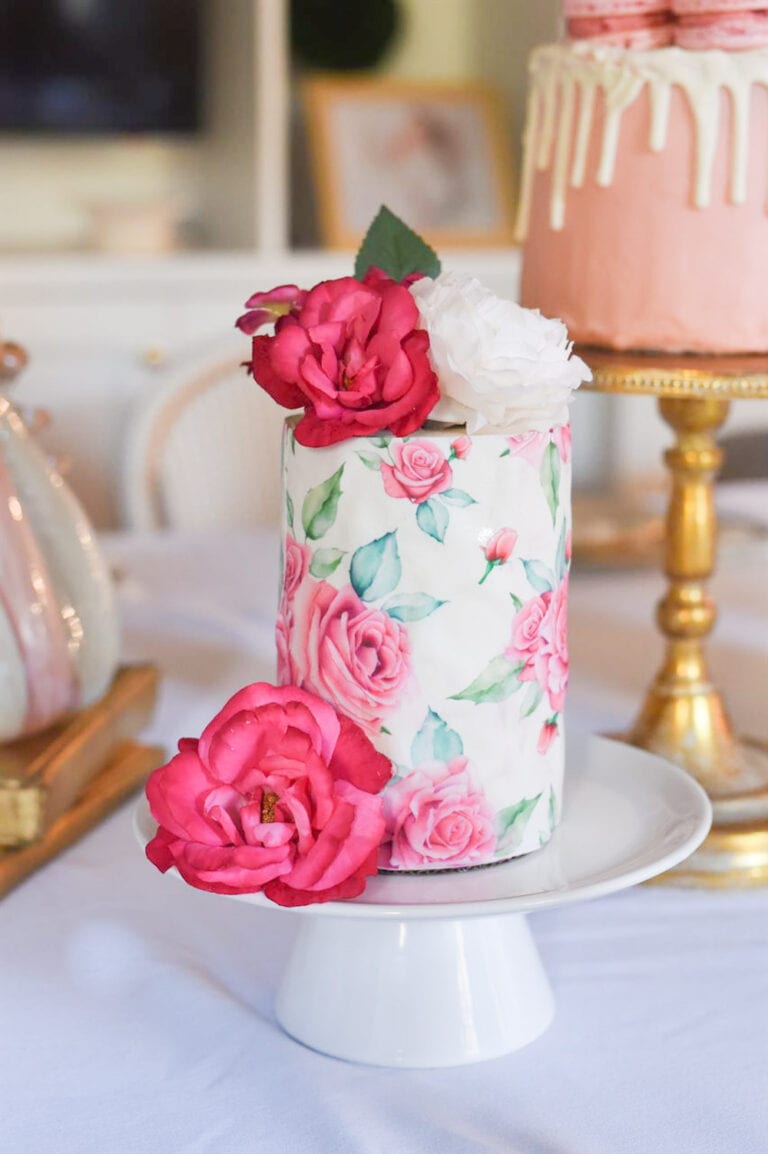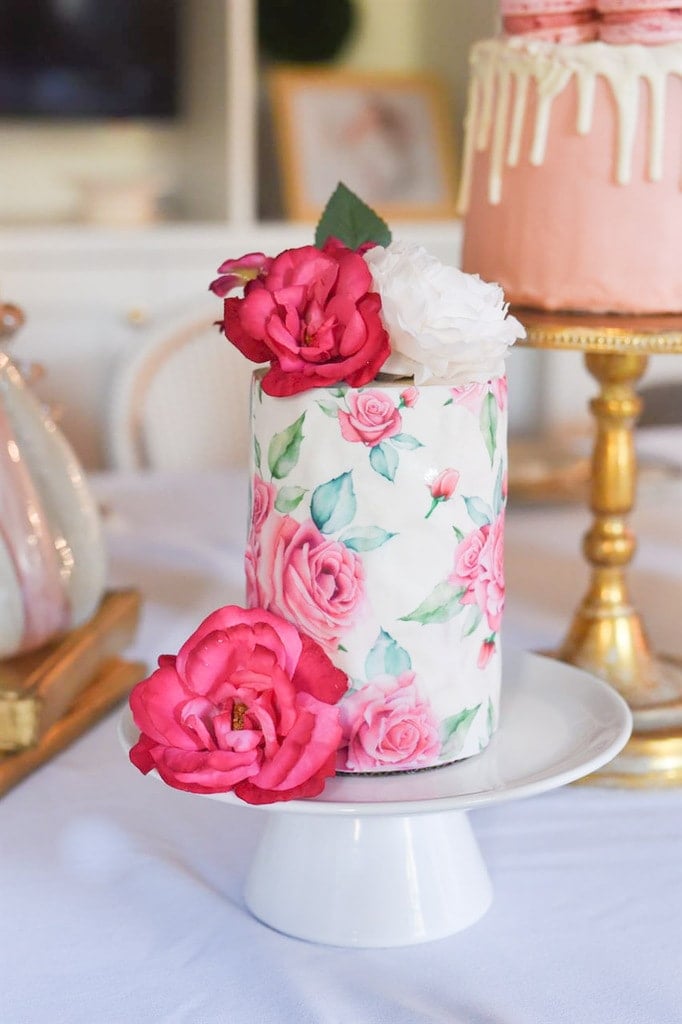 The other floral cake was an Oreo cake, with layer of Oreo cookie and vanilla buttercream.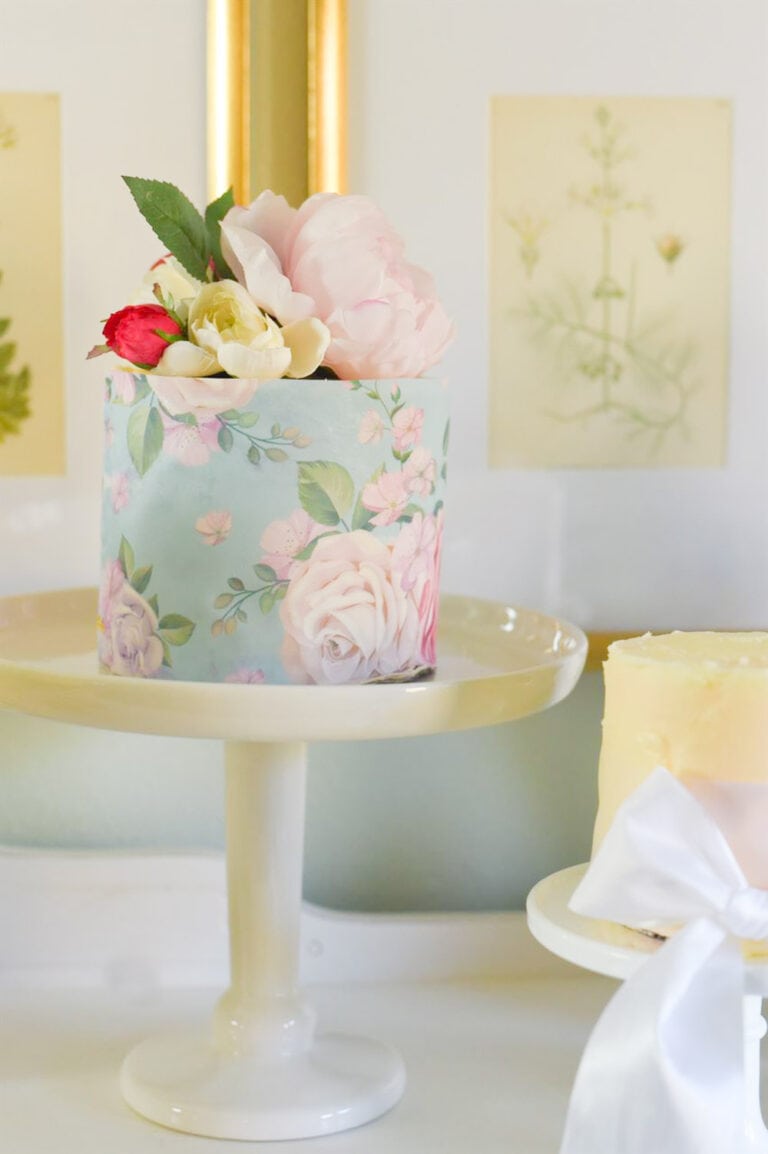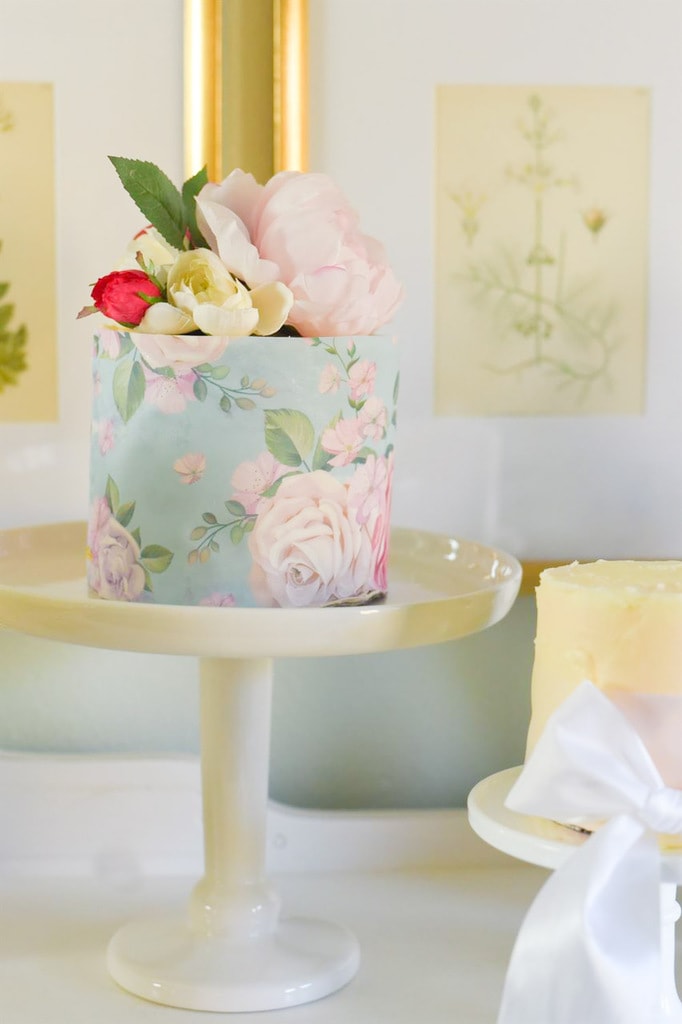 The fifth cake was a fake cake – it was made out of styrofoam and just covered in frosting – a cheater cake!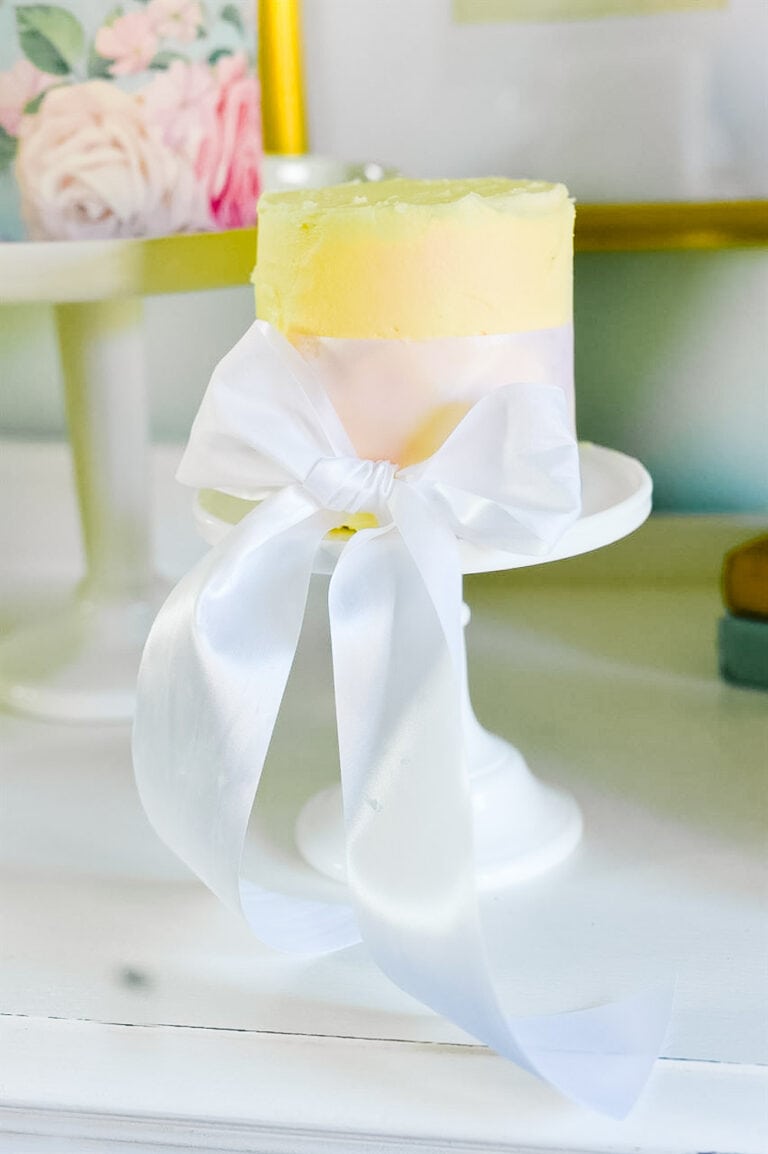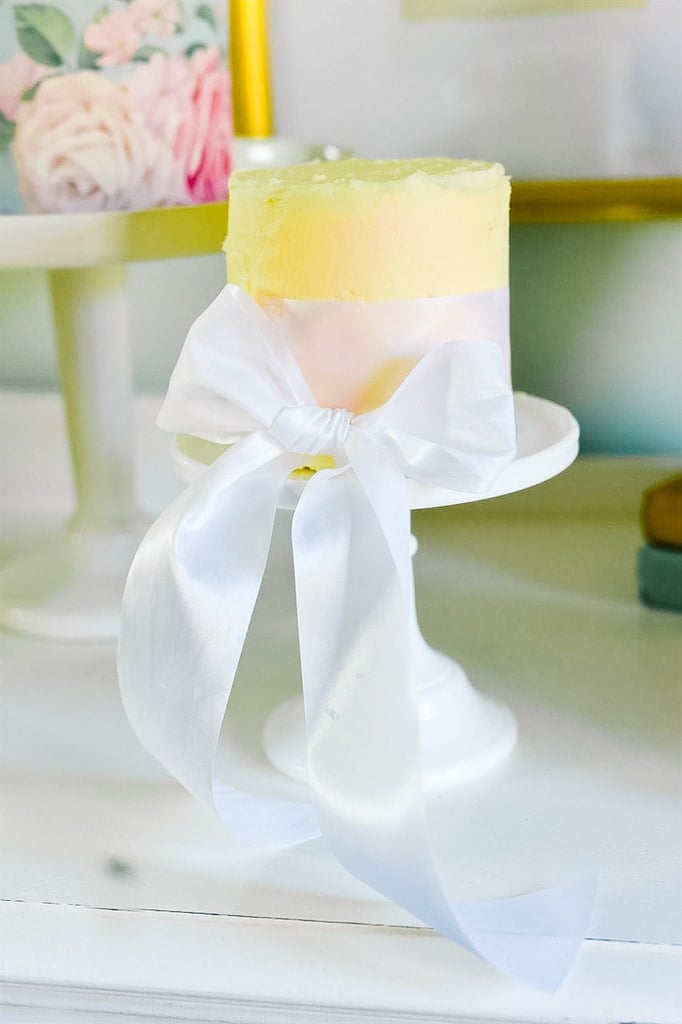 The cakes were a huge hit with my dinner guest and I think everyone had a small slice of each cake!
Let Them Eat Cake!
Your guests will love it. Since I didn't make the cakes, I don't have the cake recipes and my daughter in law doesn't have a website where she shares recipes, only pictures of her cakes on Instagram. Be sure and follow her there for lots of amazing cake inspiration.
Cake Recipes: