Whether you are hosting a big Halloween party or just making some fun Halloween food for your family, you will love these fun and easy Halloween Appetizers.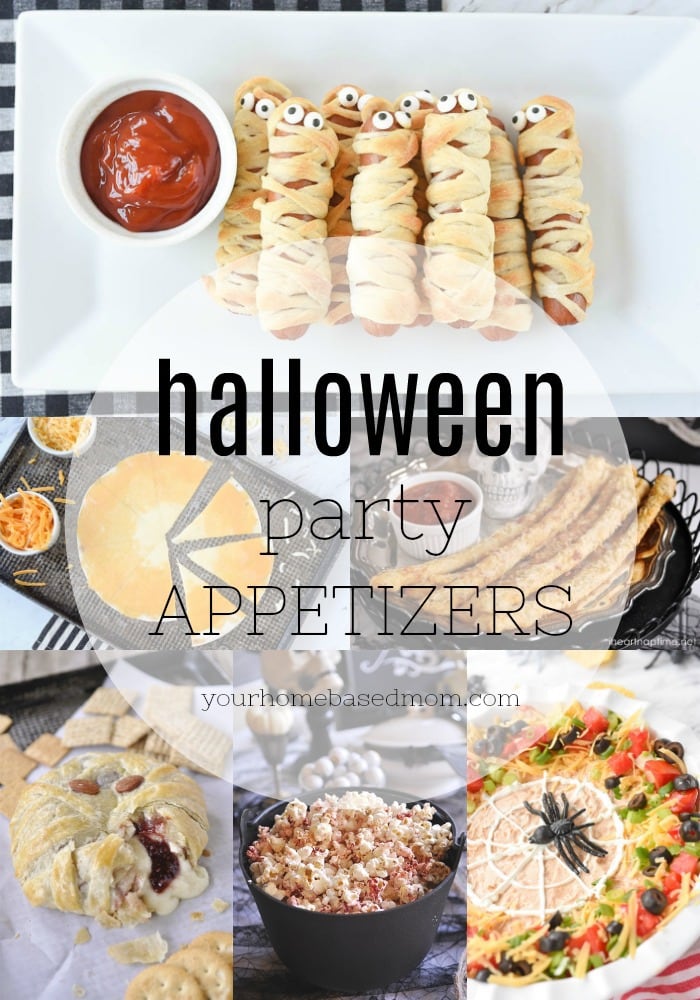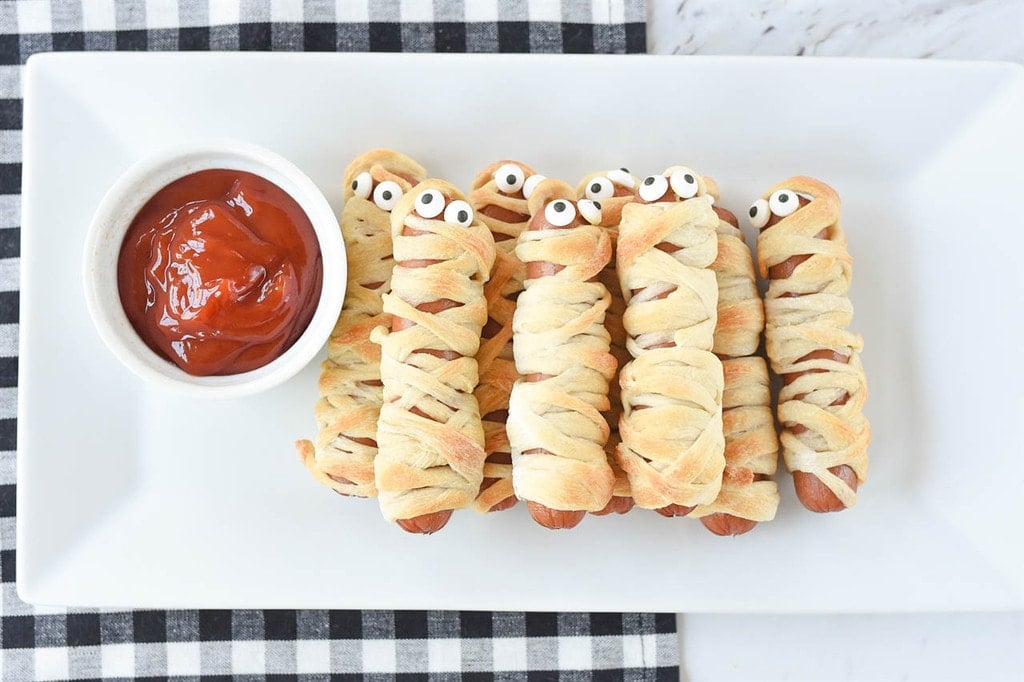 One of the most traditional Halloween meals are Mummy Dogs. We make them every year, and this year I added the edible googley eyes to make them even more fun! But if you aren't a fan of hot dogs, then try these Mummy Meatballs instead.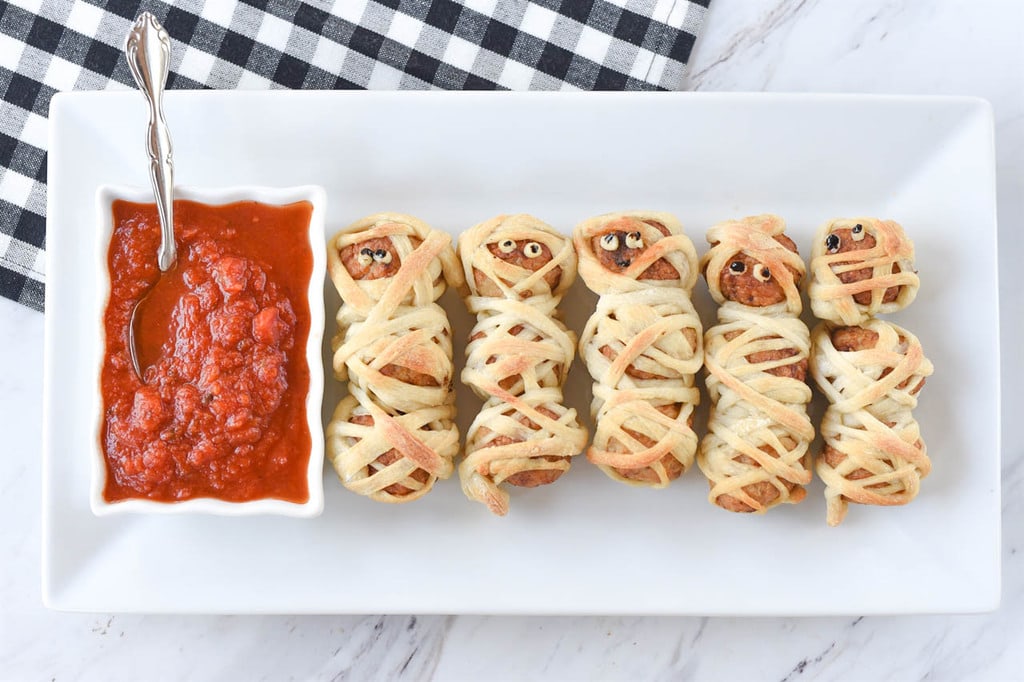 Looking for something fun, festive, and easy enough you can have the kids make it themselves? You will love these candy corn quesadillas. All you need is three varieties of cheeses and large flour tortillas!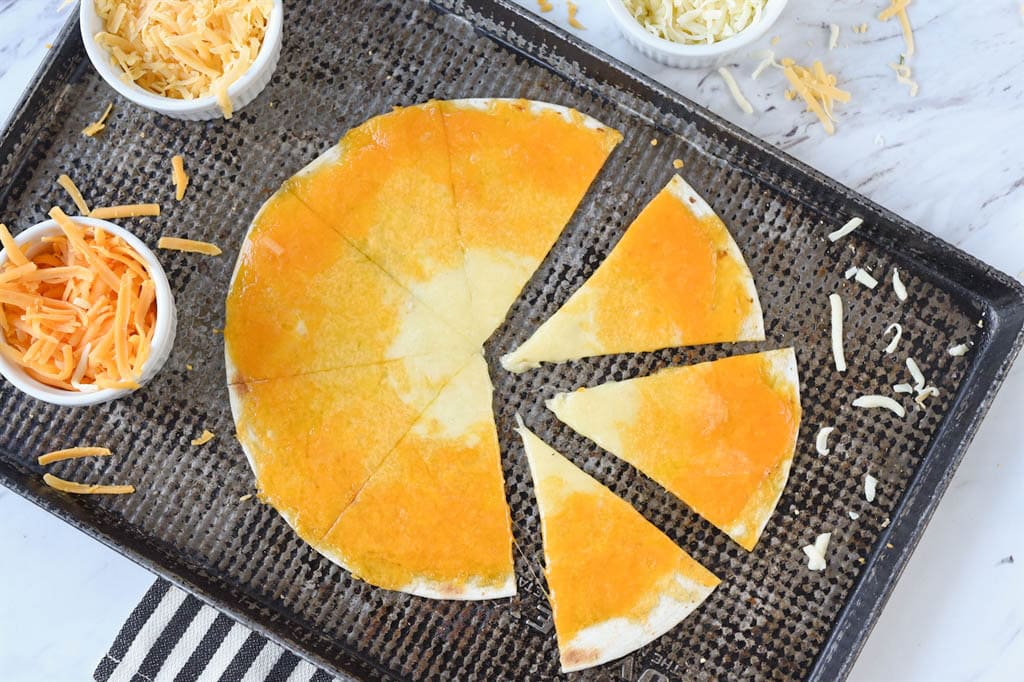 Looking for a Halloween Appetizer that the adults will love? Look no further than Mummy Wrapped Brie.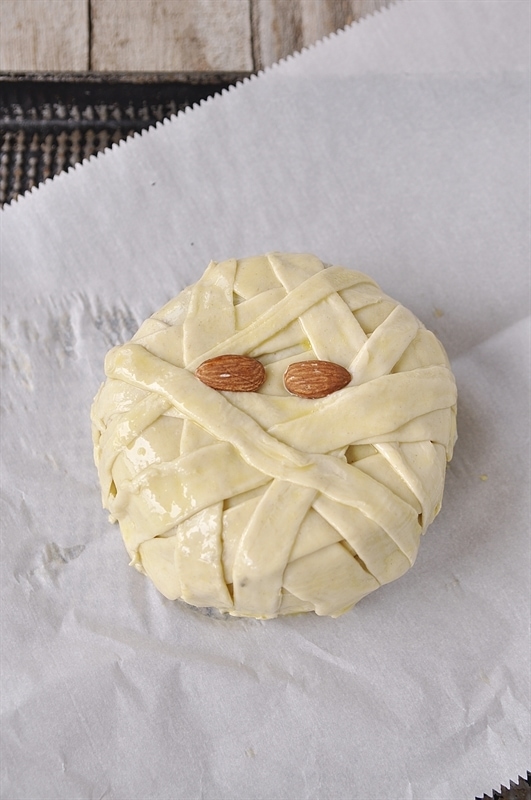 And for even more Halloween fun, add a layer of raspberry jelly for a spooky surprise when you cut into it. Scary and delicious!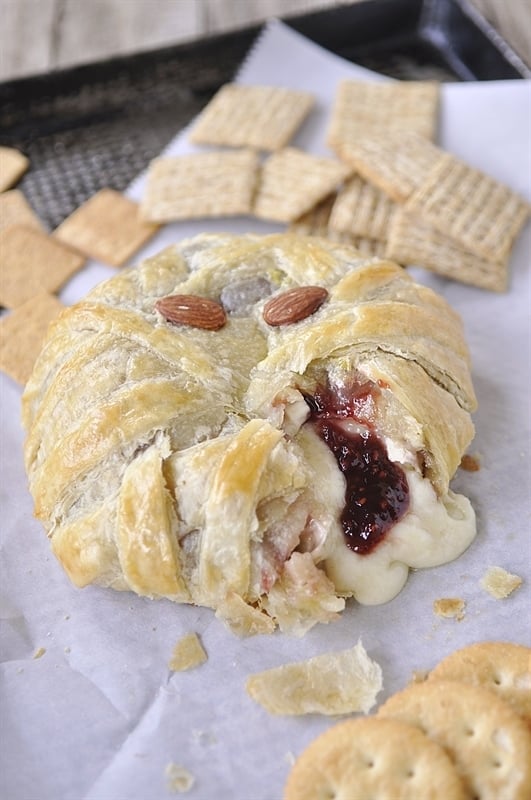 We love a good seven layer dip at our house, and with the help of some sour cream you have a perfectly spooky Spider 7 Layer Dip your Halloween guests will love.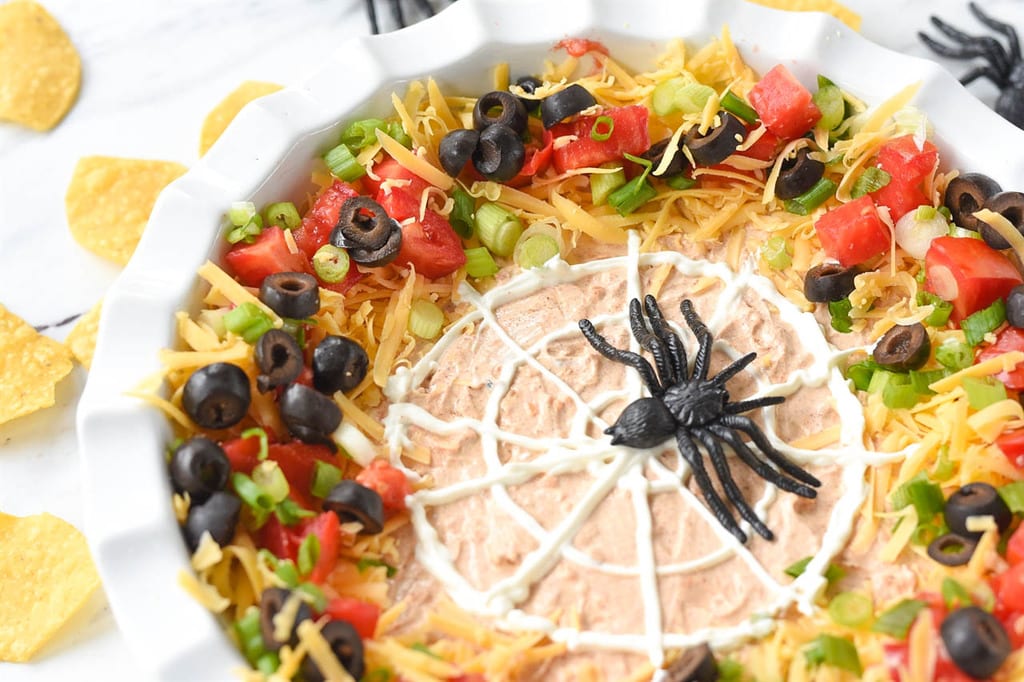 Fun for a party or just a night of scary Halloween movies, bloody Popcorn is quick an easy to make. Pop up your favorite popcorn and add a little red food coloring to the butter before you toss the popcorn in it.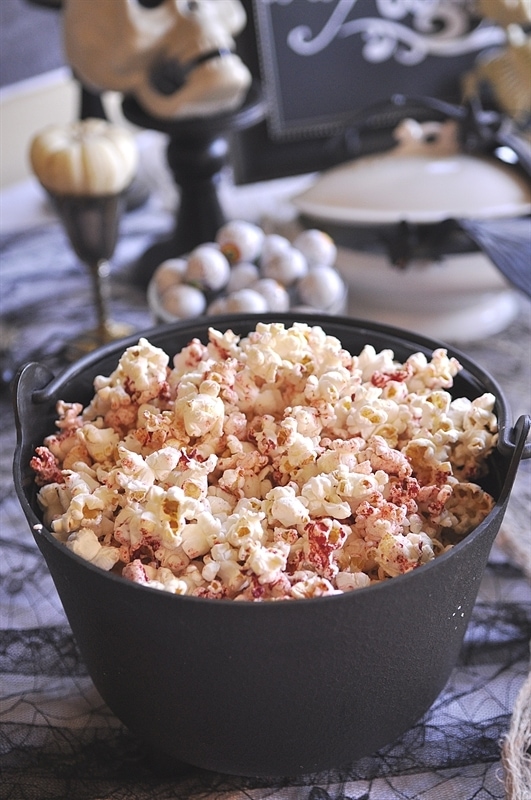 And what Halloween party would be complete without a little witch's brew to drink.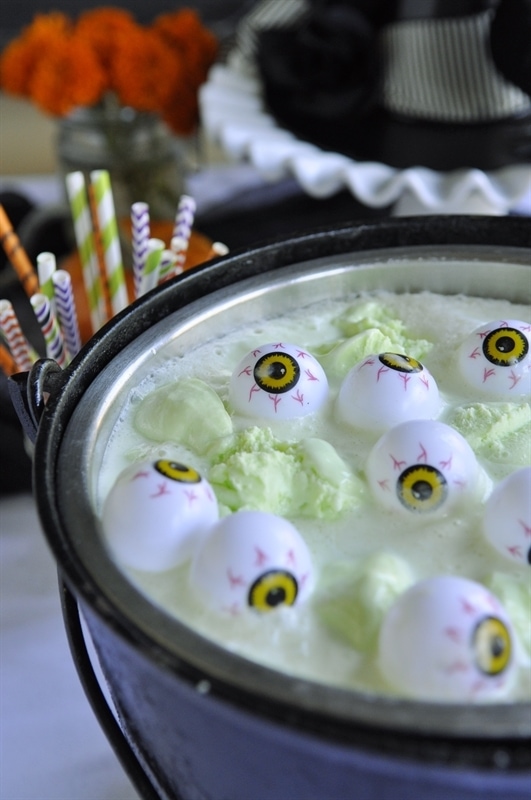 No matter what your Halloween plans, have a little fun with one of these festive Halloween Appetizers!