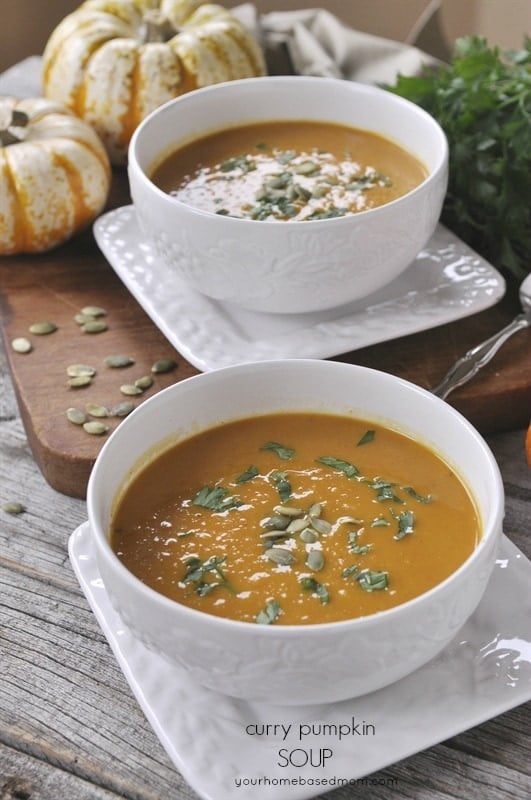 I think I should have named this soup Heavenly Soup instead of Pumpkin Curry Soup.
The first time I ever tried a squash type soup was an evening I will never forget. Jim and I were in Acapulco and were attending an "all white" dinner in a home that sat on a cliff overlooking the ocean. Everyone was dressed in white, the tables and decor were all in white. White lights were everywhere. We truly felt like we had just stepped into heaven. It had the most amazing ethereal feel and look to it. It also had amazing food. The first course that was served was a squash soup and it was delicious. I am almost convinced anything would have tasted amazing in that heaven like situation but the soup was truly delicoius.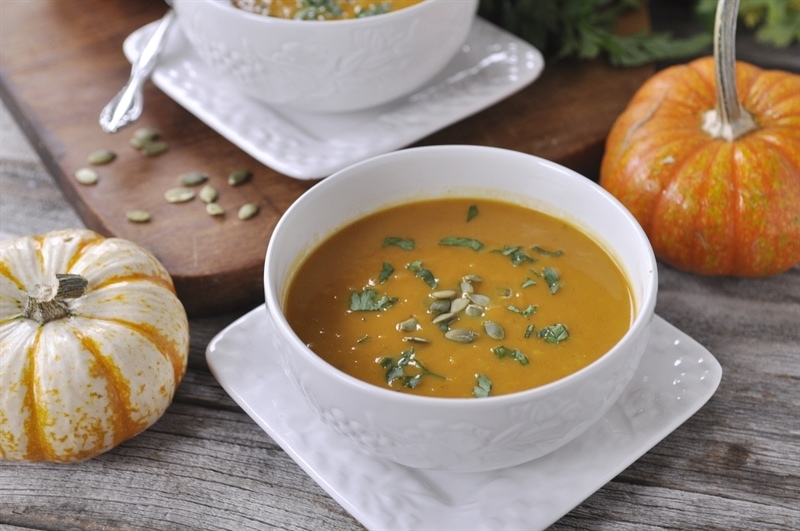 When I served this pumpkin soup to Jim a few nights ago he immediately thought of that night in Acapulco and asked me if I remembered the squash soup we had enjoyed that night. Of course I did and I loved that eating this soup reminded him of that heavenly evening as well without any prompting from me.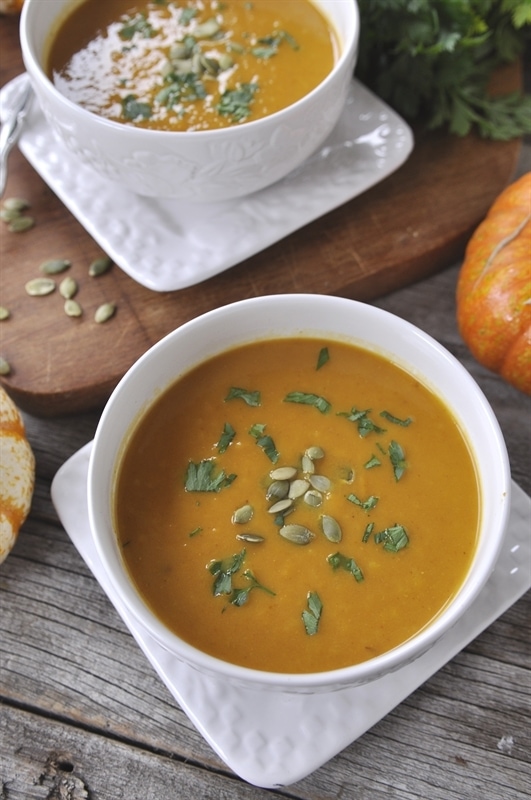 There is some yummy seasoning in this soup that gives it amazing flavor. I used both curry and coriander. Because my husband is dairy free I used coconut milk in the soup which added some additional flavor. If you aren't a fan of coconut you can use 1/2 and 1/2.
The soup comes together quickly and easily and uses canned pumpkin. It is the perfect way to ward off the first chills of fall!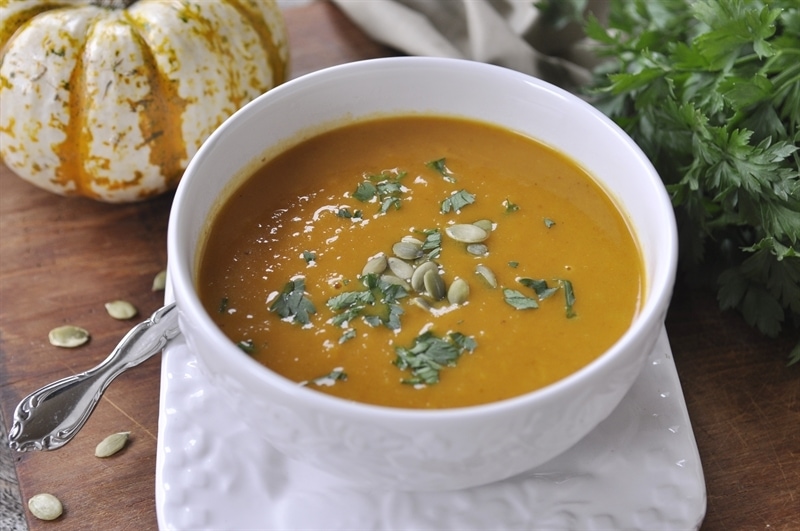 I garnished it with some pepitas (pumpkin seeds) and fresh chopped celery.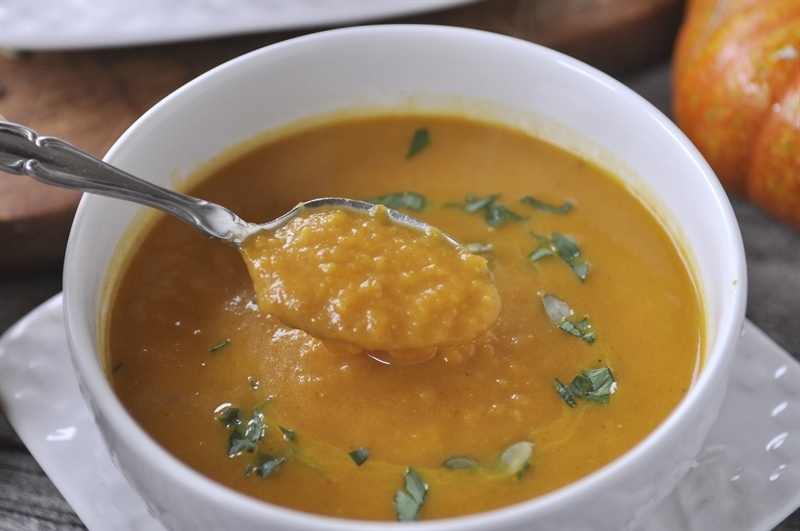 For other yummy fall soups try these:
Pumpkin Curry Soup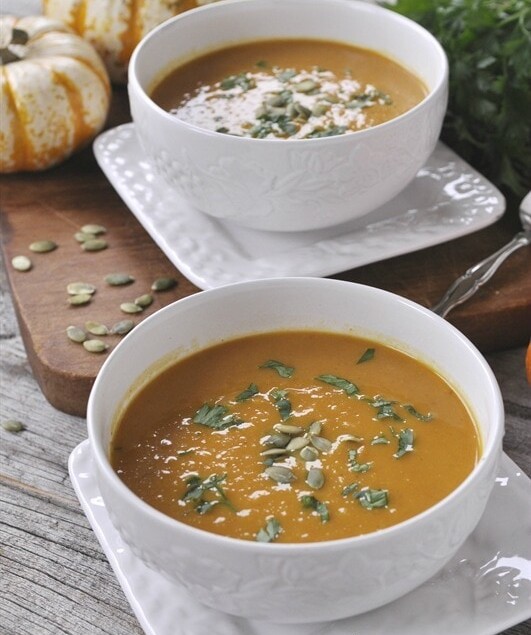 Pumpkin Curry Soup
Ingredients
1 large onion diced
1/4 C butter
1 tsp curry powder
3 C chicken broth
3 C canned pumpkin
1 tsp salt
1 /2 tsp coriander
1/8 tsp red pepper flakes
1 C coconut milk or half and half
pepitas and parsley for garnish
Instructions
In a large pan saute onions in butter until softened.

Add in curry and stir for a few minutes.

Place in blender or food processor and puree until smooth

Return to pan and add chicken broth, pumpkin, salt and milk

Heat through.

Do not bring to a boil or milk will curdle.

Garnish with pepitas and parsley.