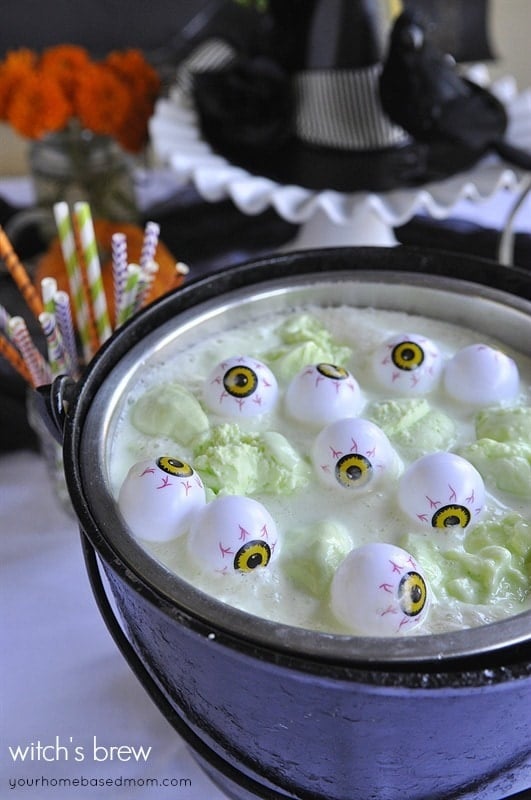 This post contains affiliate links.
It's been Halloween week here on the blog with all these Halloween party posts! Today will be our last post from the halloween party.
Because we didn't have enough sugar at our I Scream You Scream Witch Halloween Party with ice cream and cupcakes I decided we needed a punch too!  I hadn't made a punch in a while.  It use to be at any church event or shower you went to there was always a punch bowl full of some yummy, fruity punch.  Often with some type of ice cream or sherbet floating in it.  Maybe  punch is out of style now?  I think it's time we brought back punch!  When's the last time you had a yummy punch??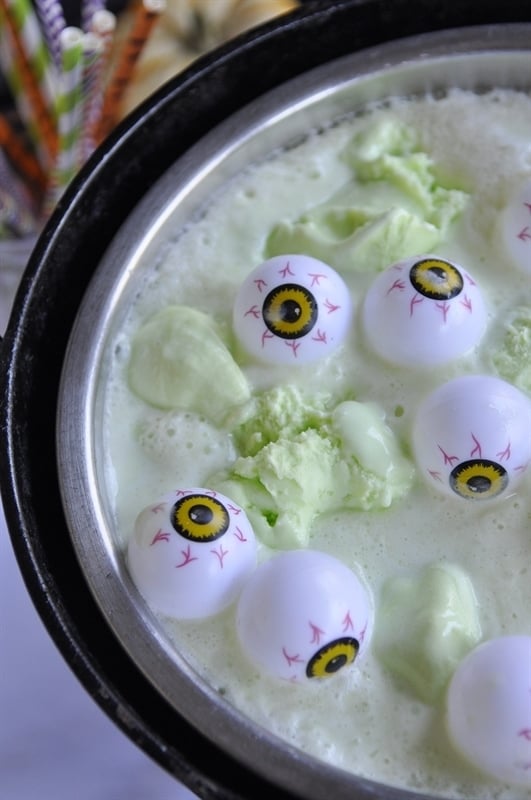 Today's punch recipe is one of those "been around forever recipes" that I have in my collection.  It probably came from some church event or shower I attended in the 70's or 80's.
To serve the punch, I didn't pull out my punch bowl (yes, I actually have two punch bowls)  But instead used my cast iron cauldron I recently picked up at an antique mall.  I was so excited to find it and knew it would be perfect for my witch's brew.  There are holes in the bottom of the pot and it was pretty rusty so I found a metal bowl to fit in the inside of the cauldron.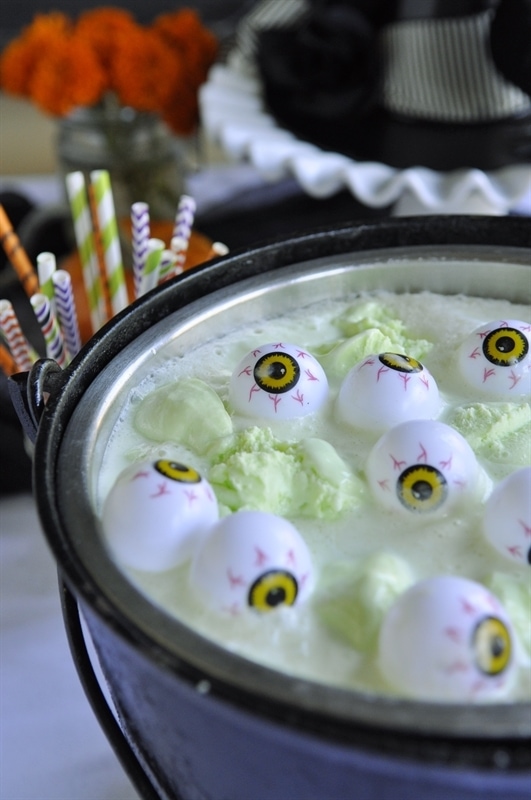 The punch  is a combination of pineapple juice, lime sherbet and gingerale.  I have also used 7 up or Squirt.  Lime sherbet be a little hard to find.  I found it at Safeway but you could also use orange sherbet. But for a witch's brew it has to be green so I went for the lime.  The crowning touch that turns it from just regular old party punch into Witch's Brew is the plastic eyeballs floating in the punch that I picked up at the Dollar Store!  The girls at the party loved it!!    Of course the addition of dry ice to turn it into a bubbling cauldron would be fun too.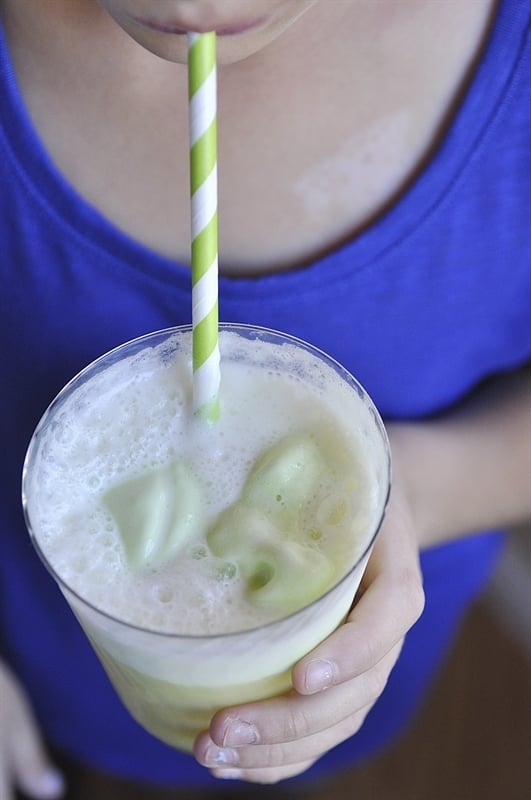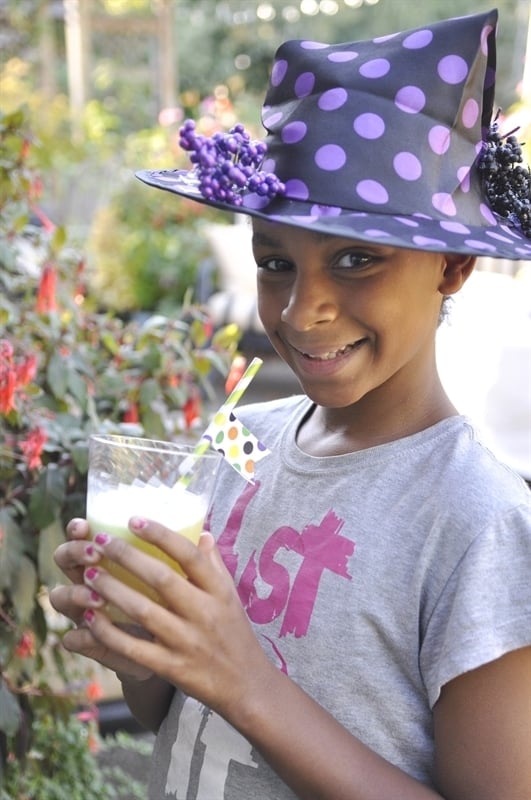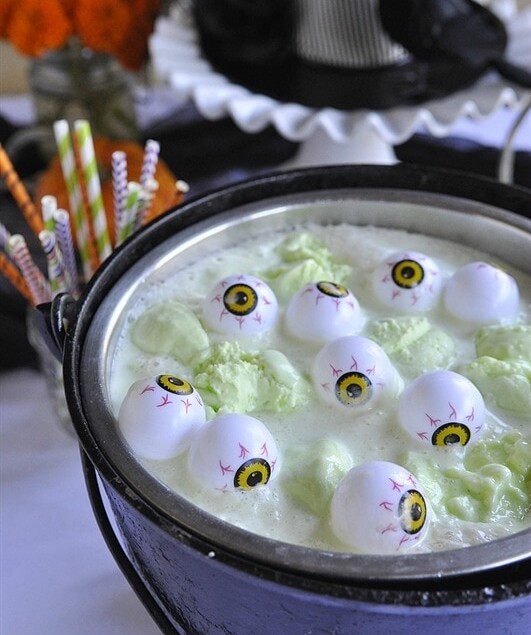 Witch's Brew
Ingredients
1 46 oz. can chilled pineapple juice
2 liters of ginger ale 7 up or Squirt
1/4 C lime juice I used Key Lime Juice in the bottle
1 quart lime sherbet
Instructions
Pour juices into punch bowl.

Add lime shervet

Pour ginger ale over the top

Add dry ice if desired.
For more details on the I Scream You Scream party check out these posts.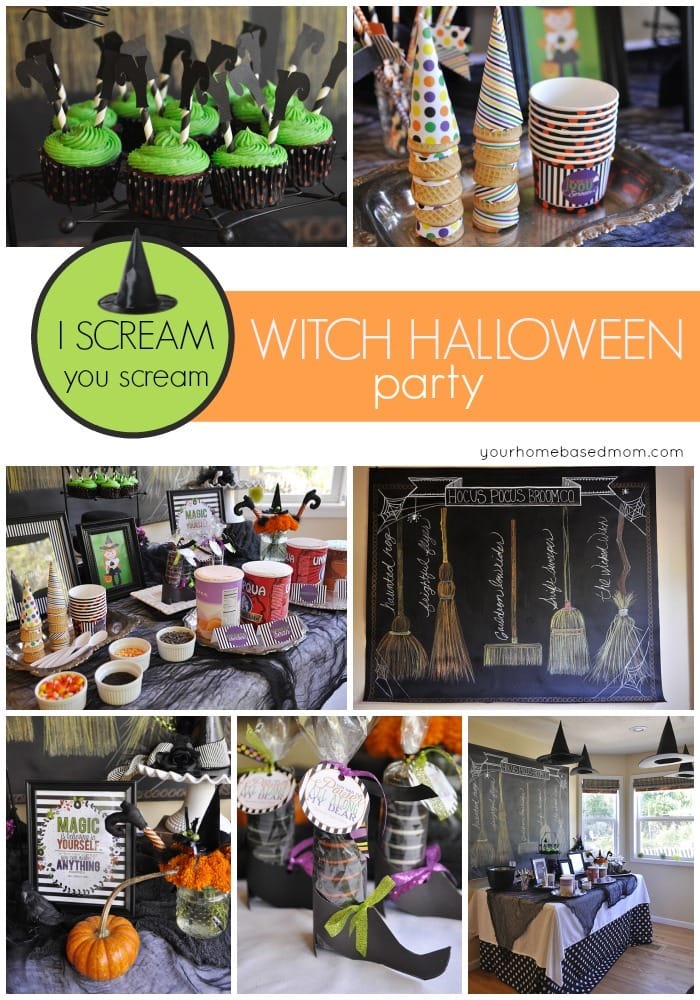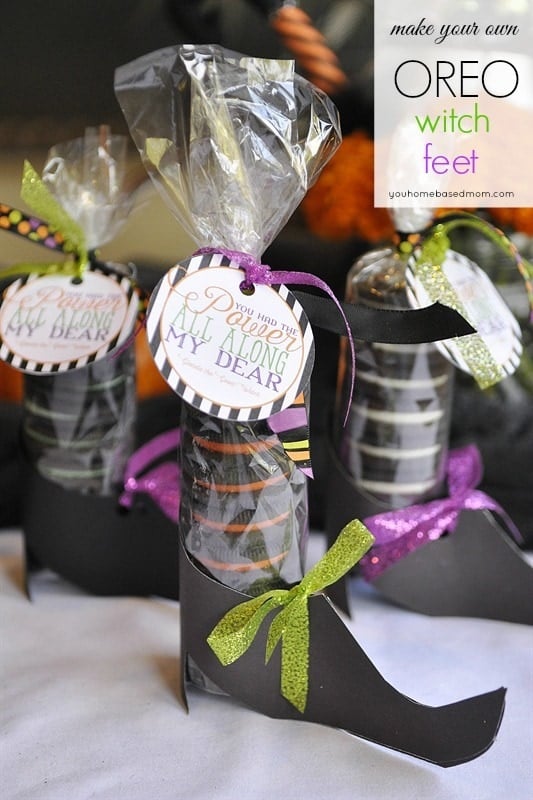 Magic Quote and Printable