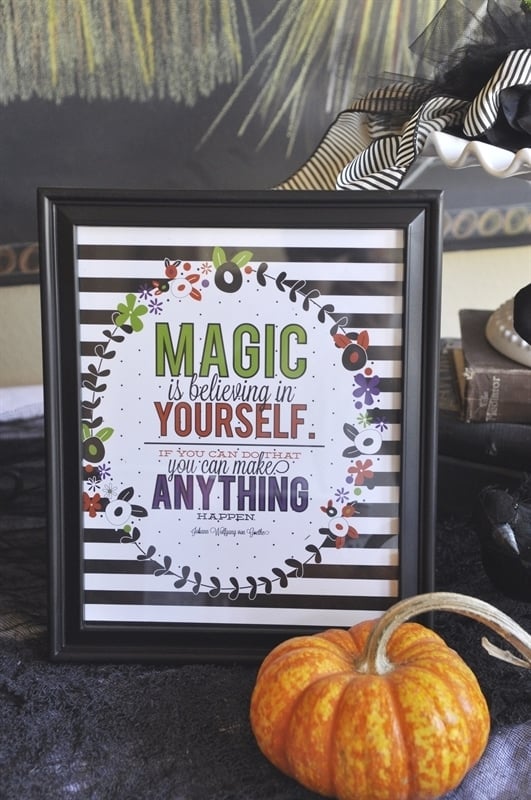 Today I am sharing the darling printable I framed and gave to each of the girls at our I Scream You Scream Witch Halloween Party.
I loved this quote when I found it. It was the perfect message I wanted to share with the girls. I wanted them to know that no matter what the world might tell them, if they will just believe in themselves, they can accomplish whatever they want!
I continued my Wizard of Oz analogy with this quote and talked about the scarecrow, tin man and lion who felt that they lacked the talent or quality that they most wanted. They went searching for it only to to discover, at the end of the movie, when they reached Oz, that they had possessed it all along. The world may tell us we aren't brave, smart or kindhearted but if we will just believe in ourselves and look into our hearts we will discover that we can make anything happen! Magical things happen when you believe in yourself.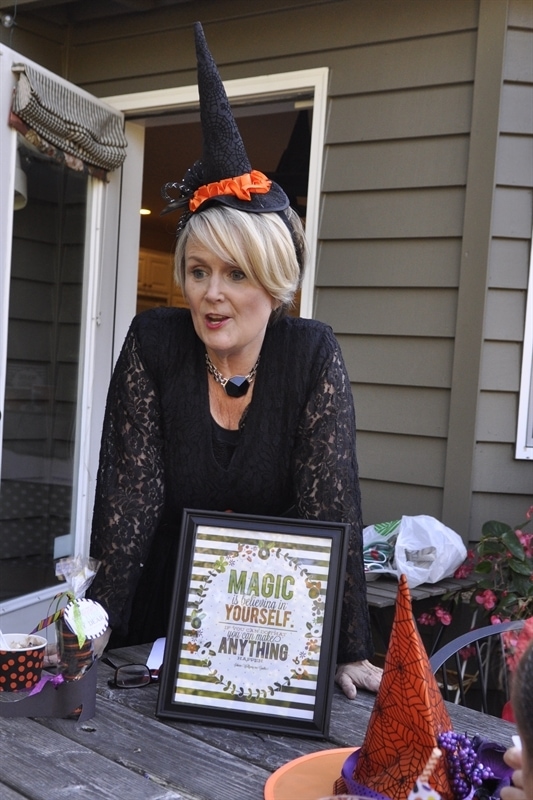 I framed a copy of this for each of the girls and used it for decor on the table.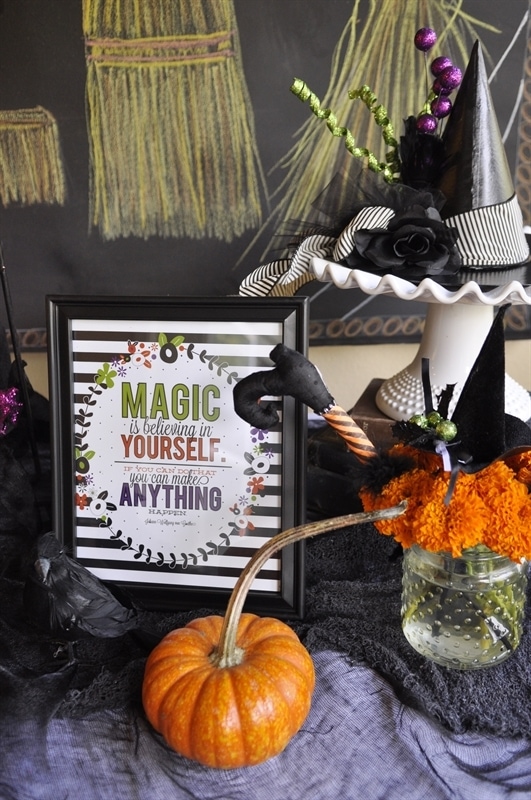 This darling printable was created by Kiki of Kiki & Co. for me and you can download the printable right here!
Magic is believing in yourself printable download here.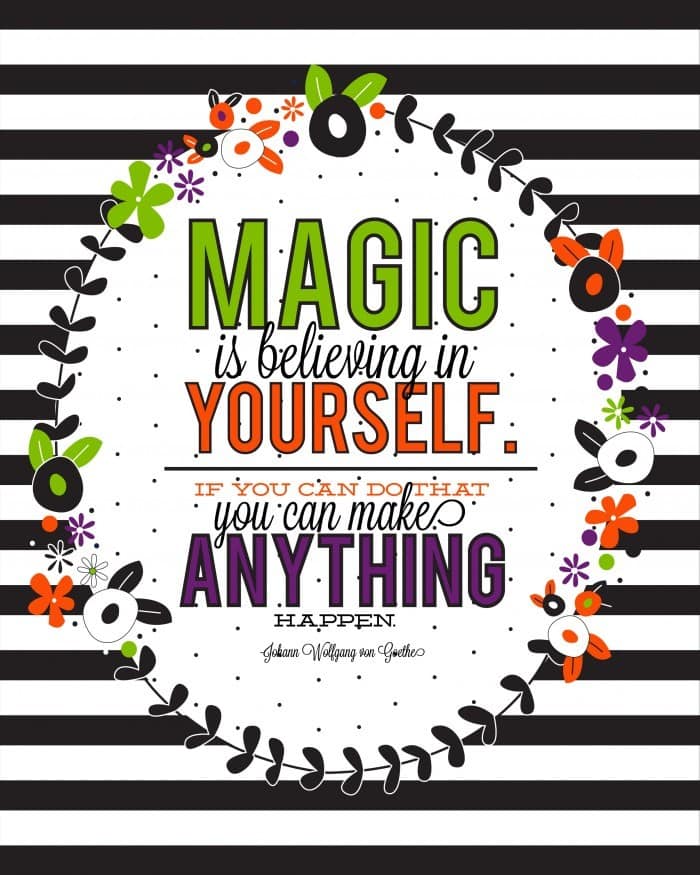 After downloading it you can print it right off your printer but I uploaded it to Costco and had it printed as a 8 x 10 photograph.
For more fun details on the I Scream You Scream Witch Party go here.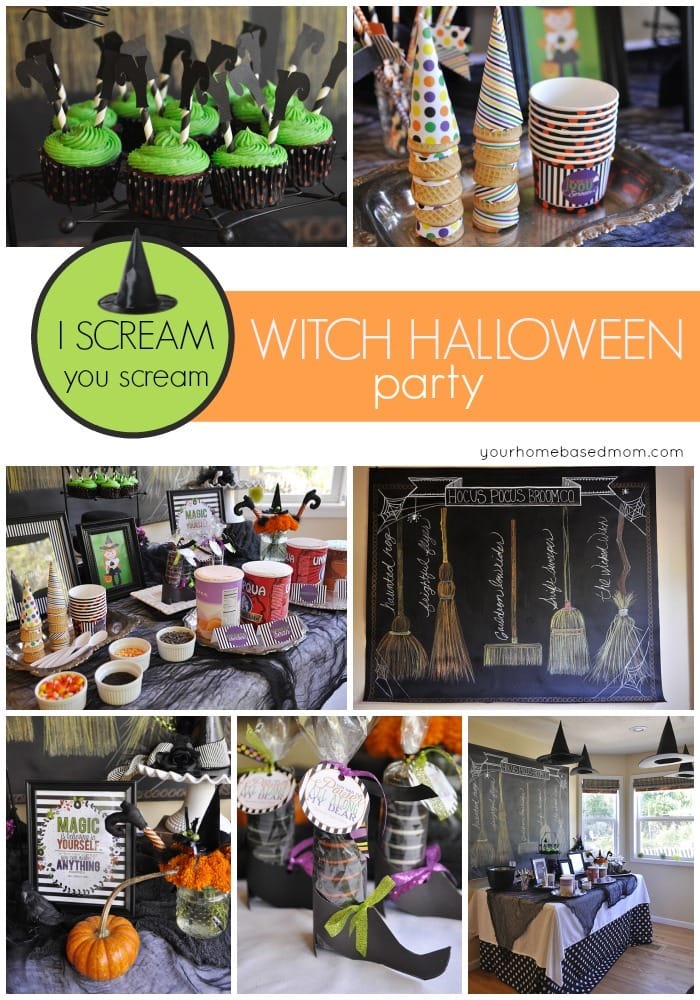 And for another cute handout idea check out this: