Make your life easier with this 4 ingredient crockpot cranberry pork – easy and delicious! The perfect dinner solution.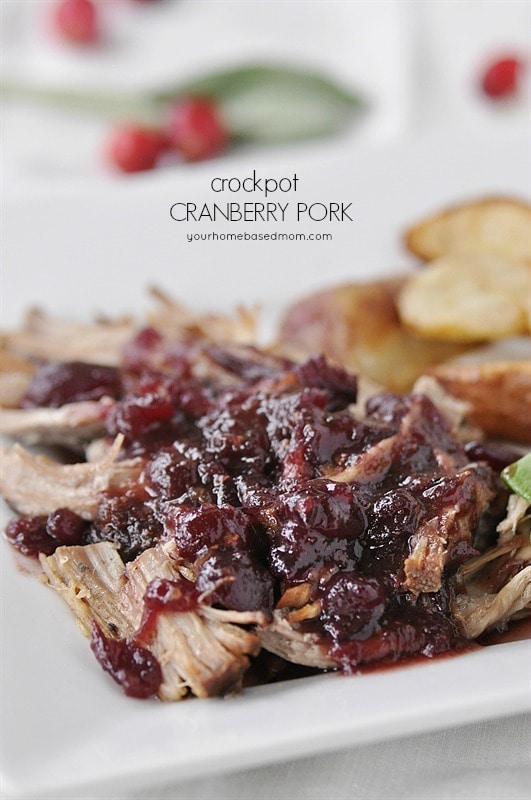 One of my goals for 2016 is more crockpot/slow cooker recipes here on the blog. They are always some of the most popular recipes on my blog and you can check them all out here. One that has been going crazy lately on Pinterest is this Slow Cooker Parmesan Honey Pork Roast. Have you tried it? It's amazing and it's been pinned over 174,000 times!!
Today I've got another good one for you and it's super easy too. Last month I put together a punch of crockpot freezer meals for my parents. They've been having some health issues and to try to make their life easier and make sure they ate right I put some meals together for their freezer. All my mom had to do was pull it out of the freezer and put it into the crockpot. One of the ones they loved was today's recipe for Cranberry Pork.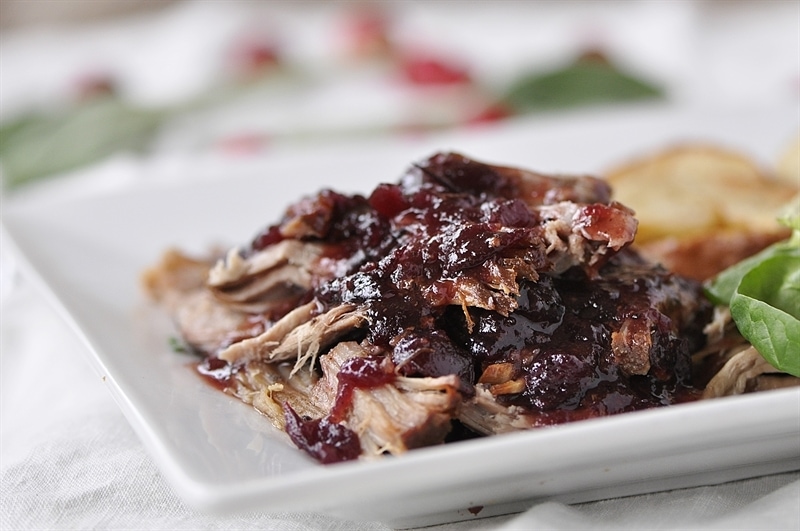 It is so easy to make. Not just because it cooks in the crockpot but there are only 4 ingredients. All you need is a pork shoulder or a pork butt, also called a Boston Butt, 2 cans of whole berry cranberry sauce, honey and some dried minced onion. That's it.
It all goes into the crockpot except for one of the cans of cranberry sauce. Save one of them to top the pork with after it is cooked.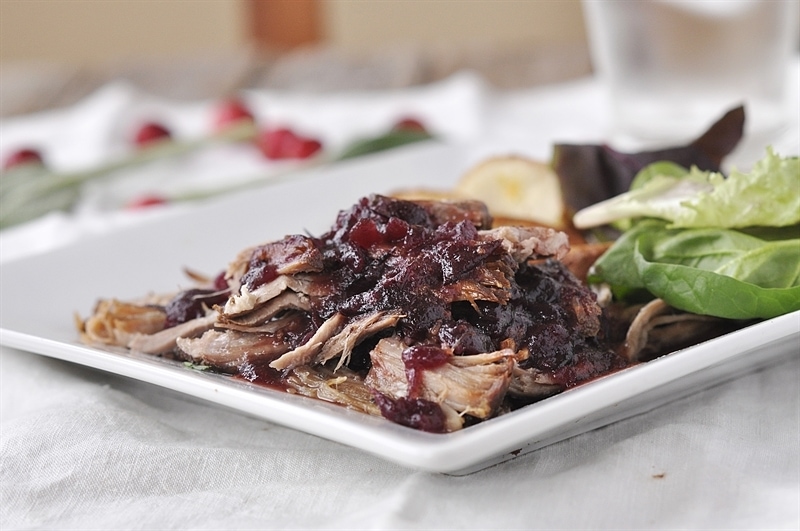 Cook it for 6-8 hours on low and you've got a delicious dinner. When the meat is nice and tender and shreds easily with a fork it is done. I then added some of the liquid that is left in the crockpot into the other can of cranberry sauce until it was a nice consistency to top the roast with. About 1/4 cup or so.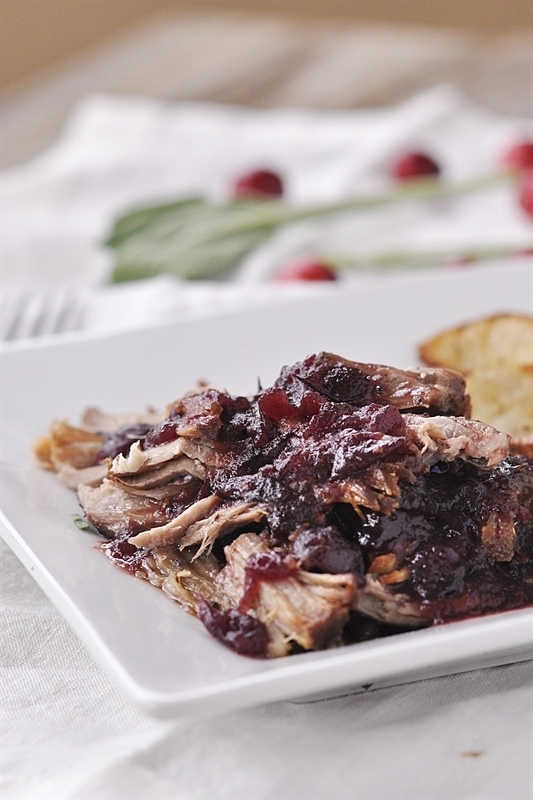 I served with some roasted potatoes and a green salad. Dinner is served!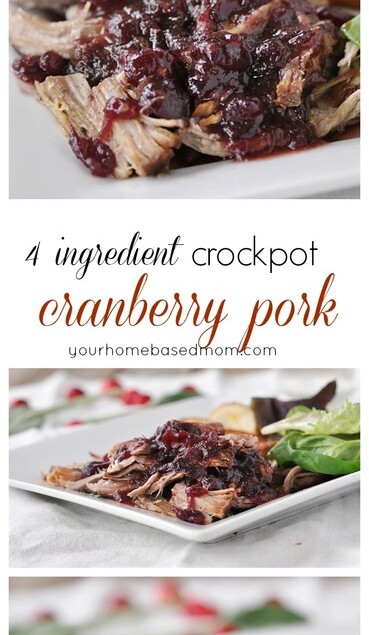 Crockpot Cranberry Pork
Ingredients
2.5 - 3 lb. bone in pork shoulder boston butt or pork butt
2 - 15 oz. cans whole berry cranberry sauce
1/4 C honey
2 Tbsp dried minced onion
Instructions
Combine all ingredients except for one can of cranberry sauce into slow cooker and cook on low for 6-8 hours or until pork shreds easily with a fork.

Add some of the liquid left in the slow cooker into the remaining can of cranberry sauce to make a nice sauce for the top of the cranberry - about 1/4 C.

Serve pork with cranberry sauce on top
Adapted from Newleaf Wellness