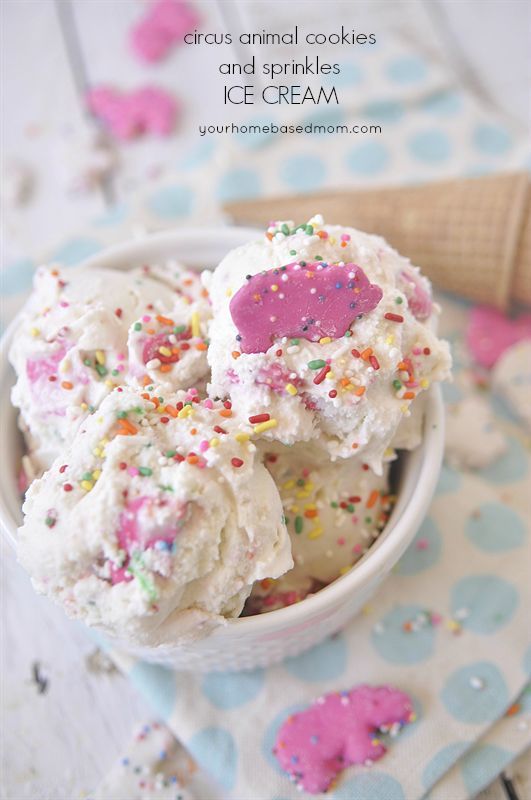 So Portland had it's hottest day of the year last week and I decided it was the perfect day to make ice cream.  Well, it may be the perfect day to make and eat ice cream but not the perfect day to photograph ice cream!  Even in my air conditioned house I was racing to get photos taken of this yummy ice cream before it melted!
I think I have visited every ice cream store in Portland.  If you ever  need a run down on Portland's best ice cream shops, just let me know.  I visited a new one a few weeks ago and they had a flavor that totally took me back to my childhood.   What screams "childhood" more than circus animal cookies and sprinkles!  I loved both as a kid and I still love them both. I am a firm believer that sprinkles make everything better!
I have been known to buy myself a bag of circus animal cookies and hide them for my private enjoyment  more than once!
After trying it at the local ice cream shop I knew I had to come home and give it a try.  I used my favorite, basic vanilla ice cream recipe and just added in some circus animal cookies and sprinkles!
It is was so yummy and so fun to eat and makes you feel like a kid all over again.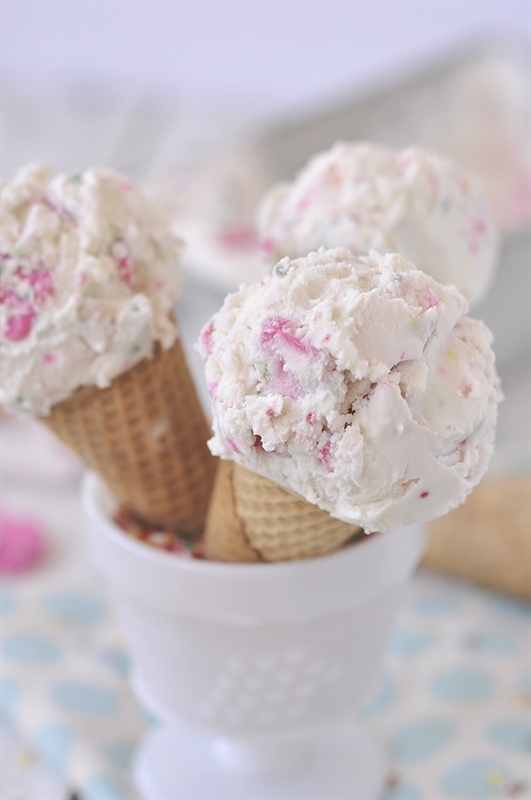 I love the crunch of the cookies in the soft, creamy ice cream and the sprinkles just make it more fun to eat and  look prettier too!
Enjoy a little visit to your childhood and mix up a batch of this Circus Animal Cookies and Sprinkles Ice Cream!  Of course I had to have it on a cone.  The only way to eat ice cream when you're a kid!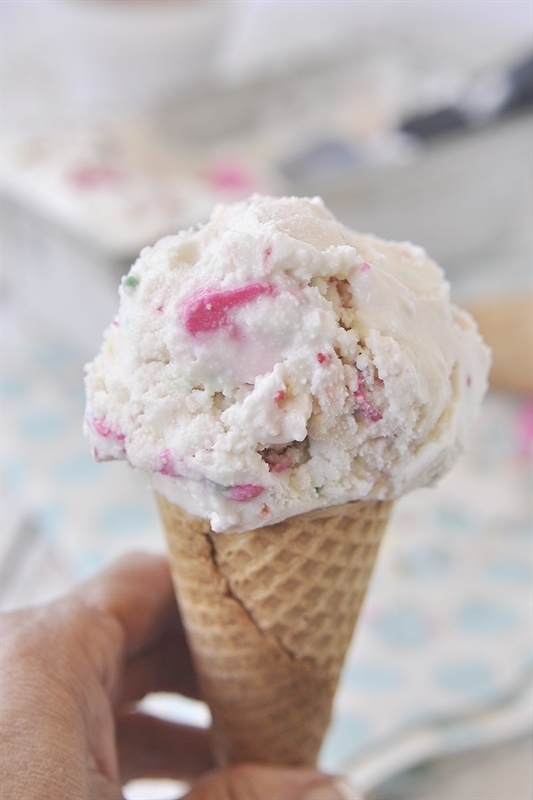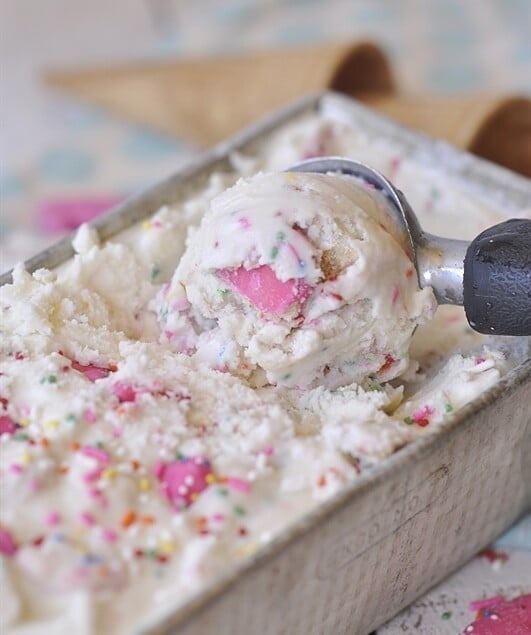 Circus Animal Cookies & Sprinkles Ice Cream
Ingredients
1½ C whole milk
1½ C sugar
¼ tsp salt
1½ C half & half
1½ Tbsp pure vanilla use the good stuff
2 C whipping cream
3 C Circus Animal Cookies broken in half
1/4 C rainbow sprinkles
Instructions
Mix together all ingredients except for cookies and sprinkles and pour into 2 qt. ice cream maker.

Follow manufacturer's directions.

When ice cream is almost completely set up, add in cookies and sprinkles and process enough to get them incorporated.

Place ice cream in freezer to firm up.