How many of you have a secret pleasure in life?  That jar or carton of something that you keep hidden in the back of the cupboard or the freezer that you hope no one else finds.  Because you don't want to share!
Well,  I have several of them.  There is the bag of Cadbury chocolate eggs in my desk drawer, the carton of Haagen Daaz ice cream in the back of the freezer and then there is also the jar of Nutella hidden in the pantry.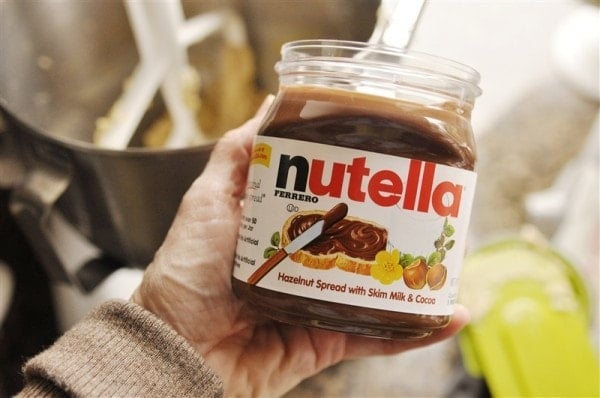 Today I decided to share my Nutella – in the form of  chocolate chip Nutella cookies.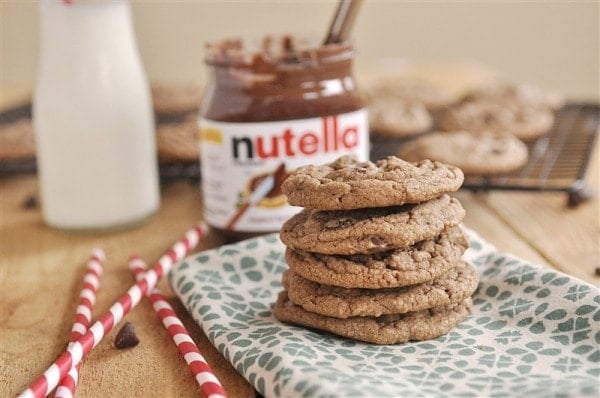 My favorite cookie is a chocolate chip cookie and not much can improve on that but let me tell you there is something.  And that would be Nutella.  I added in a nice big scoop of Nutella into my current favorite chocolate chip cookie recipe and I pretty much found heaven.   I have also begun using cake flour in my cookies and really like the results.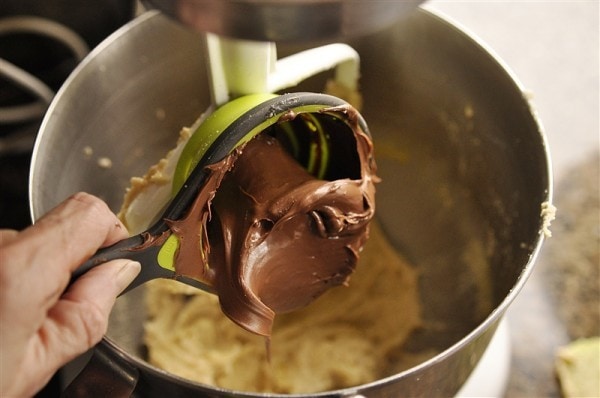 These cookies were so good I had to bag them up and deliver them to some friends to get them out of my house or I could not be held responsible for the number of calories I consumed today.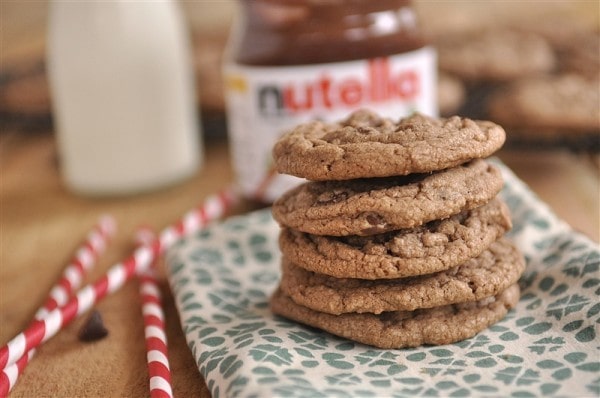 This cookie is just the way I like, not too thick, not too thin.  Soft in the middle and a little crisp on the edges.  Pretty much perfection.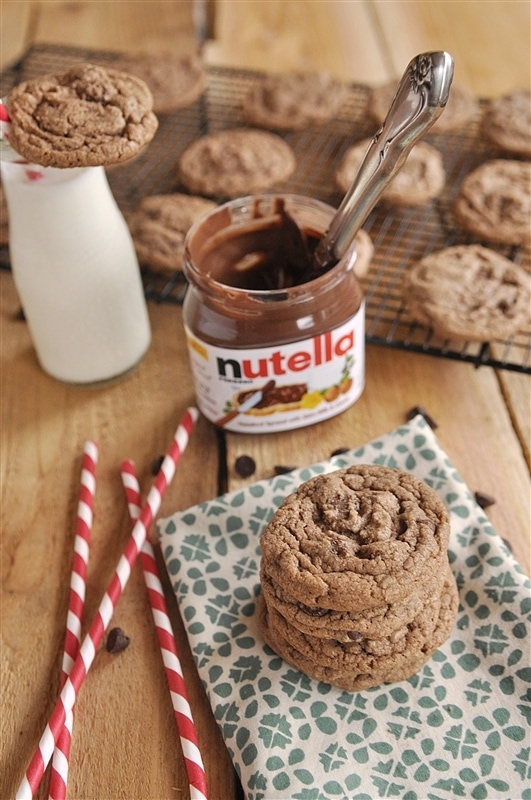 Enjoy!
Leigh Anne
For a few more of my favorite chocolate chip cookie recipes check out these:
The Best Chocolate Chip Cookie
Best Big Fat and Chewy Chocolate Chip Cookie
Chewy and Amazing Chocolate Chip Cookie
Caramel, Pretzel, Chocolate Chip Cookie
Triple Chocolate Chip Malted Cookie with Sea Salt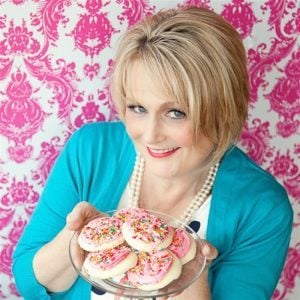 You can also visit me on Facebook, Pinterest, Twitter or Instagram.
Nutella Chocolate Chip Cookies
Ingredients
1/2 C butter salted, at room temperature
1/2 C brown sugar packed
1/2 C sugar
1 C cake flour
1/2 C all purpose flour
1 egg
1 1/2 tsp vanilla extract
1/2 C Nutella
1/8 tsp salt
1 tsp baking soda
3/4 C semi sweet chocolate chips
Instructions
Preheat oven to 350 degrees

Line baking sheet with parchment paper

In a bowl beat butter until soft, about one minute

Add in sugars and beat for an additional 2-3 minutes or until soft and fluffy.

Add in vanilla, egg and Nutella. Mix together well.

Add in flour, baking soda, and salt. Mix until just incorporated.

Add in chocolate chips.

Bake for 8 minutes
The 36th Avenue Party Time **Embracing Change
Live Laugh RoweHouse of HepworthsShowcase Your Talent Thursday
Thirty Handmade Days
Ladybird Lane