Butterscotch brownies are an ooey, gooey dessert that originated in the Nordstrom's Cafe and was called a Nordy Bar.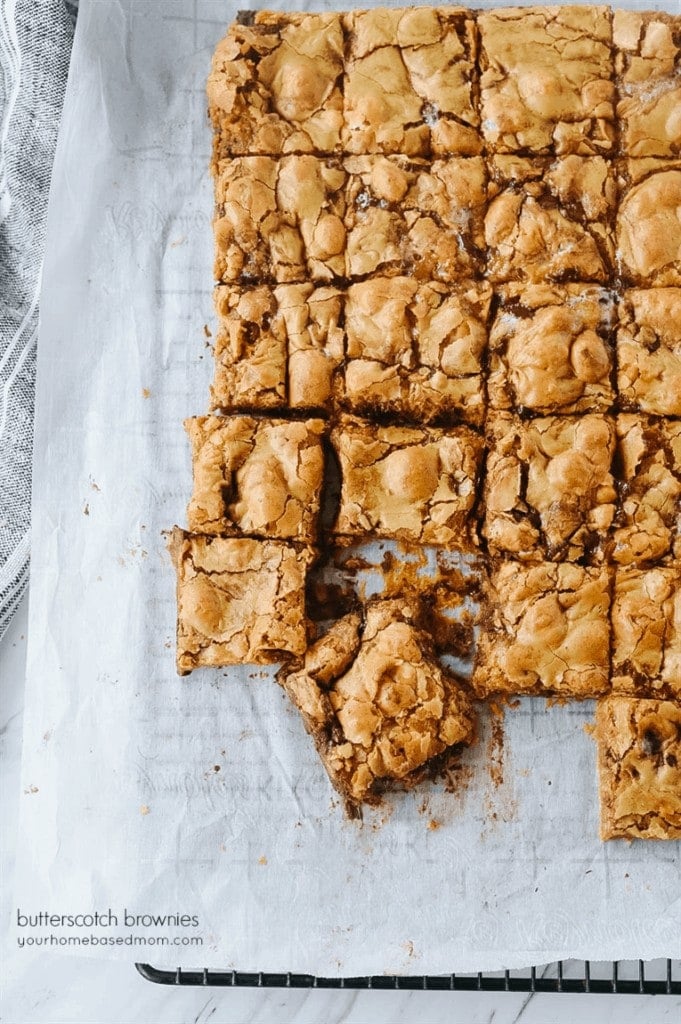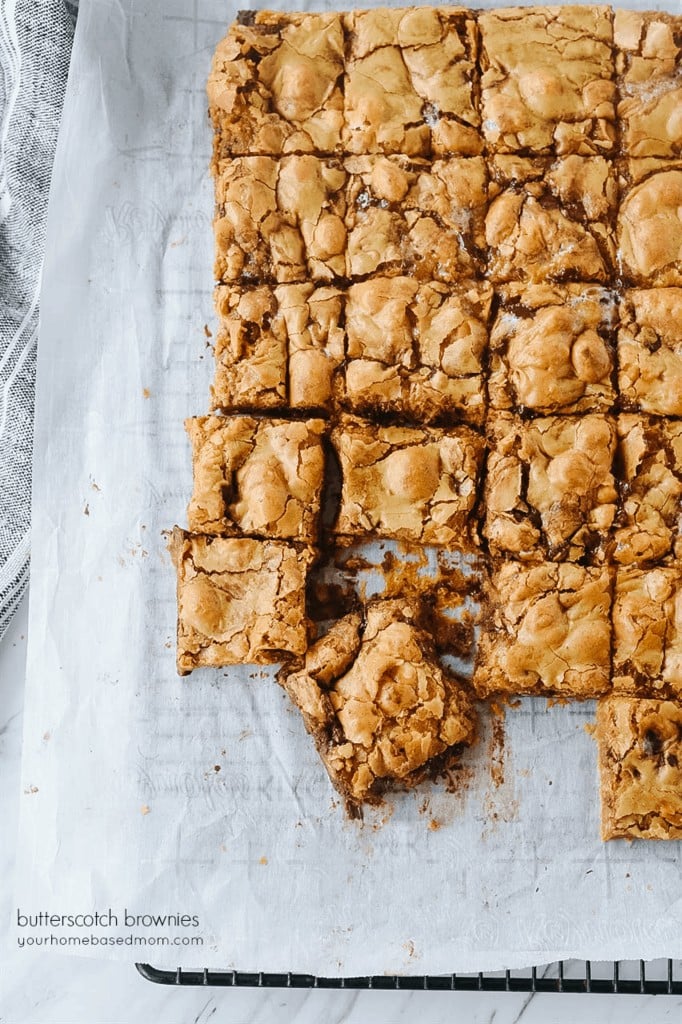 I first enjoyed a butterscotch brownie back in 2008 when my neighbor Sheri's brought them to a neighborhood ladies gathering. I think I ate half the plate that night and of course demanded she give me the recipe, which she did! They are now a family favorite. That next holiday when my college boy was home for the holidays he asked Sheri when she was going to make him some butterscotch brownies. One day before the end of the break Sheri came bearing gifts.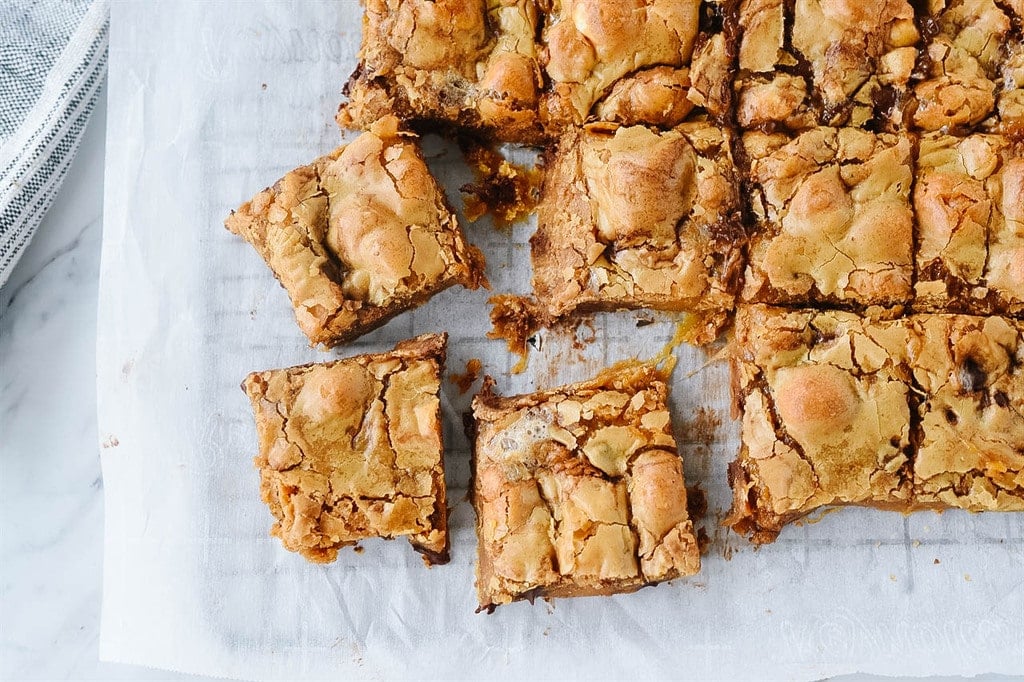 The name comes from Nordstroms and is a yummy treat they use to serve at the Nordstrom Cafe. I love a good Copy Cat Recipe and this is one.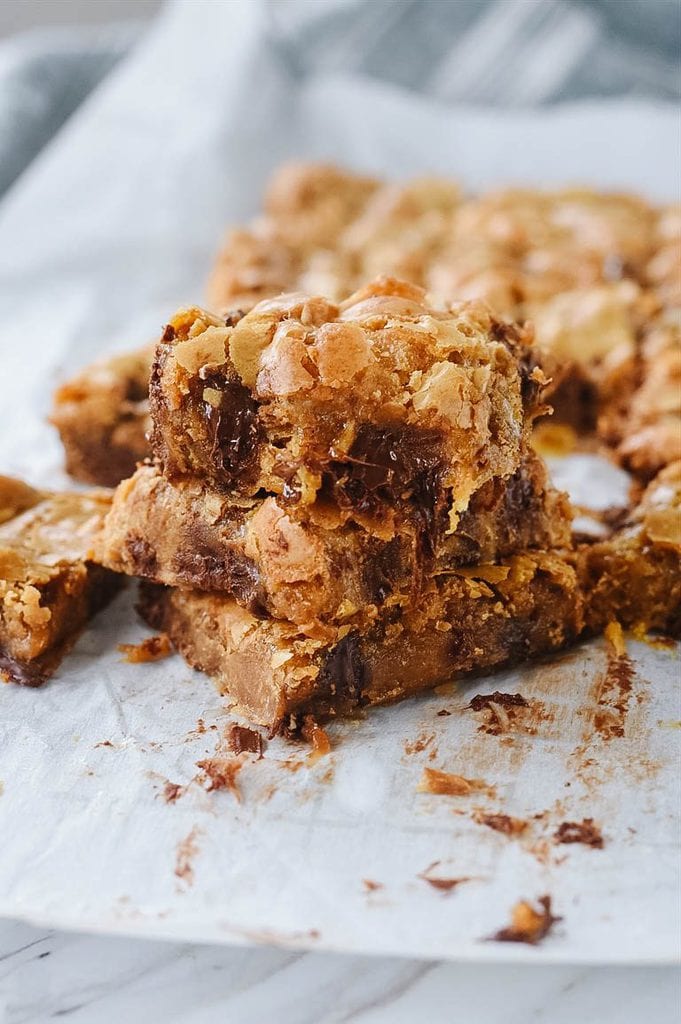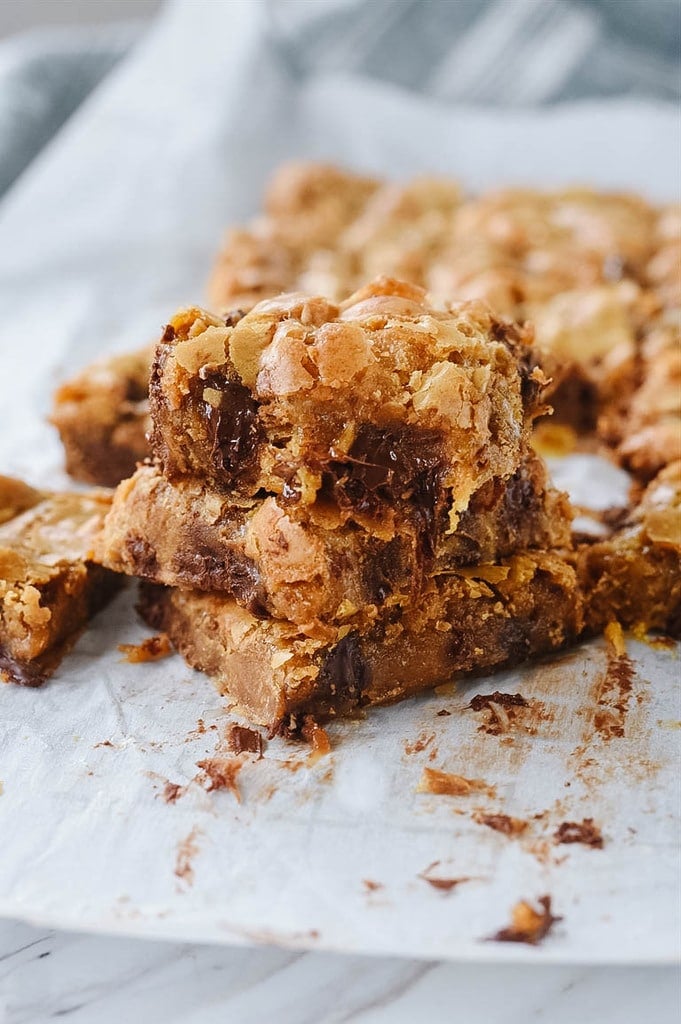 How to make Nordy Bars
These bars are yummy, gooey and rich. Full of chocolate chips, marshmallows and butterscotch chips.
As you melt the butter, butterscotch chips and brown sugar don't worry if it looks a little strange or the butter separates out. It will be o.k. – just proceed forward and keep stirring. It will eventually come together.
Be sure to allow the mixture to cool before adding in the chocolate chips and the marshmallows so they don't melt.
Pour into an ungreased 9 x 13 and spread evenly.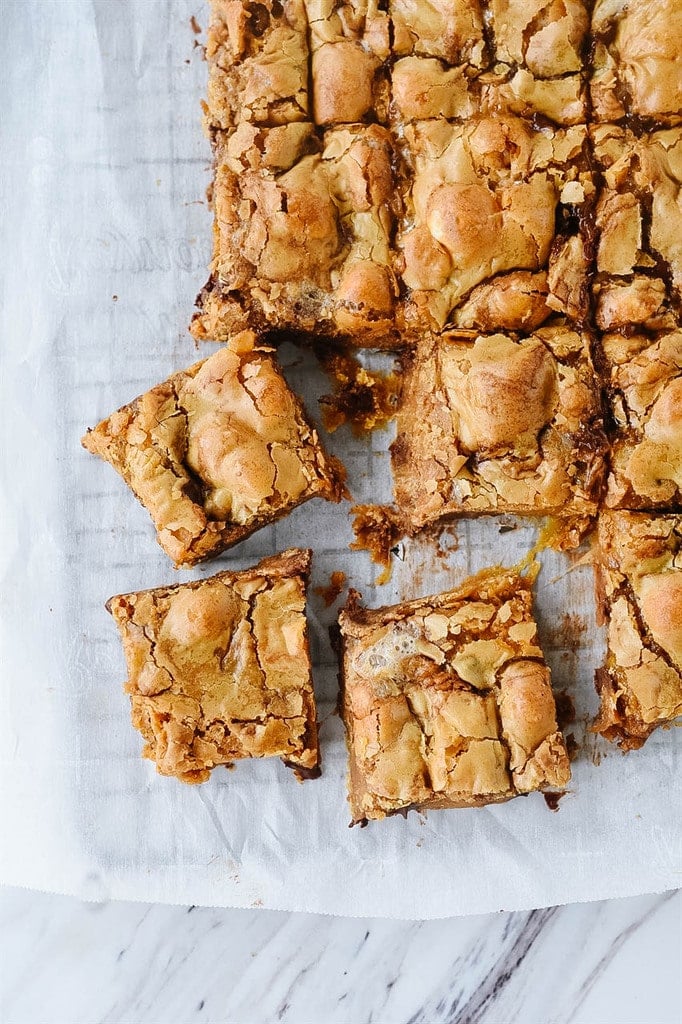 They may not be one of the prettiest bar cookies I have ever made but they are DELICIOUS! And all that deliciousness makes up for their lack of pretty.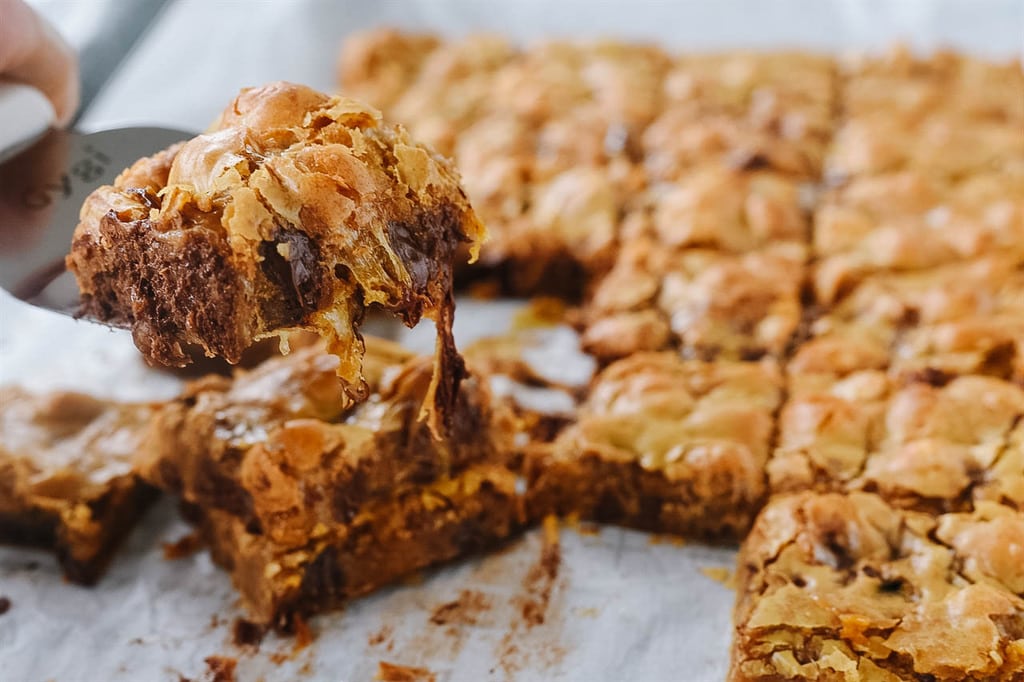 For some other yummy bar cookie recipes check out these: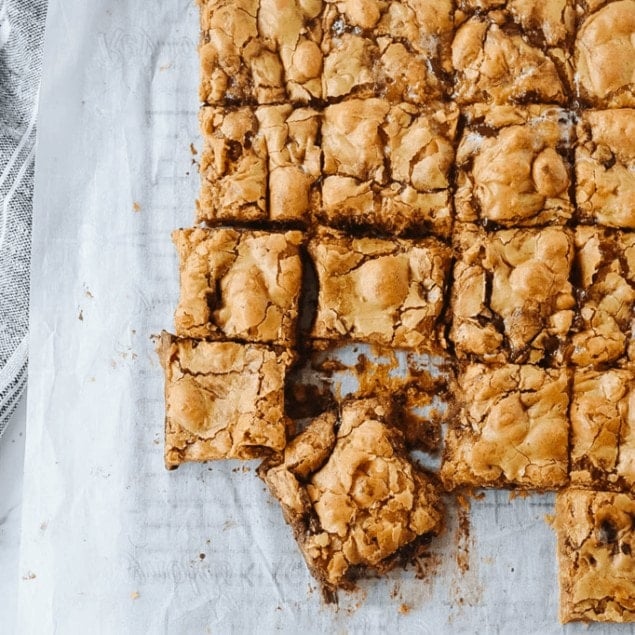 Butterscotch Brownie
Butterscotch Brownies are an ooey, gooey dessert that originated in the Nordstrom's Cafe where they called them Nordy Bars.
Ingredients
1/2 cup butter
1 12 oz. butterscotch chips
1/2 cup brown sugar
2 eggs
1 1/2 cup flour
2 tsp. baking powder
1/2 tsp. salt
2 tsp. vanilla
1 12 oz. semisweet chocolate chips
2 cup miniature marshmallows
Instructions
In medium sauce pan melt butter, add butterscotch chips and brown sugar. Stir until melted (this may look a little strange but it will be o.k, keep stirring until it comes together)

Remove from heat, add eggs, flour, baking powder, and salt.

Add vanilla and set aside and cool.

When cool stir in chocolate chips, marshmallows and nuts if desired.

Spread in an ungreased 9 x 13 pan.

Bake 25 minutes at 350.

Remove and cool – they will be soft and gooey when you take them out – they will set up as they cool. Enjoy!
Nutrition Facts:
Calories: 100kcal (5%) Carbohydrates: 14g (5%) Protein: 1g (2%) Fat: 4g (6%) Saturated Fat: 2g (13%) Cholesterol: 23mg (8%) Sodium: 84mg (4%) Potassium: 61mg (2%) Sugar: 6g (7%) Vitamin A: 140IU (3%) Calcium: 26mg (3%) Iron: 0.5mg (3%)
* Disclaimer: All nutrition information are estimates only. Read full disclosure here.