Brioche French Toast with walnut crumble with a drizzle of pure maple syrup is basically
heaven on a plate!
This post is sponsored by the California Walnut Board but all opinions are my own.
This Brioche French Toast would be the perfect thing to serve mom this Mother's Day or any day!
I walk several times a week with a friend our main topic of conversation usually has something to do with food.  What new recipe had we tried for dinner that week, where had we eaten out recently and what did we have.  Food is one of my favorite topics of conversation.
My friend had recently been on a trip to Chicago to visit one of her married kids and she weas telling me about a delicious breakfast they had enjoyed at a restaurant.  As she described these amazing pances that had a crumble topping on them I decided right then and there that I was going to have to try and recreate that at home.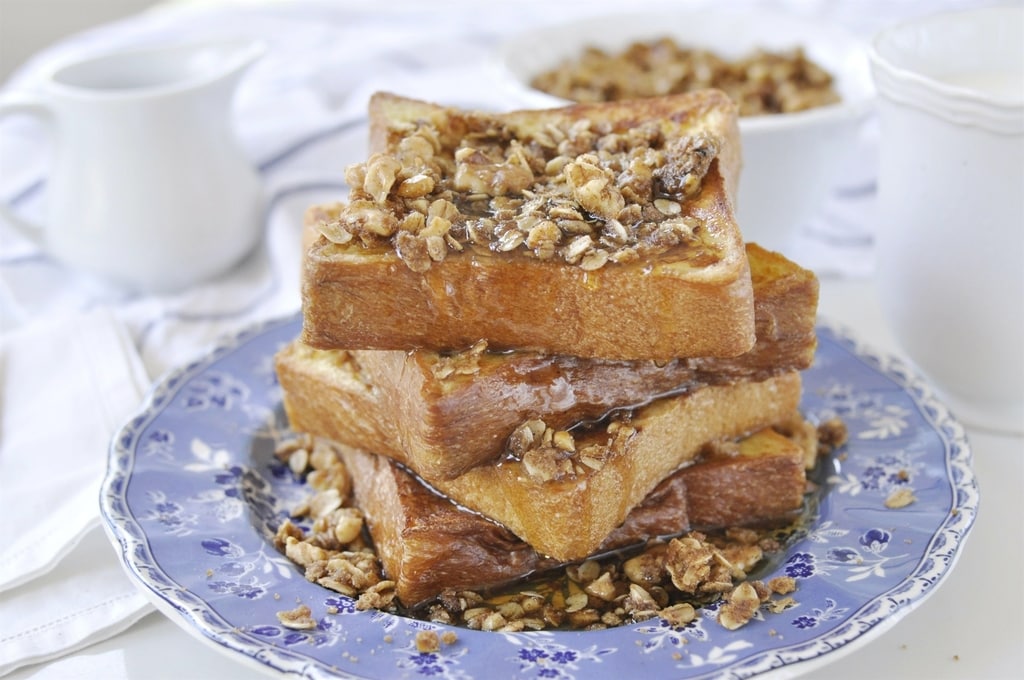 I decided to try it with french toast instead of a pancakes though, I get crazy like that sometimes.  I love a nice thick brioche bread for my french toast but it can be hard to find.  If you can't find it use any thick sliced bread, you can even slice your own!
I soaked the bread in a mixture of eggs, whipping cream , lemon zest, vanilla, sugar and cinnamon.  Dip the bread in and then let sit for five minutes to let the liquid soak in.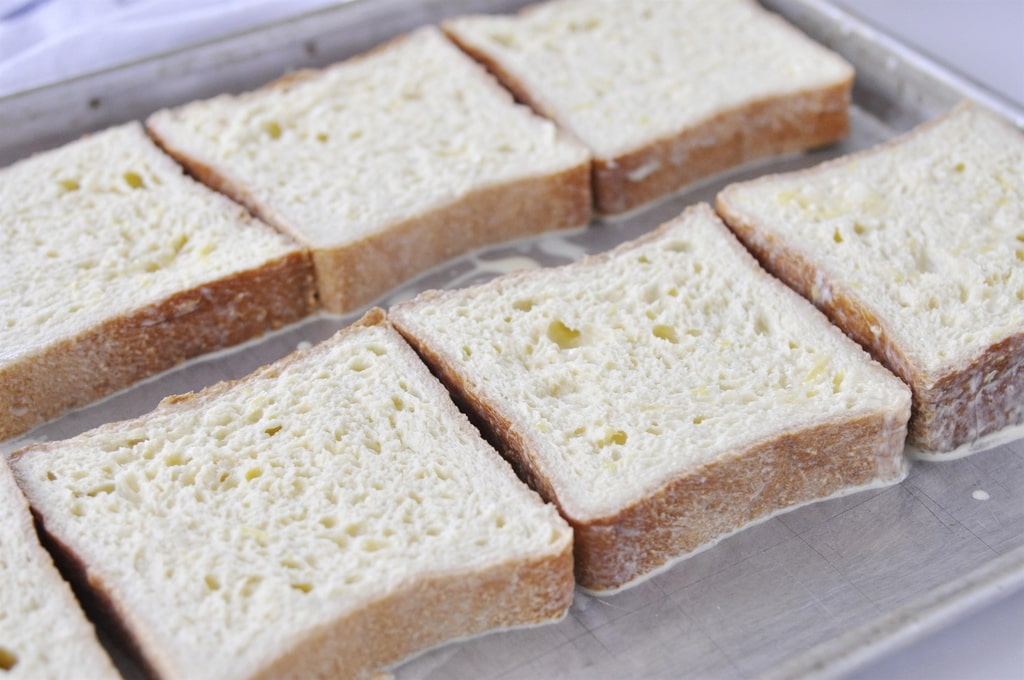 While the bread is sitting mix together your walnut crumble.  The crumble is similar to what you would put on an apple crisp.  I combined brown sugar, softened butter, walnuts, oatmeal and cinnamon.  Use your fingers to make sure the ingredients are well combined.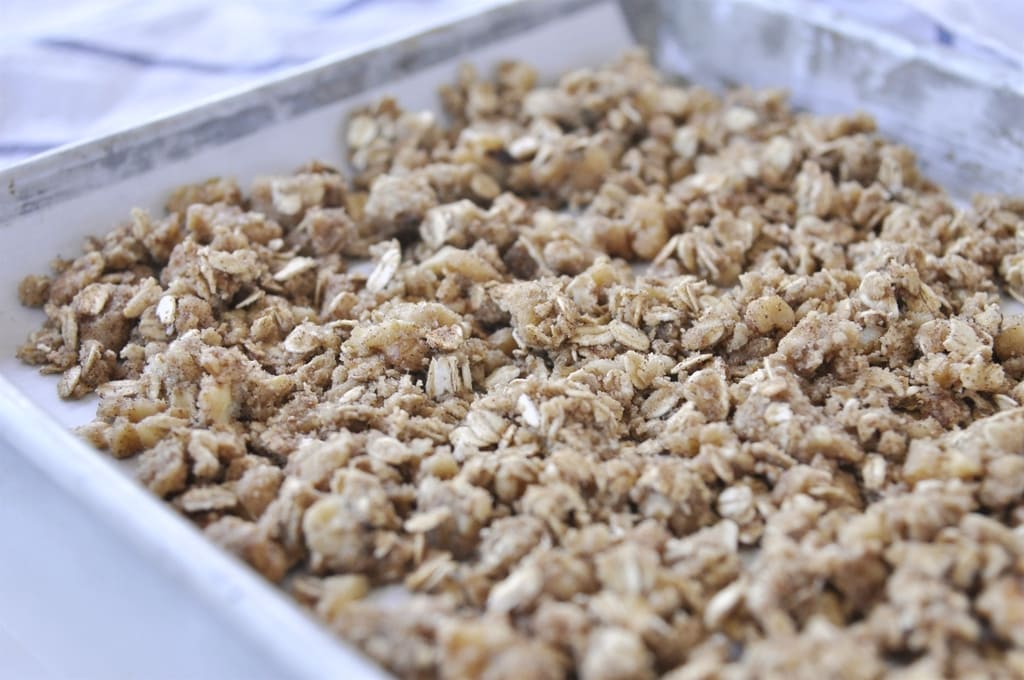 Spread on a parchment lined baking sheet and bake at 350 degrees for about 10 minutes.  Stir a few times through the baking process and then remove from oven and allow to cool.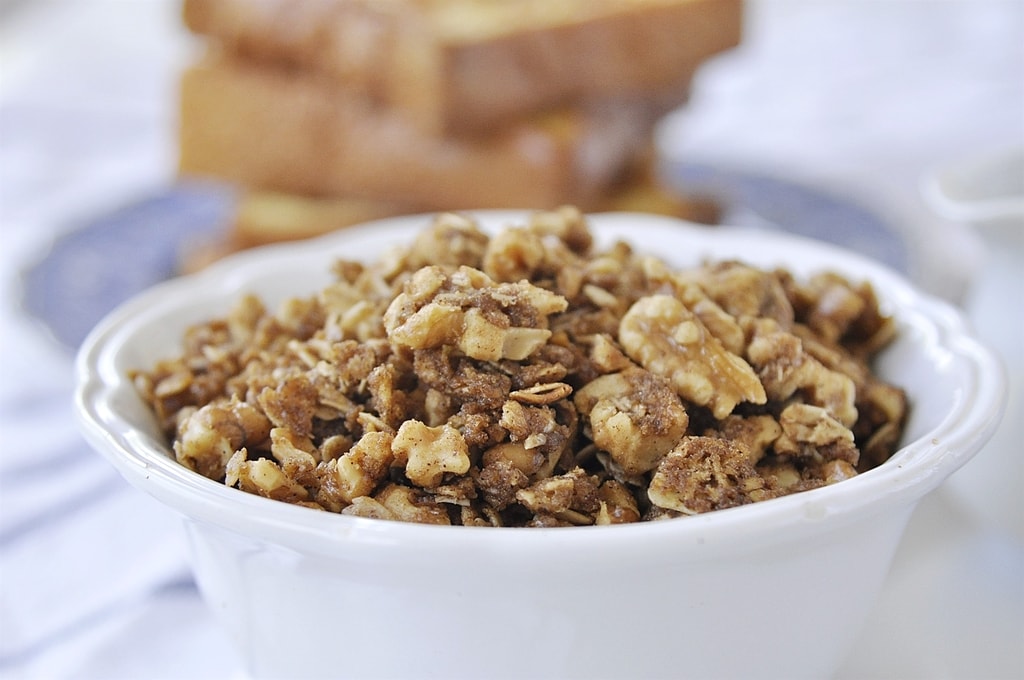 Cook your French Toast on an electric griddle or in a frying pan until golden brown.  Place on your plate and then sprinkle with walnut crumble and drizzle with maple syrup!  Yum!!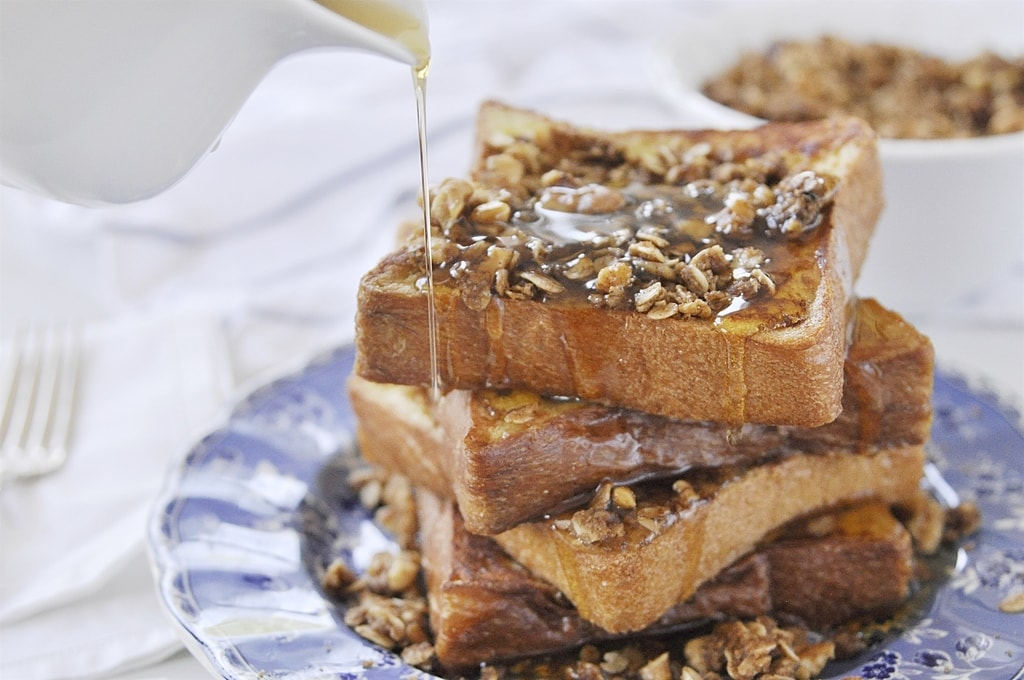 The walnut crumble would also be perfect on top of ice cream or yogurt.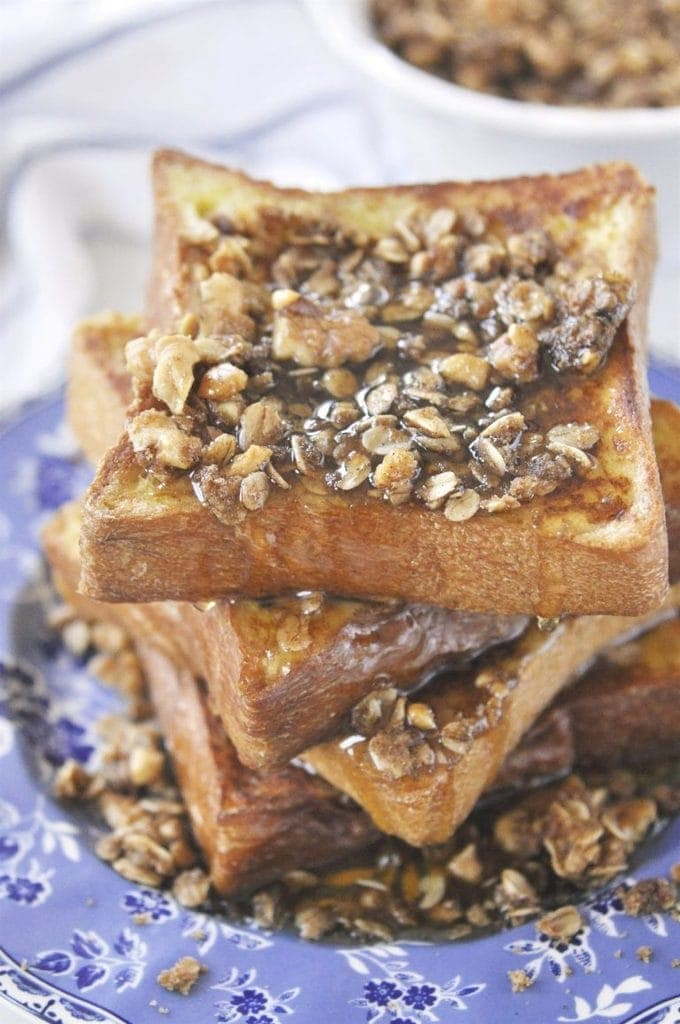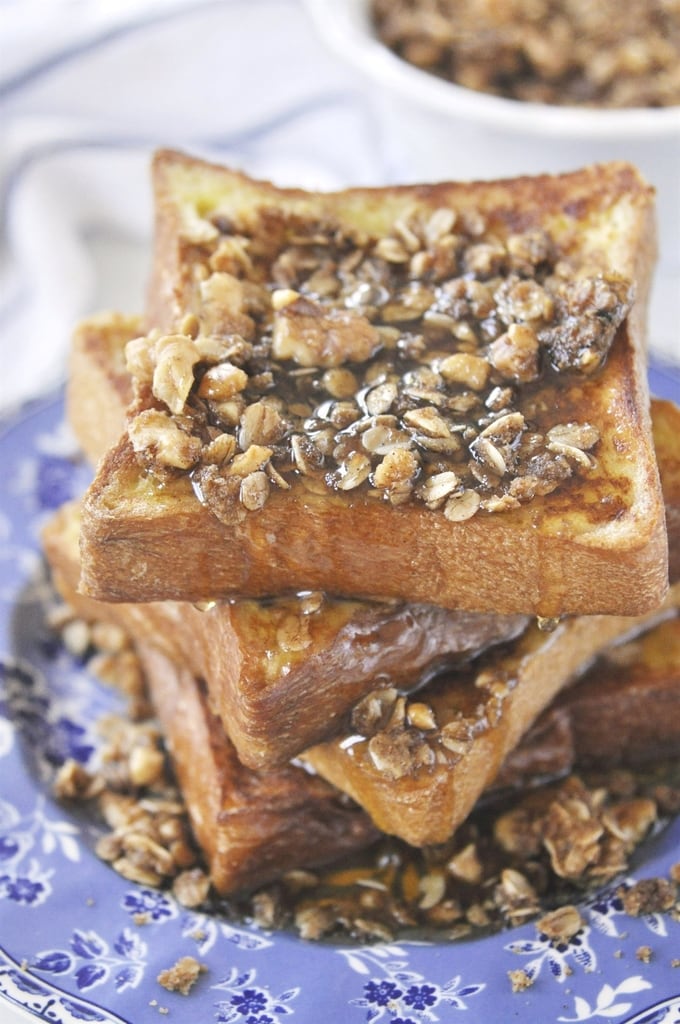 Other delicious walnut recipes: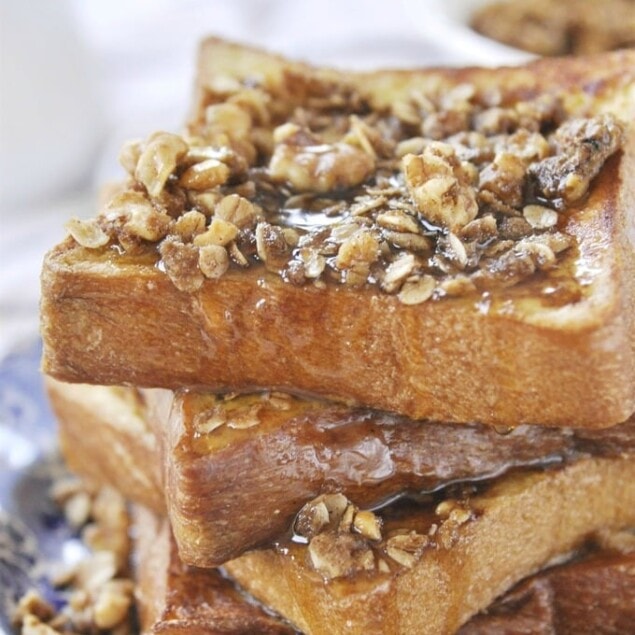 Brioche French Toast with Walnut Crumble
Ingredients
French Toast
6-8 slices of thick sliced brioche or french bread
1 cup heavy cream
1 tsp vanilla
1 Tbsp granulated sugar
1 Tbsp lemon zest
1 tsp cinnamon
pinch of salt
6 eggs
Walnut Crumble
1/2 cup brown sugar
1/2 cup walnuts chopped
1/2 cup old fashioned oats
3 Tbsp butter
1 tsp cinnamon
Instructions
Combine french toast egg mixture and dip sliced bread into it, totally immersing bread and covering both sides. Remove and place on a baking sheet. Repeat with remaining slices. Allow bread to sit for 5-7 minutes.

Cook on a medium heat griddle that has been sprayed with cooking spray until golden brown.
Walnut Crumble
Combine all ingredients, using fingers to make sure butter is evenly distributed.

Place on a parchment lined baking sheet and bake at 350 degress F for about 10 minutes. Stirring several times to prevent it from burning.

Remove from oven when golden brown and allow to cool.

Sprinkle over french toast and drizzle with maple syrup if desired.