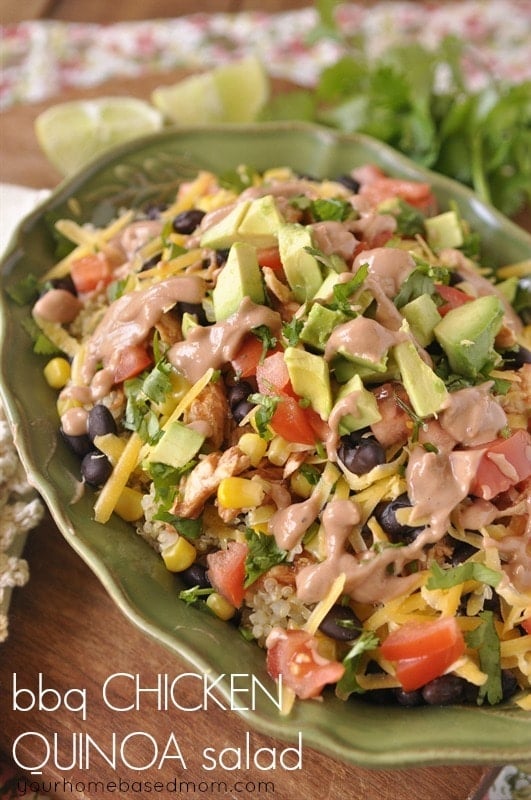 We are loving quinoa at our house especially in light of our latest gluten free adventure.  Quinoa is a nice alternative to rice and is so much better for you.  It's protein!  I love how versatile it is too. It pretty much picks up the flavor of whatever you add to it.
Remember this Coconut Lime Rice Quinoa with a nice Asian  flavor to it – so good!  We also loved this Black Bean and Tomato Quinoa.  Quinoa works great as a side dish but it can easily work as a main dish too.  Especially when  you add a little more protein into it with some chicken like today's BBQ Chicken Quinoa Salad.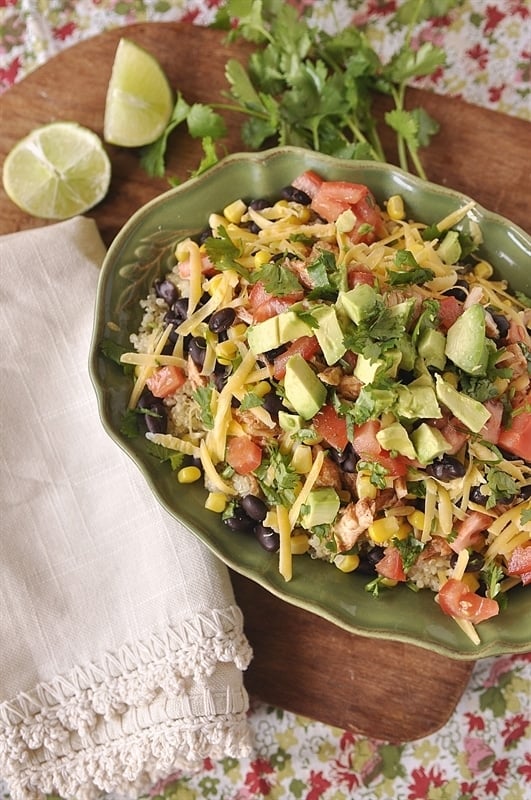 One of my favorite salads I get at California Pizza Kitchen is their BBQ Chicken Salad.  Today's recipe reminds me of that salad but it is on a bed of quinoa rather than lettuce.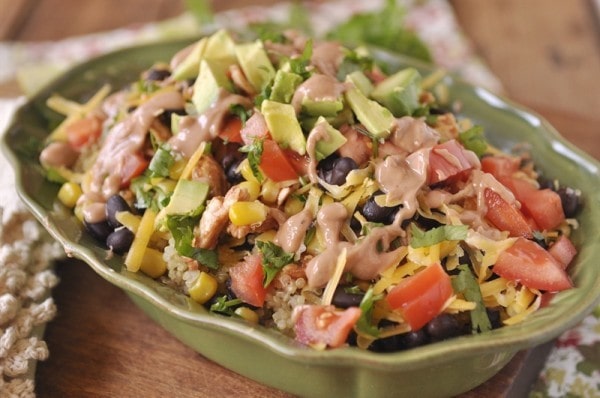 This salad is a yummy combination of  tomato, black beans, corn, tomatoes, avocado, cheddar cheese, chicken and a dressing made of BBQ sauce and Greek Yogurt. Pretty darn healthy!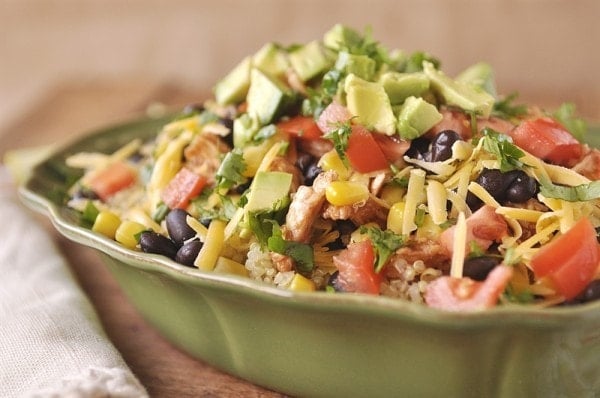 This is a great dish to make when you ever leftover rotisserie chicken which helps it come together quickly and easily. So nice when clean eating can be pretty & delicious!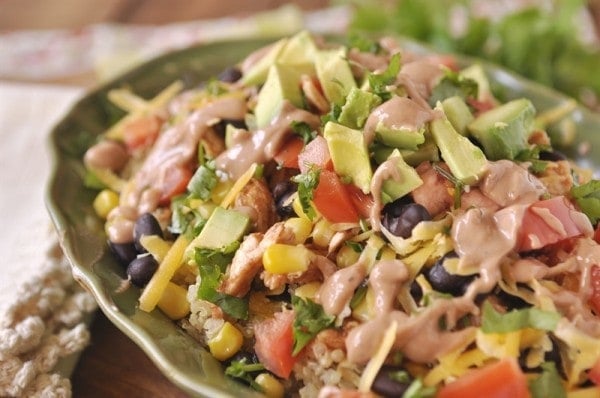 For other quinoa recipes try these:
Coconut Lime Rice Quinoa – Black Bean & Tomato Quinoa Salad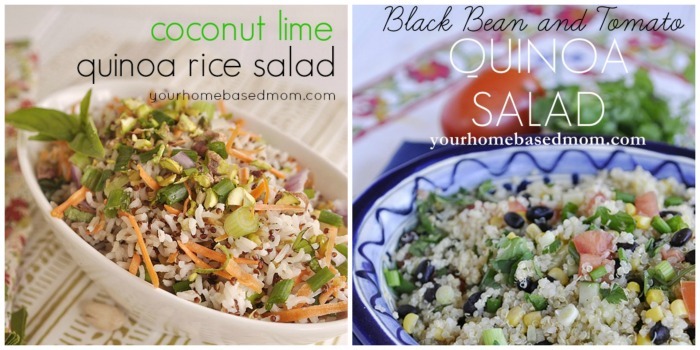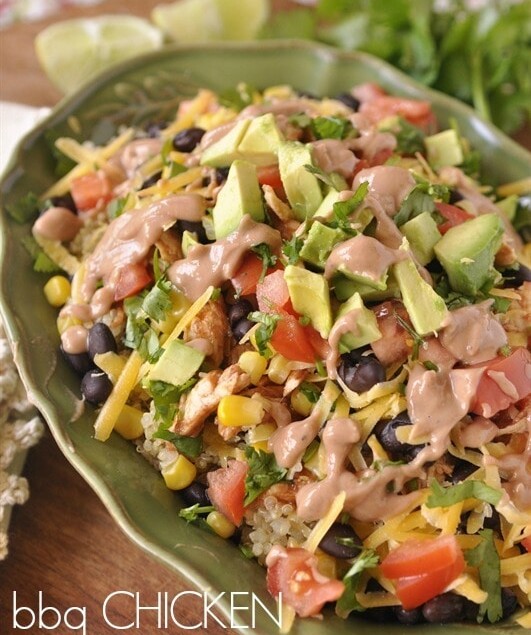 BBQ Chicken Quinoa Salad
Ingredients
1 C quinoa rinsed
2 C chicken broth
1 1/2 C shredded chicken
1 C corn kernels
1/2 C black beans drained and rinsed
1/4 C chopped cilantro
1/2 C shredded medium cheddar cheese
1 avocado diced
1/4 C plain Greek yogurt
1/4 C BBQ Sauce plus extra to coat chicken
Instructions
Rinse quinoa in a fine mesh sieve under cold water.

Combine with chicken broth in a pan and bring to a boil. Cover with lid and lower temperature and cook until quinoa is tender. About 15-20 minutes.

Shred chicken. Coat in BBQ sauce.

Mix together yogurt and 1/4 BBQ sauce.

Place quinoa in bowl. Top with chicken, corn black beans, avocado, cheese.

Top with yogurt/BBQ dressing.

Garnish with cilantro
Leigh Anne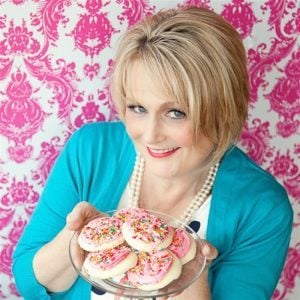 You can also visit me on Facebook, Pinterest, Twitter, Instagram
and Google+