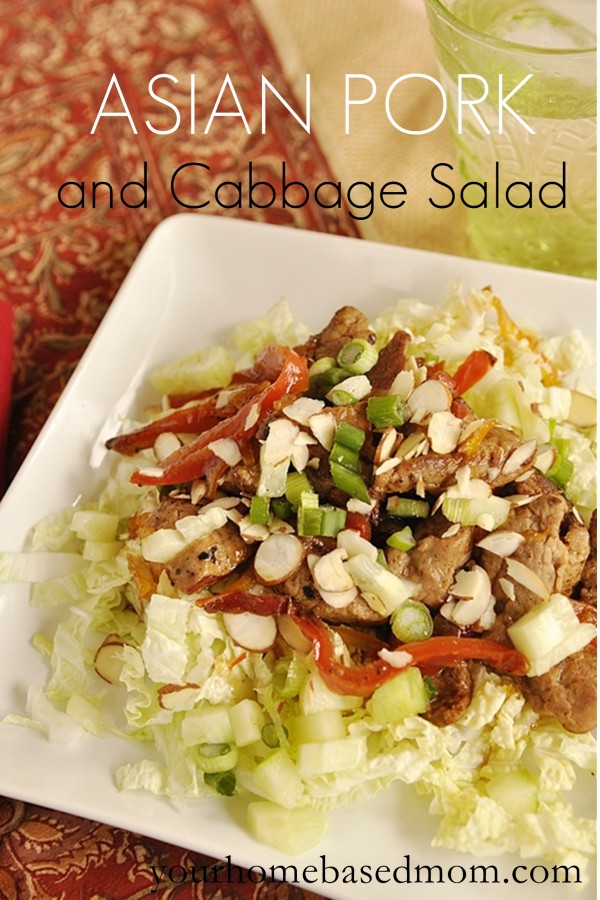 This week's quick, easy and delicious dinner recipe for Asian Pork and Cabbage Salad is a one that a good friend shared with me recently. I LOVE it when my friends share recipes with me (hint, hint)
The recipe came from a diabetic cookbook so it is on the healthier side of things 🙂 Just right for the first of the year and all those resolutions we have to lose weight.
Now if you don't have a resolution to lose weight I would totally serve this over rice. But because there is someone at my house trying to lose some weight, I didn't. I just served it on a nice bed of napa cabbage.
I recommend using pork tenderloin in the recipe or a more tender cute of pork. The pork tenderloin worked great!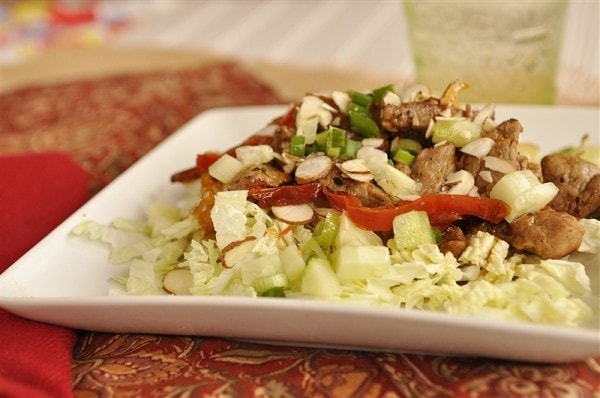 If you are looking to cut calories use a low sugar orange marmalade.  I had a partial jar of regular in the fridge so that's what I used.  I would definitely recommend low sodium soy sauce.  I used regular and found the sauce was a bit salty for my taste so I added a spoonful of sugar in it to reduce the saltiness. Part of the sauce is used in the cooking of the pork and peppers and the rest is used as a dressing over the cabbage.
This is a quick dinner from start to finish.  There is no marinading time to worry about.  Just cut everything up and cook it up in your wok or frying pan and you have a delcious and healthy meal.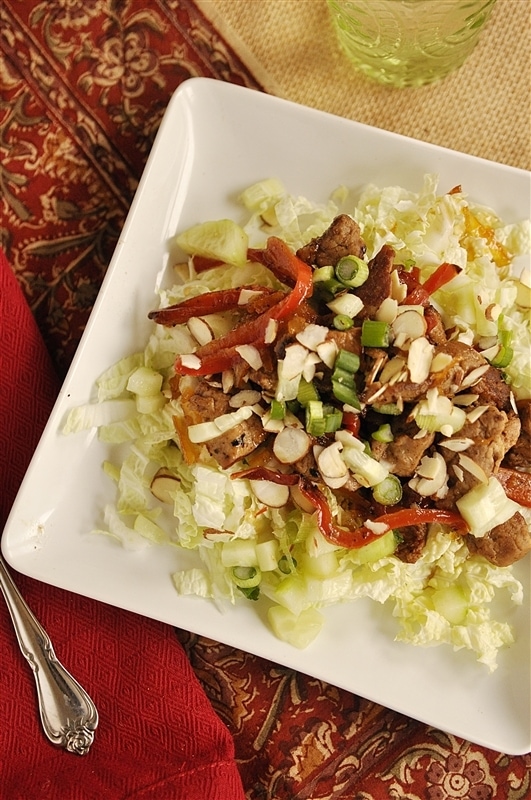 I used red peppers which were so pretty along with cucumber and green onion.  I loved the sprinkle of sliced almonds on the top for a little crunch in the dish.  It would also be pretty with orange and yellow peppers.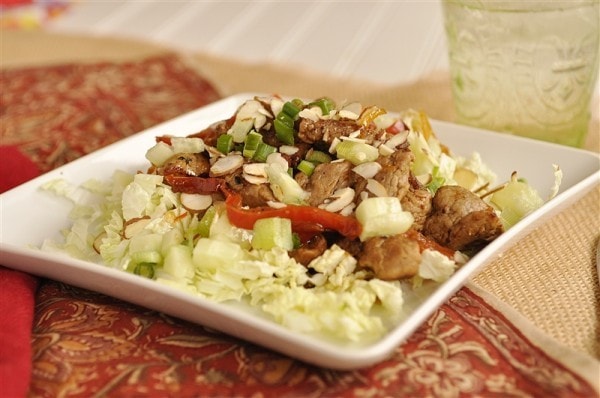 Enjoy a quick, easy and healthy dinner this week.
Enjoy!
Leigh Anne
For more quick and easy dinner ideas check out these: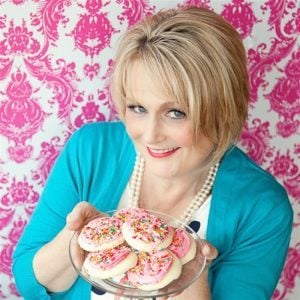 You can also visit me on Facebook, Pinterest, Twitter or Instagram.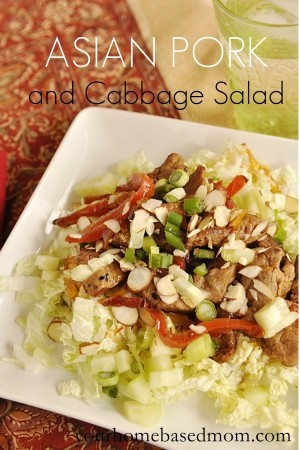 Asian Pork and Cabbage Salad
Ingredients
1/4 C orange marmalade
2 Tbsp reduced sodium soy sauce
2 Tbsp seasoned rice vinegar
2 Tbsp sesame oil divided
1 tsp garlic minced
12 oz. pork tenderloin cut into bite size pieces
6 C shredded napa cabbage
1 red pepper sliced thinly
1 C cucumber diced small
5 green onions sliced
1/3 C sliced almonds
Instructions
Combine orange marmalade, soy sauce, vinegar, 1 Tbsp oil and garlic in a bowl for dressing.

Put remaining oil into pan and heat.

Add pork and cook for 2-3 minutes.

Add in peppers and cook until pork is no longer pink (about 3-5 minutes)

You want the peppers to still be slightly crisp.

Add 1/4 of the dressing to the pork and peppers. Stir to coat.

Drizzle remaining dressing over cabbage in a bowl.

Serve with a layer of cabbage and pork on top.

Garnish with diced cucumbers, green onions and almonds.
Recipe Sharing Monday
Made by You Monday
Mix It Up Monday
On the Menu Monday
http://www.pandpkitchen.com/