As I was looking for a cookie recipe to share this week I was going through our family cookbook and came across a cookie my mom use to make when I was young.  I love these cookies and they do live up to their name – they literally "melt in your mouth".  They are easy to make and you can change it up a bit if you like and instead of using lemon juice try lime or orange!  Being the lemon fan that I am, I always use lemon!
During my recipe search I came across one from my childhood.  It was from the early 1970's and was put out by Wisconsin Electric Power Company (I grew up in Wisconsin) and each year they came out with a new "Cooky Book".  I remember attending my first cooking class as a teenager at the Wisconsin Electric Power Company building with my mom .  My mom did most of the cookie baking at our house each holiday season except for one cookie – and every year that was my responsibility – the "Frosted Christmas Wreaths".   As you can see by the looks of the cookbook page (just click on it to enlarge it), this recipe was made a lot (I am also a messy cook!)   It's been years since I actually made this cookie and if I remember correctly it makes a "crisper" sugar cookie.  Maybe I'll have to make them again this year for "old times sake.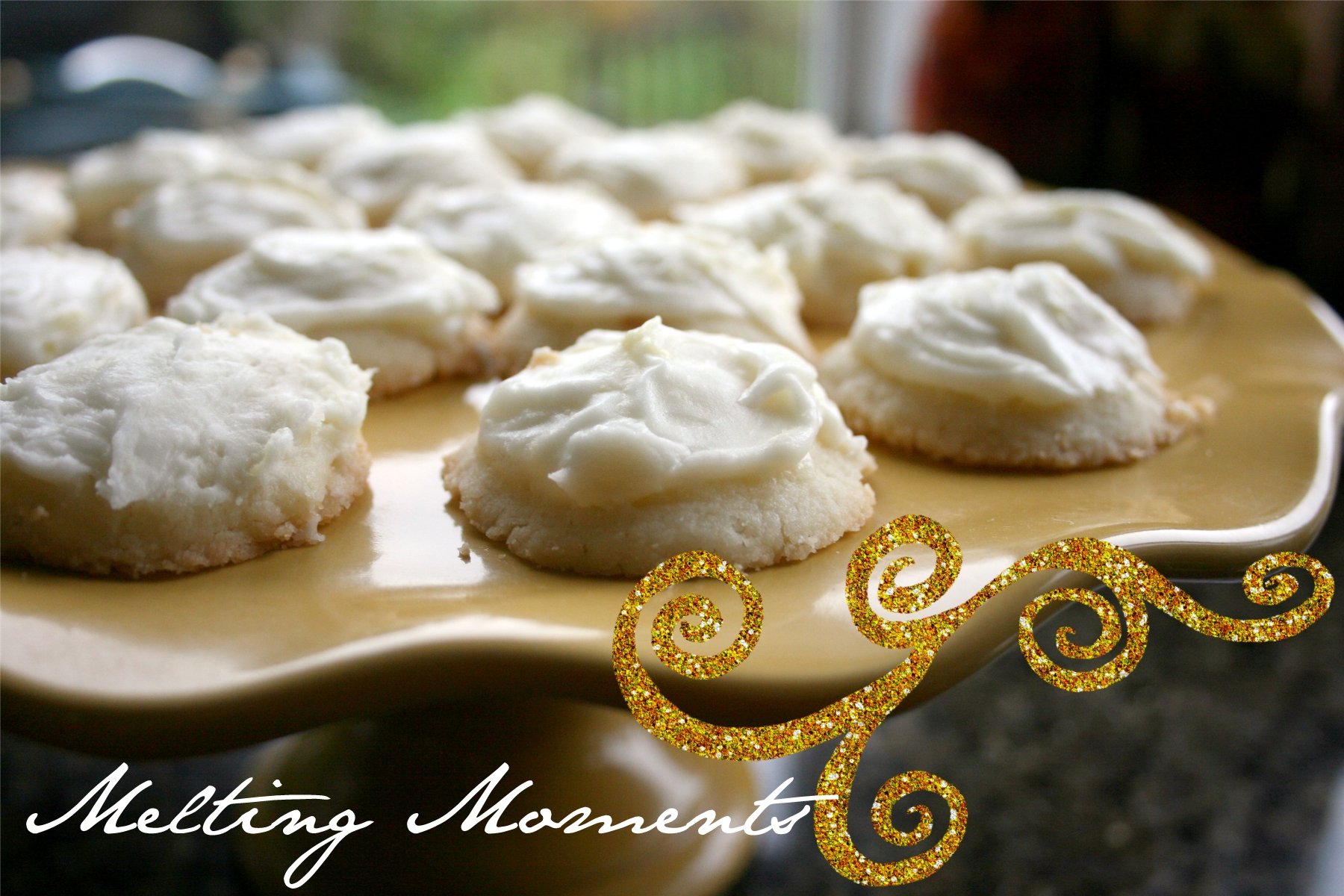 The Cookie Jar – Melting Moments
Ingredients
2/3

cup

cornstarch

1

cup

butter

1/2

cup

powdered sugar

1

cup

flour
Frosting
1/4

cup

butter

3 3/4

cup

powdered sugar

1/2

of a lemon juiced or enough to make frosting right consistency

grated lemon rind
Instructions
Mix and then roll into balls

Bake at 325 degrees for 12 minutes (edges will be slightly brown)
Frosting
Mix together

After cookies cool frost.
Stay Updated!
Need more recipes and creative ideas? Sign up and get a FREE copy of my ebook! Do you think your friends would love this too? Please share my blog with them. Thanks!