We are still on a bit of a peppermint kick around our house.
My apologies to all those non-peppermint lovers who may be reading this.  But I bet you have a peppermint lover in your life somewhere that would love these peppermint melting moments.   Just think, you could make them for that person and not even be tempted to eat one.  Think about how many calories I am saving you!
Peppermint just tastes like Christmas to me.  Good thing I can at least taste Christmas because my house still is not decorated!  That's what going out of town twice, a sprained finger, a cracked rib, a bruised tailbone (don't ask,) a front page newspaper article and two TV interviews will do for you!  No time to decorate and slow moving! For more info on Portland's Santagate situation you can check out the newspaper article here and one of the TV interviews here.  Just so you know this is what could happen to you if you make a comment on a Facebook page!  It was really fun though and I got my 15 minutes of fame!
Back to peppermint.
One of the cookies I remember my mom making for Christmas were Melting Moments.  I shared the recipe for Melting Moments a few years ago.  In fact it was one of the first cookie recipes I shared!  They live up to their name and melt in your mouth.
I decided a peppermint version was in order so I tweeked the recipe a bit and the results were quite delicious.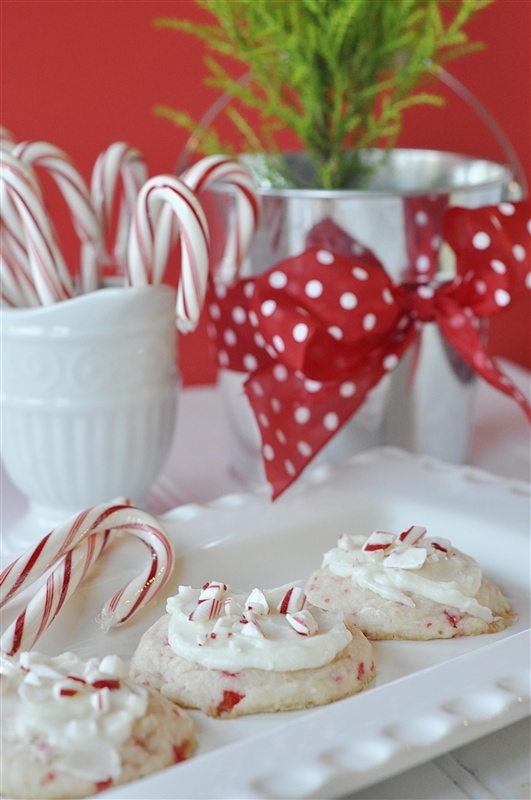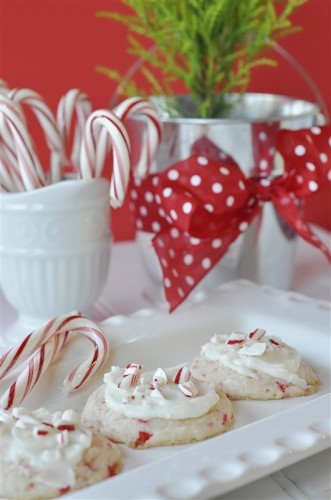 I added some crushed candy cane into the dough along with some peppermint extract.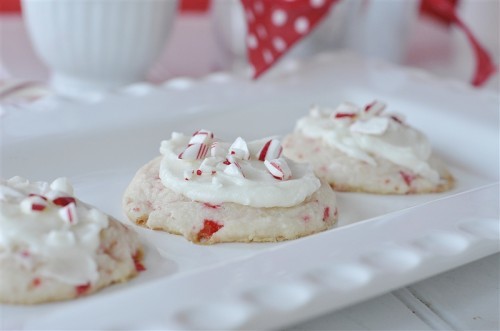 And then added some more peppermint extract into the frosting and topped it off with a little bit more crushed candy cane!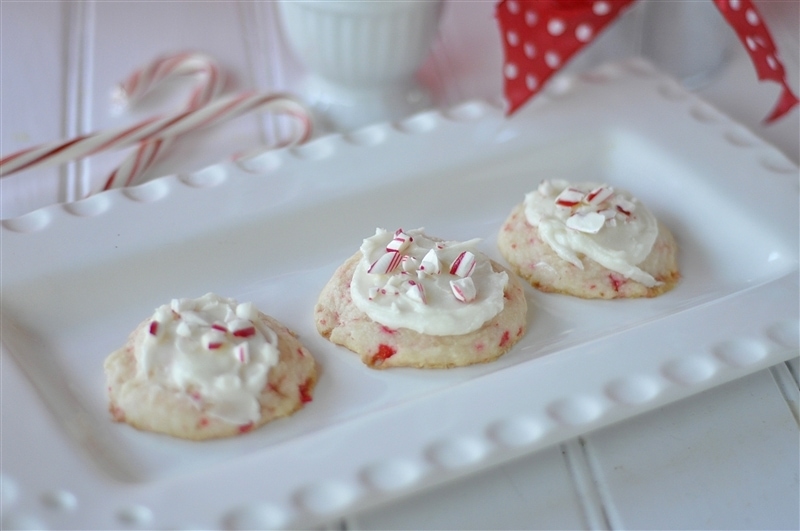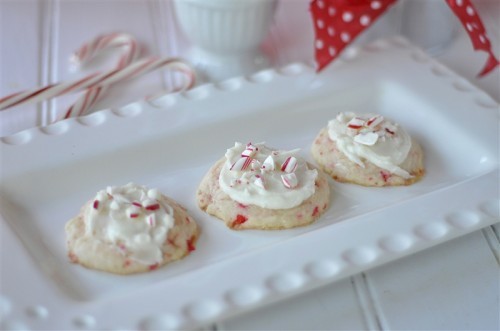 Pretty much peppermint perfection.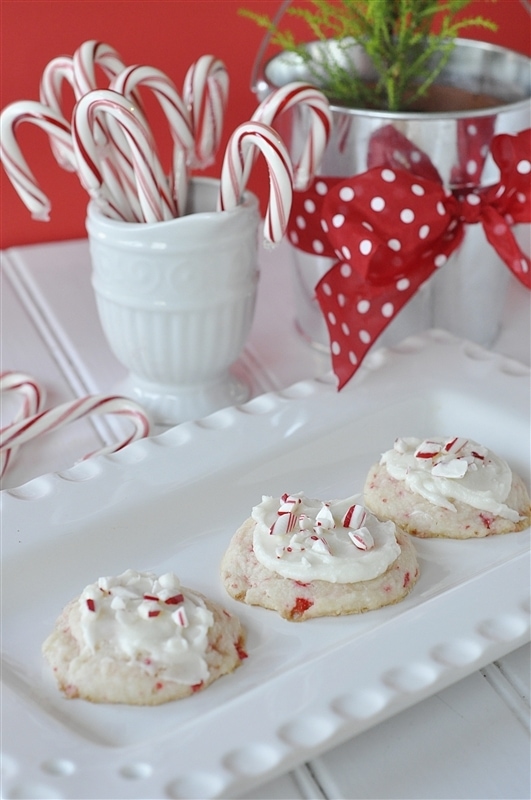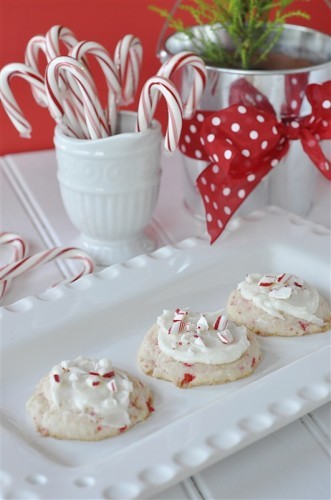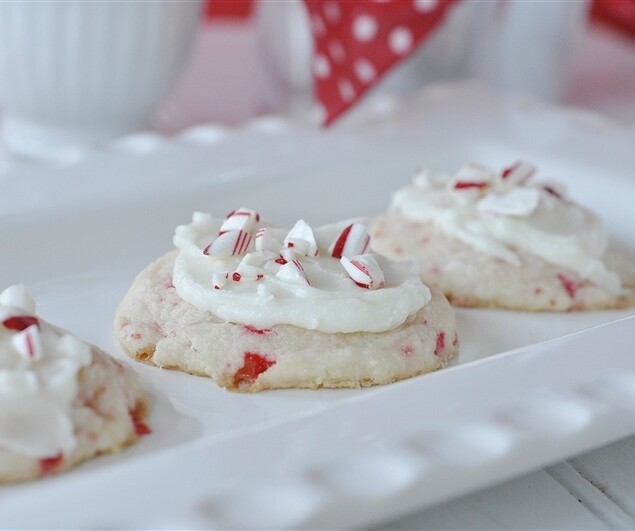 Peppermint Melting Moments
Ingredients
2/3 C cornstarch
1 C butter
1/2 C powdered sugar
1 C flour
1/3 C crushed candy cane
1/2 tsp peppermint extract
Frosting:
2 Tbsp butter
1 1/2 C powdered sugar
2 -3 Tbsp milk until frosting is the right consistency
1/2 tsp peppermint extract
extra crushed candy cane to sprinkle on top
Instructions
In a bowl cream butter and add in powdered sugar, mix until creamy.

Add in extract.

Gradually add in flour and cornstarch and crushed candy cane. Mix well

Shape dough int 1 inch balls and place about 2 inches apart on cookie sheet.

Bake at 350 for 10-12 minutes or until edges are lightly browned.

Move to rack to cool. Be careful as cookies are fragile.
Frosting:
In a bowl combine butter, sugar, milk and extract and beat until creamy and smooth.

Frost cookies and sprinkle with extra crushed candy cane.