Finish off that holiday ham with these delicious and easy leftover ham recipes and never feel like you are eating leftovers!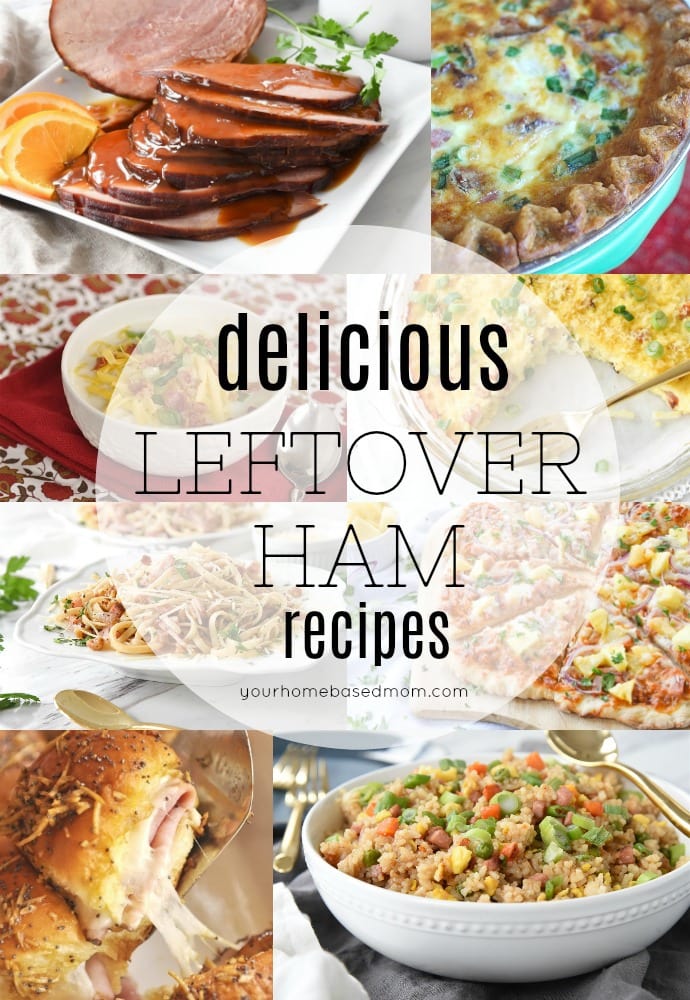 Everyone loves a good holiday meal and having leftovers is a big perk. But after a couple days of eating the same meal, I typically still have a lot of leftover ham that we we don't want to go to waste. Here is a collection of my favorite leftover ham recipes that we love. They are all delicious, use up that leftover ham, and never once does my family feel like we are still eating a leftover holiday meal.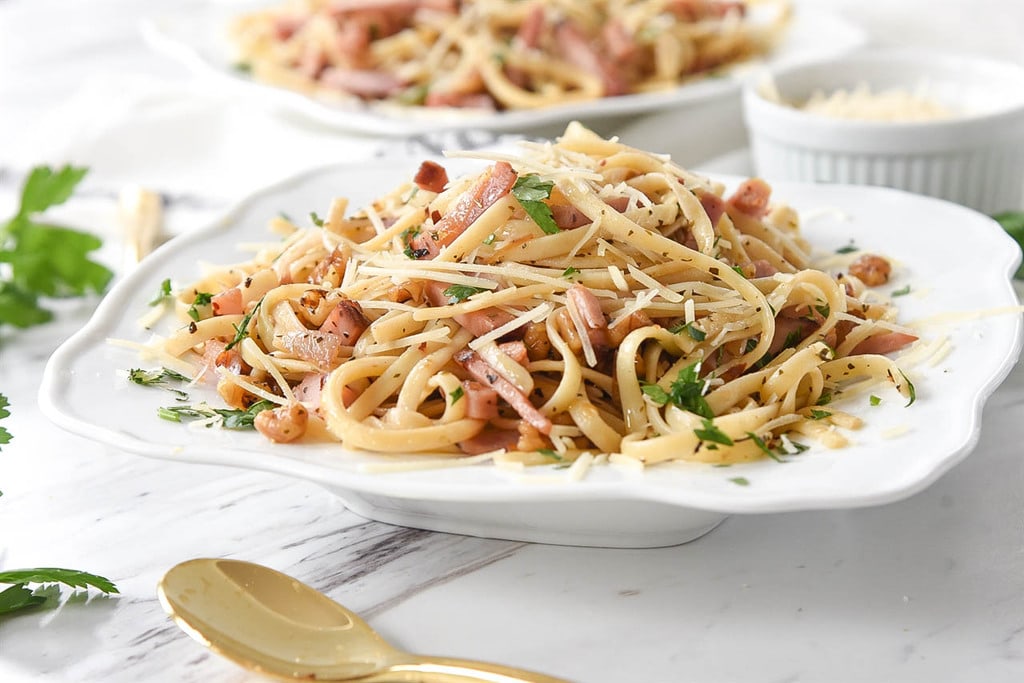 How to Use Leftover Ham
Roasted Walnut and Ham Pasta is one of my new favorite leftover ham recipes. Nothing about this dish says leftovers. The light olive oil, garlic, and shallot sauce makes this feel more like a dish you would order at a restaurant than one you would throw together to use up your leftover holiday ham.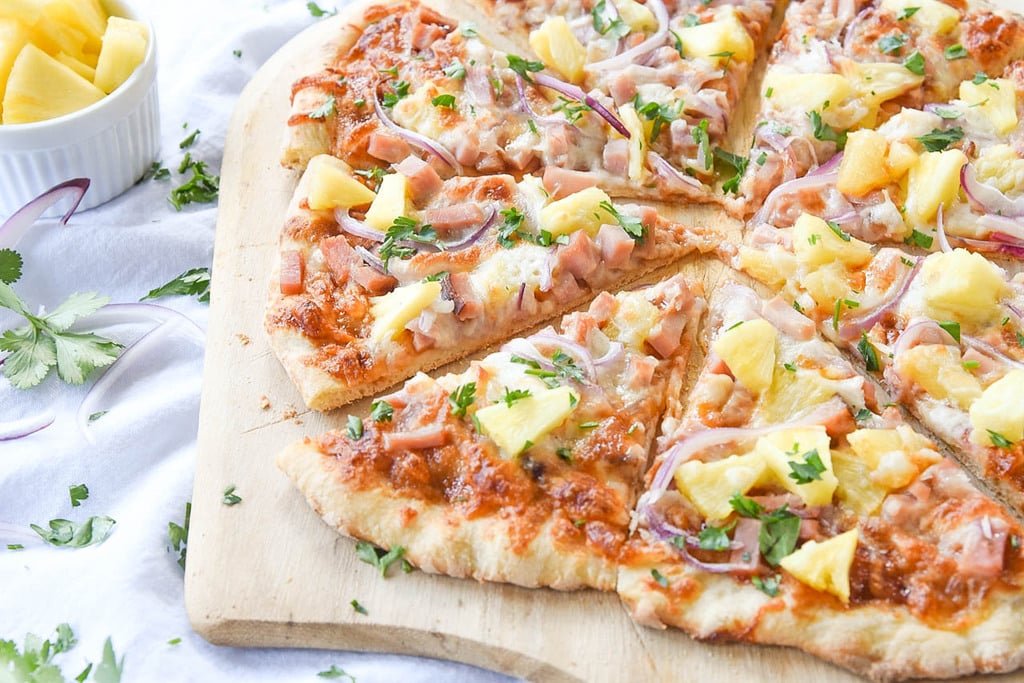 We love Hawaiian Pizza and this recipe uses diced ham in place of Canadian bacon. A great meal for any day of the week, and no one will ever recognize the leftovers.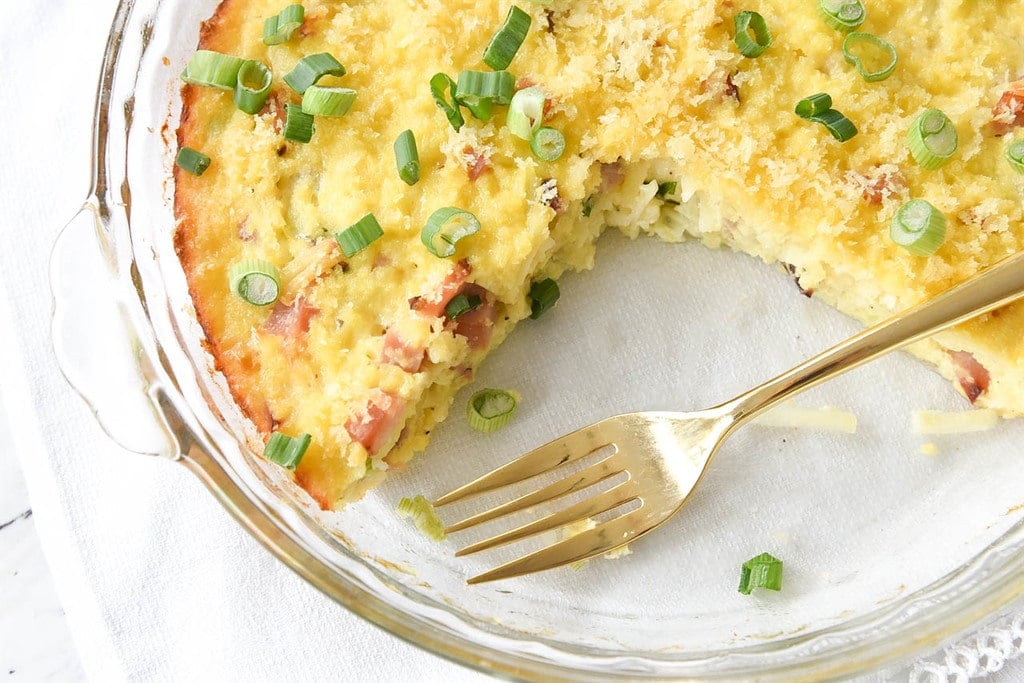 When I think of leftover ham recipes, I tend to think about dinner.  But this Overnight Breakfast Casserole is the perfect combination of eggs, ham, and cheese.  Enjoy it for breakfast or brunch, or change up your dinner routine with a delicious breakfast dish.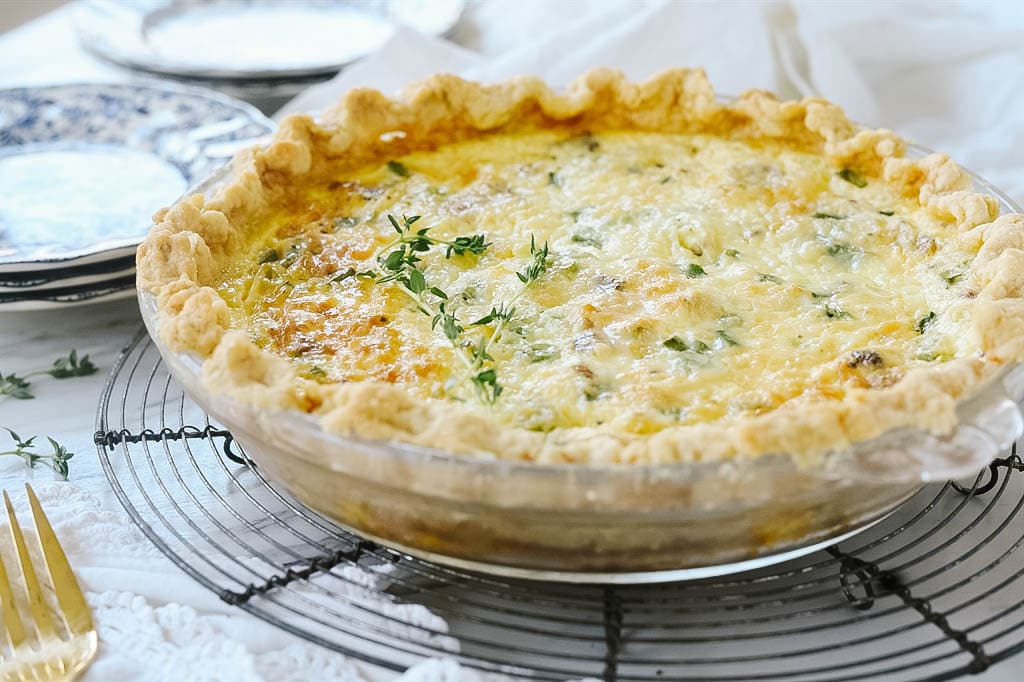 Another great breakfast recipe for leftover ham is this Quiche Lorraine. Use a store bought pie crust to make this a quick and easy recipe!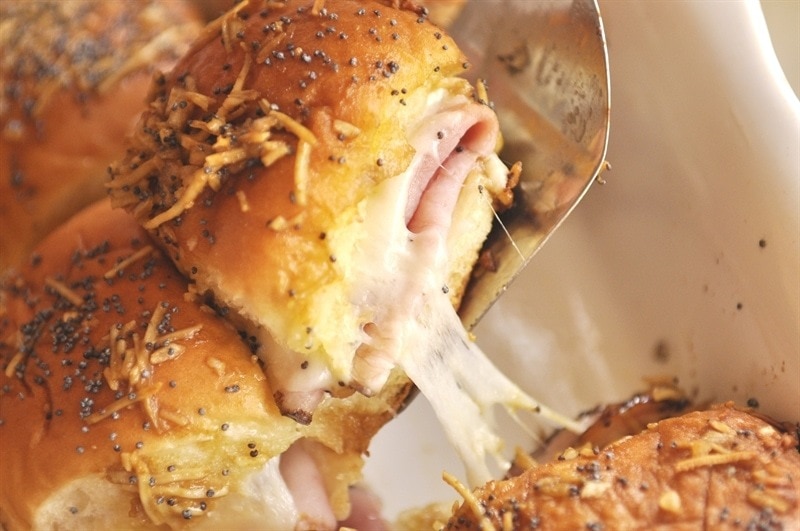 Sandwiches are a pretty common way to get rid of leftover ham, but why not take it up a notch with these Hawaiian Ham and Cheese Sliders.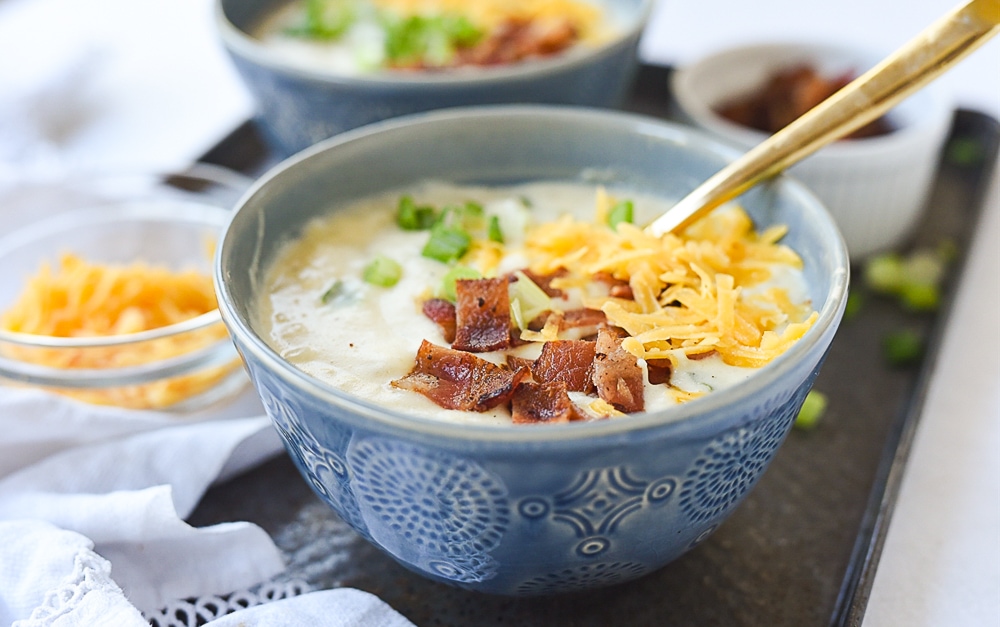 A bowl of Baked Potato Soup is perfect for a chilly night. Diced ham makes a great substitute for the bacon or you can add some diced ham to the soup itself for even more flavor.
In addition to these recipes, I love making our favorite fried rice with ham and using some sliced ham as part of the Tailgate Sandwich. I hope you found a leftover ham recipe that you can't wait to try.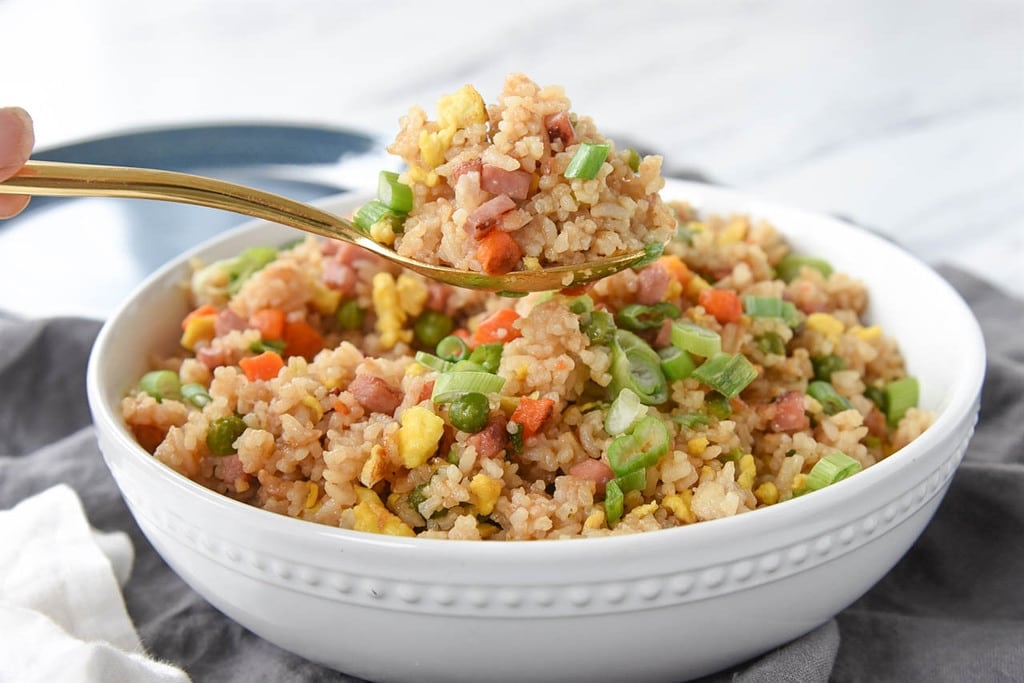 Holiday Ham Recipes
Before you need leftover ham ideas, you need a great holiday ham recipe. Check out two of my favorite.
This Slow Cooker Ham frees up your oven space for all of those great side dishes you need to make. And the brown sugar and maple glaze is perfect for any holiday meal.
I like to get my husbands help with the holiday meal by having him cook this Grilled Spiced Ham. The citrus glaze on this ham is perfect for Spring.