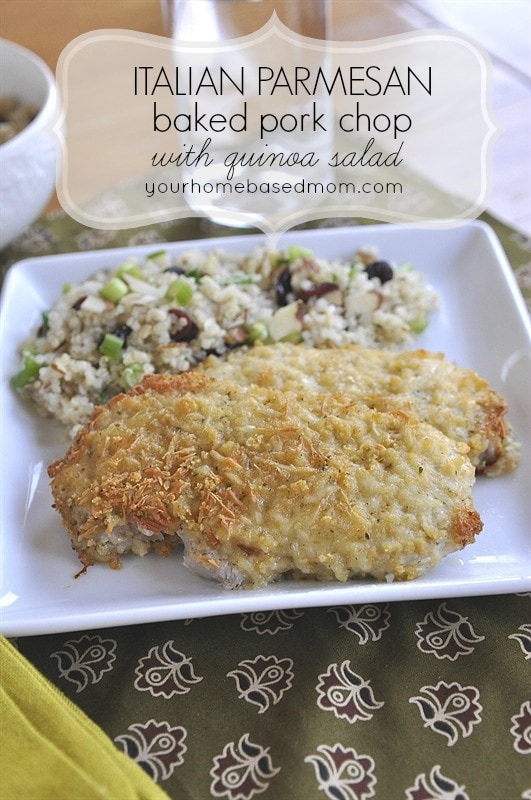 One of my favorite things to do here on the blog is provide you with delicious yet quick & easy dinner solutions.  Having raised four very active children I know what it is like to spend all day running kids here and there, volunteering and taking care of everything else that comes along with a family (i.e. laundry, laundry and more laundry)    Even though I no longer have children at home I'm busy and more often than I'd like to admit I look at the clock and it's after four and I have no idea what's for dinner.  That ever happen to anyone else?
I'd like to be able to say that every meal my family eats is prepared totally from scratch but some days that is just not possible.
That's when things like Kraft® Fresh Takes come in handy.    They are a great way to quickly and easily dress up your family's favorite meats.  Kraft® Fresh Takes  are a special blend of Kraft Natural Cheese and seasoned breadcrumbs.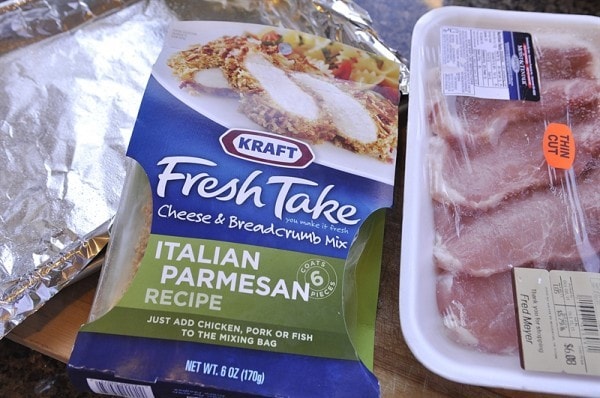 All you  need is your favorite cut of meat.  I had some pork chops in the freezer so I grabbed those and a Kraft® Fresh Takes Italian Parmesan Mix.
All you have to do is open the package and mix the two pockets of ingredients together.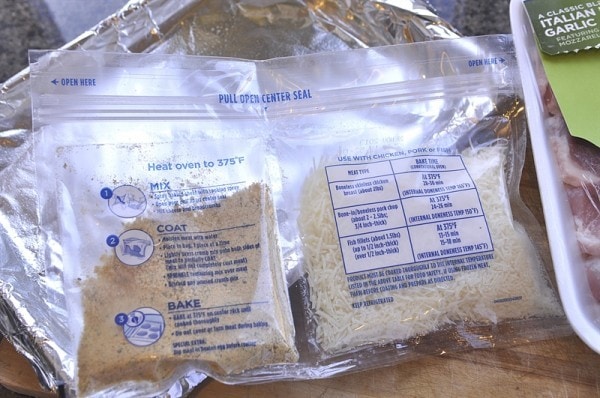 Place your dampened meat into the packet and coat both sides of meat with the mixture.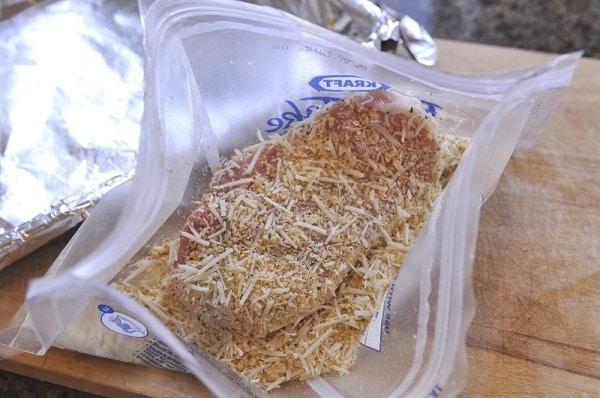 Then place it onto a foil lined baking sheet that has been sprayed with cooking spray.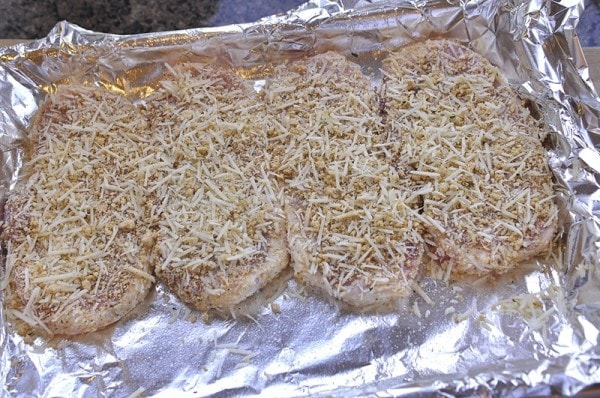 Bake for the indicated amount of time and you've got dinner!  A delicious Italian Parmesan Baked Pork Chop.
I put together a quick quinoa salad to go along with our pork chops.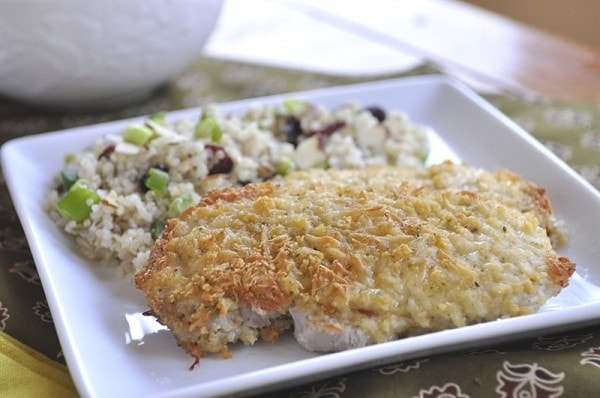 The quinoa salad is quick & easy too.  To two cups of cooked quinoa I added dried cranberries, sliced almonds, green onions and about 1/4 C of my favorite Kraft dressing.  I used Honey Mustard.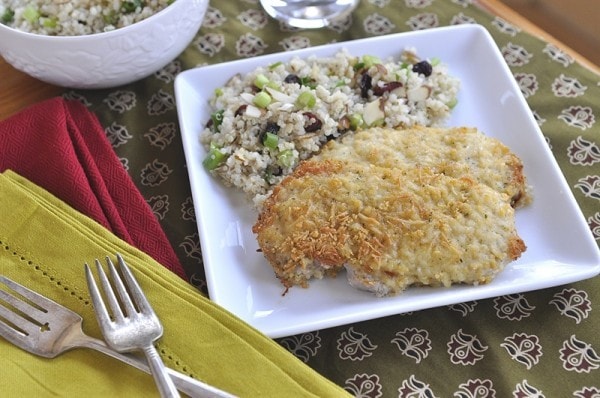 So on those nights when you need a little extra help in the kitchen give  Kraft® Fresh Takes a try.  They come in several fun flavors – Cheddar Jack & Bacon,  Chili Lime & Panko, Classic Four Cheese, Spicy Chipotle Cheddar, Smoky Mesquite BBQ, Rosemary & Roasted Garlic, Savory Four Cheese and Italian Parmesan.  Keep a couple in the fridge ready for those crazy nights!
Disclaimer: This post is sponsored by Lunchbox. All opinions are my own.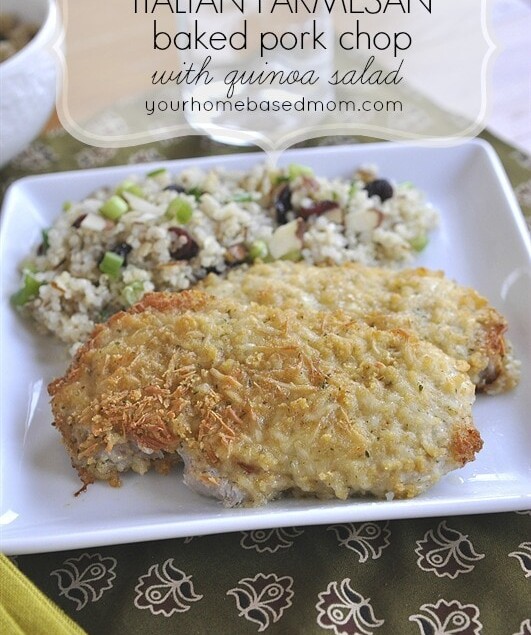 Italian Parmesan Baked Pork Chops with Quinoa Salad
Ingredients
4-6 pork chops
1 Package of Kraft Fresh Takes Italian Parmesan
2 C cooked quinoa
2 Tbsp dried cranberries
1/4 C sliced almonds
1/4 C green onions chopped
1/4 C favorite Kraft dressing
Instructions
Dip pork chops in water and then into cheese and breadcrumb mixture.

Place on a foil lined baking sheet sprayed with cooking spray.

Bake at 375 degrees for 25-30 minutes or until meat is cooked through.
Quinoa Salad
Combined cooked quinoa with all other ingredients.

Stir to coat