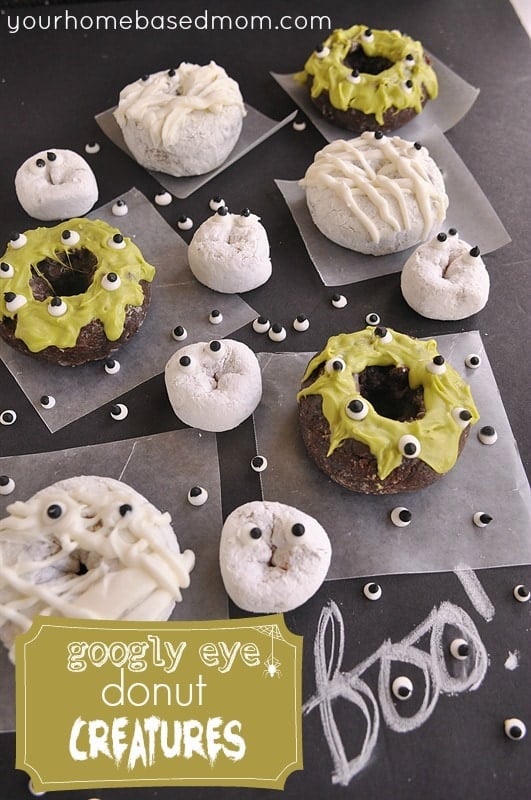 So we've been having just a little too much fun at our house with googly eyes!
After making a batch of my own edible googly eyes I decided to create some fun googly eye donut creatures thanks to some inspiration from Matthew Mead.
You can turn just about anything into a fun googly eye creature!  I decided to go with donuts.
First we went for some googly eye donut monsters!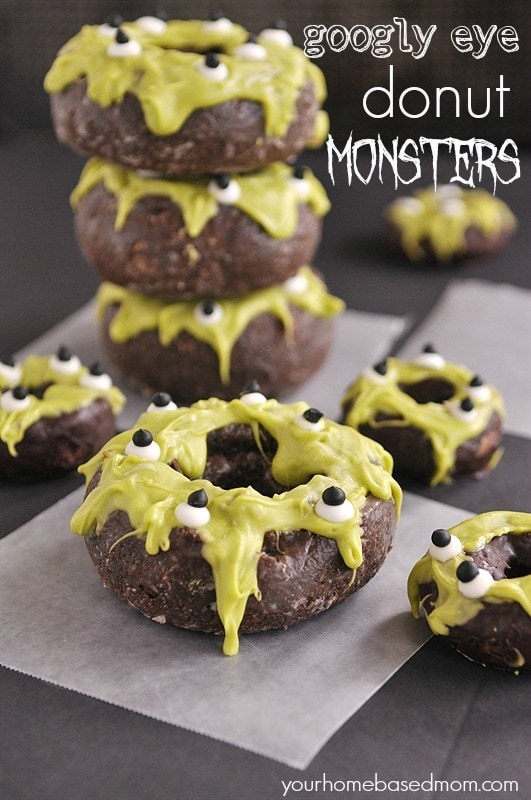 I picked up some chocolate cake donuts at Krispy Kreme (only place I could find them!)  Using some of the Vibrant Green Wilton Melts and some googly eyes I created some fun little donut monsters.
Just melt your candy in the microwave and spoon over the top of the donut.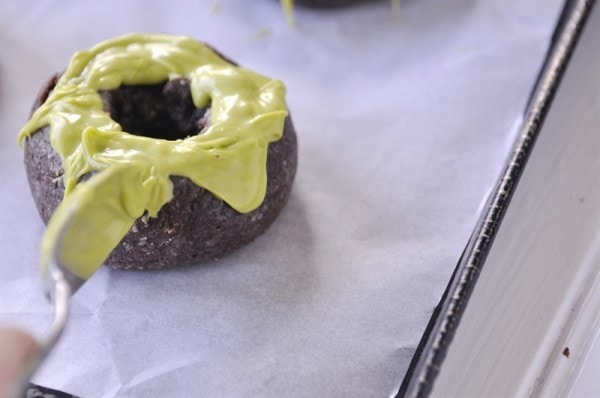 To make the chocolate easier to work with and drip down the sides better I added some canola oil into the chocolate to make it a bit thinner.  To a half a bag of melts I probably added a tablespoon or so of oil.  Use the side of your spoon to pull it down onto the sides.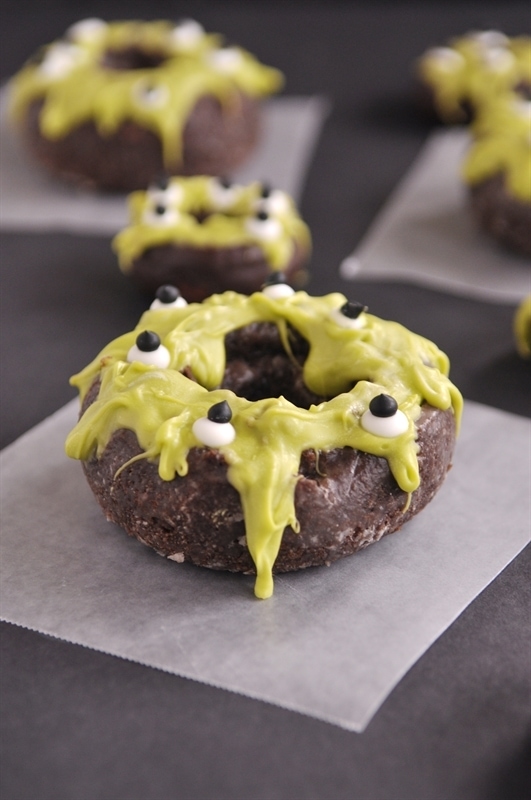 Then while the chocolate is still warm place your googly eyes wherever you want them.  The more googly eyes the better!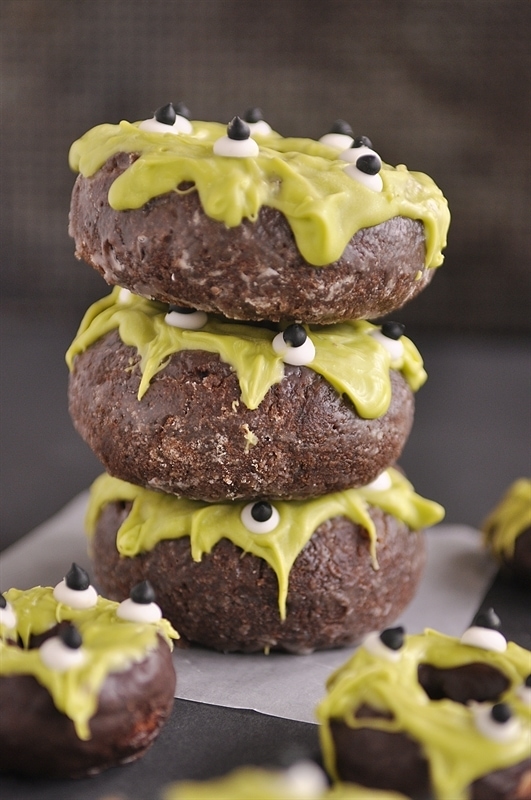 Then get carried away taking pictures because you think they are so cute!!
OK – just one more!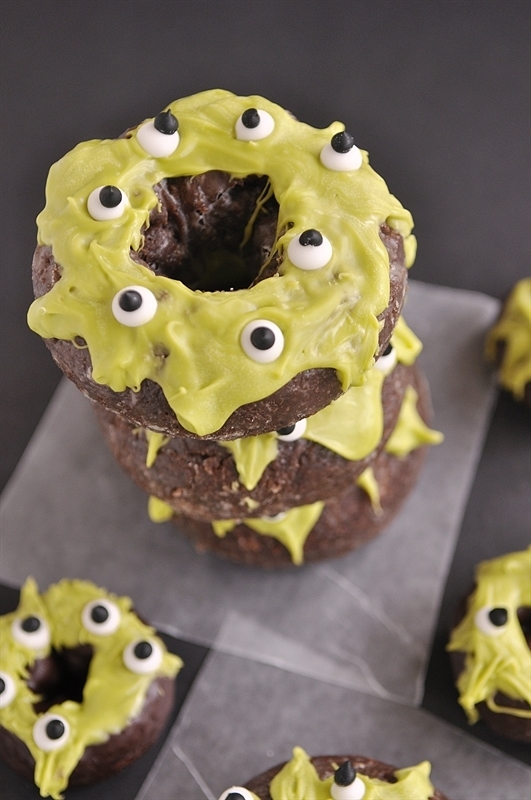 I also bought some of those cute little donettes they sell in a box in the bakery section of the grocery store and made some little googly eye donut monsters.  They are bite size!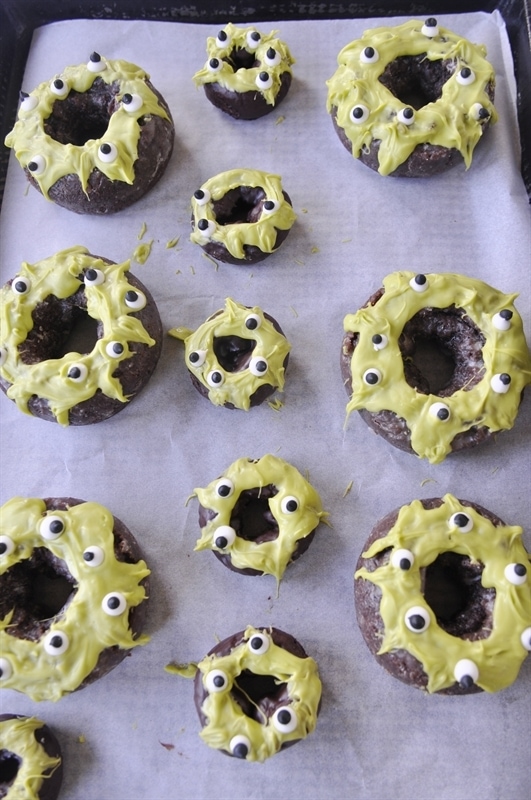 Next I bought a box of powdered sugar donuts at the grocery store to create some googly eye donut mummies!
How cute are these guys?!  For the mummies I just melted some white Wilton melts (adding the oil again)  I put the melted chocolate into a zip loc bag and snipped off the corner and then just drizzled the chocolate back and forth.  Add googly eyes!  These googly eye donut mummies were inspired by The Idea Rooms darling Mummy Oreo Pops.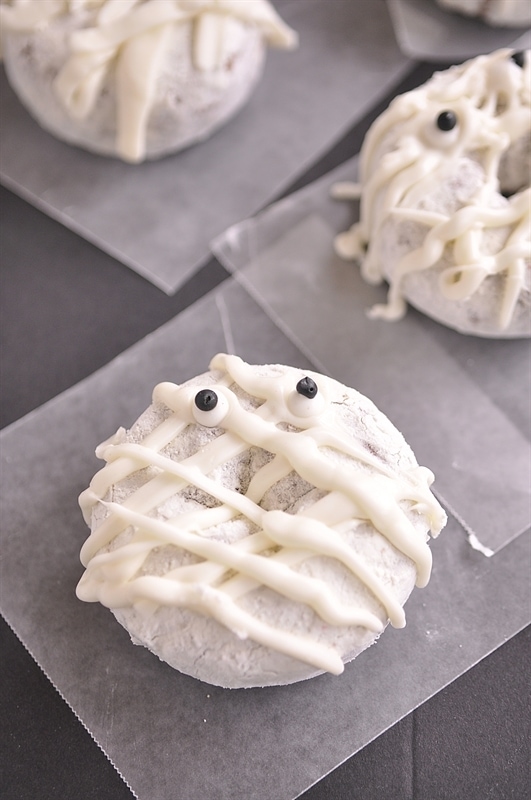 Then, with some of the little powdered sugar donettes we made some googly eye donut ghosts to go with our monsters and mummies.  Aren't they the cutest.  Just use your melted white chocolate to glue the eyes on.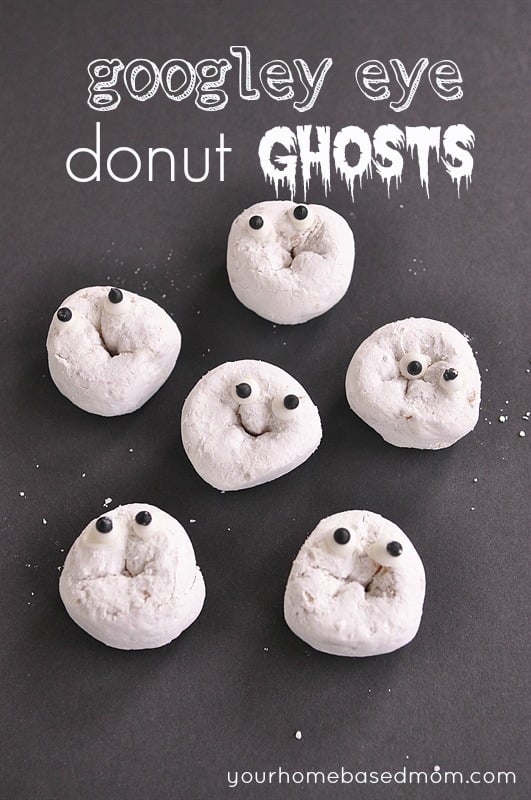 The mummies and the ghosts look so cute together.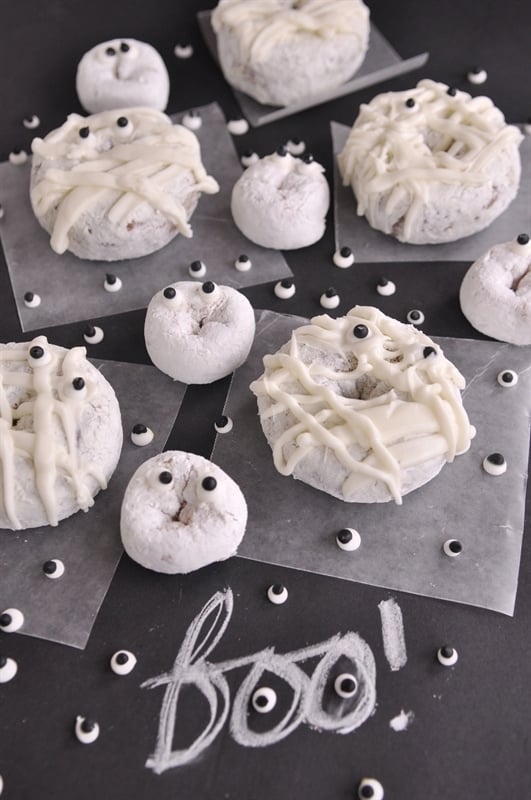 To make your own googly eyes follow my step by step tutorial here.
And to give you a few more ideas how to use all those googly eyes you are going to have after you make your own googly eyes here are some fun ideas I've found out there!
Mummy White Chocolate Cinnamon Pretzels from Your Homebased Mom
Simple Halloween Food Ideas for Kids from 30 Handmade Days
 Ooey Gooey Monster Eye Cookies from Lil Luna
Monster Fruit Dip from 30 Handmade Days
Monster Cupcakes from The Celebration Shoppe
Mike & Sulley Monsters Oreo Pops (not Halloween but cute!) from Mom Endeavors
Monster Cookies from Artsy-Fartsy Mama
For a few other fun Halloween treat ideas check out these: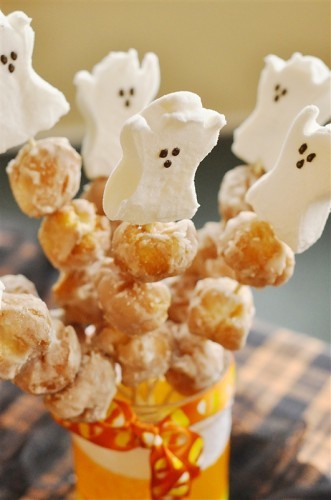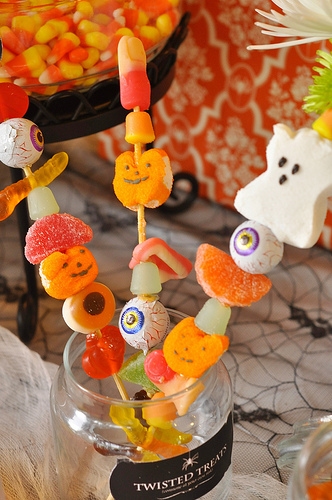 Candy Corn White Chocolate Popcorn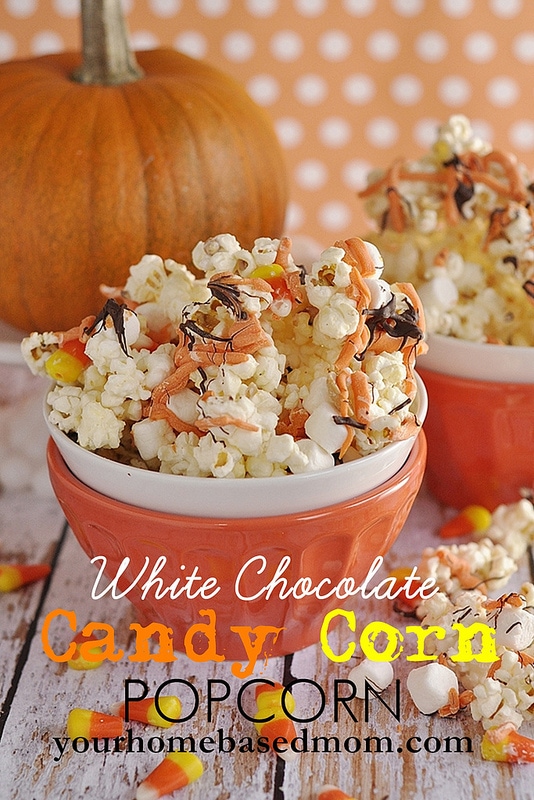 Leigh Anne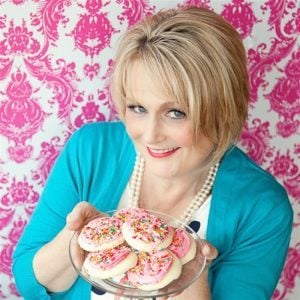 You can also visit me on Facebook, Pinterest, Twitter, Instagram
and Google+
For a list of where I Link Up each week go here
Get my Weekly Menu Plan for FREE!
Receive my FREE "What's for Dinner?" Meal Planning Course, a copy of my FREE ebook that includes my most popular recipes and my FREE weekly Meal Plan.