Create the cutest Halloween Donuts using store bought donuts, some candy melts, and some candy eyes.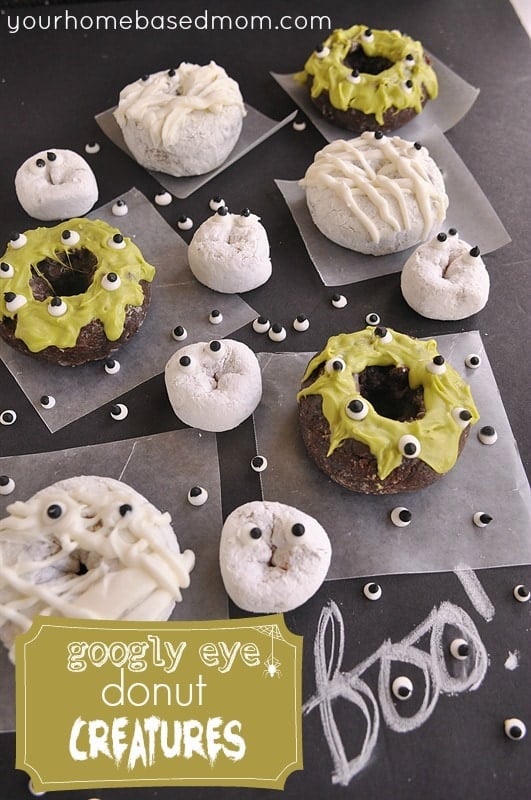 So we've been having just a little too much fun at our house with candy eyes. After making a batch of my own candy eyes, I decided to create some fun Halloween donuts. We created Monster Donuts, Mummy Donuts, and Ghost Donuts, all using store bought donuts, candy melts, and our fun edible googley eyes!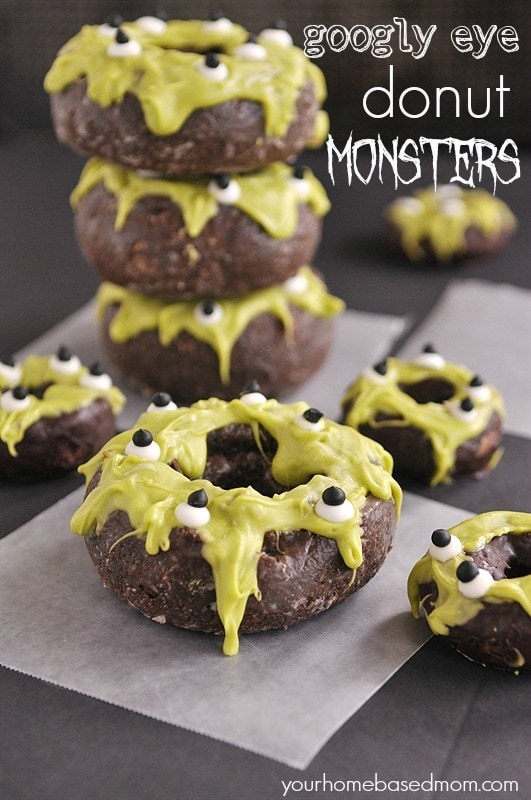 How to Make Monster Donuts
I picked up some chocolate cake donuts at the store. Then Using some of the Vibrant Green Wilton Melts and some candy eyes, I created some fun little donut monsters.
Melt your Vibrant Green Wilton Melts Candy in the microwave and spoon over the top of the donut.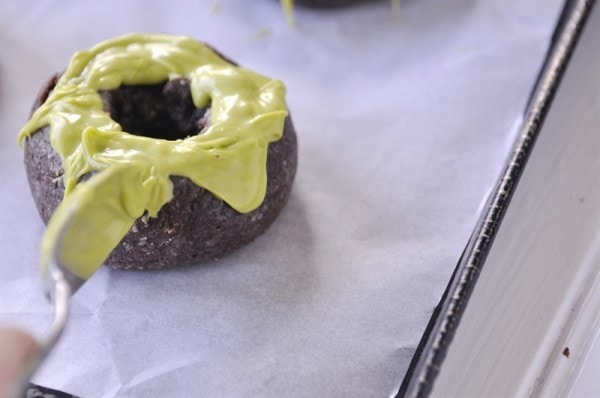 To make the chocolate easier to work with and drip down the sides better I added some canola oil into the chocolate to make it a bit thinner. To a half a bag of melts I probably added a tablespoon or so of oil.
Use the side of your spoon to pull the chocolate down onto the sides.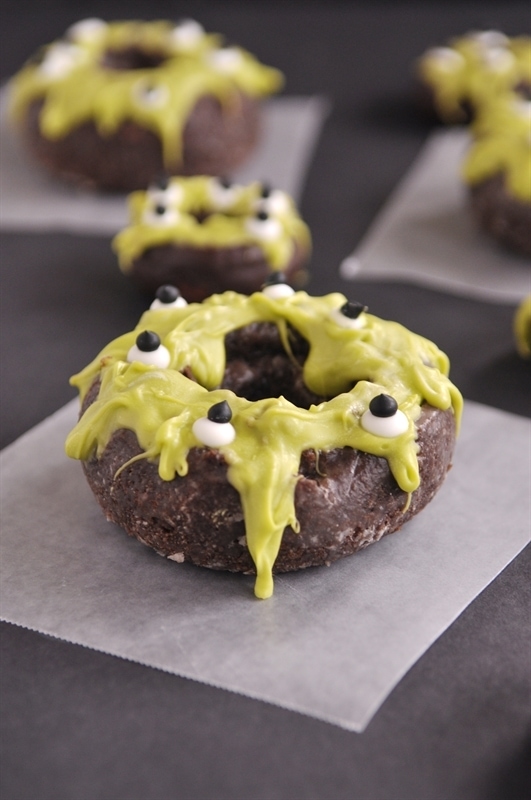 Place your candy eyes on while chocolate is still warm. The more googly eyes the better!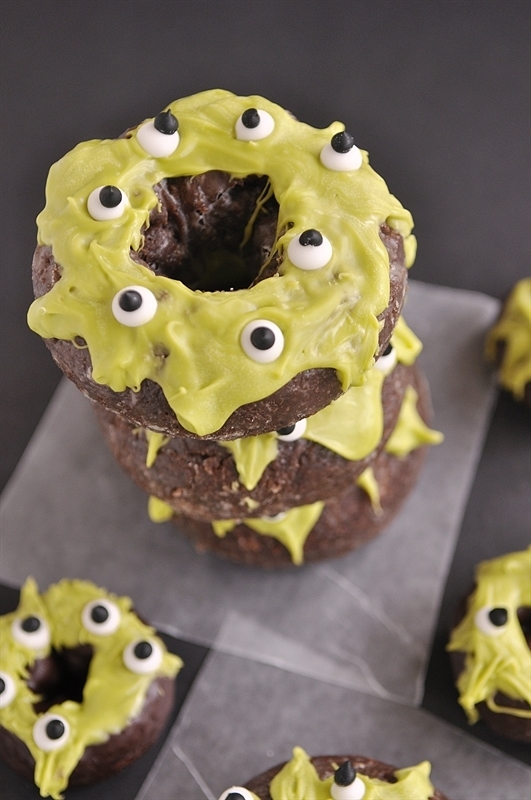 How to Make Mummy Donuts
I also bought some of those cute little donettes they sell in a box in the bakery section of the grocery store and made some little googly eye donut mummies. They are bite size!
Melt white Wilton melts (adding the oil again)
Put the melted chocolate into a zip loc bag and snip off the corner.
Drizzle the chocolate back and forth over the donut.
Add googly eyes!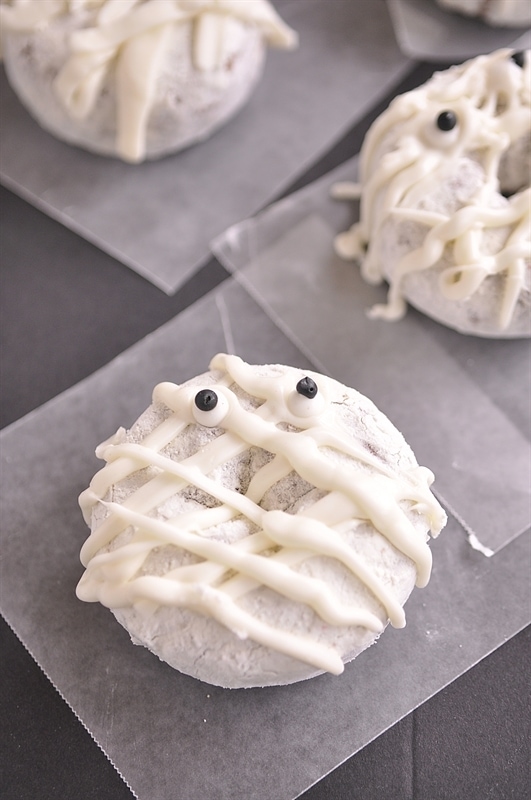 How to Make Donut Ghosts
With some of the little powdered sugar donettes we made some googly eye donut ghosts to go with our monsters and mummies. Aren't they the cutest.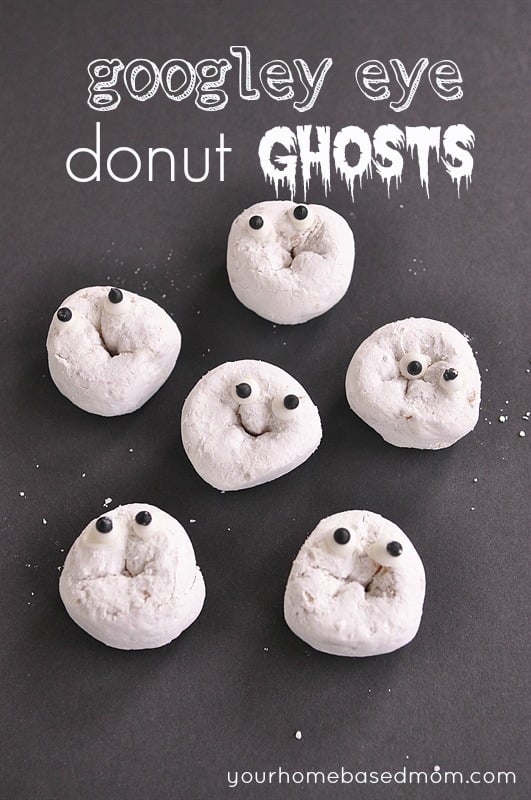 Melt the white chocolate melts to use as glue the eyes for the eyes.
Add a dot of melted chocolate on the back of the googly eye and apply to donut.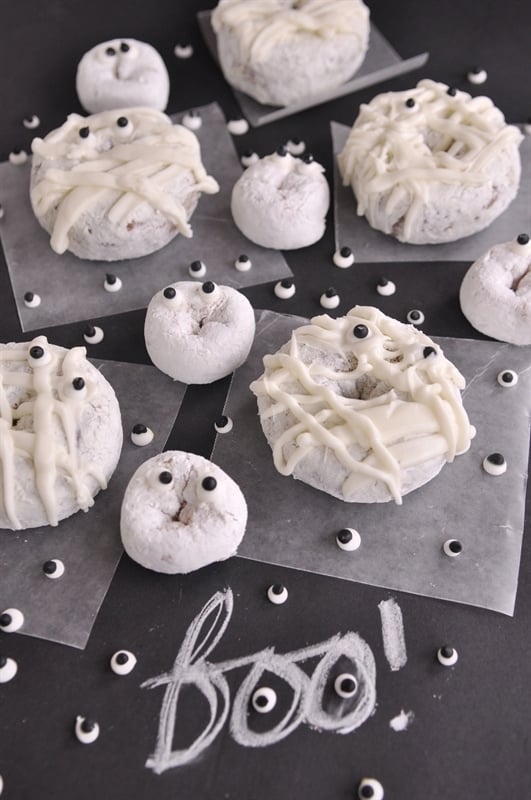 Check out more fun Halloween recipes:
Be sure and follow me over on You Tube for weekly cooking demos.