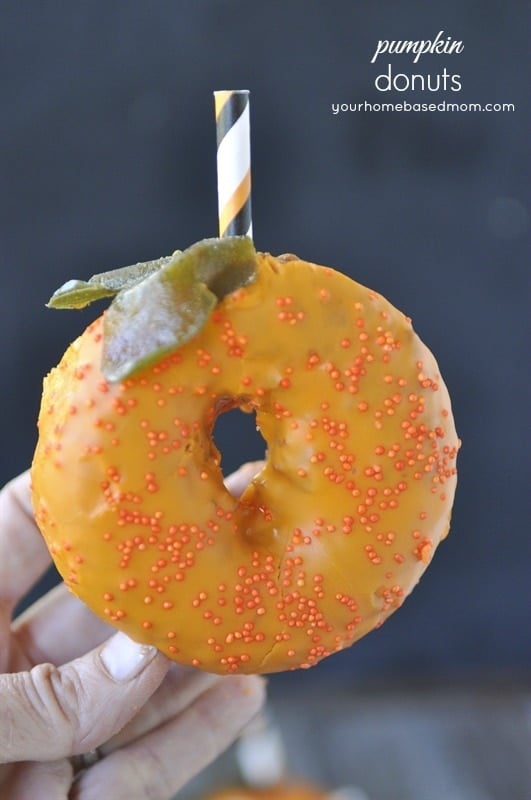 I am a big fan of Halloween and even though my husband and I are now empty nesters we celebrate up big.  Since I no longer have children at home to plan costumes for I have talked my husband into dressing up with me for Halloween.  He's a good guy.  Last year I got him to be Popeye!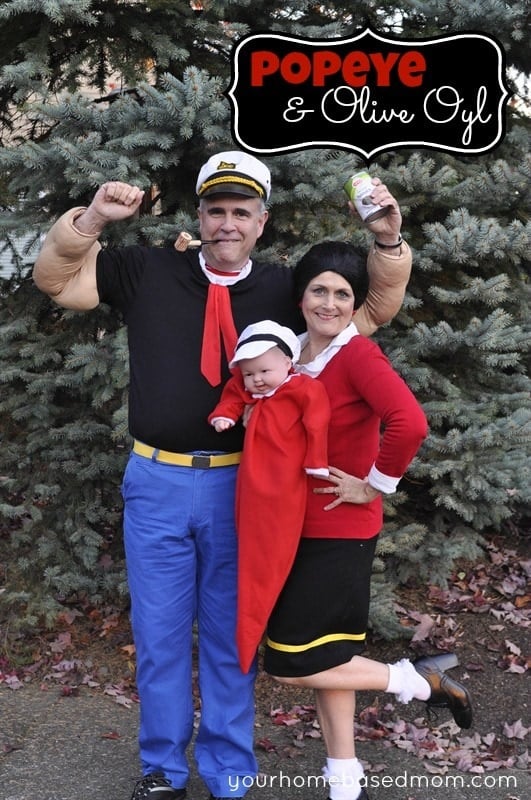 You can see some of our past costumes here.   I'll be unveiling this year's couple costume on September 26th!
Each year we host a Halloweenie Roast for our neighbor kids.  It is a lot of fun and donuts are usually a big part of it!  Last year we even had a Decorate Your Own Donut Party!  The kids loved it!
This year I decided to create some pumpkin donuts.  I really wasn't sure if I should call them donut pumpkins or pumpkin donuts because there technically is no pumpkin in these donuts.  They just look like pumpkins!
I had so much fun making Apple Donuts for back to school that I couldn't  resist doing a pumpkin version.  Oh and then there were those Ruler Donuts too.  I told you we like donuts!
Pumpkin Donuts are easy to make.  I purchased my unglazed cake donuts at our local donut shop and mixed up some glaze with powdered sugar and a little milk.  You just want a nice smooth consistency that is easy to dip into.  Of course you will need some sprinkles too.  I am a firm believer that sprinkles make everything better!!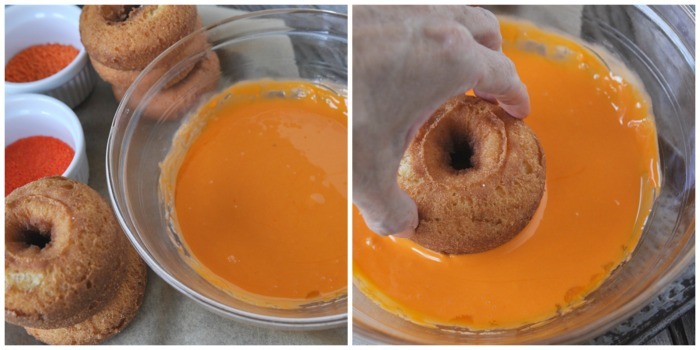 Be sure and gently shake the donut after dipping it so you get a nice smooth surface.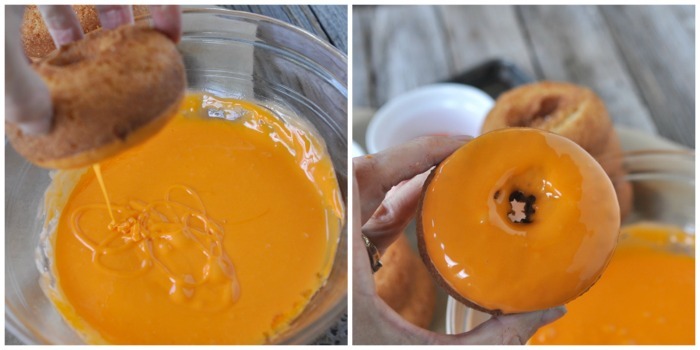 Then go crazy with those sprinkles.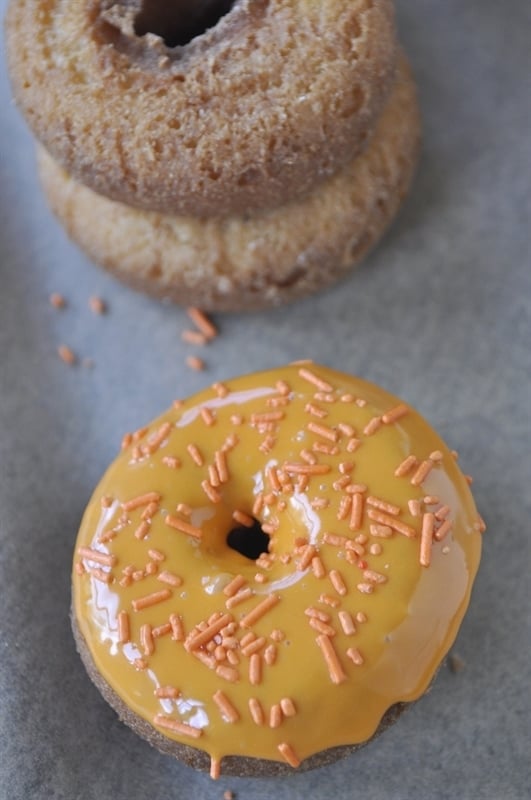 Place them  on a parchment paper covered surface to dry and let the glaze set up.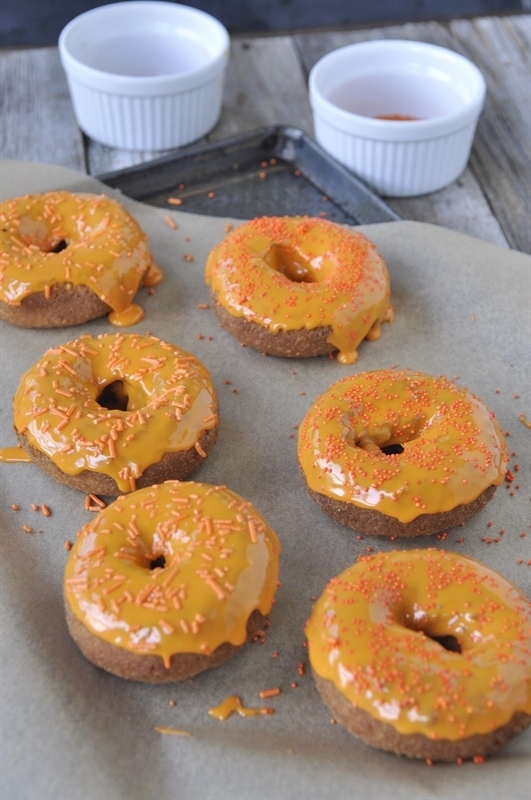 Every pumpkin needs a stem and a leaf.  I used some fun Halloween straws I picked up at the Dollar Tree or you could also use pretzel sticks like I did on the Apple Donuts.  I created the pumpkin leaf out of some green apple fruit leather I got at WinCo. I just cut out a leaf that somewhat resembles a pumpkin leaf.  Use the straw or pretzel to push the leaf down into the donut.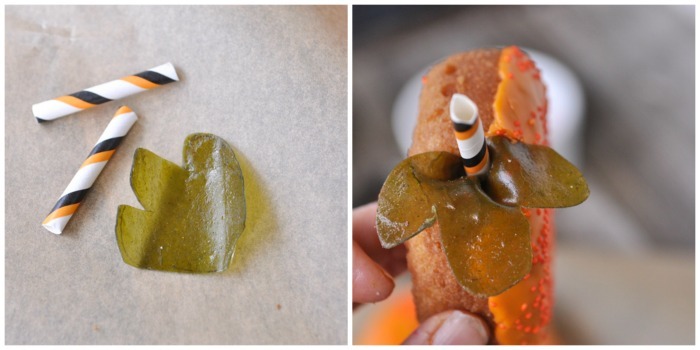 And there you have it, a pumpkin donut or a donut pumpkin!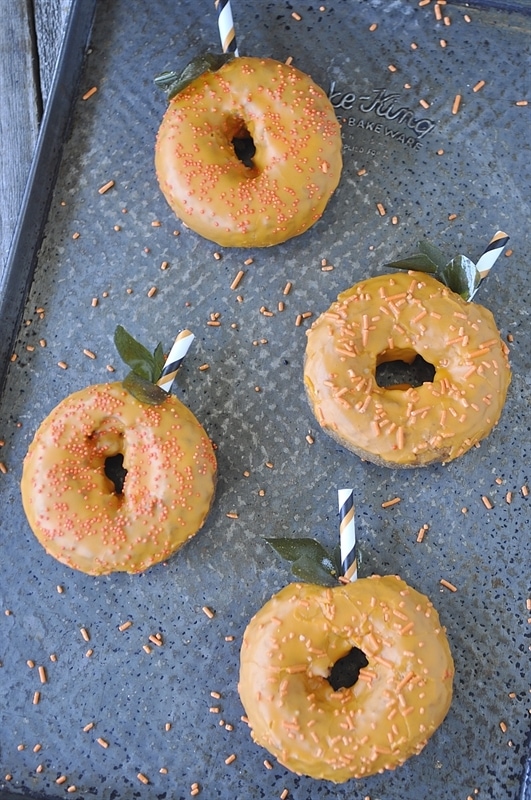 They are just too cute!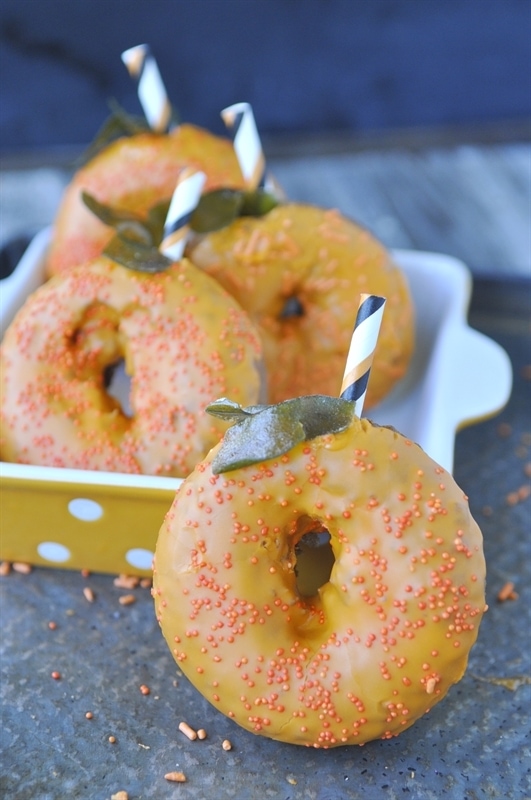 And I had way too much fun taking photos of them!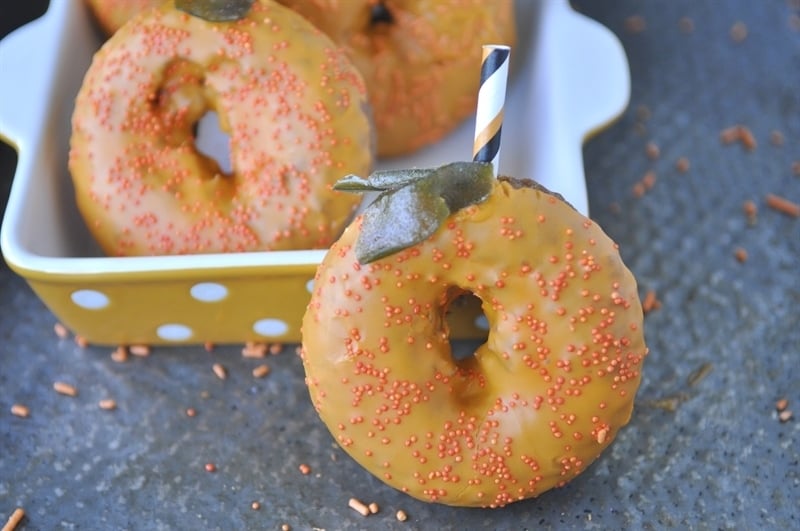 And if you need even more fun Halloween donut ideas check out my fun Googly Eye Donuts!  I even have a tutorial on how to make your own Googly Eyes too.
This post was originally shared as part of Eighteen25's Spooktacular September Series – be sure and check out all the fun over there!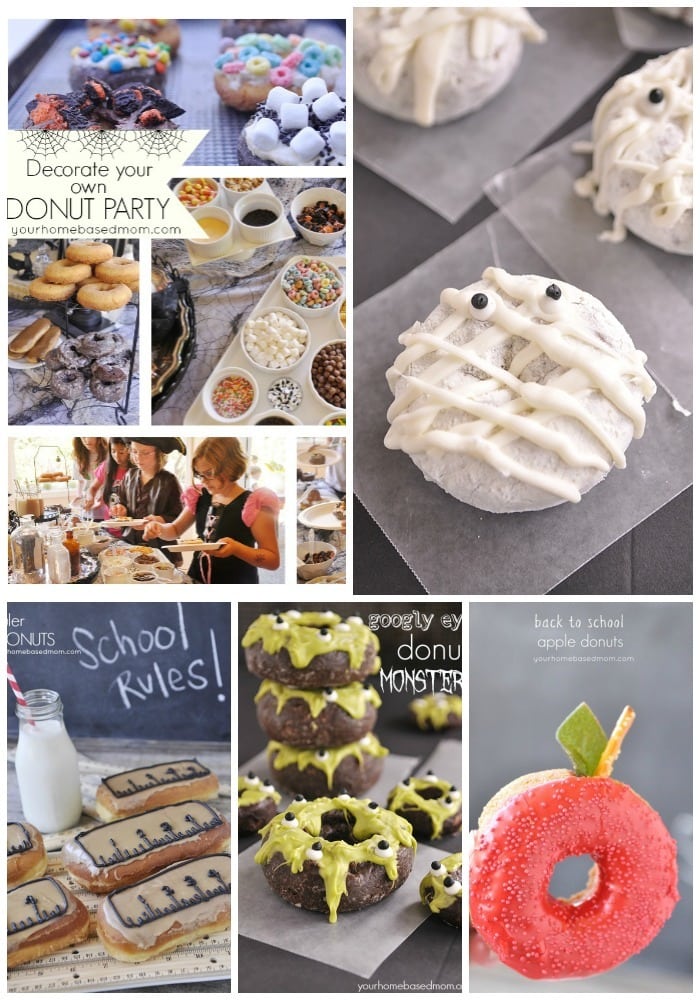 Donut Fun
Decorate Your Own Donut Party/Mummy Donuts/ Ruler Donuts/ Googly Eye Monster Donuts/ Apple Donuts
Halloweenie Roast Fun!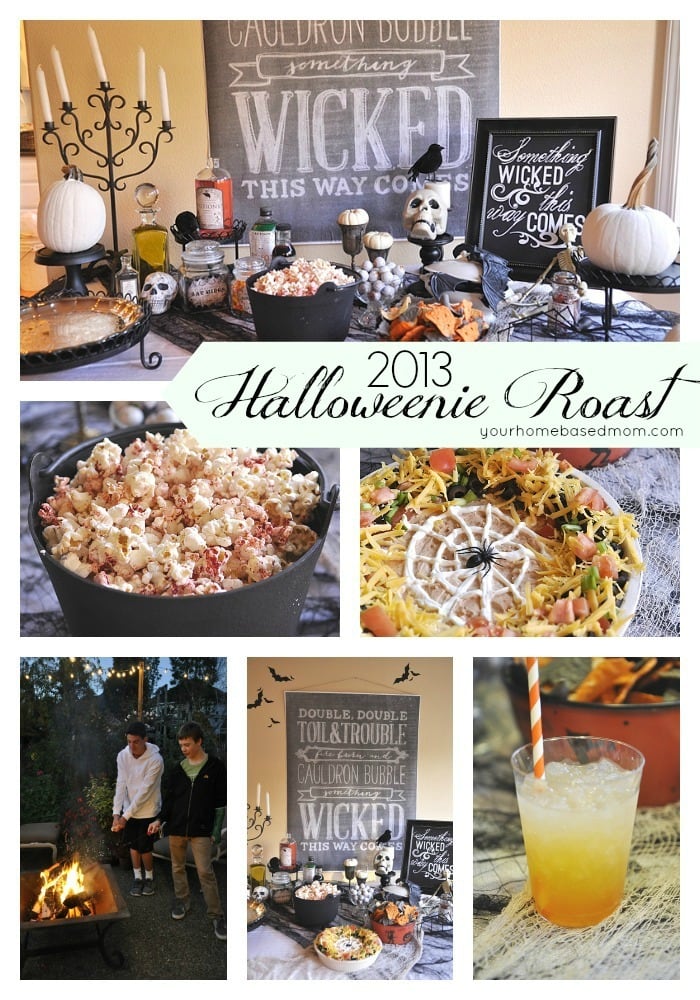 Halloweenie Roast 2013/2012/2011/2010/ 2009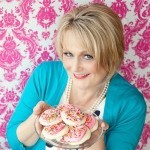 Hi – I'm Leigh Anne! I have been a homebased mom for 30 years since my first baby boy was born! I love working with women and helping to inspire them to achieve their goals and dreams while still maintaining motherhood and family as their number one priority. I blog about everything I enjoy – creating treats and meals in my kitchen, spending time in my garden, entertaining and party planning, reading, self improvement and tips and ideas on style and fashion.  Please visit me over at Your Homebased Mom.