Turn a regular store bought donut into a cute little pumpkin in just a few steps.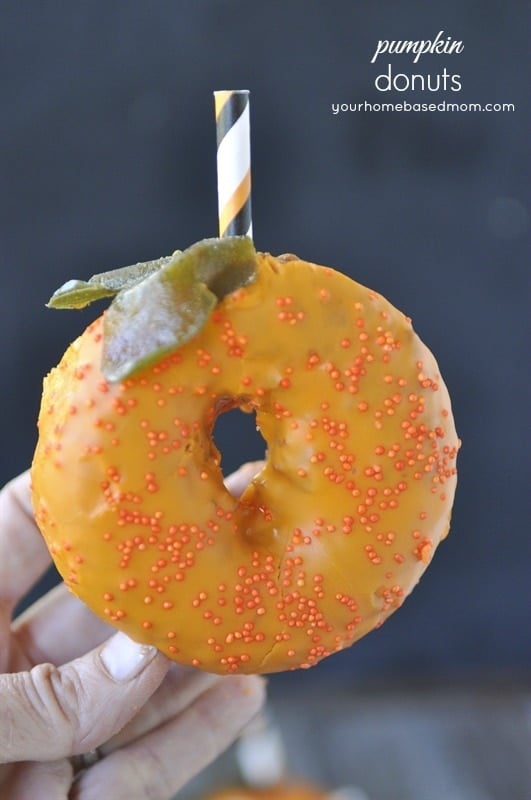 I am a big fan of Halloween and even though my husband and I are now empty nesters we celebrate up big. Since I no longer have children at home to plan costumes for I have talked my husband into dressing up with me for Halloween. He's a good guy. Last year I got him to be Popeye!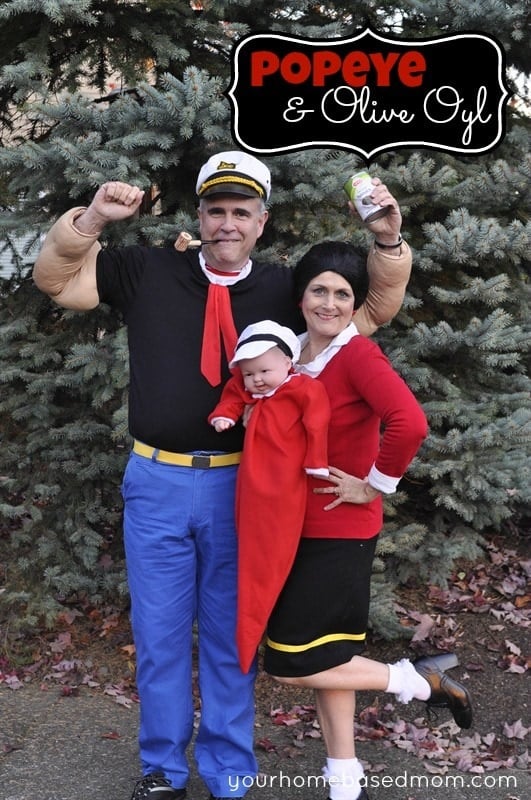 You can see some of our past costumes here. I'll be unveiling this year's couple costume on September 26th!
Each year we host a Halloweenie Roast for our neighbor kids. It is a lot of fun and donuts are usually a big part of it! Last year we even had a Decorate Your Own Donut Party! The kids loved it!
This year I decided to create some pumpkin donuts. I really wasn't sure if I should call them donut pumpkins or pumpkin donuts because there technically is no pumpkin in these donuts. They just look like pumpkins!
How to Make Pumpkin Donuts
Pumpkin Donuts are easy to make.
Purchase unglazed cakeI donuts at your local donut shop.
Make a glaze using powdered sugar and milk. You just want a nice smooth consistency that is easy to dip into.
Add in orange food coloring.
Dip top side of donut into glaze.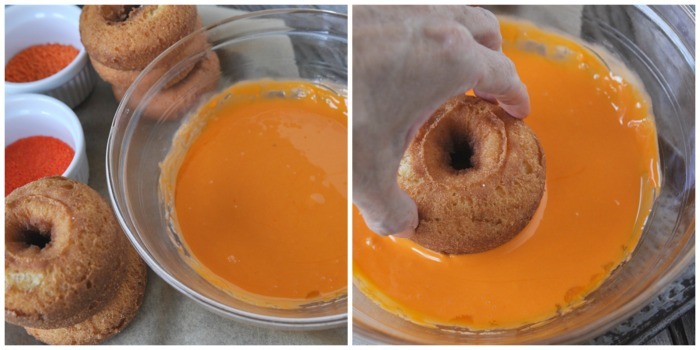 Gently shake the donut after dipping it so you get a nice smooth surface.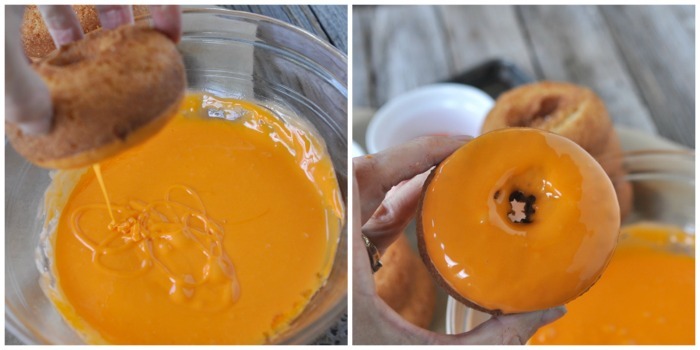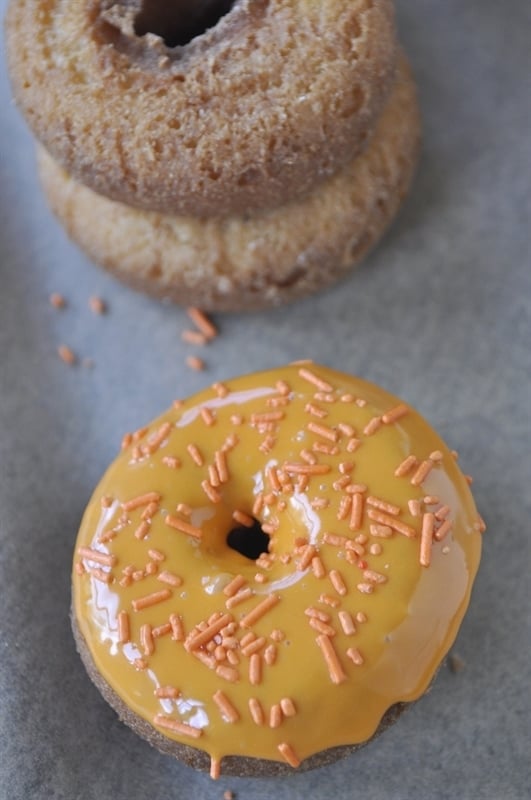 Place them on a parchment paper covered surface to dry and let the glaze set up.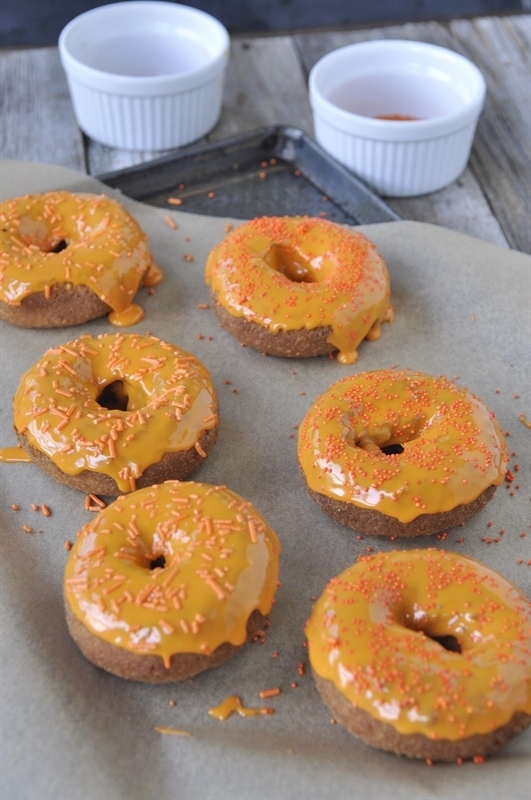 How to Make Pumpkin Stem and Leaf
Every pumpkin needs a stem and a leaf. I used some fun Halloween straws I picked up at the Dollar Tree or you could also use pretzel sticks like I did on the Apple Donuts. The pumpkin leaf is cut out of some green apple fruit leather I got at WinCo. I just cut out a leaf that somewhat resembles a pumpkin leaf. Use the straw or pretzel to push the leaf down into the donut.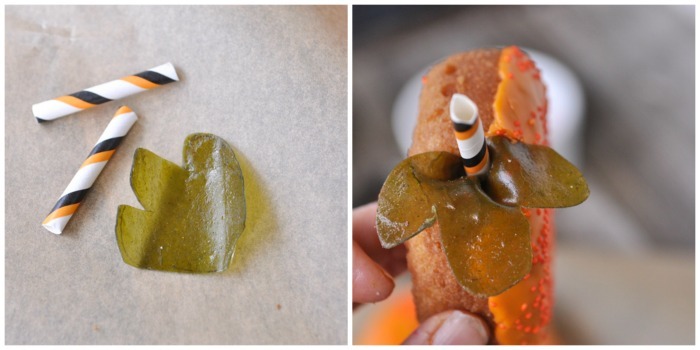 And there you have it, a pumpkin donut or a donut pumpkin!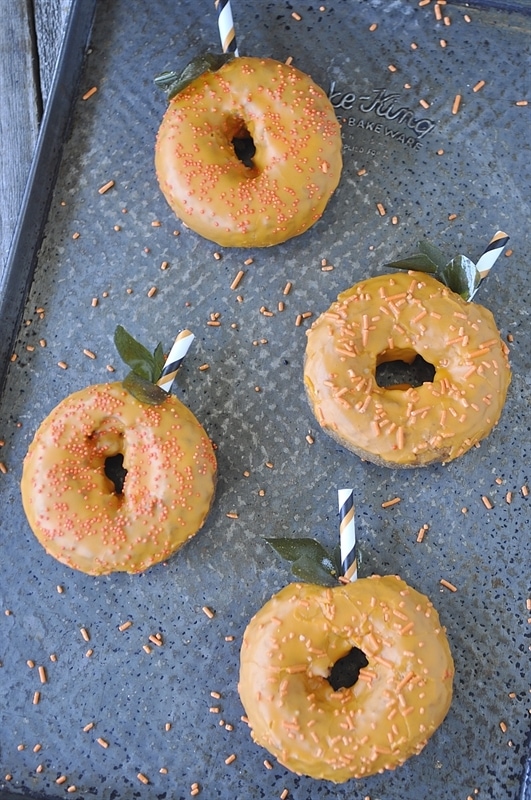 They are just too cute!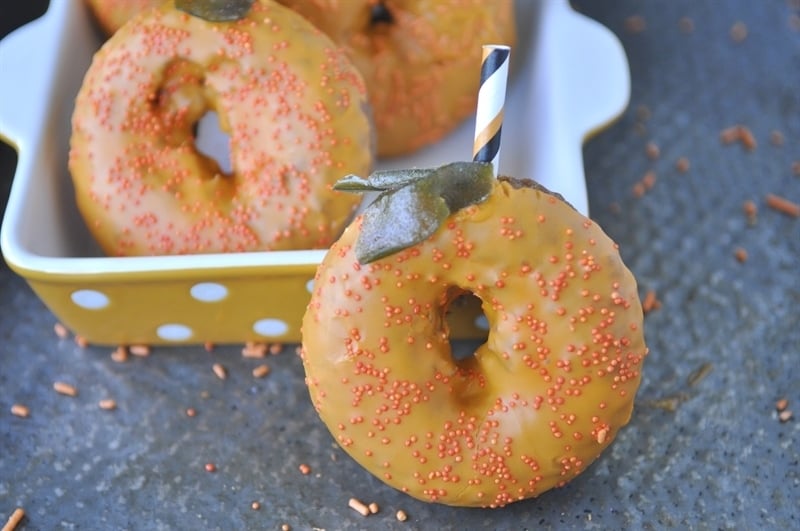 And I had way too much fun taking photos of them!
And if you need even more fun donut ideas check out: