Cider Hot Chocolate is the best of both worlds! The perfect cold weather drink.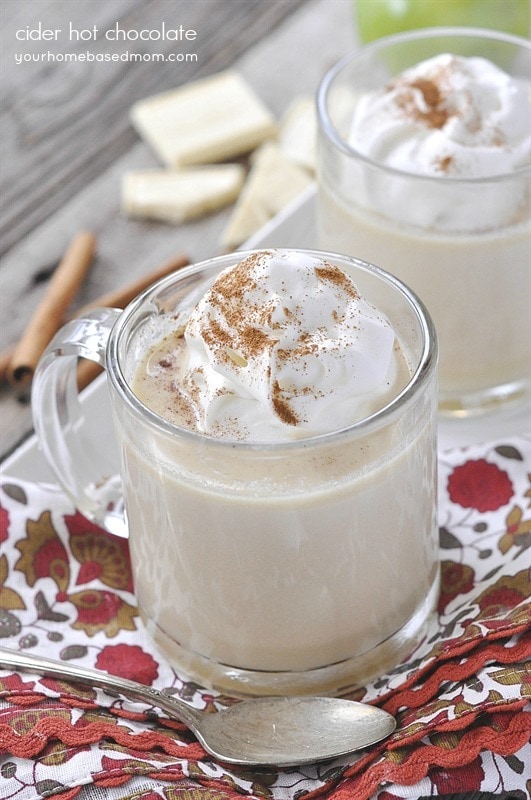 This post contains affiliate links.
So which is your drink of preference?  Hot Chocolate or Spiced Apple Cider?  I always have a hard time deciding between the two but the good news is, I don't have to choose any more and either do you!
Today's recipe for Cider Hot Chocolate lets you have your cake and eat it too or rather have you hot chocolate and your spiced apple cider too, both at the same time!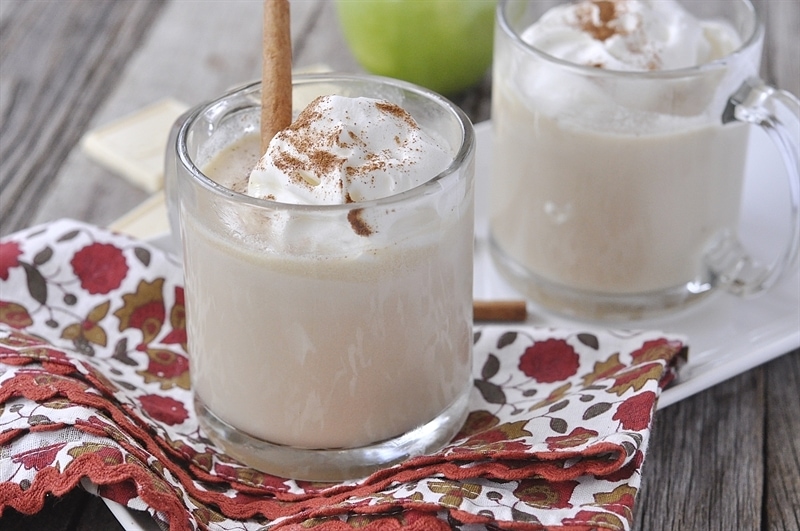 Not only is this the perfect combination, it's delicious and it's easy to make.  I started with some spiced apple cider I picked up at Trader Joes.  If you don't have a Trader Joe's near you or can't find spiced apple cider (not the same as apple cider) at your grocery store you can make your own spiced apple cider with this recipe.  We love this recipe for spiced apple cider and make it all fall and winter long!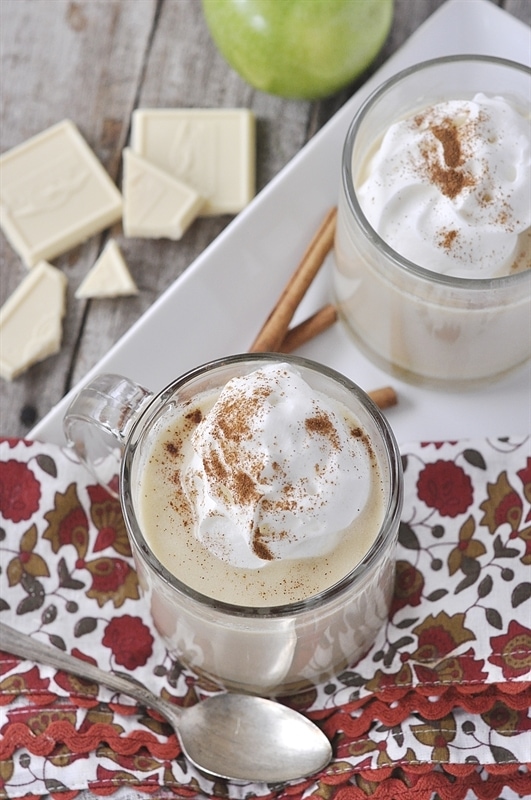 To the spiced apple I added vanilla, heavy whippiing cream and melted white chocolate.  Use real white chocolate, you're worth it!  It makes a delicious creamy drink.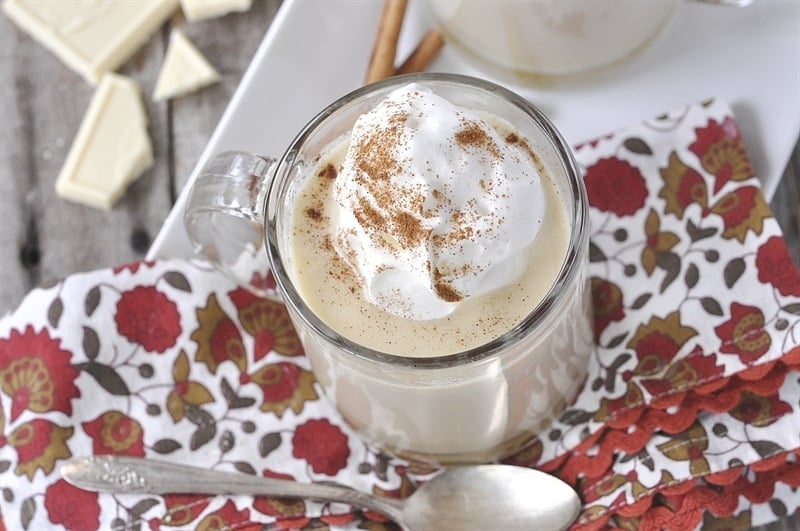 Pour it into your mug and then top it with some whipped cream and a sprinkle of cinnamon
Celebrate fall with this delicious, creamy cider hot chocolate!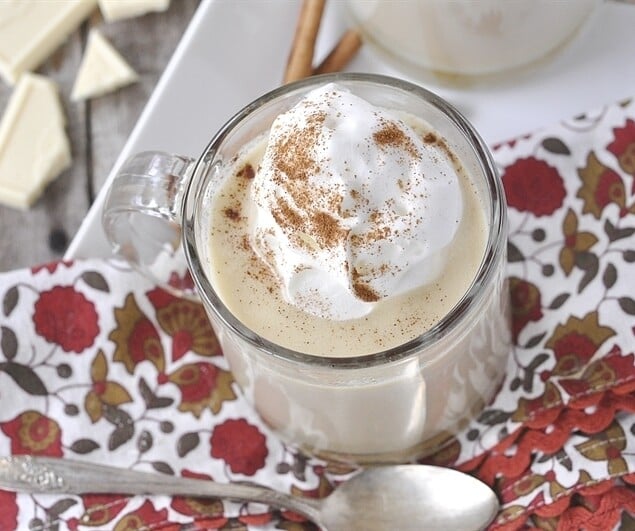 Cider Hot Chocolate
Ingredients
2 C spiced apple cider
1 tsp vanilla
3/4 C heavy whipping cream
2 oz. chopped white chocolate
Instructions
Heat spiced apple cider.

Stir in cream and white chocolate and stir until chocolate is melted.

Pour into mugs and top with whipped cream and a sprinkle of cinnamon.

Recipe inspired froim Food Network Magazine.