aGingerbread caramel corn is a fun holiday twist on a family favorite.  Perfect for a festive gathering or as a fun treat to giveaway to friends and neighbors.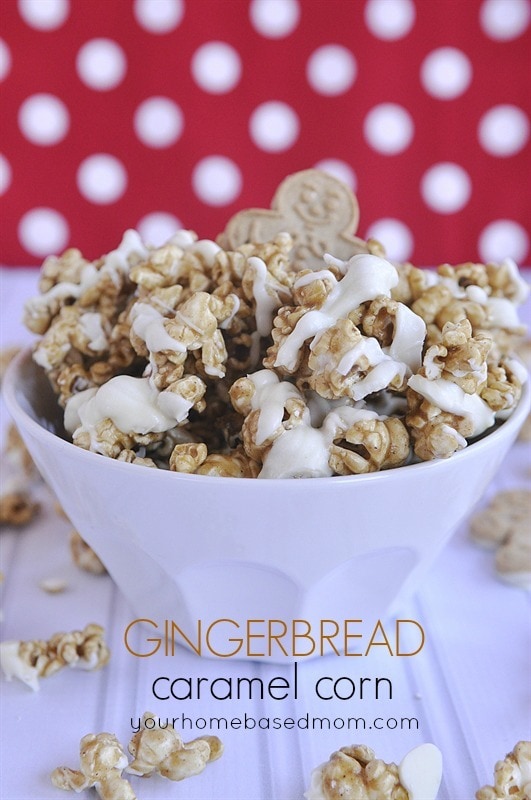 We love all forms of popcorn at our house, but one of our favorites is this easy Microwave Caramel Corn.  It is a recipe a friend gave to me over 20 years and we have never found a caramel corn recipe we like better.
When my oldest son was a missionary for our church he spent two months in the missionary training center learning Spanish.  I sent him a care package every week with caramel corn.  He must have been good at sharing it because I received a letter from one of the other missionaries in asking me for the recipe!
I love to dress up the caramel corn and have shared various varieties here on the blog.  There is Peppermint Bark Caramel Corn, S'more Caramel Corn and Peanut Butter Chocolate Caramel Corn.
While doing a little shopping at Target last week I noticed a bag of gingerbread caramel corn in all their holiday treats!  I love gingerbread and thought it was a perfect way to dress up some caramel corn so I headed home to try it out!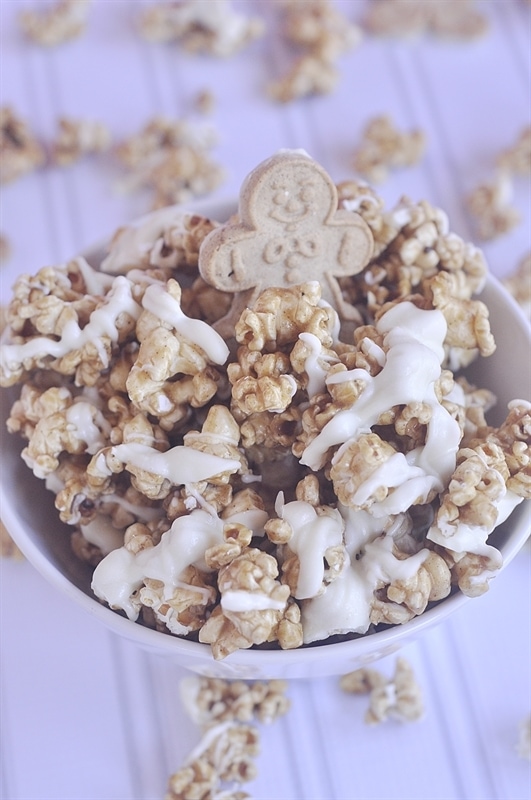 How To Make Gingerbread Caramel Corn
I have to tell you caramel corn, white chocolate and gingerbread is a pretty brilliant flavor combination!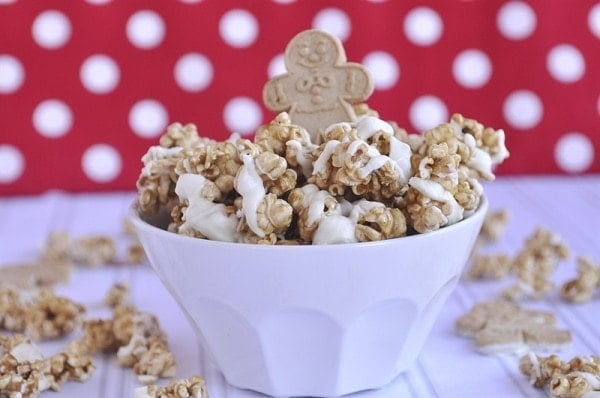 The gingerbread seasoning mix was made by combining cinnamon, ginger, allspice, nutmeg and cloves.   I added the seasoning in with the hot caramel mix.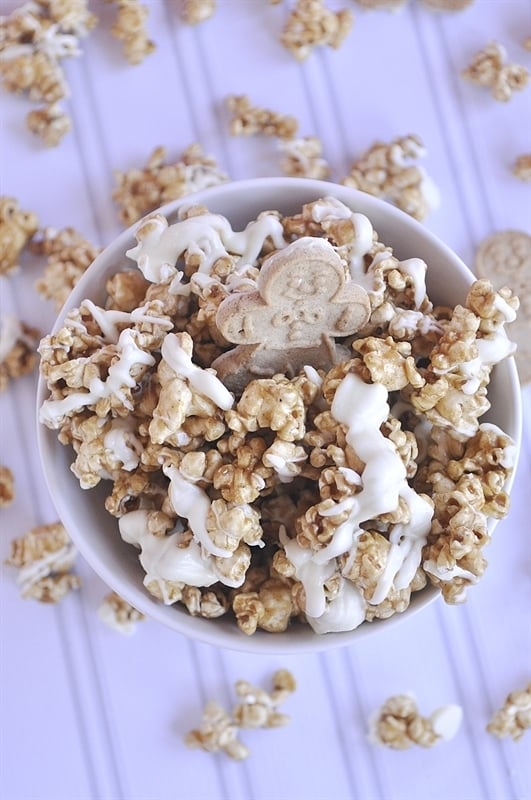 After it cooled I drizzled it with some melted white chocolate.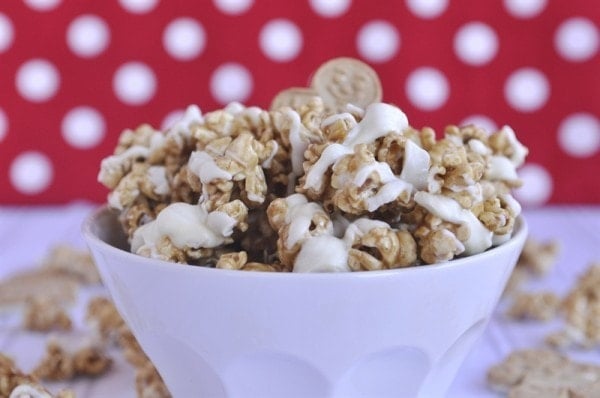 For more popcorn treats, check out:
White Chocolate & Frito Popcorn
Gingerbread Caramel Corn Recipe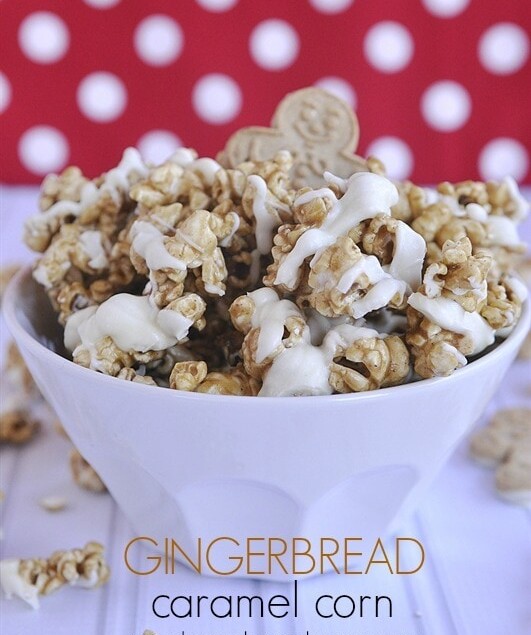 Gingerbread Caramel Corn
Ingredients
1 batch Caramel Corn
1/2 C white chocolate melted
Gingerbread Seasoning
1 Tbsp cinnamon
1 Tbsp ground ginger
1/2 Tbsp allspice
1/2 Tbsp nutmeg
1/2 Tbsp ground cloves
Instructions
Add 3 tsp of gingerbread seasoning in with caramel corn mixture (add when you add in the baking soda)

Follow directions in caramel corn recipe and after you have spread the caramel corn onto wax paper drizzle with melted white chocolate.

Cool complete and enjoy!

You will have extra seasoning left over to enjoy in more popcorn later.
Enjoy!
Leigh Anne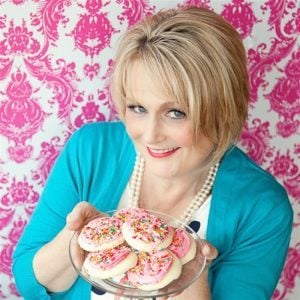 You can also visit me on Facebook, Pinterest, Twitter, Instagram
and Google+
For a list of where I Link Up each week go here