Chili Con Queso Dip only has four ingredients and comes together in minutes!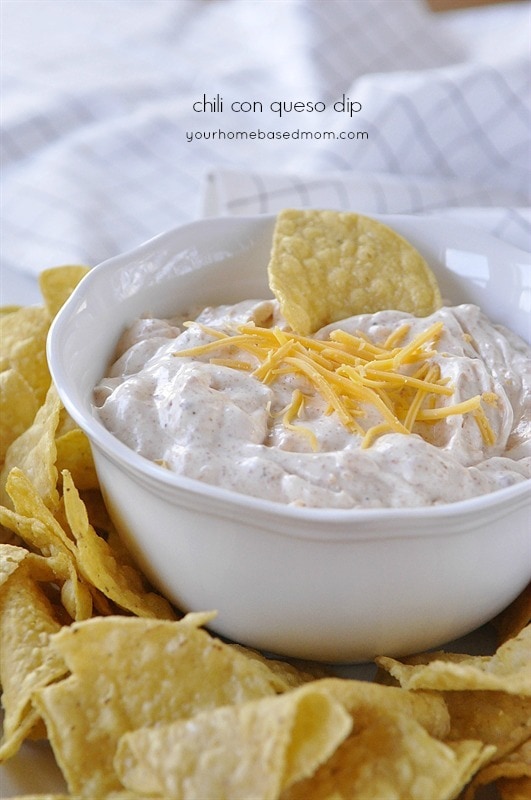 I learned a lot of things over the past weeks with the passing of my father. One of them is the power of food to heal. The time we spent at my father's side the last few days of his life and the days following his death planning the memorial service time seemed to move so slowly, almost standing still. I also discovered that I didn't have much of an appetite or at least thought I didn't. But when I finally did eat something it was amazing how good it tasted and how much it helped soothe my nerves and how hungry I really was! I had been out of town the week before he went into the hospital and came home to going straight to his hospital bed so there was no food in my house and no time or energy to go grocery shopping.
What a blessing it was to have friends bring by food! One friend brought by an entire roasted turkey and huge loaf of homemade bread along with cookies. Other treats were dropped off at our door. Another friend offered to fix my family Sunday dinner the day after the funeral as she knew I would be exhausted and have had no time to shop or cook and I had a house full of family. It was all such a blessing.
The night of the memorial service we gathered at my brothers and enjoyed all the delicious food that had been dropped off at our homes the past few days. One thing my sister in law had put together for us was today's recipe for Chili Con Queso Dip. We all stood around the bowl on the counter and devoured it.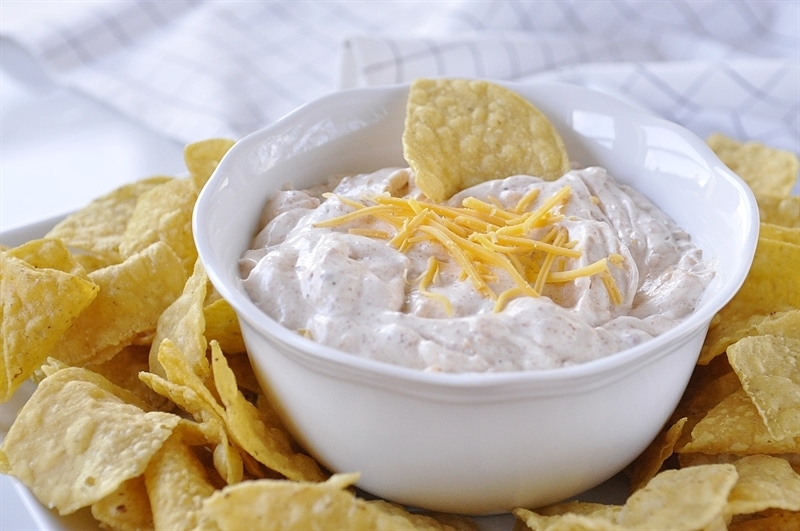 Several years ago we had a Haagen Grocery store near our home that carried my favorite Chili Con Queso Dip. I loved it and was so sad when the store went out of business and I could no longer buy my favorite dip.
When I tasted the Chili Con Queso Dip my sister in law had made that evening it tasted just like my favorite dip! I couldn't believe it and was so excited that I could now make this dip at home.
Thank you Tracy!!!
The dip is super simple and only has four ingredients and comes together in a matter of minutes! It is 1 cup each of mayo, sour cream and grated cheddar cheese. The only other thing you need is a package of Hidden Valley Fiesta Ranch Dip Mix. Just mix it all together!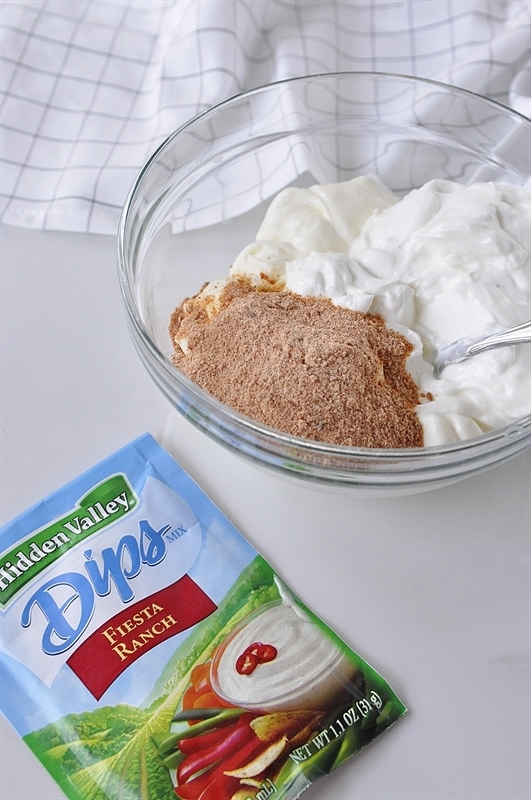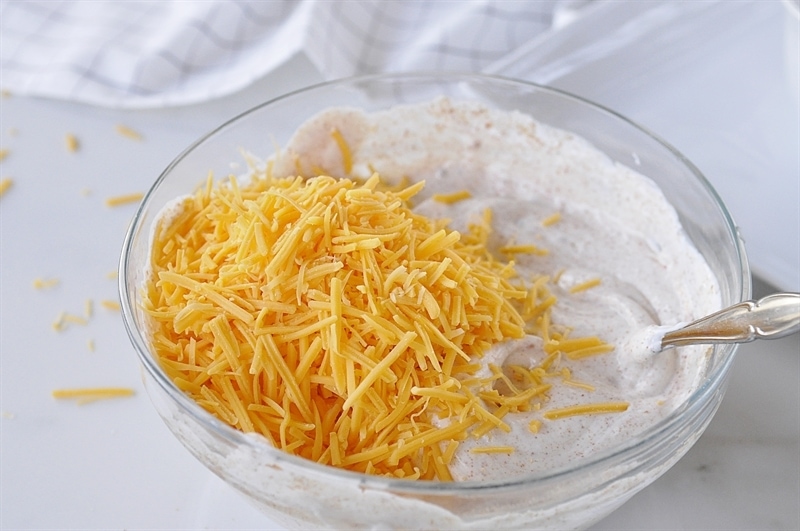 The only other thing you need is some tortilla chips!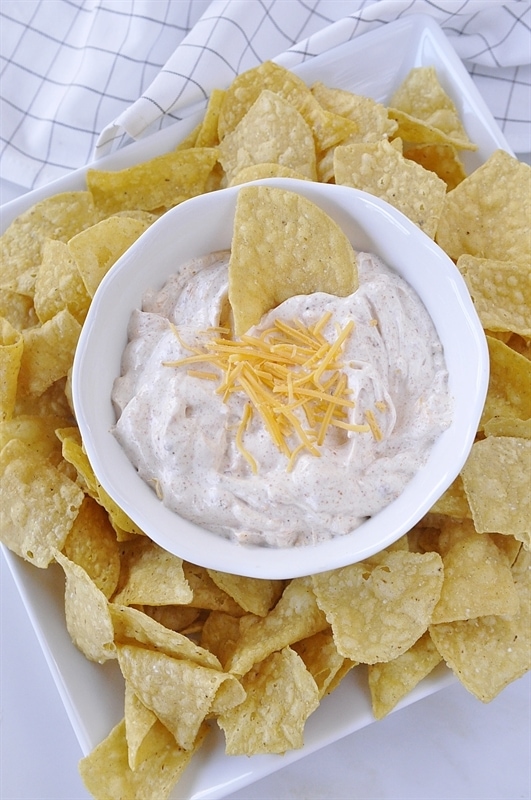 This stuff literally disappeared in minutes. Lucky for us, Tracy had enough ingredients to make a second batch. I plan on keeping these ingredients on hand at all times!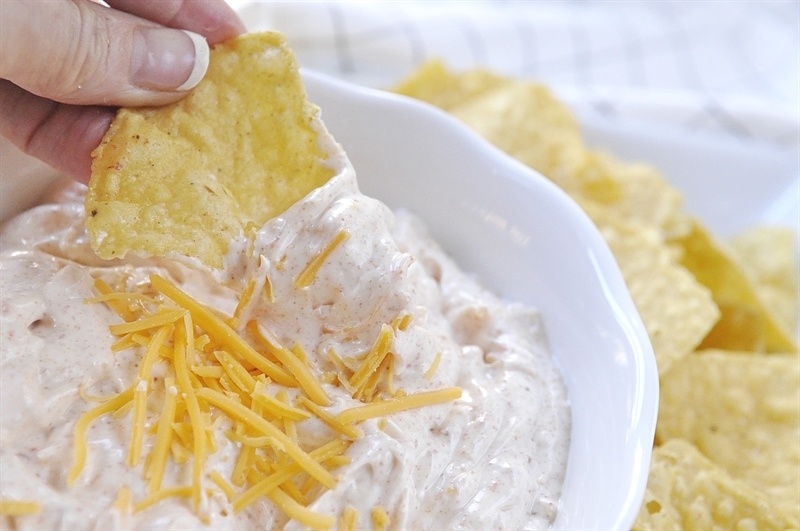 I am so glad to have this dip back in my life again!!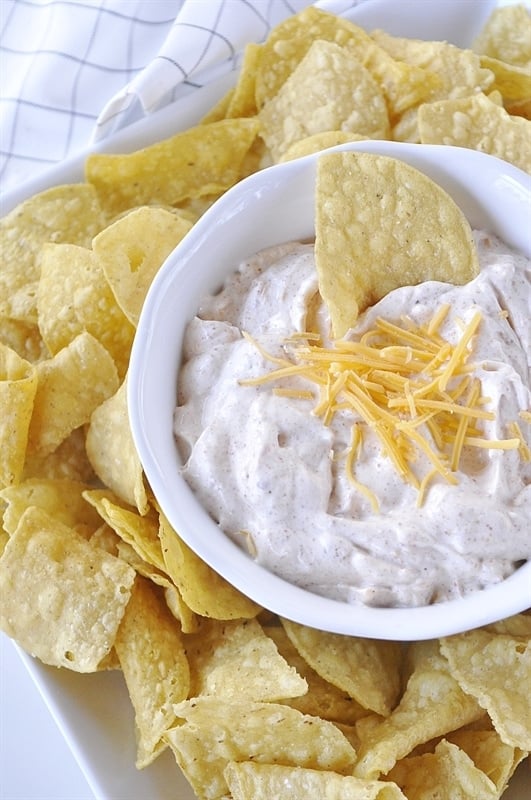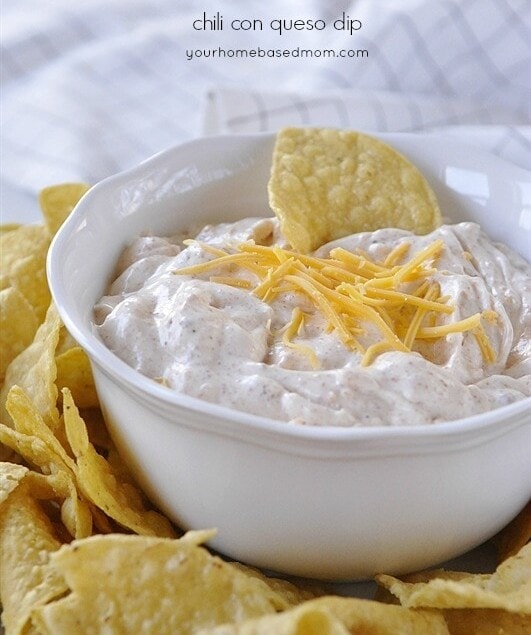 Chili Con Queso Dip
Ingredients
1 C mayonaise
1 C sour cream
1 C grated cheddar cheese
1 pkgs of Hidden Valley Fiesta Ranch Dip Mix
Instructions
Mix together mayo, sour cream and dip mix.

Stir in cheese

Add tortilla chips and dip away!