My European adventures are coming to an end. Today's post is the last one, at least until my next trip! I hope you have enjoyed them as much as I have enjoyed reliving the amazing time we had.
Our final two days were spent in Bath and Salisbury. Arriving in Bath I felt like I had just stepped into a Jane Austen novel. So pretty! If you have read much of Jane Austen you know that Bath was once the center of social life in England. It is where polite society went to vacation. Jane Austen even lived in Bath for a while although she wasn't very fond of it but she did take a lot of inspiration for her characters and stories from the social life of the area.
One of the main attractions in Bath is of course the Roman Baths. First established in 43 A.D. the waters were thought to have curative powers. We tried the water and I'm glad I don't have to drink it everyday!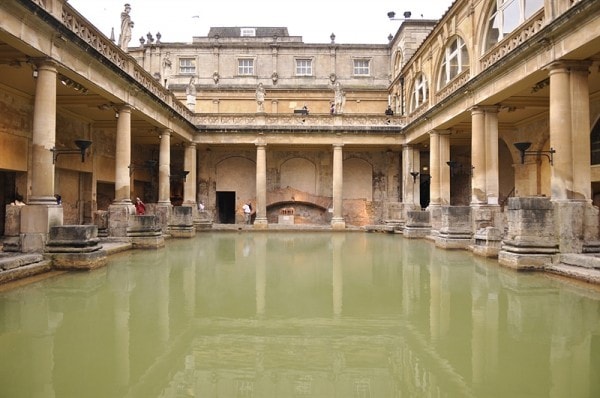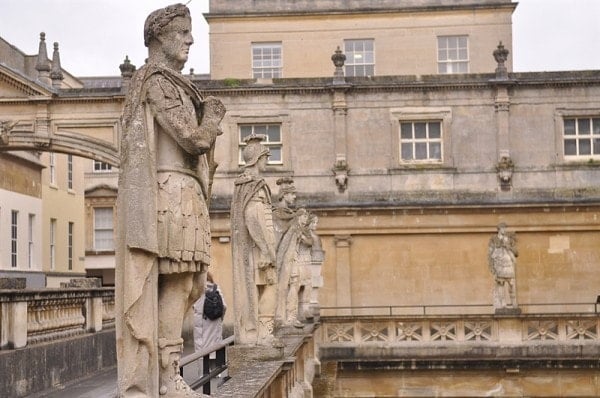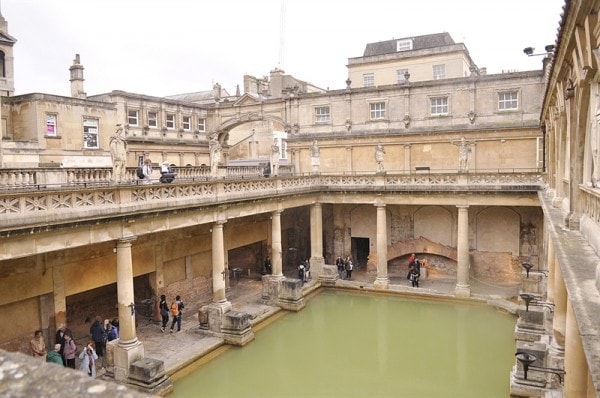 Bath is also home to the Bath Abbey, just next door to the Roman Baths. The original abbey was built by the Normans in 1499 but became a victim of Henry VIII and his destruction but it was rebuilt by Elizabeth I in it's current Gothic style.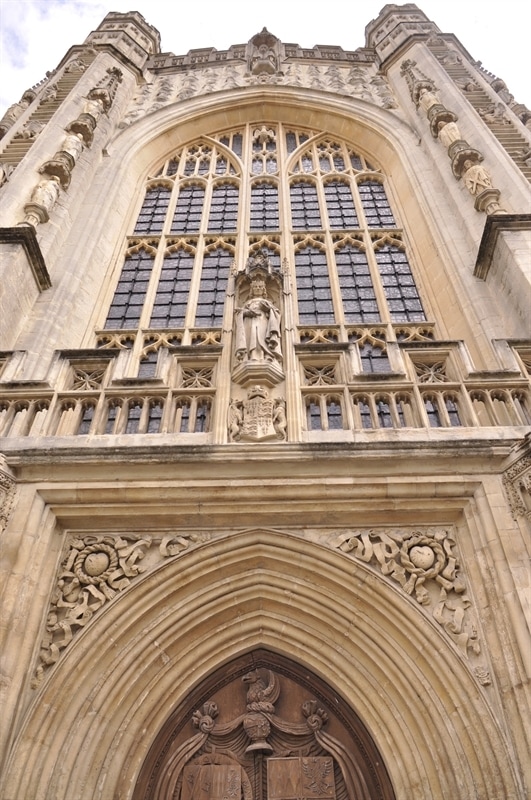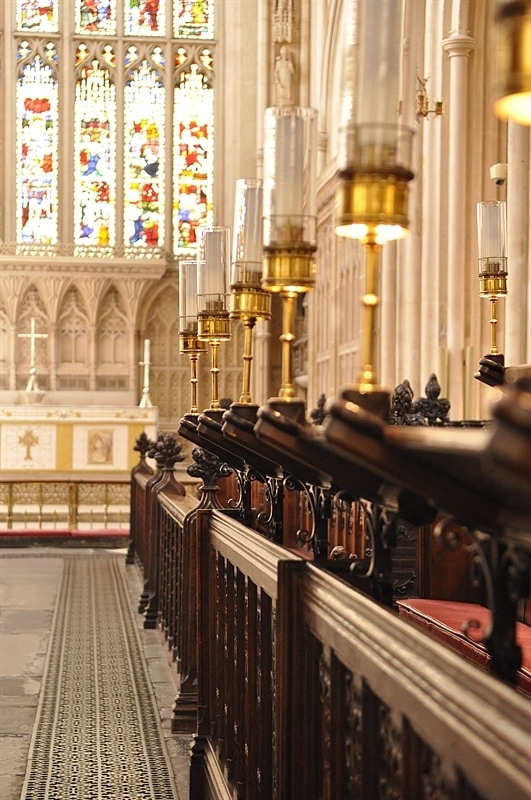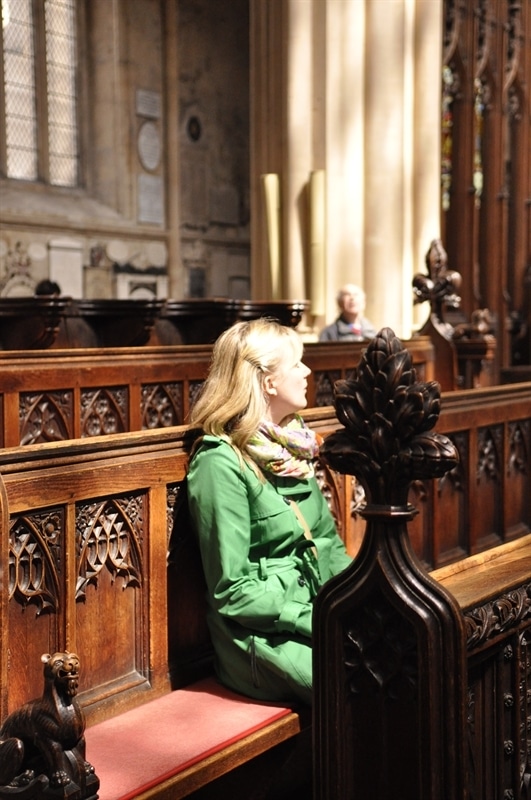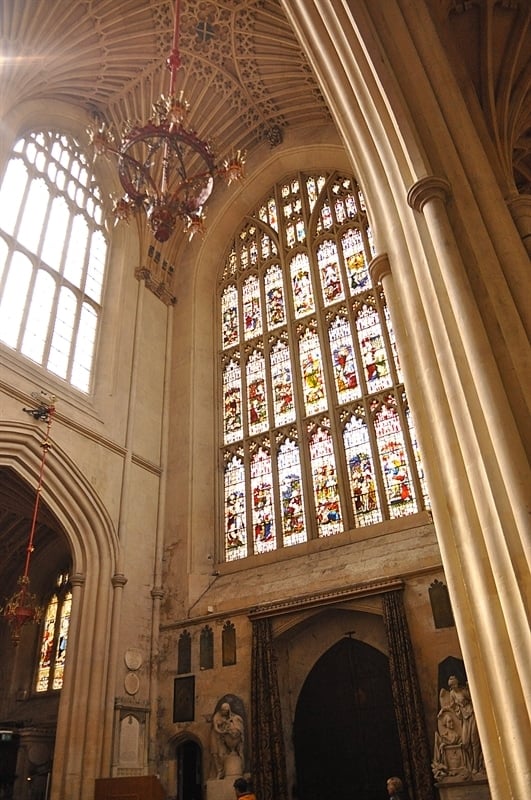 Each afternoon a free 2 hour Mayor of Bath's Honorary Civic Walking Tour takes place, meets in front of the Roman Baths. We took the tour and it was so fun to see the city and learn more of the history. We were able to see the elegant Circus which is three semicircular terraces of Regency town houses around a circular park.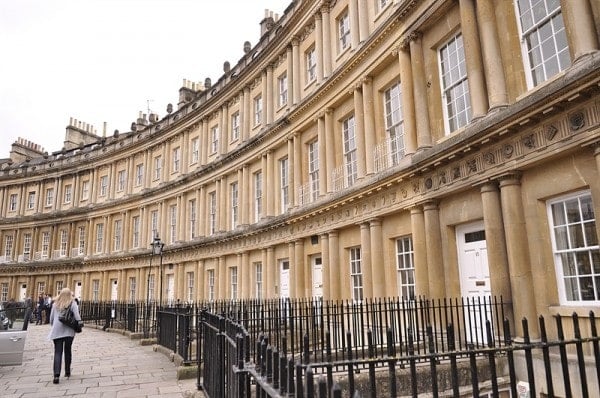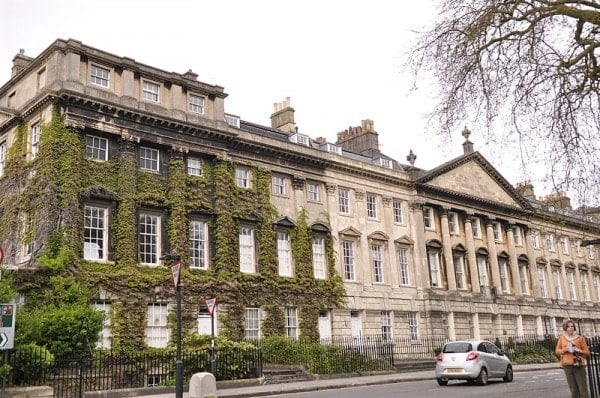 The tour also took us up to the Royal Crescent which is an exclusive residential semicircle of elegant town houses in the Georgian style.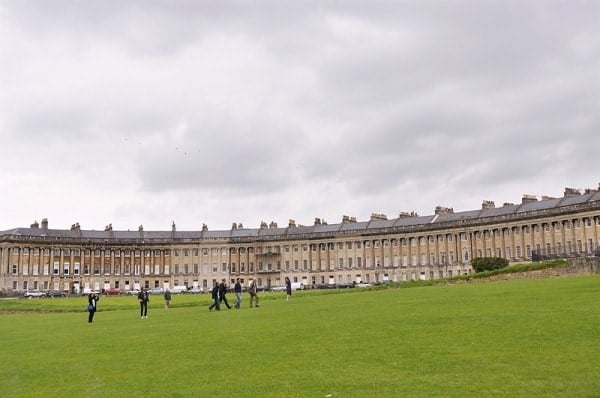 We also saw the famous Pluteney Bridge in Bath. Built in the Palladian style, it is one of only four bridges in the world with shops across its full span on both sides,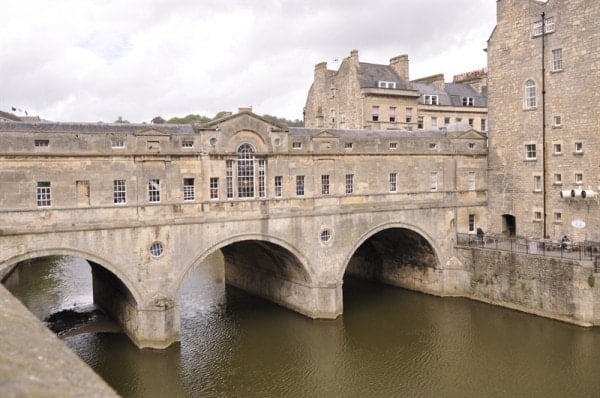 We enjoyed a bit of the local cuisine. For lunch we had a pasty at the West Cornwall Pasty Company which was delicious. I came home and decided I needed to learn to make them myself. You can find my pasty recipe here.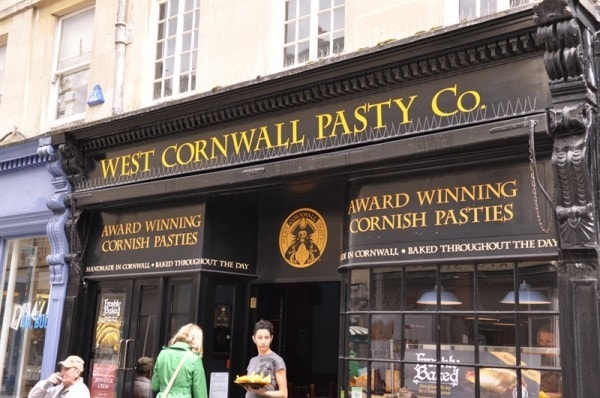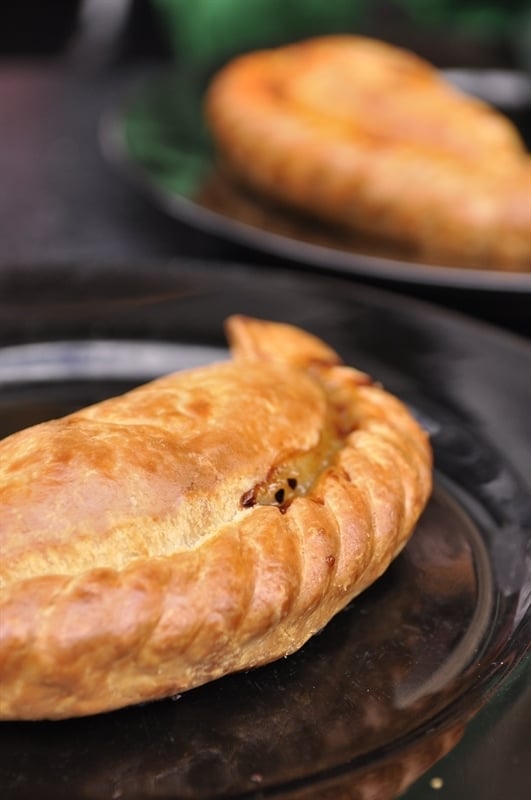 We also visited the Sally Lunn House – the oldest house in Bath, built in 1483. It is famous for it's Sally Lunn sweet buns. It is a brioche type bun. We bought one and enjoyed it with clotted cream and jam back in our hotel room.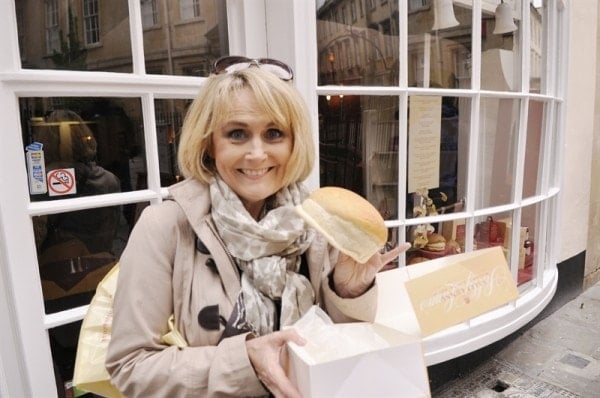 We spent the night in Bath and then headed to Salisbury by train the next morning. I was especially excited to visit Salisbury as I had just read the book Sarum – the history of England. The majority of the book takes place in Salisbury and the history of the area and the building of Stonehenge and the beautiful Salisbury Cathedral.
When we arrived in Salisbury there were tour buses to take you out to Stonehenge but we had missed the ten o'clock one and didn't want to wait until eleven so I asked a cab driver how much it would be to take us out to Stonehenge and then to Old Sarum which I really wanted to see. The cost was not much more than the bus tour so we hopped in the cab. It was great – the driver gave us some additional history of the area.
Our first stop was Old Sarum -the site of the earliest settment in the Salisbury area dating back to 3000 BC!! It was originally an iron age hill fort and was used by the Romans, Saxons and Normans.
It was incredibly windy the day we were there so we didn't stay long.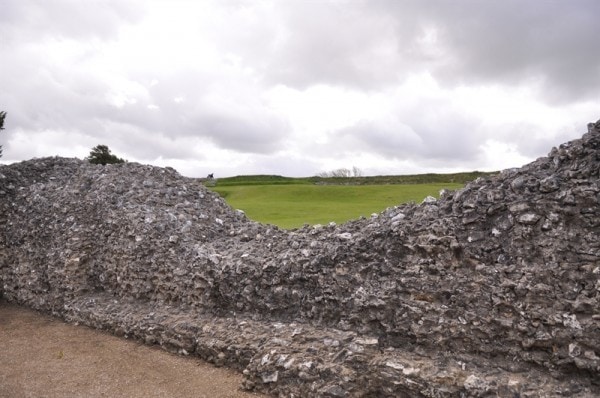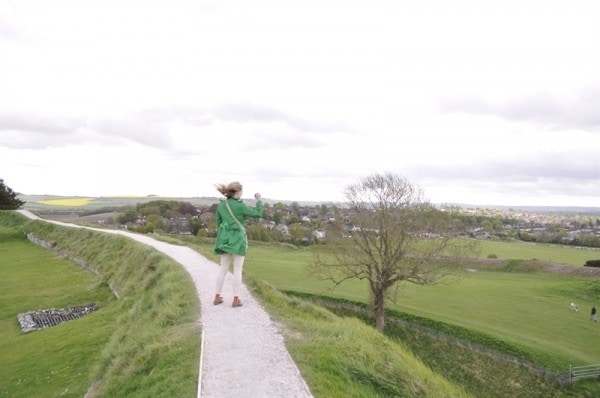 From there we headed over to Stonehenge which was also experiencing gale force winds that day! One of the most famous sites in the world it is thought to have been built between 3000BC and 2000BC. There are many different theories and legends as to what Stonehenge was originally used for – a burial site, a place of sacrifice, a ceremonial center, etc. Whatever it was used for it is awe inspiring.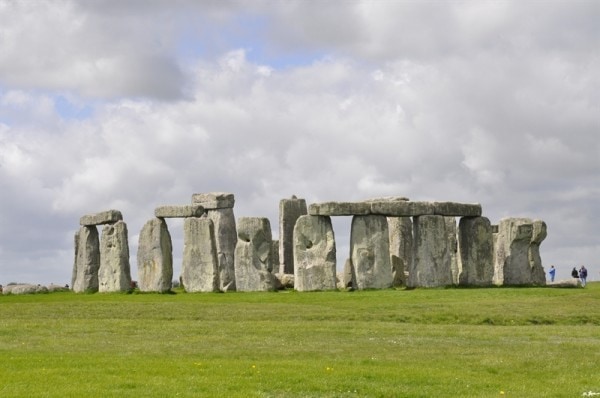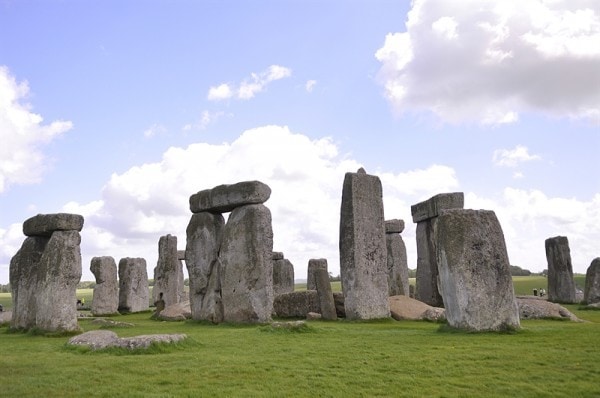 Did I mention it is windy. It is usually windy at Stonehenge but the day we were there it was crazy windy!!!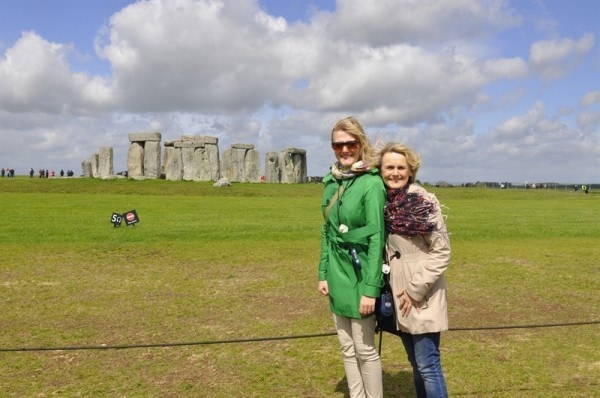 Our cab driver waited for us at Stonehenge also and then dropped us off at Wilton House. This stop was recommended by a friend and I'm so glad we did it. Wilton House is the home of the Earl of Pembroke. The current Earl still lives there and we even got a glimpse of him when we were in the house!. It is a beautiful 17th century home. Reminded me a bit of Downton Abbey – not quite as big.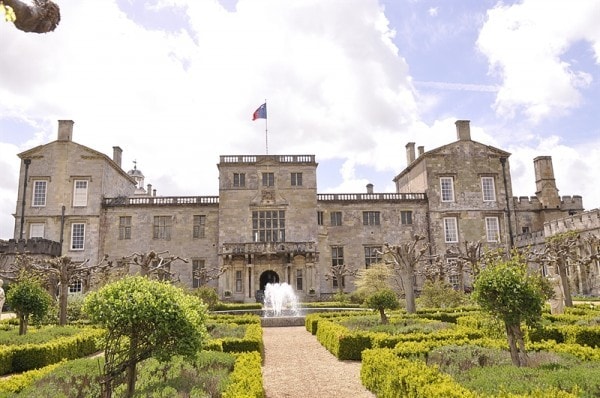 Half of the house is open to the pubic for tours and the other half is the family's private residence.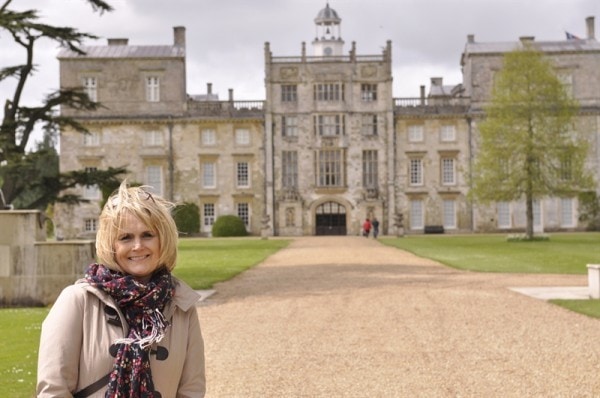 The city bus stops right outside the house so we took it back into Salisbury for a tour of the cathedral. I was so excited to see the cathedral. We have a print of the painting of Salisbury Cathedral by John Constable hanging in our living room and I have always loved the beautiful building and then after reading Sarum I loved it even more and couldn't wait to see it in person! It did not disappoint.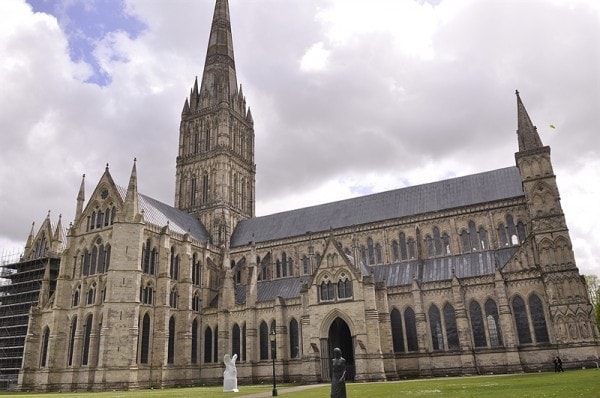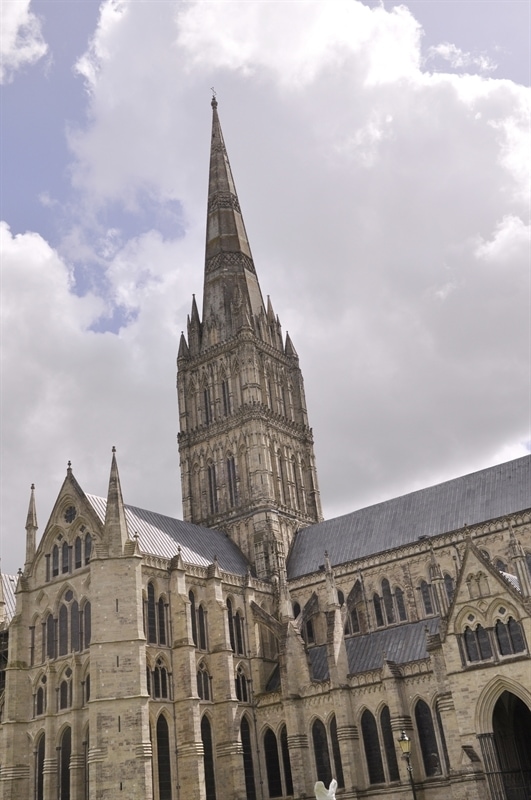 The cathedral took almost 40 years to build and was completed around 1258. Built in the Gothic style its amazing spire is 404 feet high, the tallest in England.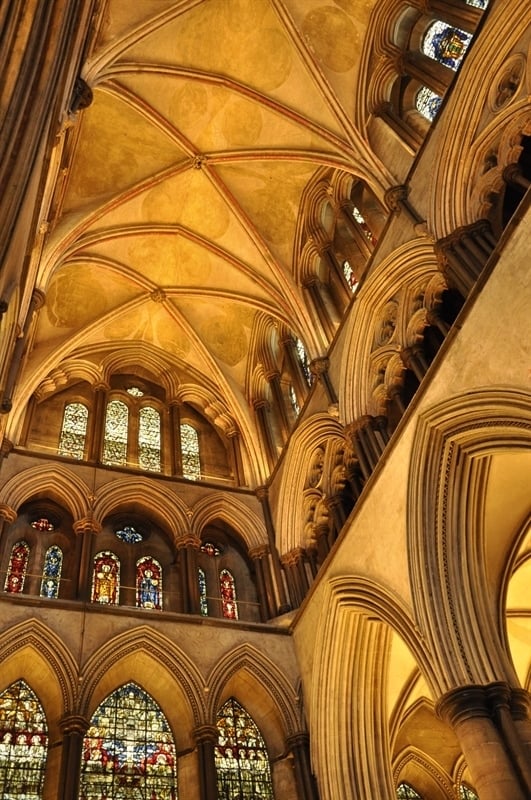 The inside is as beautiful and majestic as the outside.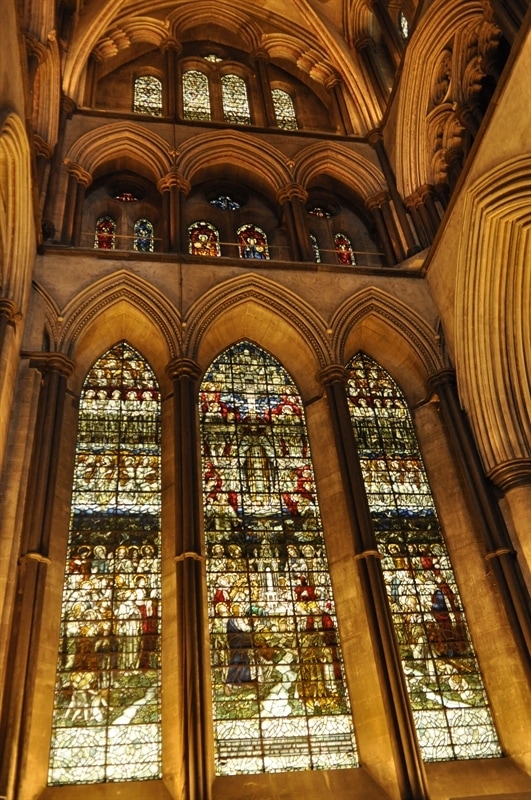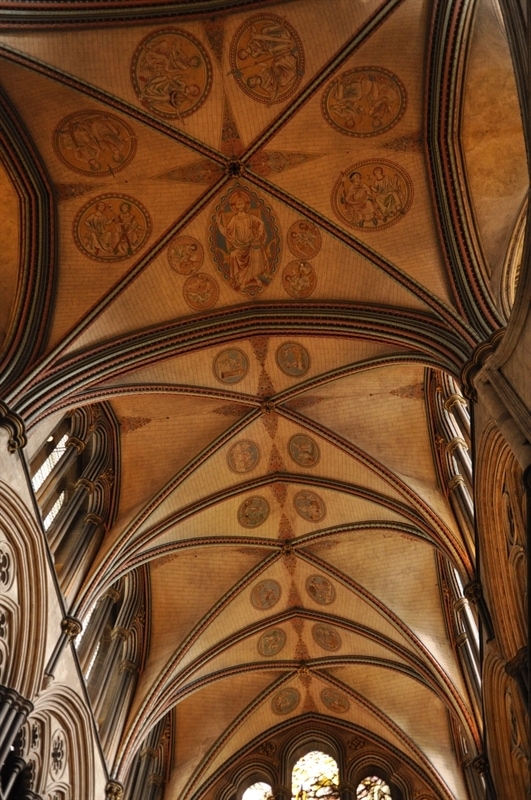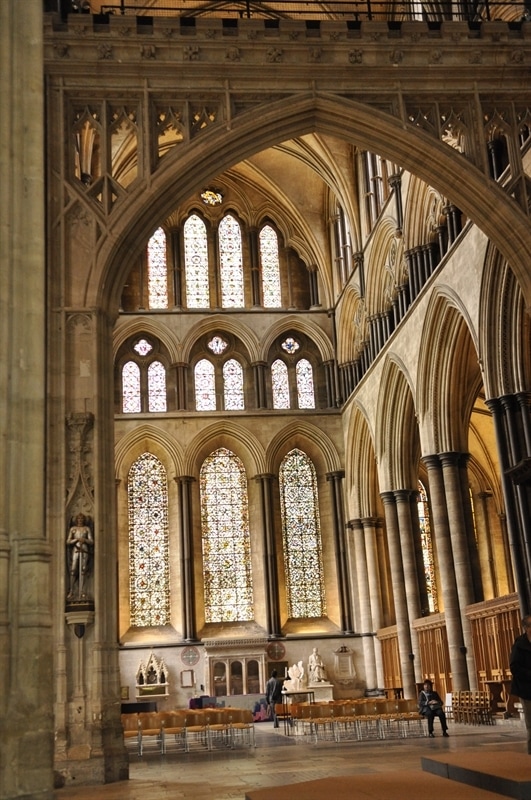 We loved our visit to Salisbury. On the way back to the train we stopped for some hot chocolate and a bit of cake.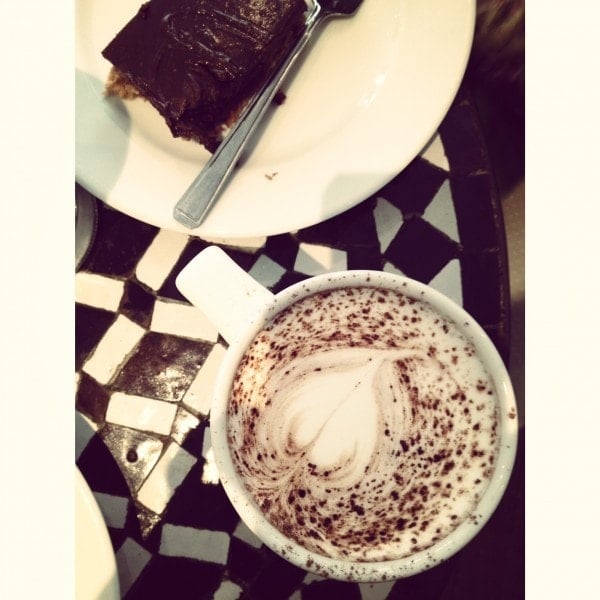 One final photo before we left! Can't leave England without one of these!!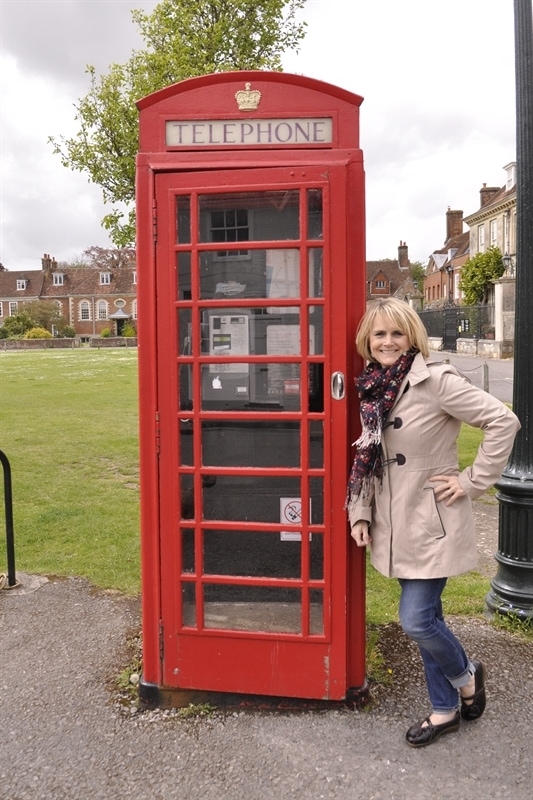 That concludes our European Adventures. I am already scheming and dreaming about our next trip. How does a driving trip through France sound!?? Who wants to go with me??
For a detailed itinerary of where we went and stayed you can email me at yourhomebasedmom@gmail.com
Giverney}Monet's Garden & Macarons

For some additional ideas on what to do and see in London and Paris check out my posts from a previous trips.