Sadly, after a week, Jim had to head home to work so we could play more! We were sad to see him go and he was sad to leave. He headed to the airport and the girls and I headed to the train station to visit Canterbury. I had been doing a bit of reading about Canterbury, Thomas Beckett and King Henry II. If you haven't watched the old Richard Burton movie Beckett you might want to check it out.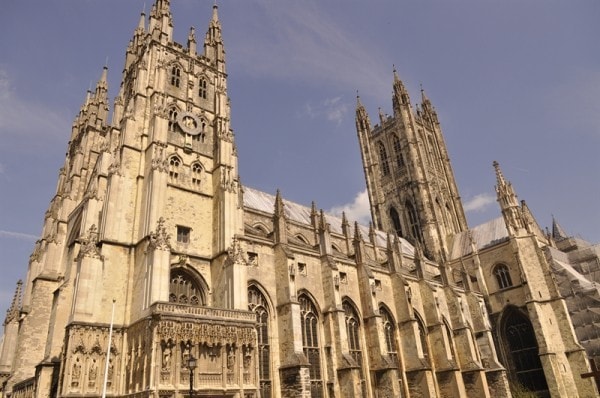 Canterbury Cathedral is where Archbishop of Canterbury Thomas Beckett was killed by some of King Henry's men. Thomas Beckett is considered a saint and a martyr. As a result of this the Cathedral became a shrine and pilgrims would travel together to the Cathedral to make a pilgrimage and as they traveled they would tell tales. These tales are now known as the Canterbury Tales so there is a lot of interesting history in Canterbury as well as a beautiful cathedral.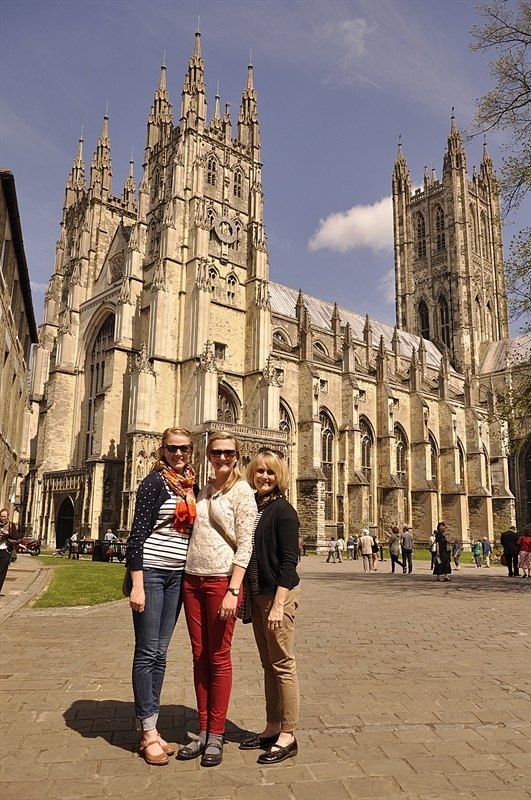 As I mentioned before England knows how to do ceilings and the Cathedral is no exception.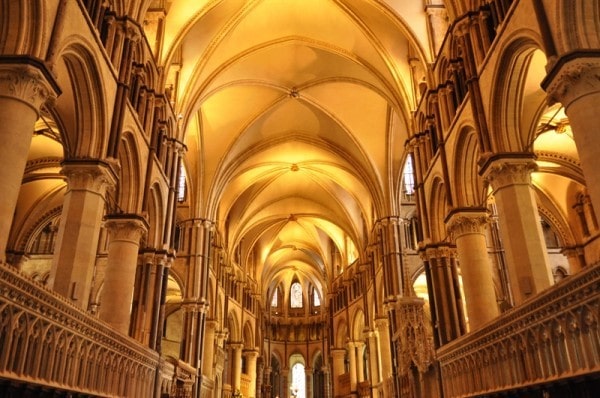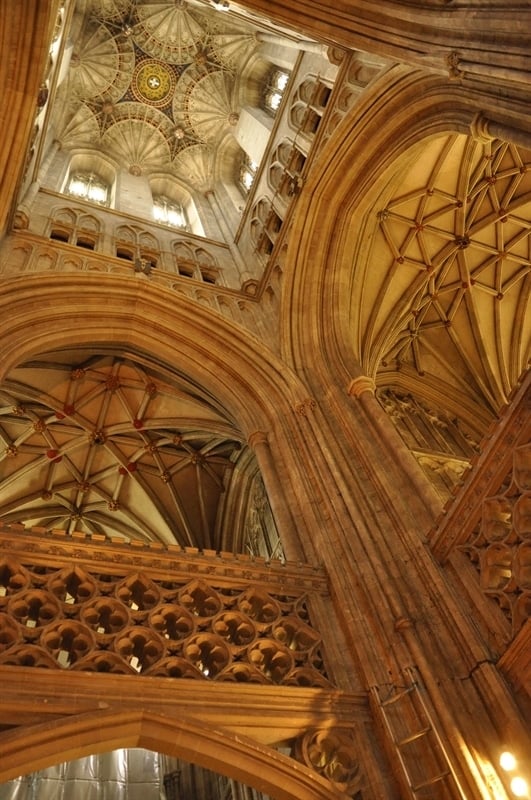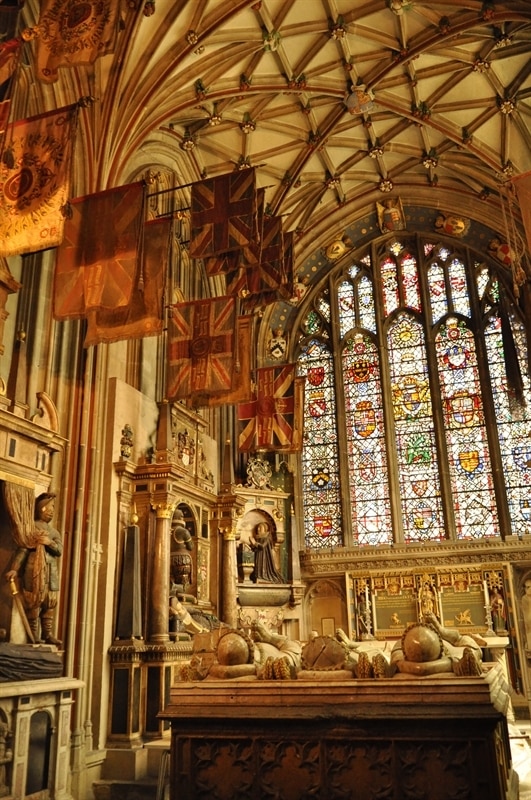 The stain glass was amazing too.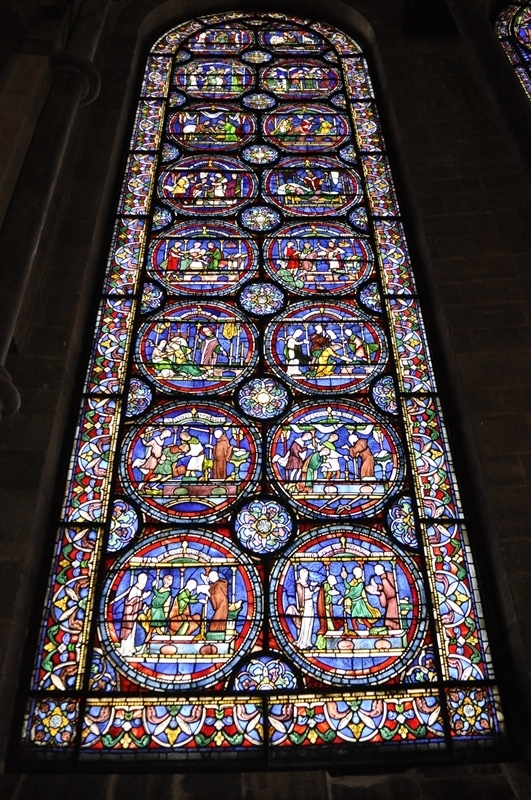 The location in the cathedral where Thomas Beckett was killed.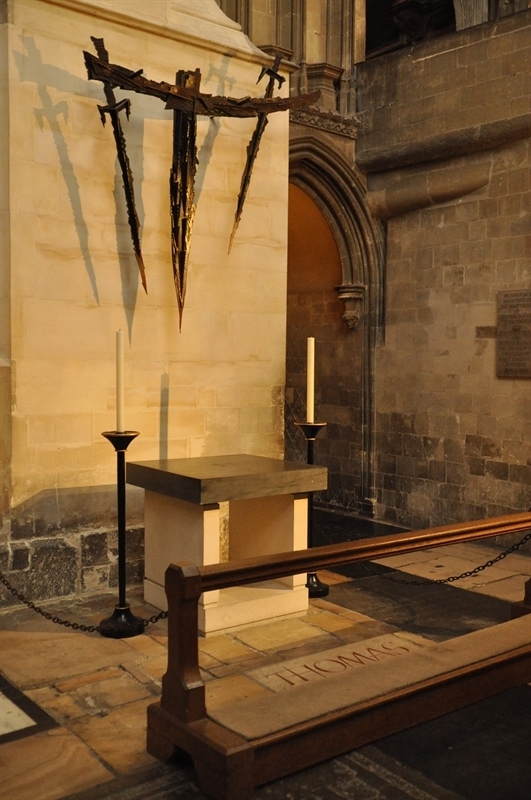 We were also able to attend Evensong in the Cathedral. If you have never done this and are in England it is worth arranging your schedules to do so. I have now done it at Kings Chapel in Cambridge and here in Canterbury and loved it.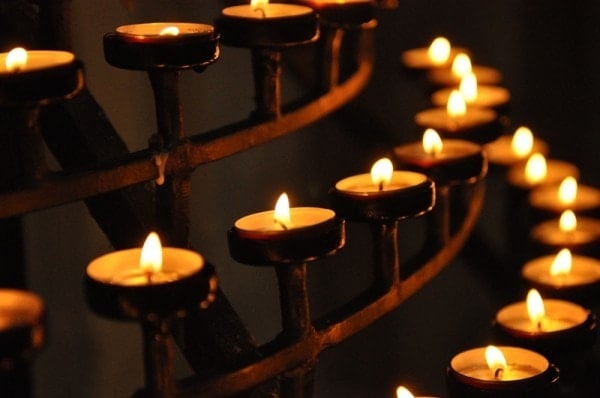 It was a beautiful day when we were in Canterbury so we loved wandering around the quaint town and enjoying the beautiful park.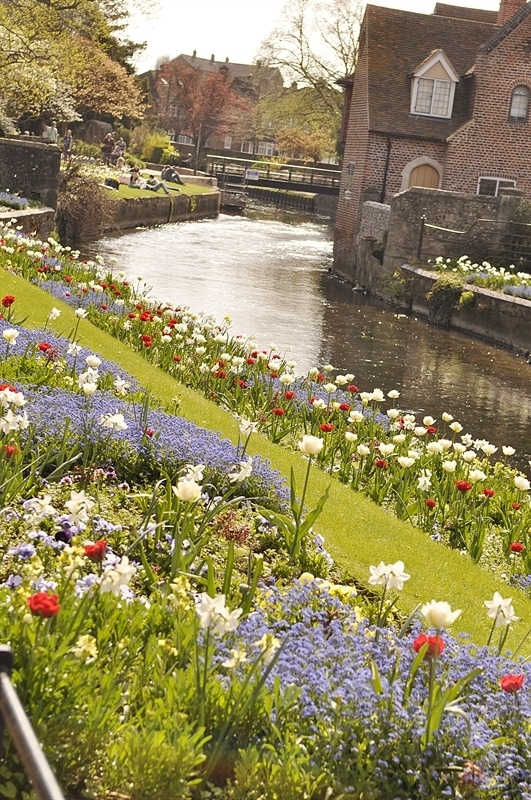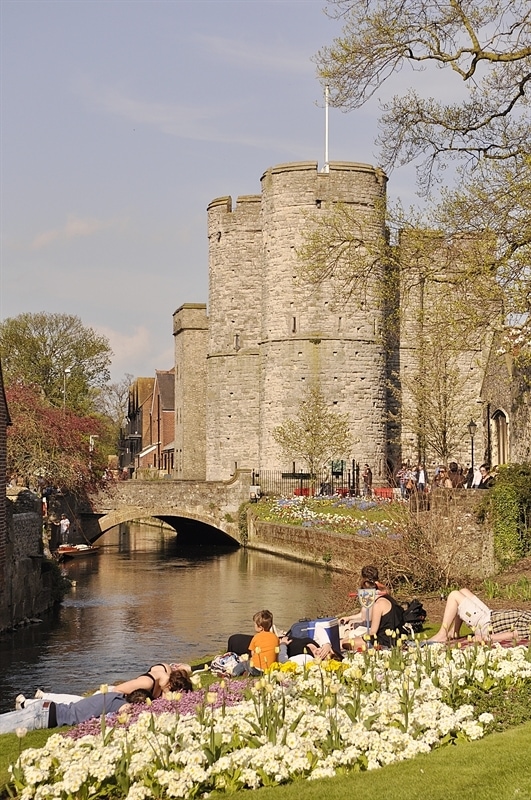 The perfect day for ice cream.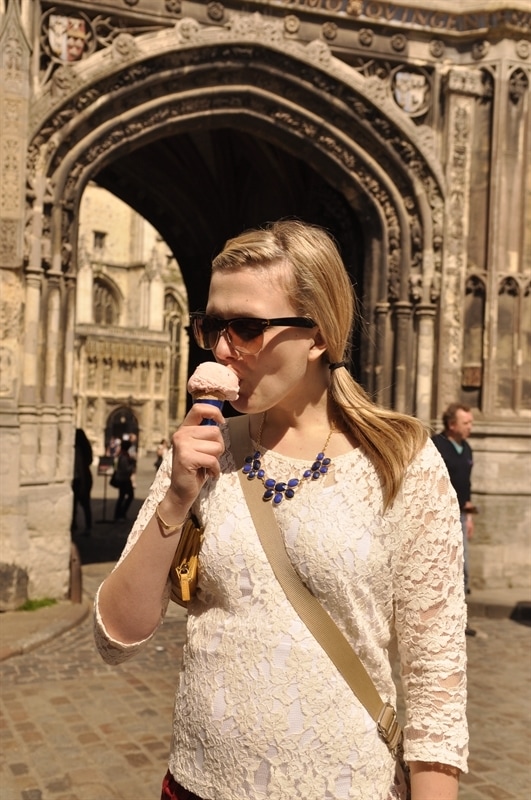 In Canterbury we discovered a fun little tea house and had our first piece of Victoria Sponge Cake (but not our last!)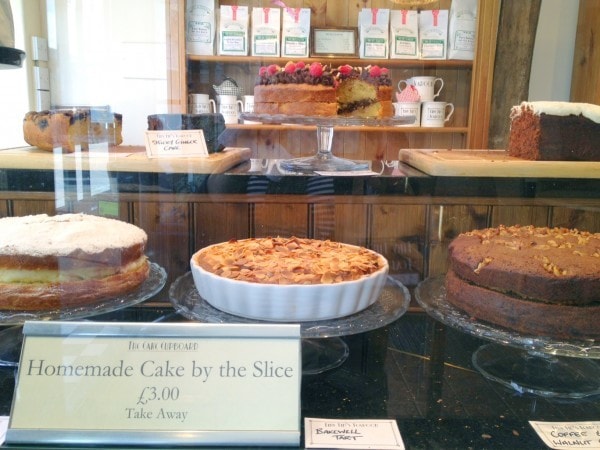 We spent the night in Canterbury and then took the train to Dover the next morning.
I think I mentioned how small the hotel rooms are in Europe but did I mention how small the hallways were – this hotel was particularly cozy!!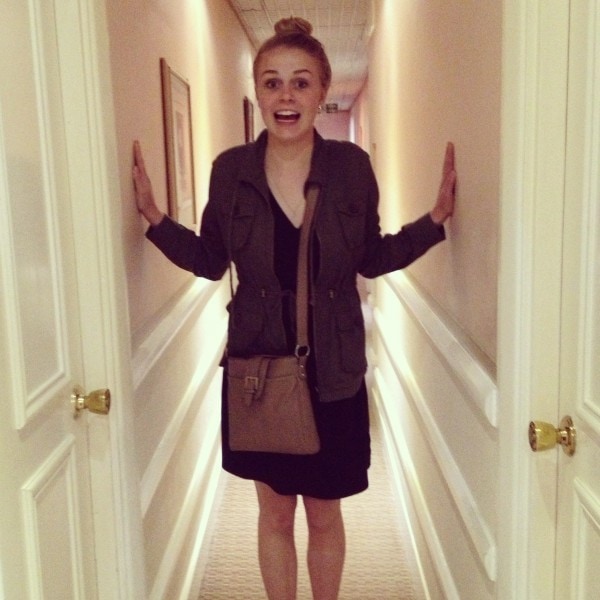 From the train station we took a taxi up to the castle. When we arrived at Dover Castle this is what it looked like!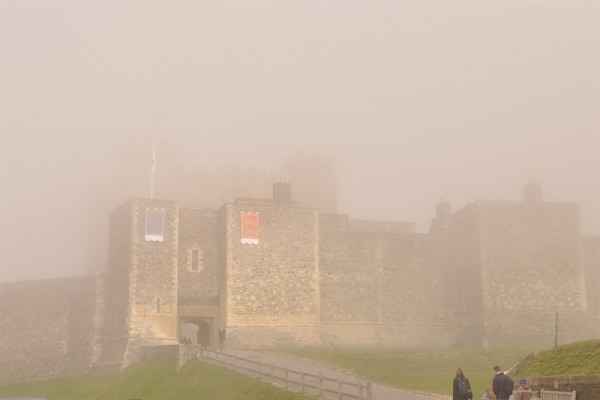 We were hoping to see the White Cliffs of Dover but it wasn't looking promising!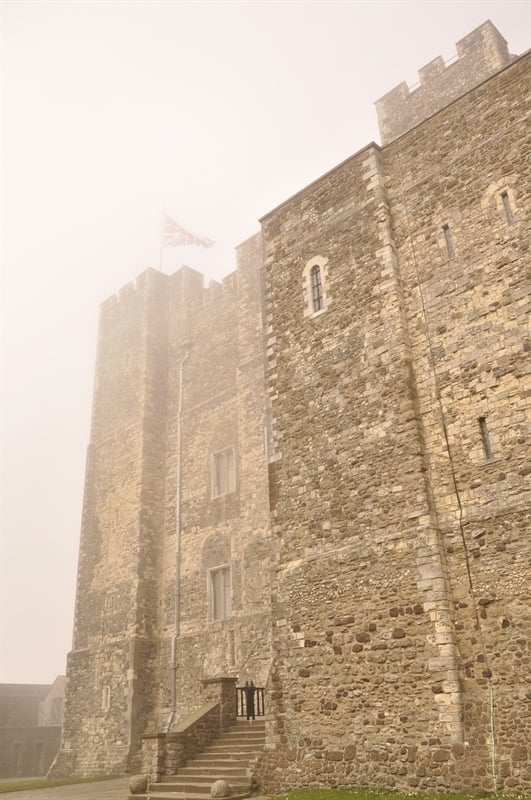 We toured the Castle. It had been the home of King Henry II and if you are lucky you might just get to meet him!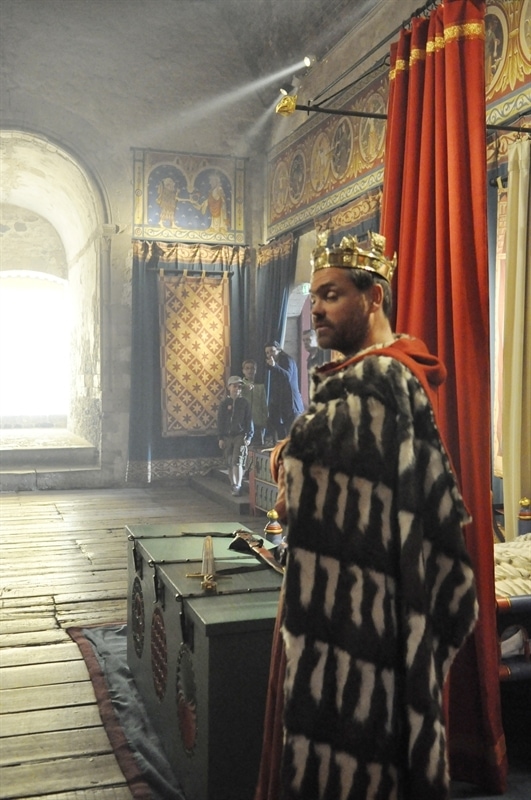 and he might invite you to dinner!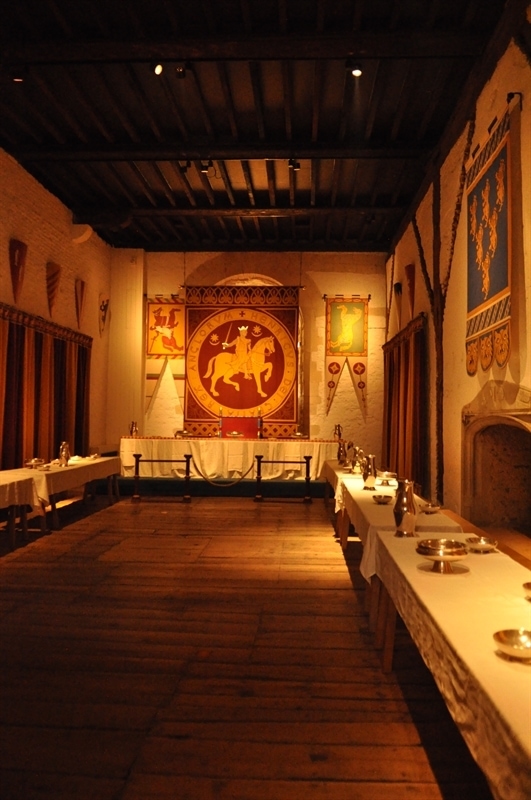 Just don't ask to use the bathroom.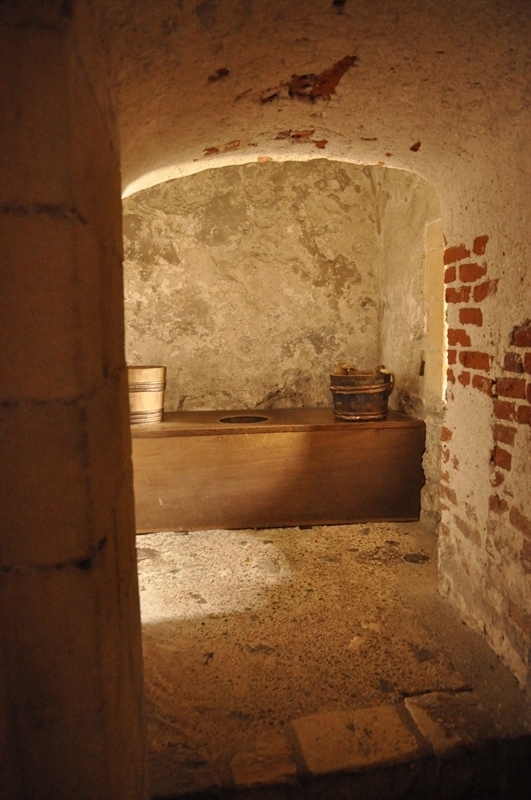 Trying out the King's seat!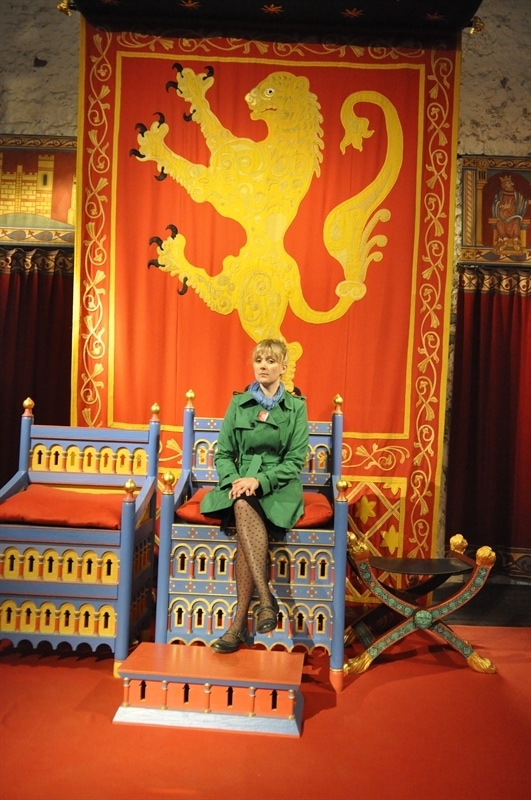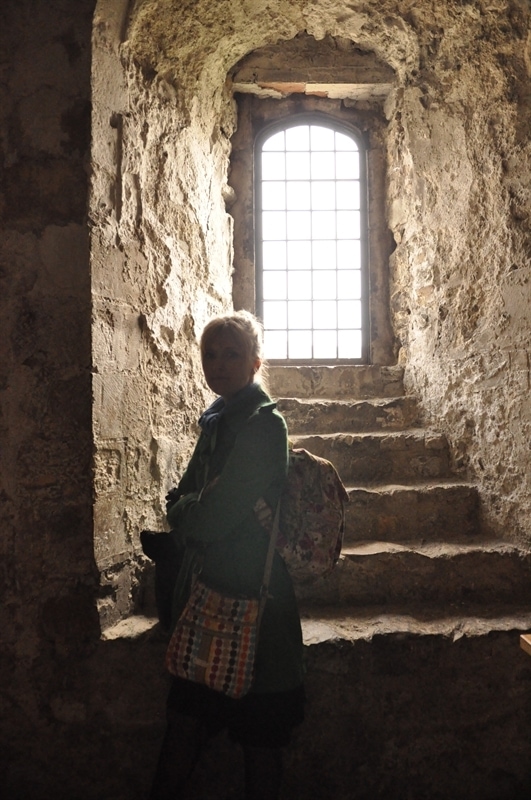 The amazing thing at Dover Castle is the system of underground tunnels. They were first used in Medieval times but during WWII the tunnels were converted first into an air-raid shelter and then later into a military command center and underground hospital. They were used as a command center during the famous evacuation of soldiers from Dunkirk. The tour is very interesting but you aren't allowed to take photos. I highly recommend it.
We also enjoyed lunch at the cafe at the Castle. Scones, clotted cream and jam were a must!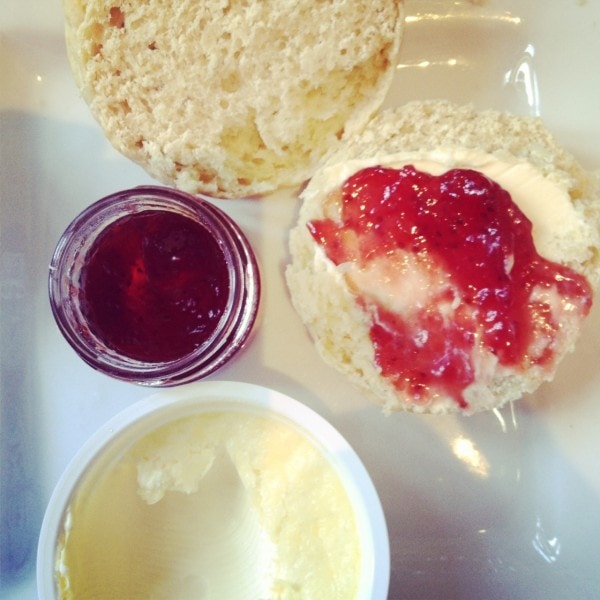 What started out as a cold and foggy morning in Dover turned into a beautiful sunny day!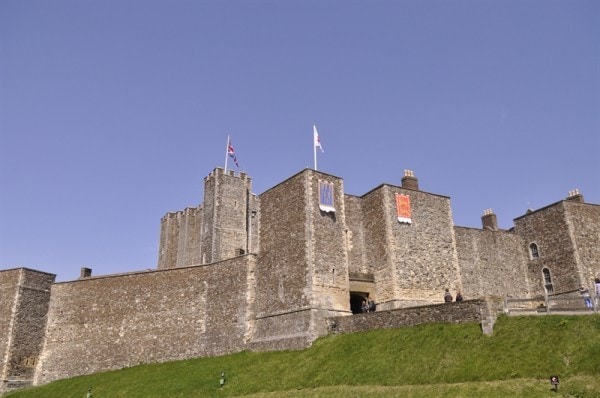 We were so excited when we got to the view point and were able to see the White Cliffs! On a really clear day you can see clear across the Channel to France!!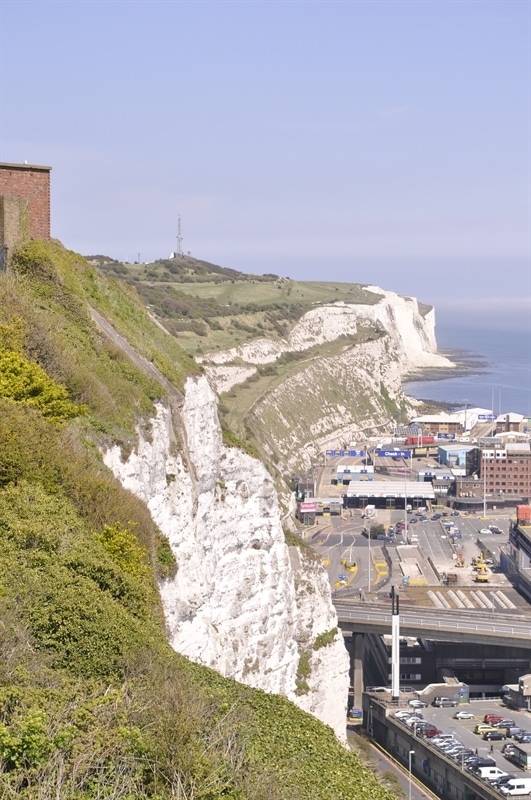 The history at Dover is amazing and so glad we made the trip.
For more travel ideas, check out: