Note: This post is slightly out of the order of our trip. I was a little tired while working on this post last night and I momentarily became mildly confused (i.e. old age)
The day after we returned from Canterbury and Dover (that post coming tomorrow) we headed out to Hampton Court from London. Hampton Court was one of the homes of King Henry VIII. I had just finished reading Wolf Hall which is about King Henry VIII and I so remember watching the BBC mini-series about him as a kid in the 70's! In fact I have gone back and rewatched a few lately so I was pretty much up on my King Henry VIII history!
Hampton Court is a short train ride from London and is beautiful.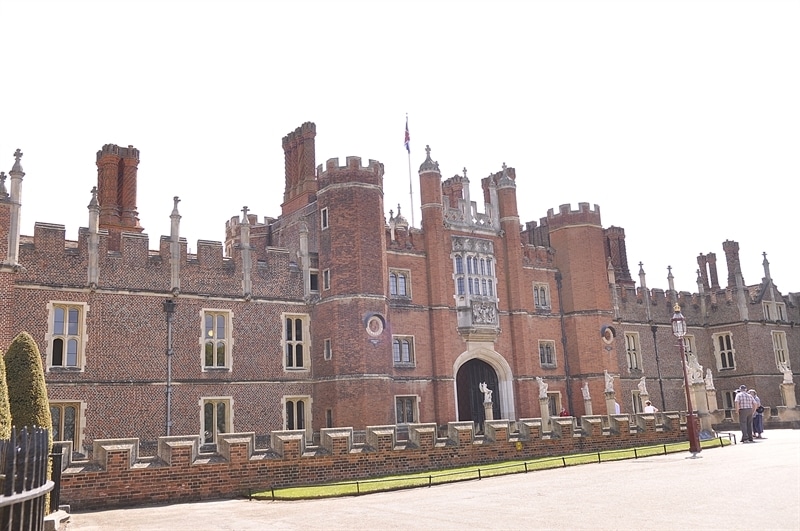 We arrived first thing in the morning and were some of the first people through the gate.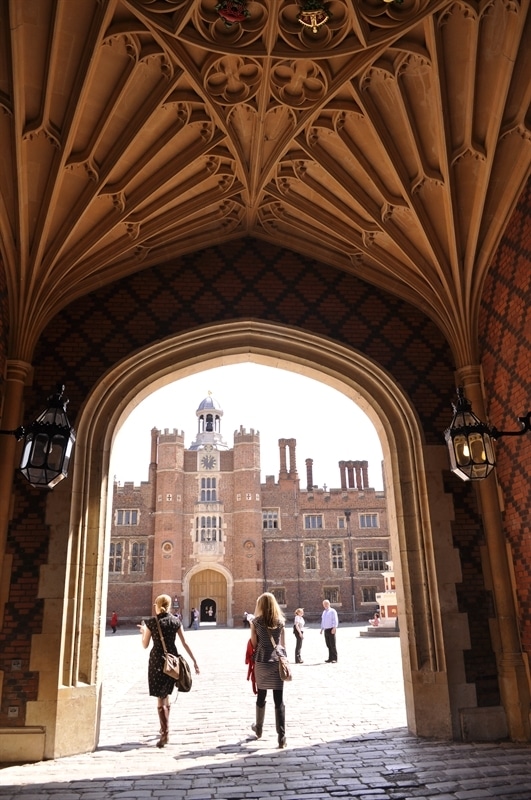 This place is big and we didn't see all of it. We had allotted half a day at Hampton Court but you could spend the whole day. There is a free audio tour you can pick up so be sure and do that.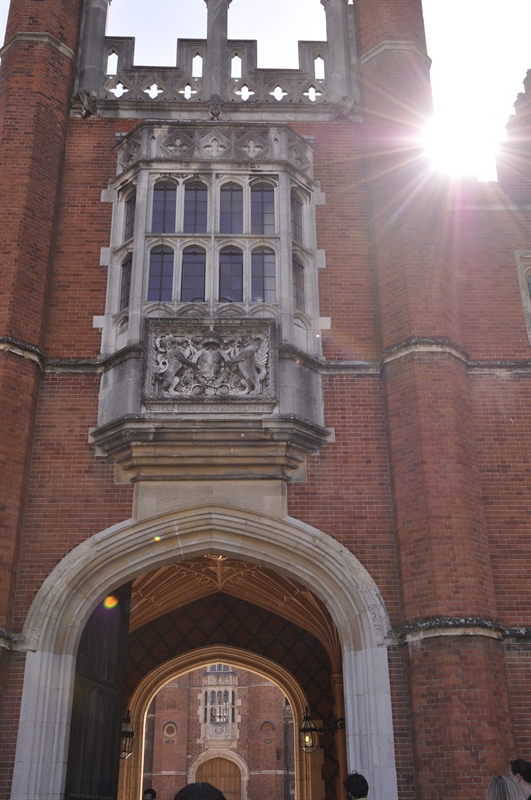 Our first visit was to Henry VIII's State Apartments. They know how to do ceilings in England!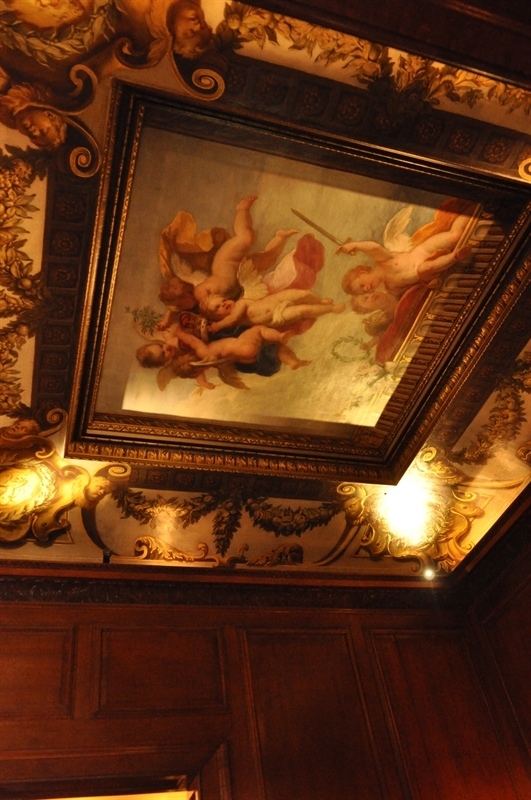 The Royal Chapel is beautiful and so is the ceiling.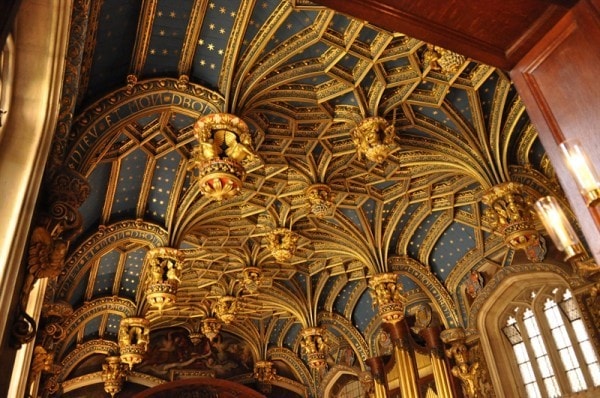 The banquet hall and it's floor to ceiling tapestries were pretty impressive too.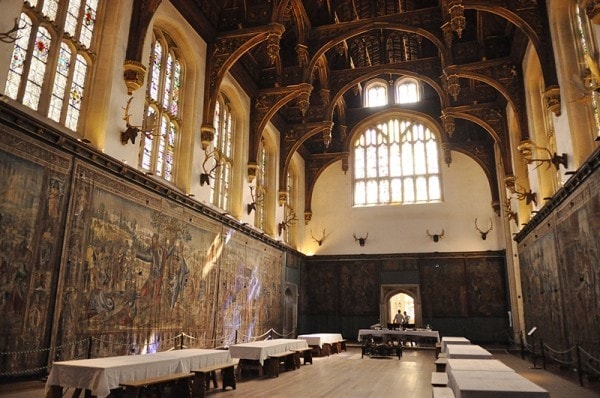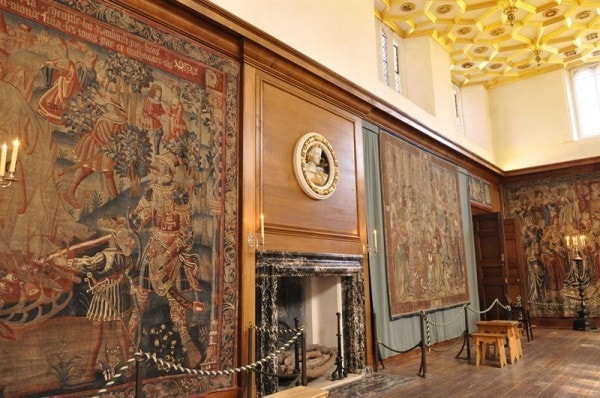 One of the places I had to see were the kitchens at Hampton Court. They take up 55 rooms. That King Henry VIII liked to eat. Over 600 meals were prepared daily in the kitchens and Henry's food wasn't even cooked there – he had his own private kitchens!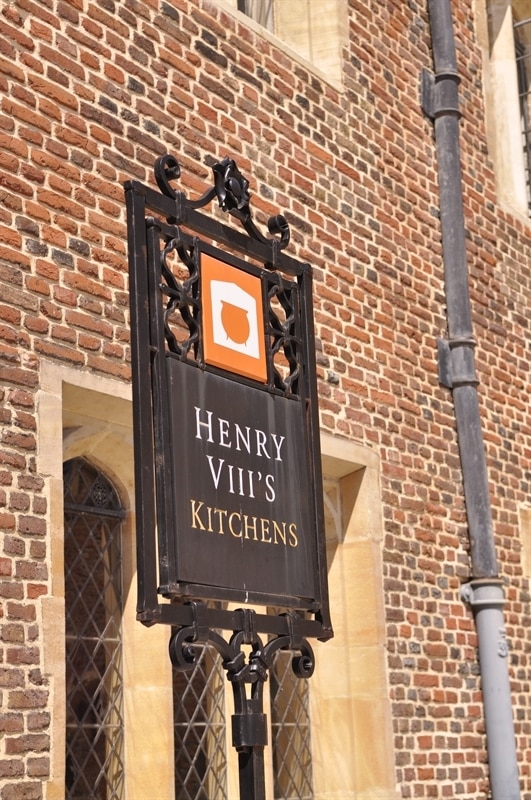 It took a lot of dishes to feed that many people.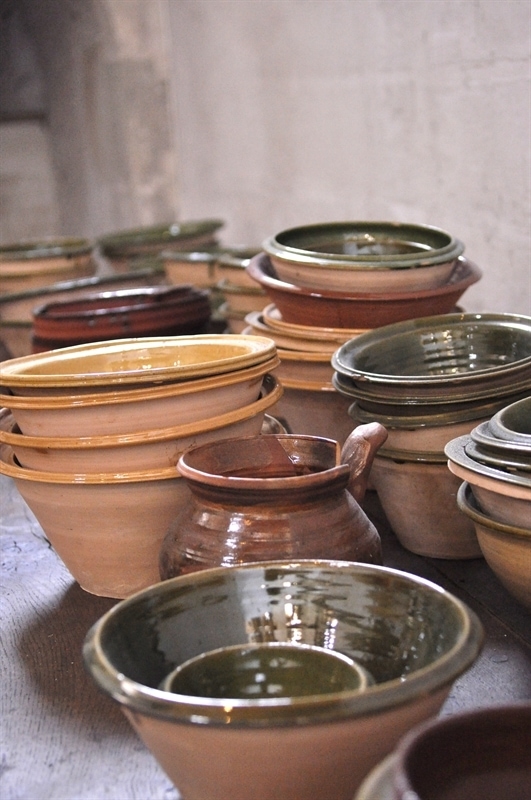 My other favorite part of Hampton Court were the gardens. They were beautiful. Very formal and manicured.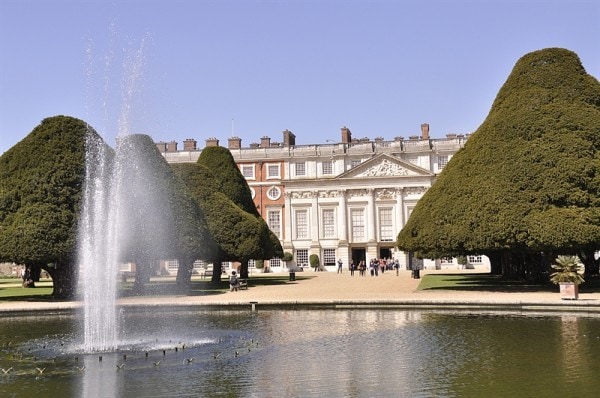 You will see a lot of white swans around London area – in ponds, fountains, rivers etc. I understand they all belong to the Queen.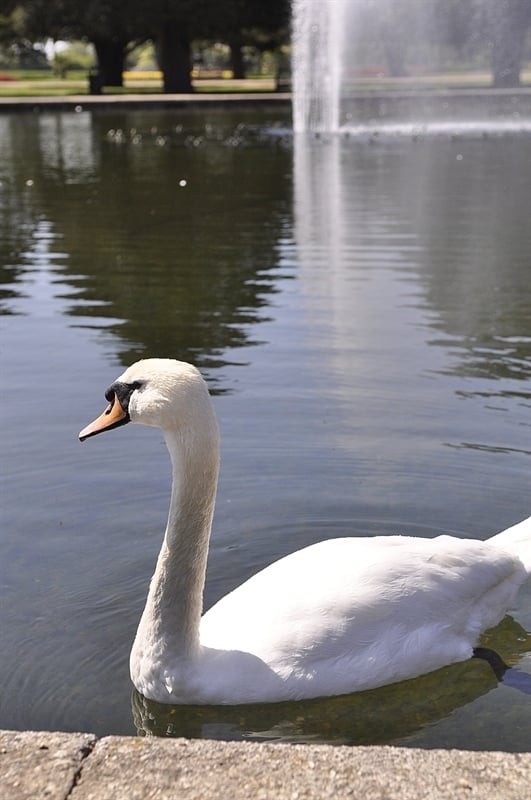 It was a beautiful sunny day and we loved wondering around the gardens and taking photos of course!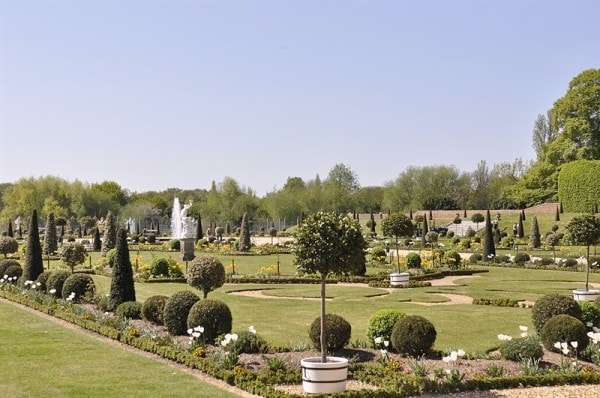 I was pretty much in love with these trees!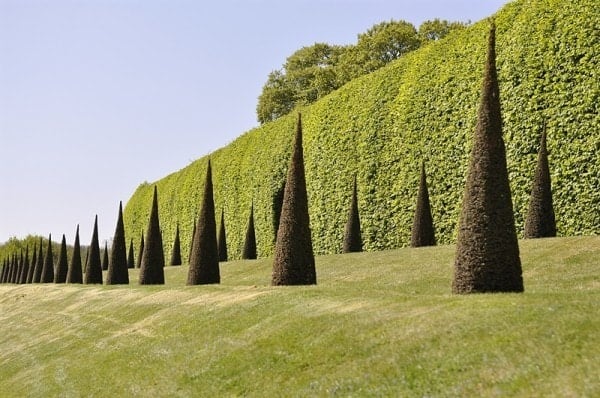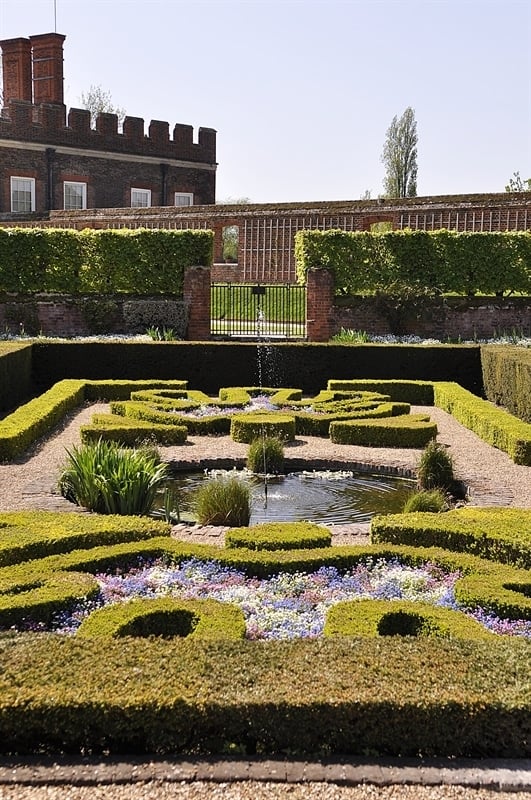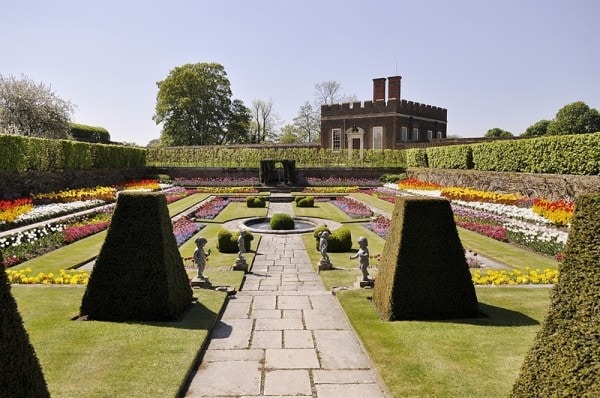 Hampton Court is also home to the Great Vine – planted in 1768 it is the oldest known vine in the world and produces between 500-700 pounds of grapes each year! This thing is huge!!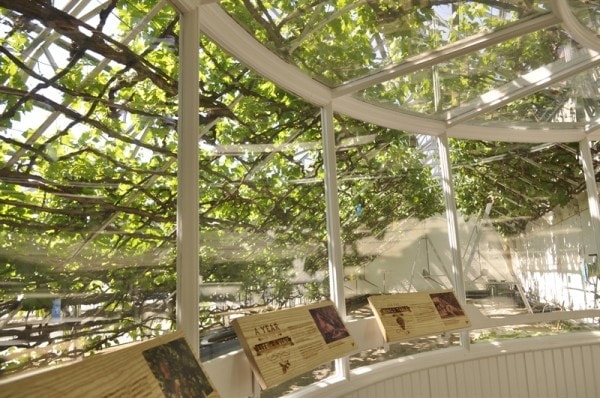 Be sure and check out the palace's famous Maze too. It was planted in 1702 and covers a 1/3 of an acre. I didn't get any photos but we did find our way out!! We enjoyed a little refreshment at the Tiltyard Cafe at Hampton Court after our adventure in the maze (Tessa was starving!)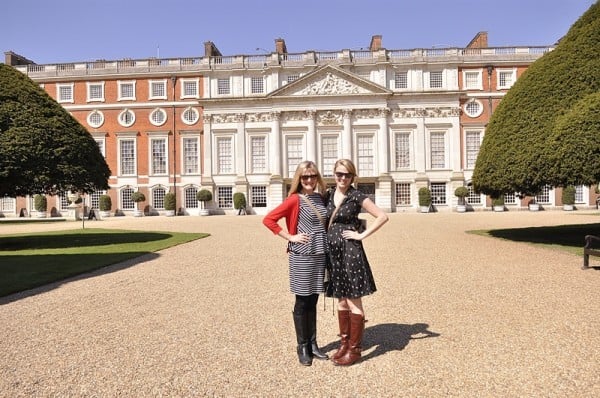 Like I said we could have spent more time there but we hurried back to London because we had to have Tessa checked into her study abroad program by 4:00 and we wanted to do tea together before we left her!
We went to The Orangery right next to Kensington Palace.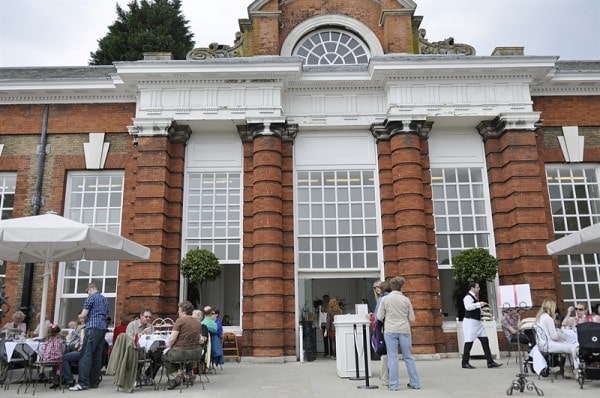 I love this place. Cali and I enjoyed tea there on our last trip. The building was originally built as a green house/conservatory for growing orange trees so it is very full of light – so pretty.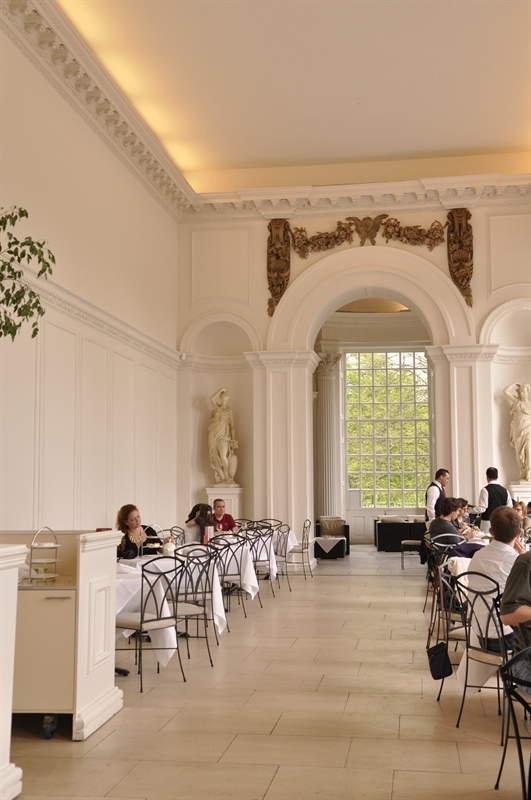 It is a little spendy but so pretty and delicious!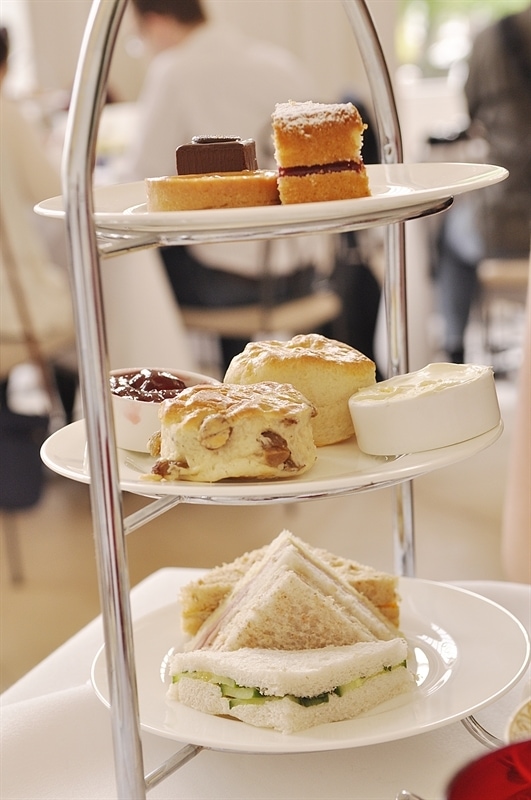 And the company was delightful!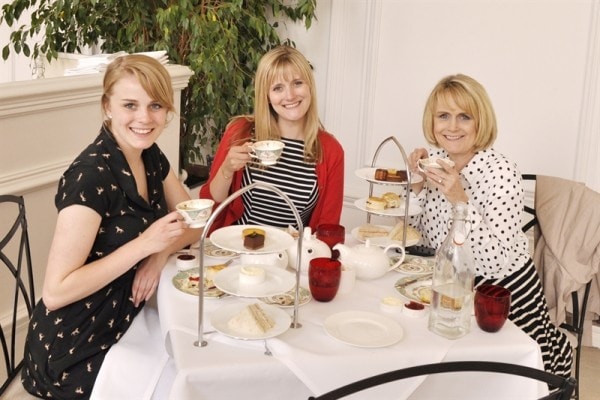 With all the British TV watching I do I had heard of Victoria Sponge Cake before. I think it was Larkrise to Candleford that first introduced me to it but I had never eaten a piece until our trip. I got to eat it twice – once while in Canterbury and then again at tea with my girls. So good. In fact I had to come home and make one – recipe coming soon!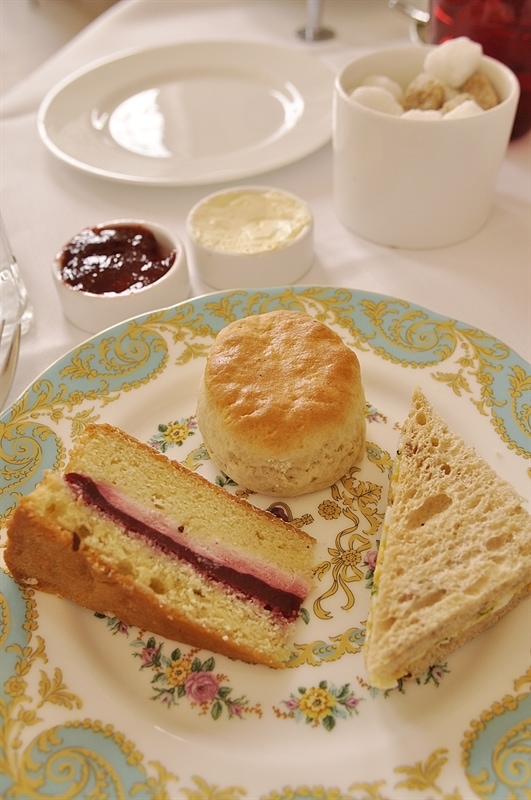 They had a very nice selection of herbal teas too – I loved the ginger lemon!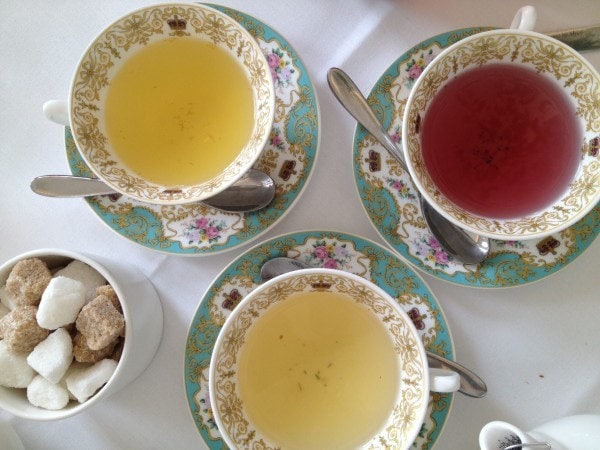 After tea we headed over to Tessa's new home – her flat just off Kensington Park to drop her off. Yes, I did shed a couple of tears! I miss that girl but know she is having the time of her life and I am so excited for her.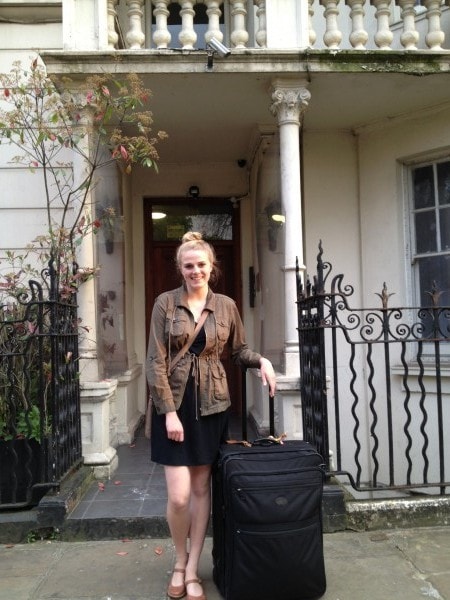 After leaving Tessa at her new home away from home Cali and I went to see Matlida – so fun!!
For some additional ideas on what to do and see in Paris and London: