Baked Macaroni and Cheese is comfort food at it's finest.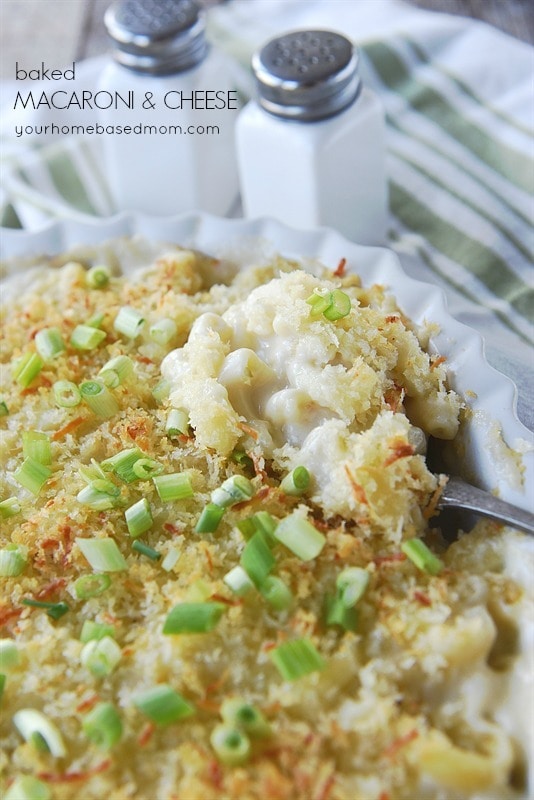 Recently, in the Parade magazine that comes in the Sunday paper, there was an article on the top comfort foods for each of the 50  states.  Guess what it is for Oregon?  Yep, Macaroni and Cheese.  I think this is because of Tillamook Cheese (the best cheese ever!)  If you want to see what your state's top comfort foods is go here.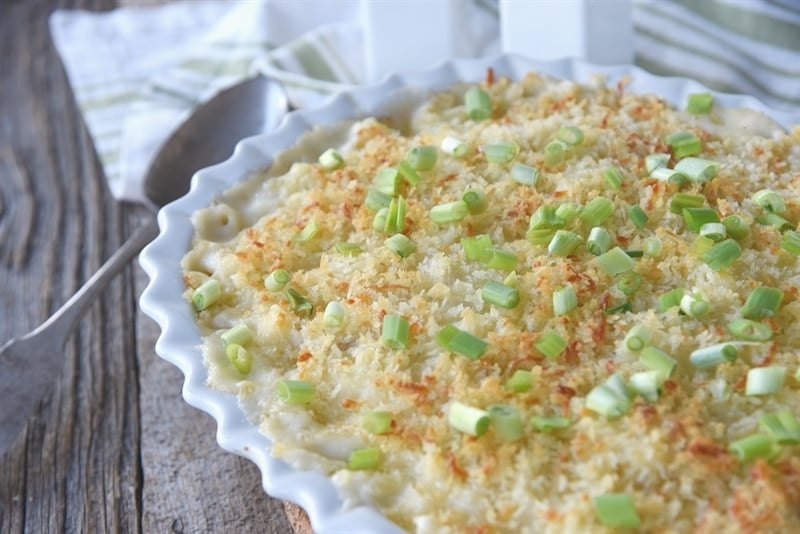 Macaroni and Cheese is definitely comfort food.  I have to admit that when my children were growing up the only macaroni and cheese they ever ate came out of the blue box.  One time they had a babysitter who decided to be creative in the kitchen and she made them macaroni & cheese from scratch. I'm not sure what she did or didn't do, but my children would never eat macaroni and cheese again, unless it came out of the box.  They had a little post homemade mac & cheese traumatic stress, so I never made macaroni and cheese from scratch. But now that the children are all grown up and not living at home anymore, homemade macaroni and cheese is the only kind I'll make.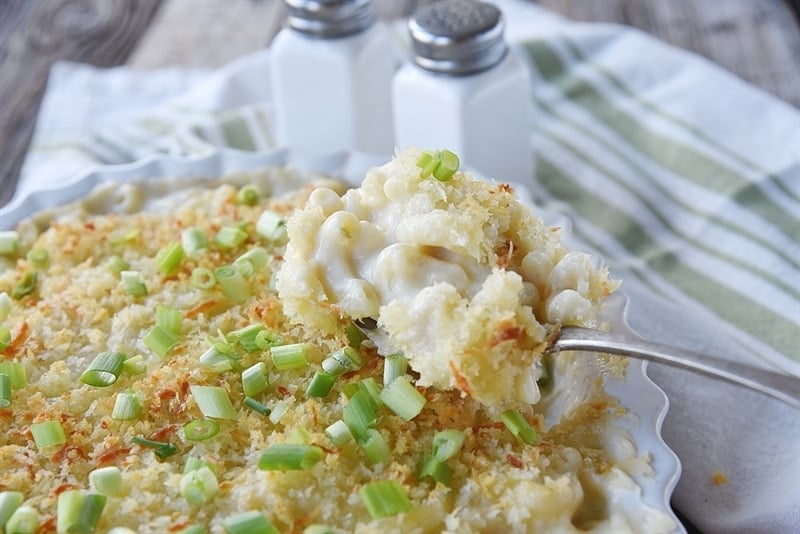 I've shared a fun version of rice cooker macaroni and cheese  before as part of my Kids Can Cook series.  But today, I have a slightly more sophisticated version for you.  I used one of my favorite cheese combos, sharp white cheddar cheese, gruyere cheese and monterey jack cheese.  (Sometimes I use pepperjack cheese instead of the monterey jack)  The combination not only has great taste but it is nice and creamy.  The addition of some oregano and a few red pepper flakes adds another dimension of flavor.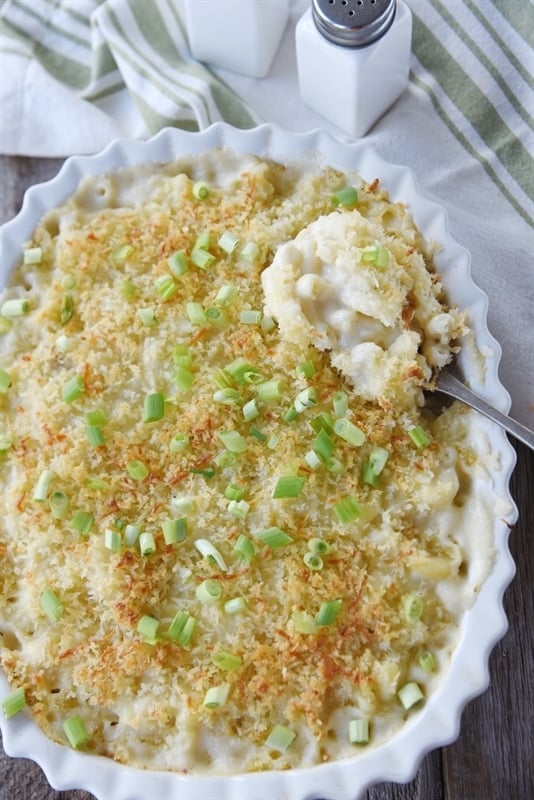 To dress it up a bit, I added some panko breadcrumbs on top to give it a little crunch and then a sprinkling of green onions to give it some color and even more flavor.
I shared some of this goodness with our neighbors.  It was good timing too because the four littles at their house weren't loving what their mother had made for dinner (who is an amazing cook) so the macaroni and cheese came in handy.  When Betty asked one of her girls how her dinner was, she replied,  "Better now that there's something good to eat."  This totally made my night!
I hope this Baked Macaroni and Cheese is a hit at your house too!

Printable Recipe for Baked Macaroni and Cheese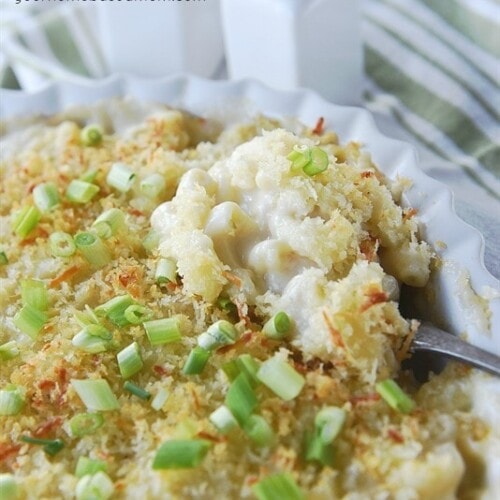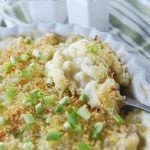 Print
Baked Macaroni and Cheese
Ingredients
6

Tbsp

butter

divided

2

cups

small macaroni

dry

1/4

cup

all purpose flour

2

cups

whole milk

1/4

tsp

oregano

pinch

of red pepper flakes

1

tsp

salt

1

cup

grated monterey jake cheese

1

cup

grated gruyere cheese

1

cup

grated sharp white cheddar cheese

1/2

cup

panko breadcrumbs

2

Tbsp

freshly grated Parmesan Cheese

green onions

chopped for garnish
Instructions
Preheat oven to 400 degrees F.

Spray a shallow 2 qt. dish with cooking spray.

Boil a large pot of water and cook pasta until al dente.

Drain, reserving the pasta water for later.

Melt 4 Tbsp butter in a large pan over medium heat. Add in flour and whisk to combine and cook until it turns light brown.

Add in milk, whisking as you pour. Stir until smooth.

Add in seasoning and cook until sauce thickens.

Add in cheeses, one at a time and stir until each cheese is melted before adding next cheese.

Add in pasta. Use remaining pasta water to thin sauce if it has thickened too much.

Place mixture into greased dish.

Melt remaining 2 Tbsp butter and add the breadcrumbs, Parmesan and a pinch of salt. Stir to combine

Sprinkle over top of pasta and bake until browned and bubbly. About 15-20 minutes.

Garnish with sliced green onions.
Notes
Adapted from Food Network Magazine