Welcome Gina of Kleinworth & Co to the blog.  I have been a fan of Gina and her pretty & delicious recipes for a while now and so excited to have her as part of Bake Craft Sew.  I am a huge white chocolate and popcorn fan , not to mention Sixlets were a favorite childhood candy of mine, so I am totally loving her recipe!!  Please visit Gina over at her blog to enter to win a Blendtec Blender and then check out what Mique and Cindy are sharing as part of the Craft and Sew!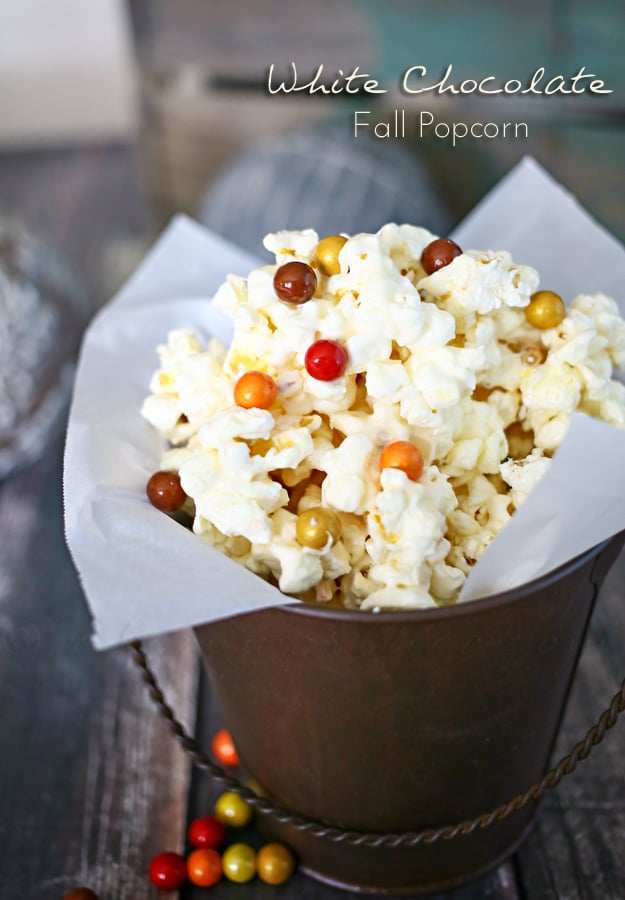 Hello everyone!!! I'm Gina from Kleinworth & Co. I'm so thrilled to be here in posting for Leigh Anne today to share this fun & easy recipe for White Chocolate Fall Popcorn. I love this whole idea of Bake Craft Sew & jumped at the chance to join in the fun. My mom was always making wonderful goodies as gifts all my life. I grew up knowing that homemade gifts are stuffed with love & therefore the best kinds of gifts to give.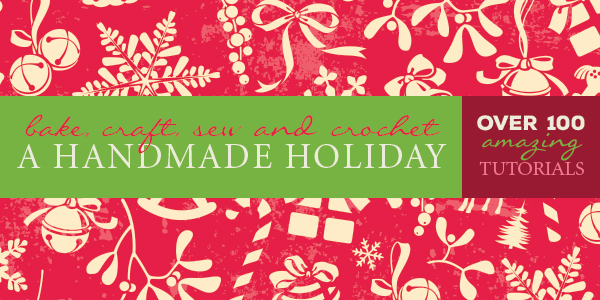 My mom was known for her treats. People would put in special requests for certain recipes all year long. She would be working non-stop to make sure each person that wanted a plate full of goodies was given just that. She was the constant giver & that definitely showed in her homemade gifts. I suppose that is why I love making gifts too.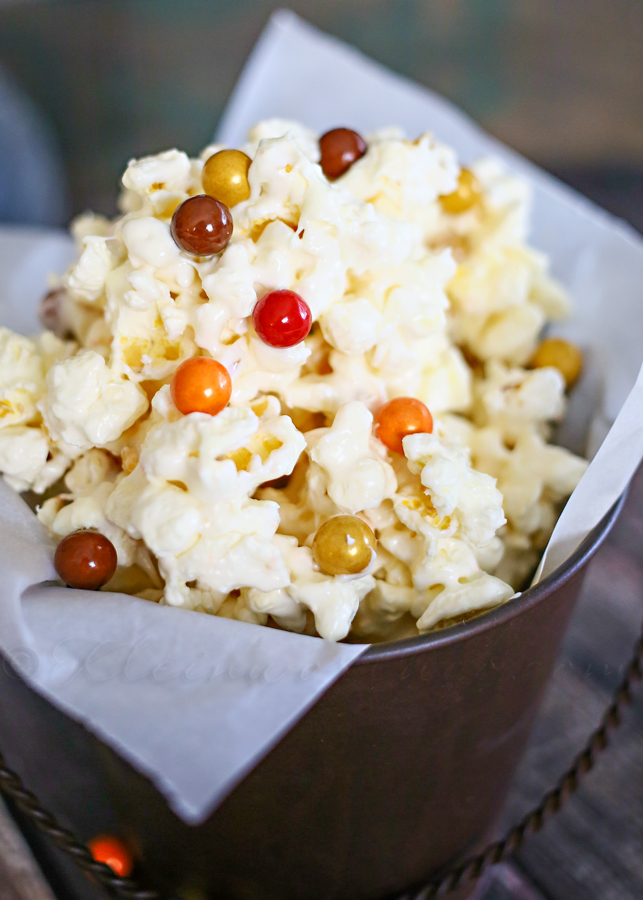 I like to think outside the typical cookie giving box when it comes to gifts for those in my neighborhood. Things like fudge, pretzels, hot cocoa mix & popcorn usually top my list. Do you like receiving popcorn during the holidays? I typically receive several tins of it. But this gooey, marshmallow & white chocolate version is so much better. I mean – you really can't go wrong with popcorn covered with marshmallow & white chocolate & added little bits of chocolate throughout. Even better – you can pick up these Sixlets in any holiday variety of colors & make this gift year round.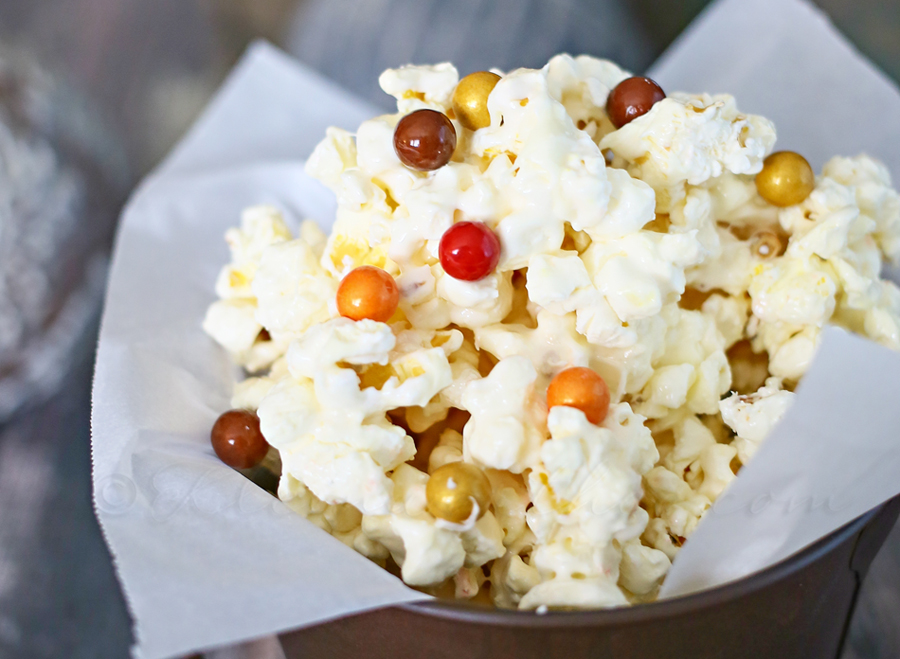 I like to whip up a large batch & disburse among all the little gift buckets. Then I save out some to snack on while the kids are out delivering the buckets to the neighbors. It works out great.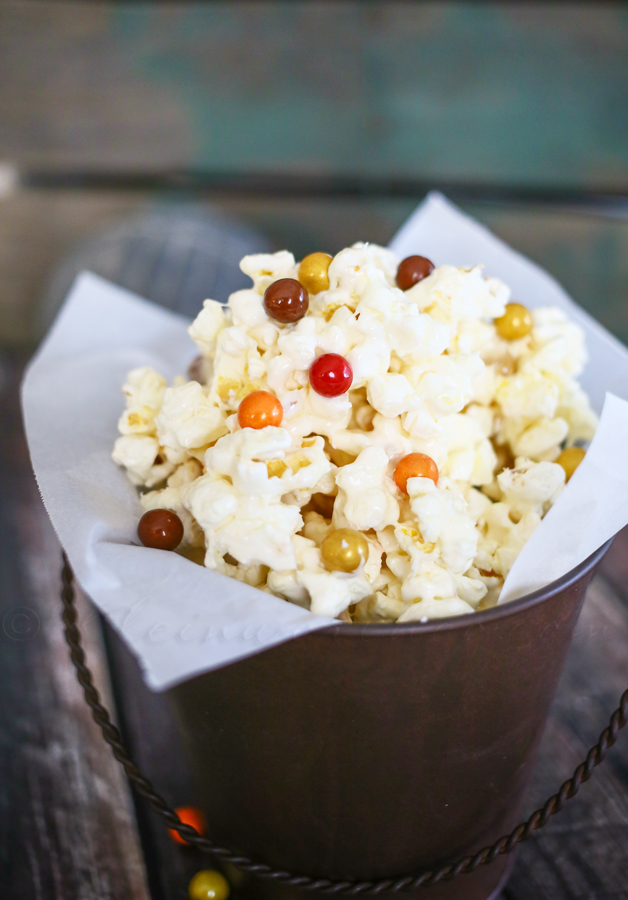 Be sure to come on over to Kleinworth & Co. for more food gift ideas!
You can also follow me on Google +, Pinterest & Instagram.
Don't forget to come on by my place & enter the GIVEAWAY!!!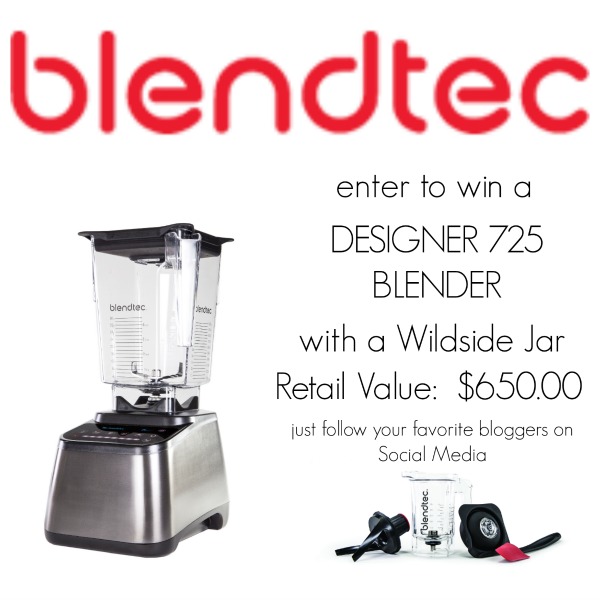 White Chocolate Fall Popcorn
Ingredients
2 mini bags microwave popcorn - popped
1 cup fall colored sixlets or any holiday variety
1-1/2 cups white chocolate chips
1 7oz jar marshmallow creme
1/2 stick butter
Instructions
Pop popcorn & empty into a large bowl

In a saucepan, mix butter & marshmallow creme over medium heat until melted

Remove from heat & pour over popcorn

Add white chocolate chips

Fold & mix together until well coated

While folding the mixture add your sixlets making sure they don't all sink to the bottom of the bowl

Allow to cool before transferring into parchment lined buckets

You can tie a little gift tag to the bucket handle for added cuteness.