The addition of roasted garlic to this Roasted Garlic Artichoke Dip takes the flavor factor over the top.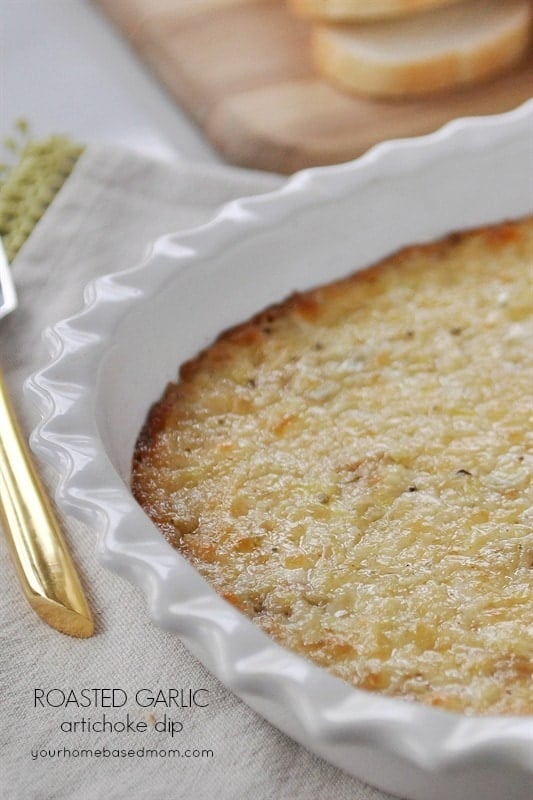 I lost track of how many times I made this Roasted Garlic Artichoke Dip over the holidays. It is definitely my favorite appetizer of all times! I've been making it for years and I first posted it here on the blog back in February of 2008, just a few months after I started my blog. It was definitely in need of a Recipe Redo and I needed another excuse to make it!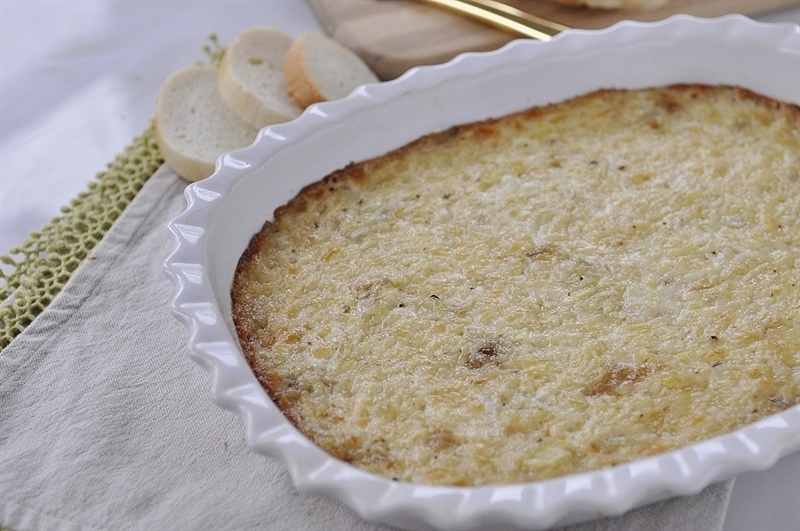 This is probably my most requested appetizer when I am asked to bring something to a party and it is always the first things to disappear at the party. I have several other artichoke dips here on the blog. There is Artichoke and Spinach Dip and Artichoke Spinach Dip with Pecans both of which are yummy and quite lovely but I have to admit, this one is my favorite.
This particular artichoke dip has a secret ingredient which is roasted garlic. Don't leave this part out and don't think that substituting regular diced garlic will do it. You need and want the roasted garlic. Making your own roasted garlic is easy. Just slice off the top of a head of garlic, explosing the cloves. Place it on a piece of foil and then drizzle with some olive oil. Wrap it up and then bake for about 45 minutes at 375 degrees F. You want the garlic to get golden brown and soft so that you can just squeeze it right out of the skin.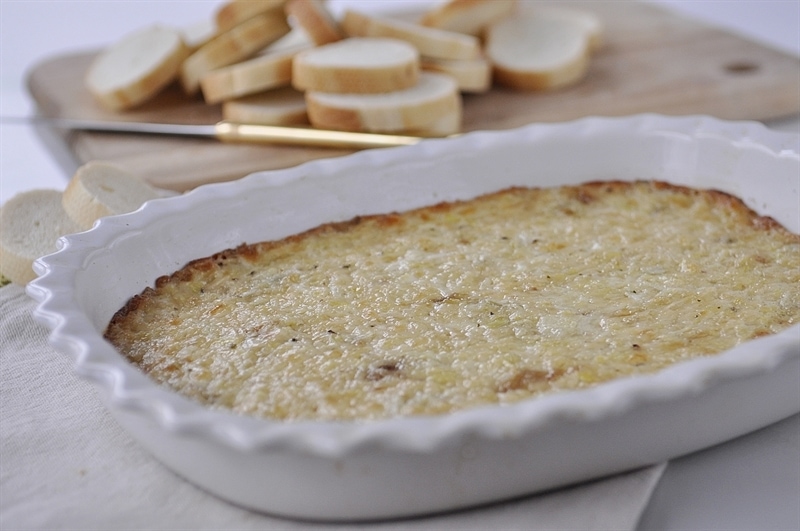 You use a combination of Mozzarella cheese and Parmesan Cheese along with the roasted garlic, mayonnaise and chopped artichoke hearts.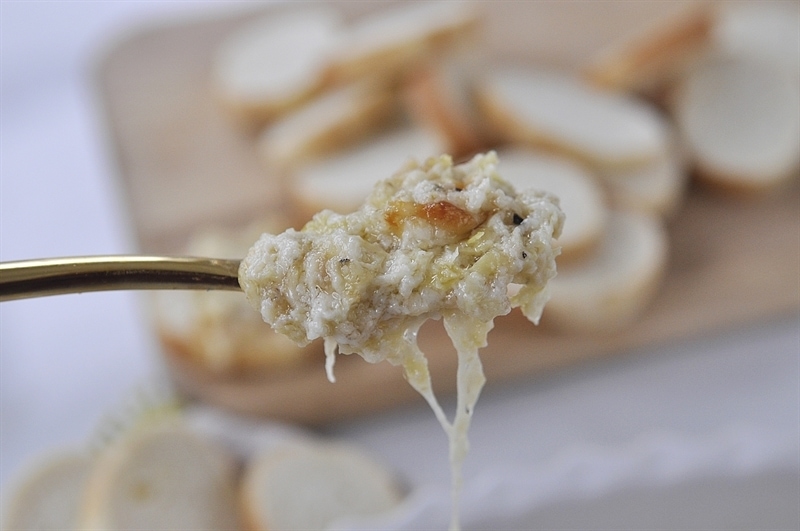 My favorite part of the dip is the brown, crunchy edges that form around the dip as it bakes. I usually eat my way around the edges.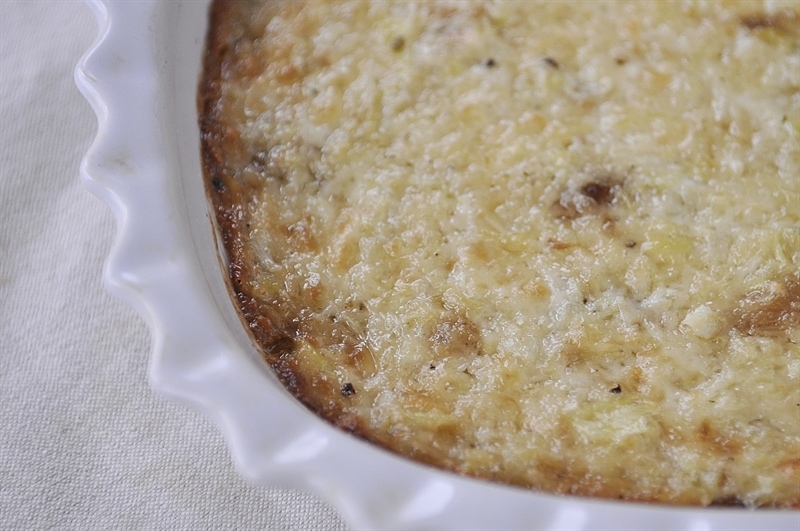 I love to serve the dip with a sliced baguette but it works with crackers or veggies too or you can just use a spoon!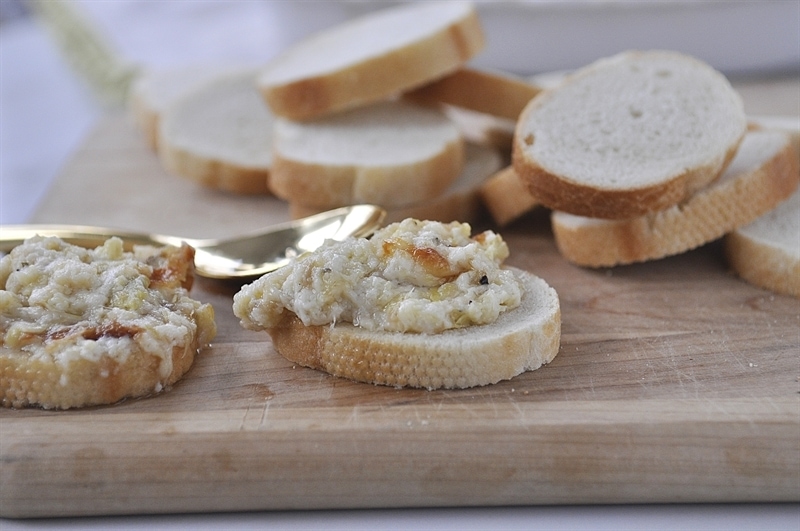 Roasted Garlic Artichoke Dip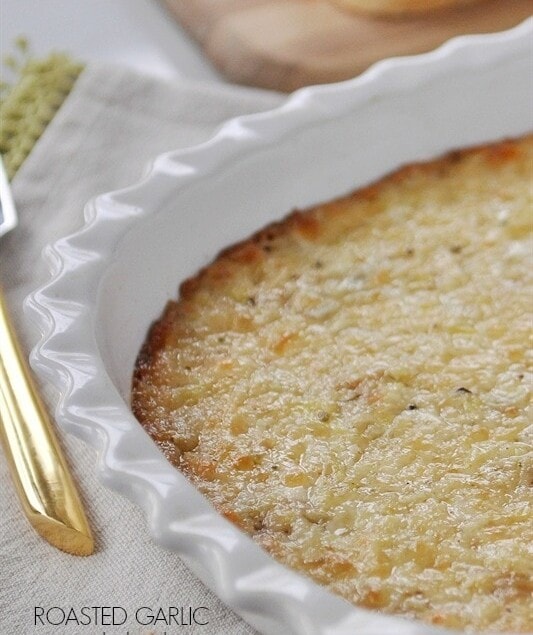 Roasted Garlic Artichoke Dip
Ingredients
1 6.5 oz. jar marinated artichokes, drained and chopped
1 cup regular mayonnaise
1 cup freshly grated Parmesan cheese
½ cup grated mozzarella cheese
1 head roasted garlic mashed
salt and pepper to taste.
Instructions
Mix the above together

Place in a 1 quart glass dish

Bake 20 minutes or until bubbling in a 375 degree oven

Serve with pita bread, baguette, crackers or vegetables

To Roast Garlic:

Slice off the top of the head of garlic, exposing the cloves.

Place on a piece of foil and drizzle with olive oil. Wrap the foil around the garlic.

Bake in a 375 degree F oven for about 45 minutes or until the garlic is golden brown and soft.

Squeeze garlic out of the skin.