Impress your family and guests by putting together a quick and easy cheese board for your next holiday party or family feast.
This post is sponsored by Albertsons and Safeway but all opinions are my own.
The holidays are here, ready or not! I love a holiday party and over the years I've learned a few tricks on how to make it easy and painless! One of my very favorite things to serve at a holiday party is a cheese board. It is always a crowd pleaser and the perfect guest whether it be a family gathering, an office party or a neighborhood potluck. People love to gather around the cheese board and try all the different cheeses, meats and other offerings.
I love to keep all the ingredients for the cheese board on hand during the holidays because whether it is an unexpected guest or the arrival of out of town guests for the holidays, being able to put together a quick and easy cheese board in a matter of minutes is the perfect way to make them feel welcome. My kids love it when I have a cheese board waiting for them when they arrive home after a long flight. They are always hungry!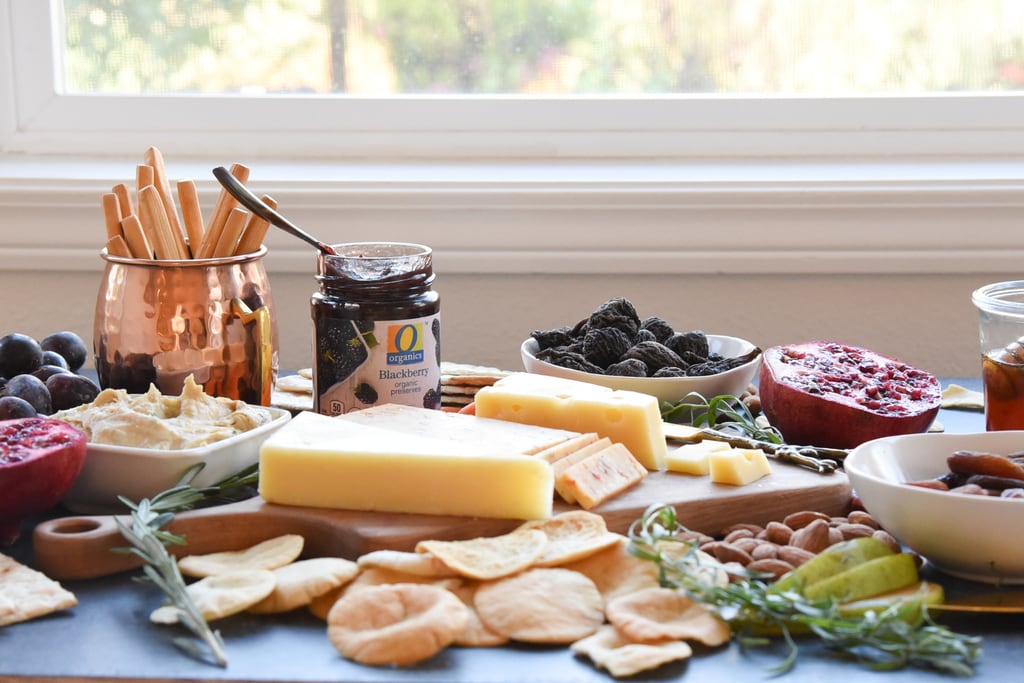 Today I'm going to share with you how I quickly and easily put together my cheese board. Thanks to Albertsons and Safeway it comes together in literally minutes. One trip to your local Albertsons/Safeway store and you've got everything you need. If you don't have time to actually go to the store many of the stores have grocery delivery service available!! Have you always wanted to try home grocery delivery!? Now is your chance. Albertsons/Safeway is offering all my readers a discount of $25.00 off and free delivery on a $100 minimum order. Use the code SEASONSEATINGS. Valid until 1/4/18.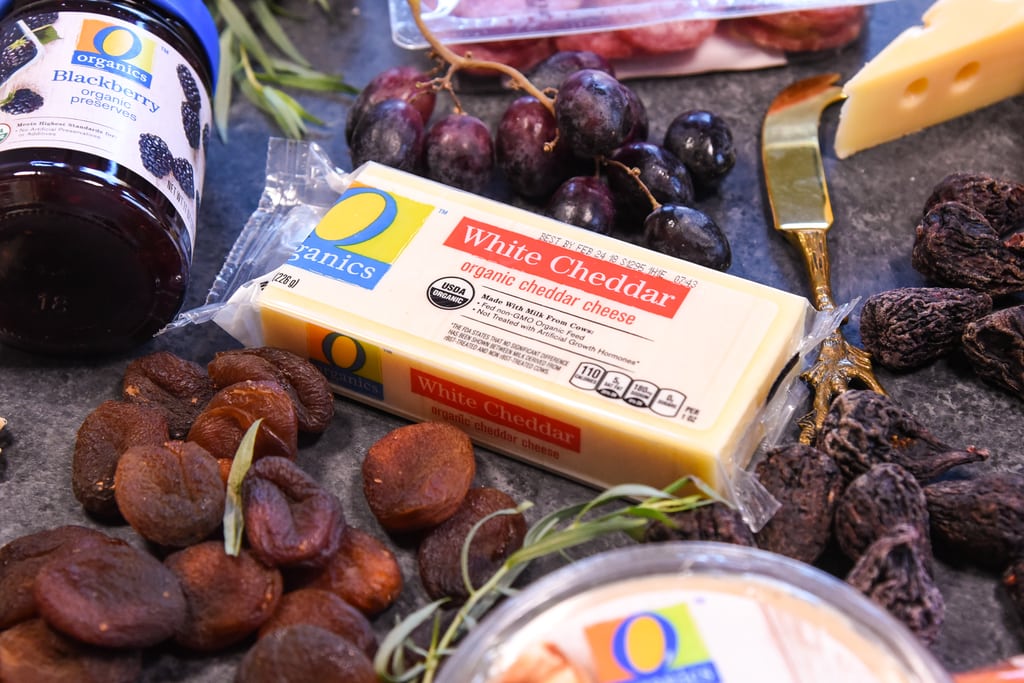 A good cheese board of course starts with cheese! I used a variety of cheeses from the O Organics® line and the Lucerne line. One of my favorites is the white cheddar cheese! The trick to a good cheese board is a good selection of cheeses! Be sure and check the deli section of the store for even more variety of cheeses.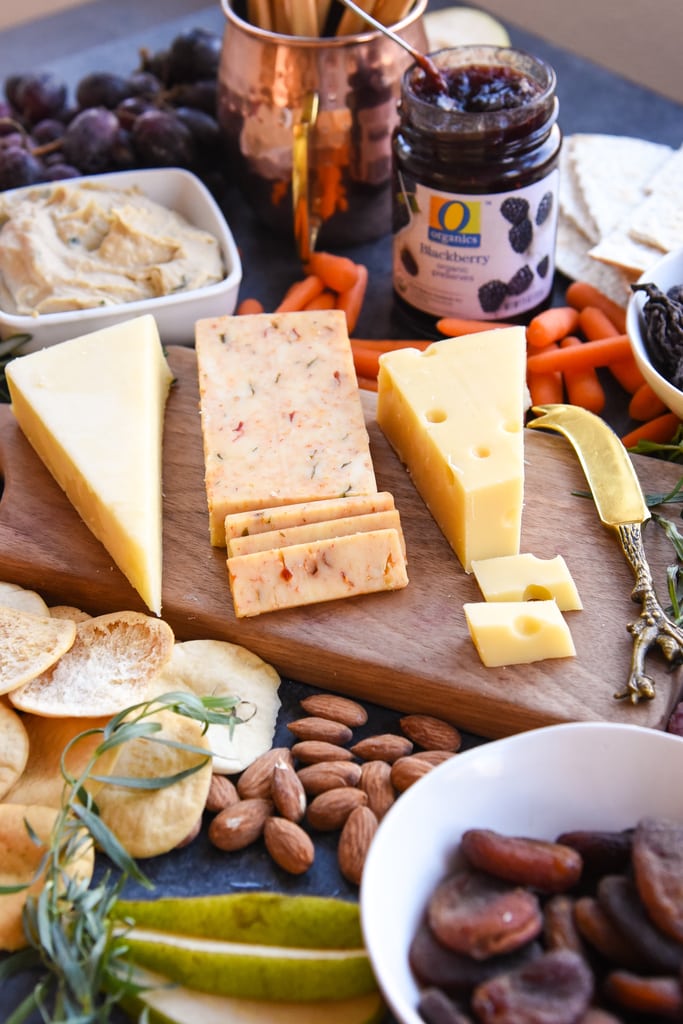 A little drizzle of something sweet over the cheese is an amazing combo. If you haven't tried it, you must. Honey and jam are both good choices! A blackberry or raspberry jam is my favorite.
In addition to a variety of crackers (I used the O Organics® Pita Crackers), I like to add in some nuts (almonds) and dried fruits (dates and apricots). I just add them in and around the other items on the board. I love the whole board to be covered with goodness.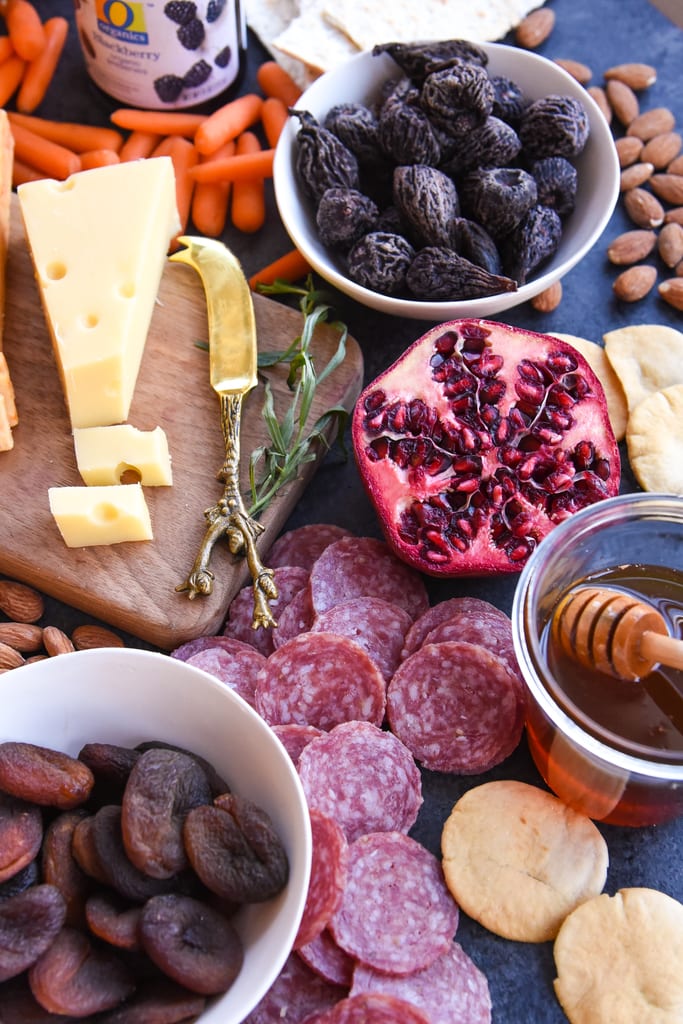 We also like some meat on our cheese board, especially my boys. You can fine a nice selection in the deli section of your local Safeway/Albertsons. Another favorite thing I add to my quick and easy cheese board is some hummus and baby peeled carrots, perfect for dipping!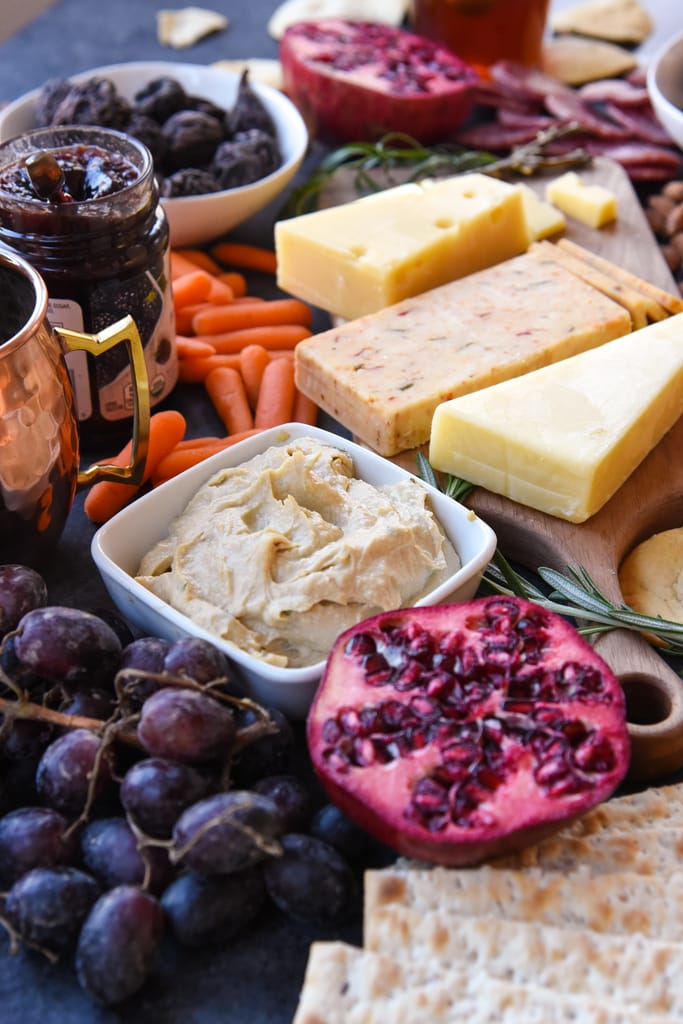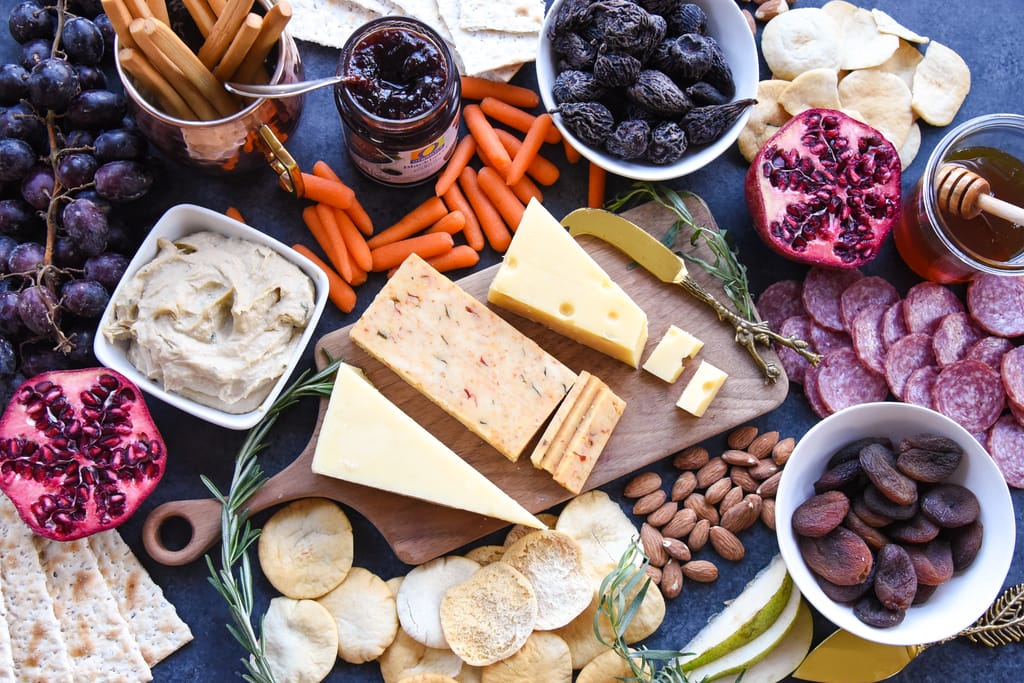 The final touch on the cheeseboard is some fresh fruit and herbs. I love to use dark purple grapes, a pomegranate and pear or apple slices. Just fit them in and around everything else that is already on the board. Fresh Rosemary or Sage make a lovely final touch to the cheese board.

To recap, here is what you need:
Selection of cheeses
Variety of meats
Nuts
Dried Fruit
Crackers
Hummus
Carrots
Honey
Jam
Variety of fruit and fresh herbs
The best part of the quick and easy cheese board is you can get everything you need in one stop. You will love all the oohs and ahhs you will get from your party guests too when they gather around the cheeseboard and see your beautiful creation. It's so fun to eat too!
Have you always wanted to try home grocery delivery!? Now is your chance. Safeway/Albertsons is offering all my readers a discount of $25.00 off and free deliver on a $100 minimum order. Use the code SEASONSEATINGS. Valid until 1/4/18
Organics® products are available in my area exclusively at my local Safeway and Albertsons. You can also find them at all Albertsons Companies family of stores, including ACME Markets, Jewel-Osco, Vons, Pavilions, Randalls, Shaw's, Star Market, United Express, United and Carrs/Safeway.
Be sure and visit Albertsons.com and Safeway.com to find a store near you to stock up on your cheese board supplies and discover more meal prep tips and recipe ideas.
Other favorite holiday appetizers:
Basil, Bacon and Peach Baked Brie
Check out these other fun snack board ideas: