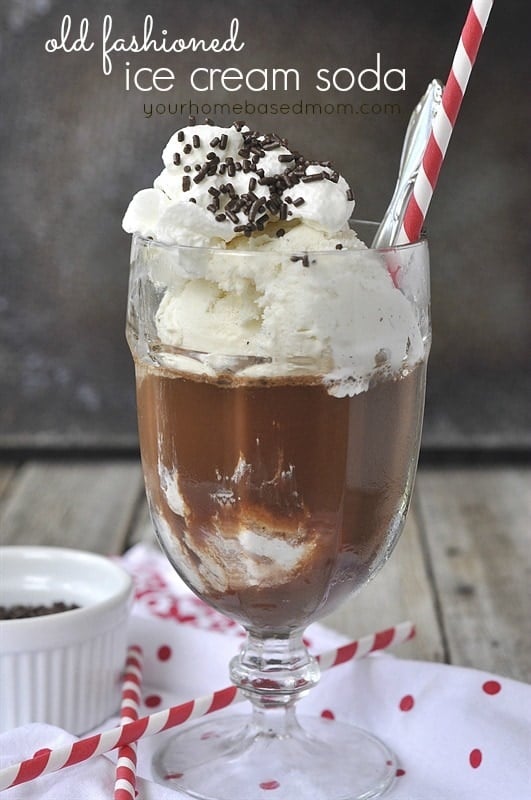 Today I am taking a little trip down memory lane.  Want to join me?
I am lucky to have grown up in a small to mid size town in the mid-west. (about 45,000)  Kenosha, Wisconsin was just the right size kind of town. Not so small that everyone knows your business but not so big that no one knows you!
My high school was right downtown – Mary D.Bradford High School. We had an open lunch hour which meant we could leave the school to go home for lunch or anywhere we wanted. Once we learned to drive and had a car (loved my little yellow Honda Civic) we would head to the local drive-in that had 25 cent hamburgers.  When we were on foot it was the candy counter at the J.C. Penny's.  Yes, I would eat candy for lunch.  It really wasn't much worse than the bag of cheetos and carton of chocolate milk I would buy most days in the school cafeteria.  But sometimes my friends and I would head over to the Woolworth's, the local five and dime that was right downtown. Downtown was basically one main street and a few side streets with shops. Not too small and not too big.  (So I am not quite as old as this photo below!)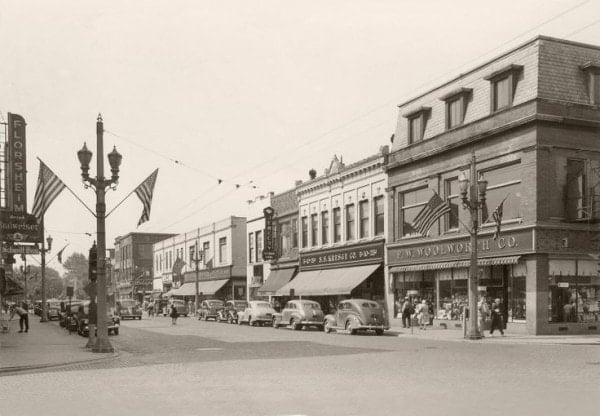 Woolworths had a little bit of everything. It was the Target of its' day. I bought sewing supplies there and they even carried pet supplies and pets!  The thing I loved most about Woolworth's was that it had a lunch counter. (Thanks to Google Images I was able to find a photo of the actual lunch counter from my Woolworths!)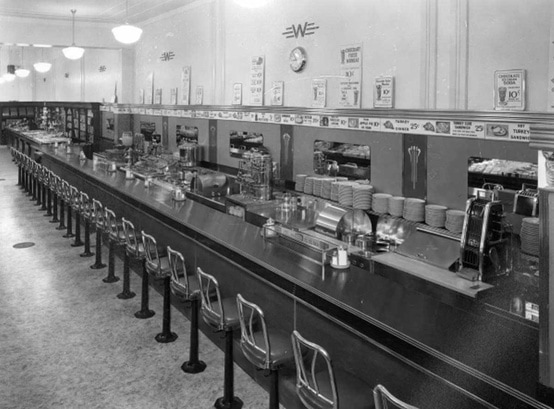 You could sit there on a stool and enjoy a hamburger or a grilled cheese sandwich and of course a milkshake or an ice cream soda. I'm not sure kids today have ever even sat at  a lunch counter or ice cream fountain.  The era of the ice cream fountain/lunch counter as the norm is long gone. You can occasionally find them in an old pharmacy around town here in Portland. But it is definitely a novelty rather than the norm.
One of my favorite things to enjoy at the soda fountain was a chocolate ice cream soda.  Since I can no longer enjoy one at an ice cream fountain I just have to make them at home and that is easy to do!
The ingredients are pretty simple – ice cream, chocolate syrup, soda/seltzer water and some whip cream and sprinkles for the top.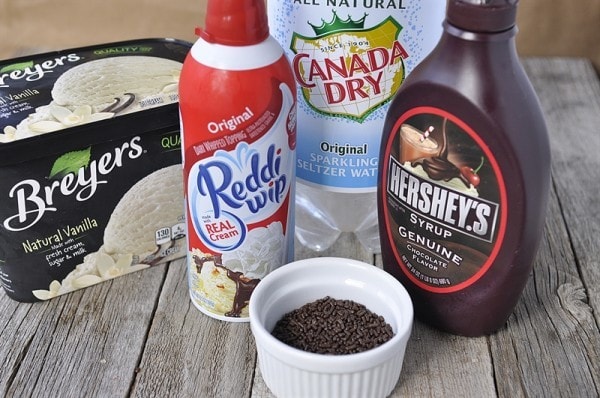 Depending on the size of your glass I used about 2 Tablespoons of chocolate syrup to 1/2 C soda/seltzer water.  Then a couple scoops of ice cream and a hit of whip cream and sprinkles!

Pretty simple!  You could switch it up with some chocolate ice cream for more chocolately goodness.
The last thing left to do is add a spoon and a straw and dig it!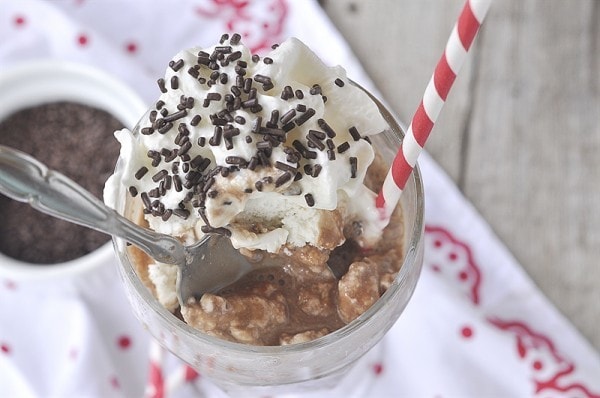 For other ice cream treats try these:
Lime Sherbet Freeze – Vanilla Malt– Vanilla Cherry Floats


Old Fashioned Ice Cream Soda
Ingredients
2 large scoops vanilla ice cream
2 Tbsp chocolate syrup
1/2 C seltzer or soda water
whip cream and sprinkles to garnish
Instructions
Pour chocolate syrup and soda water into glass.

Stir to mix well.

Add in ice cream

Top with whip cream and sprinkles.
Enjoy!
Leigh Anne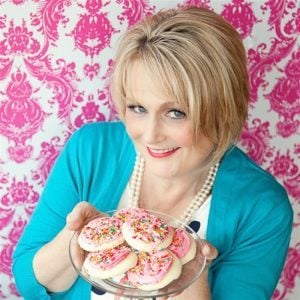 You can also visit me on Facebook, Pinterest, Twitter or Instagram.