Be sure to scroll all the way down to find out how to enter to win $500.00!!
This mummy wrapped brie and  spooky cheese & cracker board are the perfect addition to a grown up Halloween party!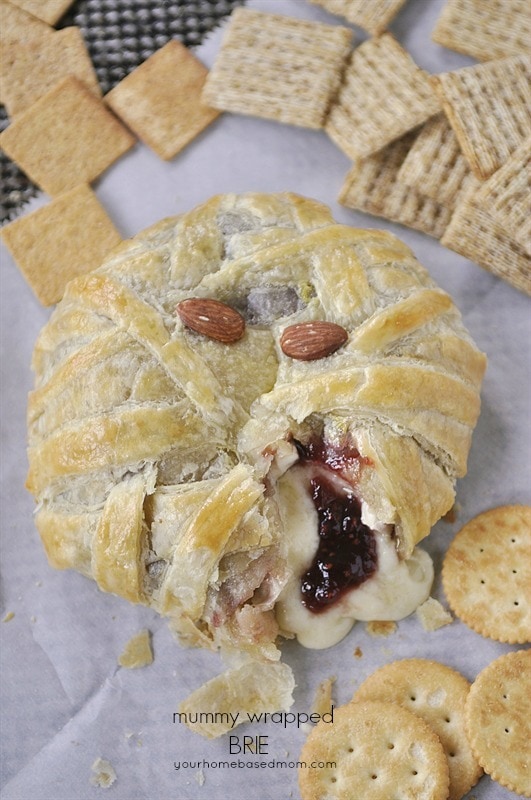 This year I am so excited to partner with Coca-Cola and Nabisco on their Spooky Snack Lab Halloween Campaign #SpookySnackLab.  Halloween is not just for kids!  We adults like to get in on the fun too and this year I decided a grown up Halloween party was in order.  And a fun excuse to decorate a spooky dinner table.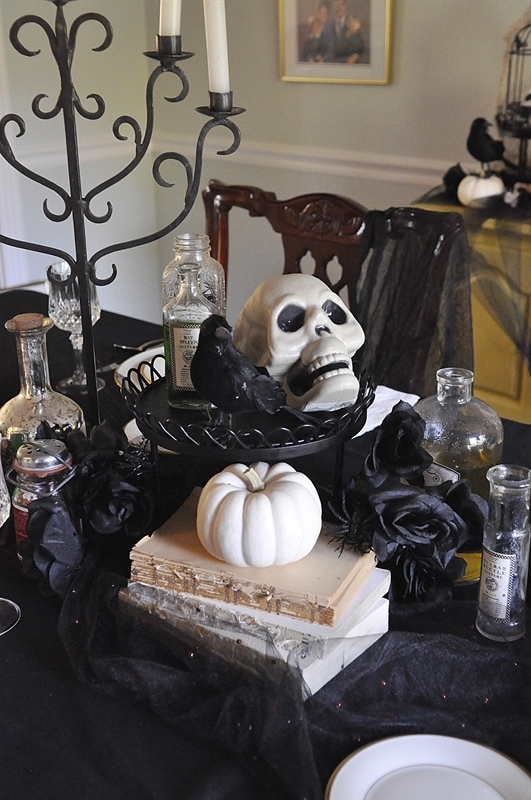 I love planning a party and one of my favorite parts of the menu is always the appetizers.  One of my favorite appetizers to do and one of the easiest ones to do is a cheese and cracker board.  The fun slate cheeseboard  was the perfect thing to use.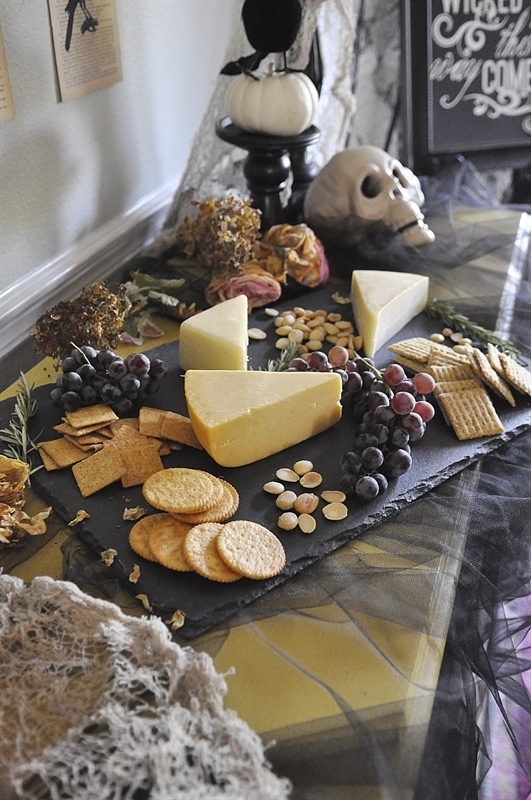 I decked out my yellow side board for Halloween mad turned it into a serving station.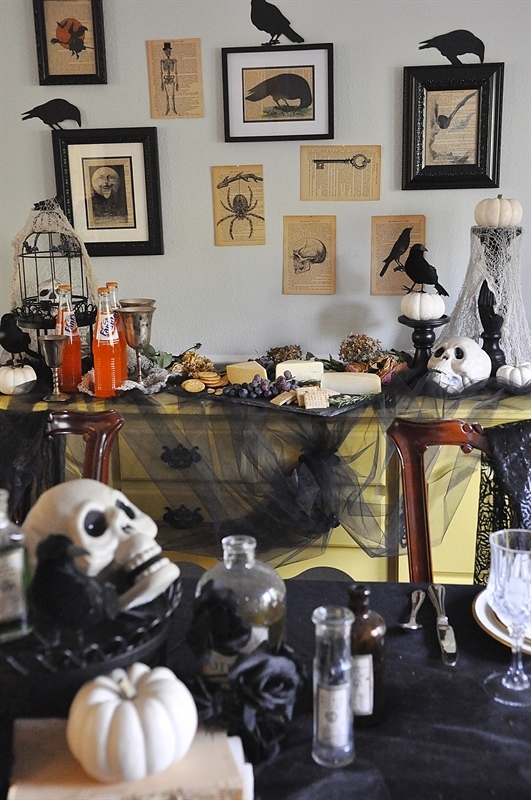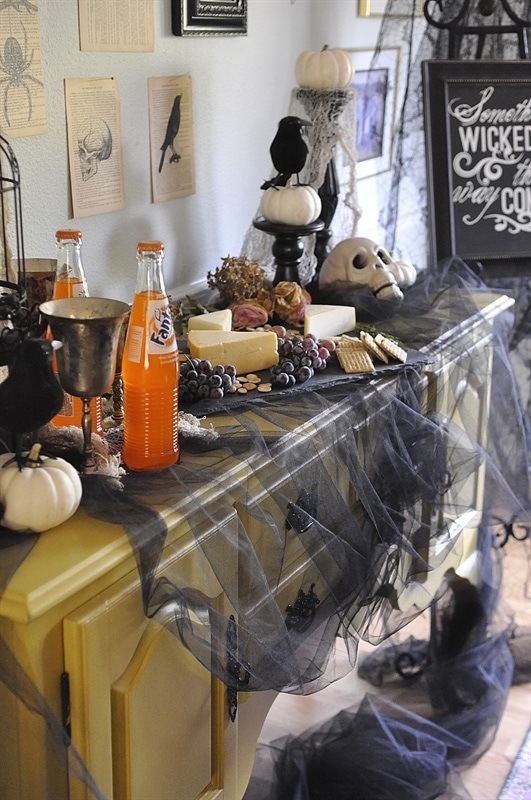 I used an assortment of cheese – gouda, cheddar and gruyere.  Added some grapes, marcona olives and of course crackers!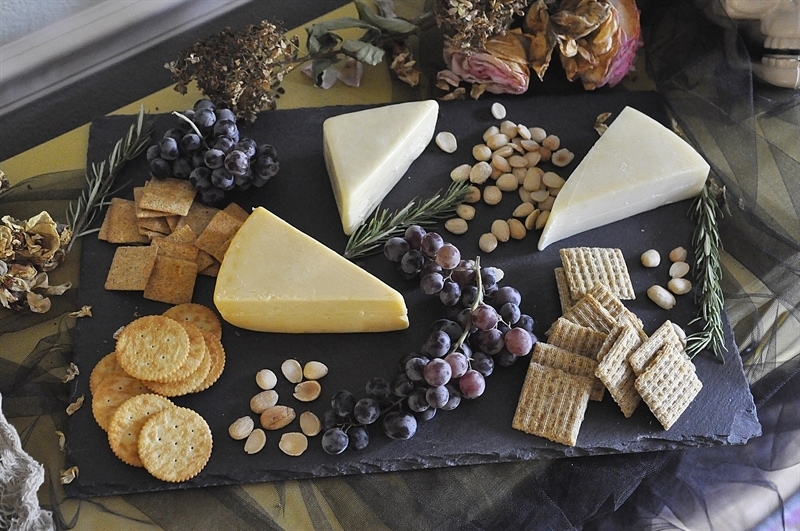 My cracker choices were Wheat Thins, Triscuits and Ritz.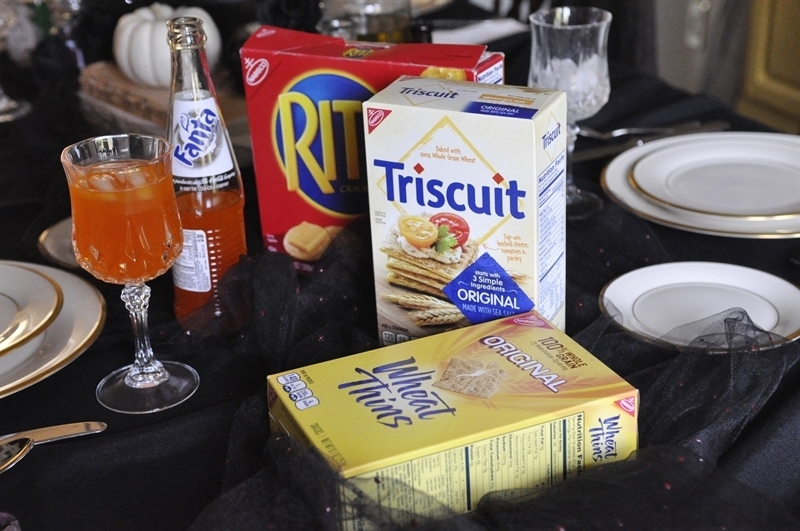 Of course a yummy beverage is an important part of a dinner party and who doesn't loves soda that comes in a glass bottle!  The orange Fanta added some great color and taste to the dinner table.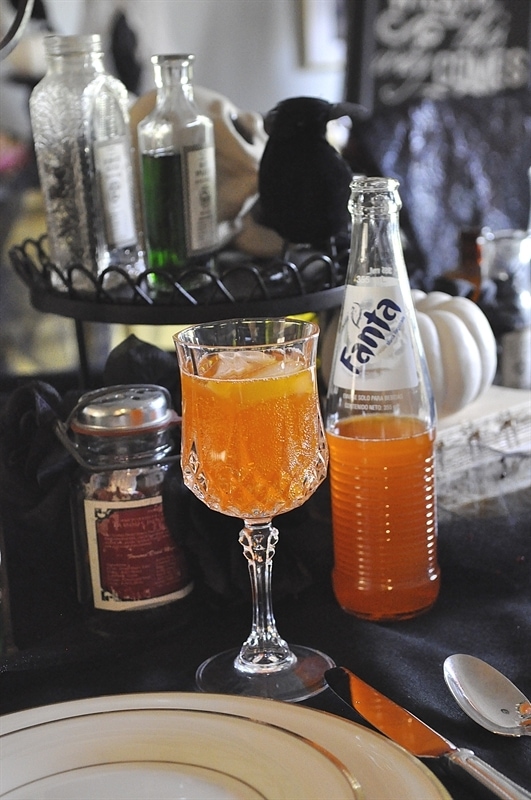 One of my all time favorite cheeses is brie so I decided to dress it up for Halloween by turning it into a Mummy Wrapped Brie!  Brie is always the first cheese to disappear at a party.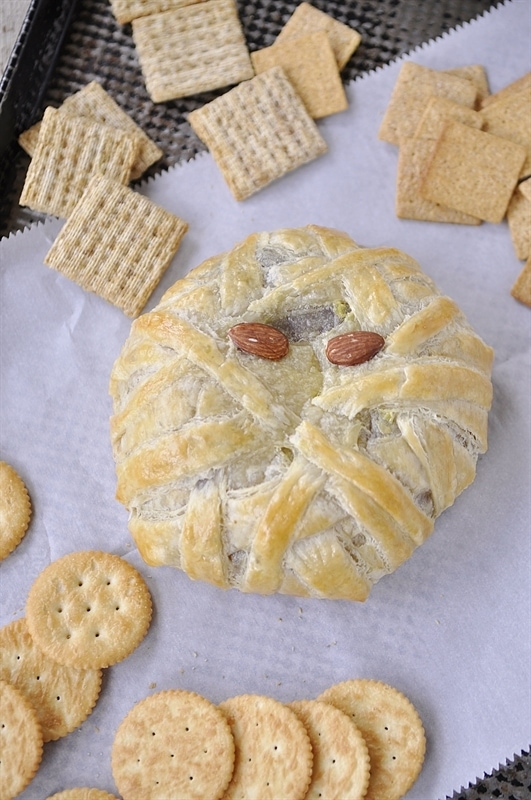 To make it extra scary, I added a layer of raspberry jam to the brie before I wrapped it up.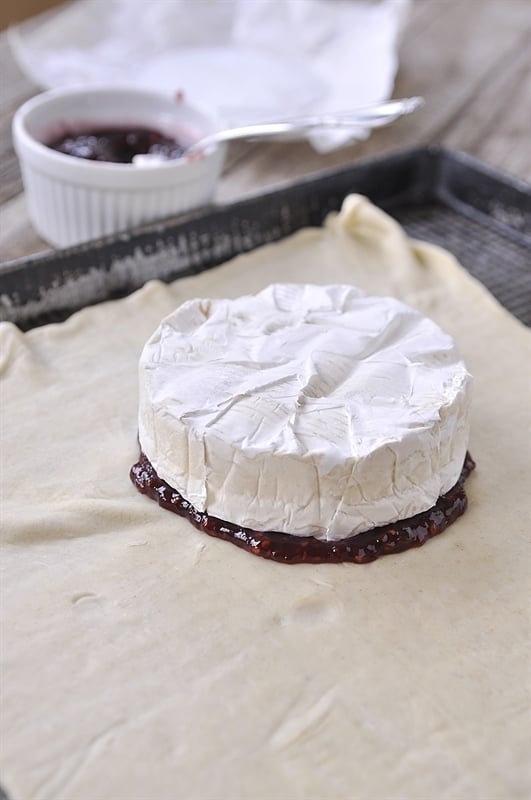 I used puff pastry to wrap the brie in.  I covered the entire brie with one sheet of dough. and then turned it upside down so the edges of the dough were underneath.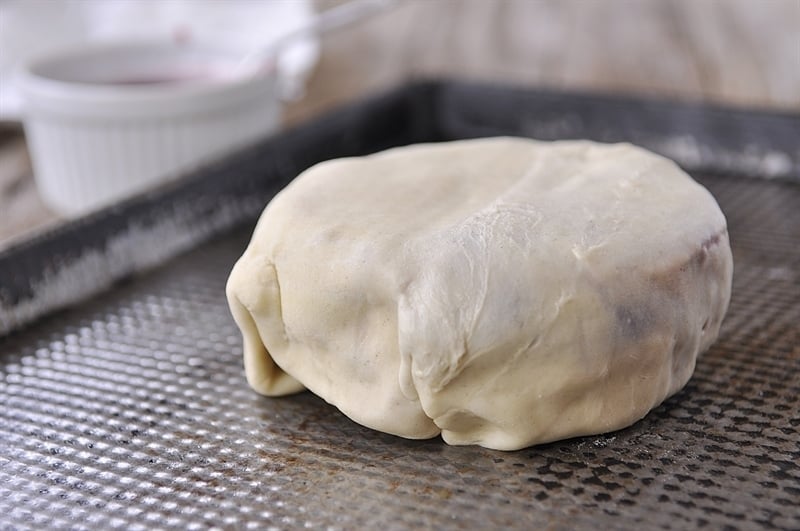 Then brush the entire thing with an egg wash.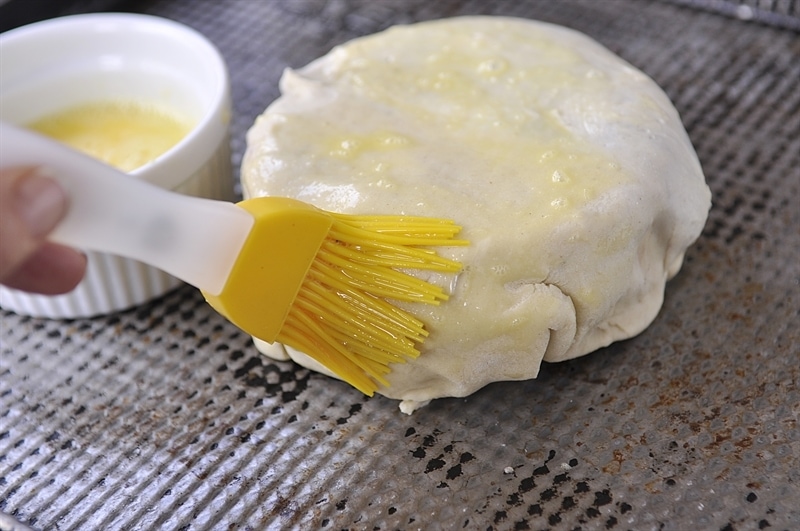 I cut the second sheet of dough into 3/4″ strips and used those to wrap the mummy in, gave it another brush of egg wash and added two almond eyes.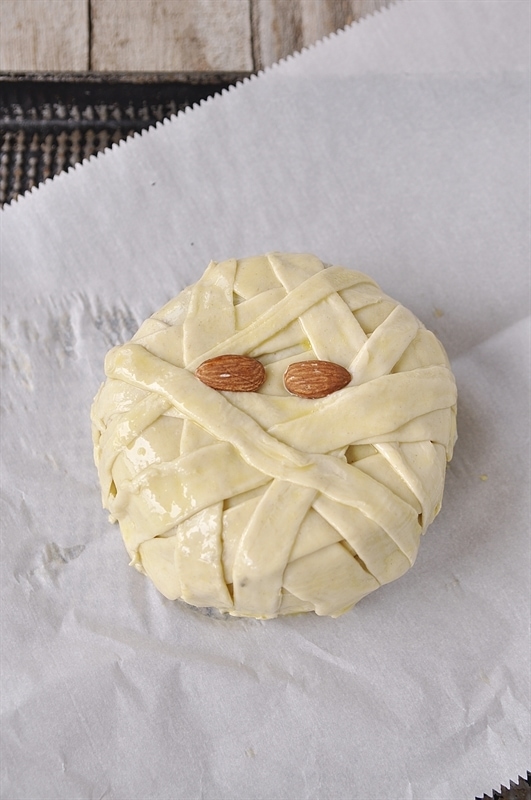 Bake it at 400 degrees F  for 20-25 minutes or until the puff pastry is golden brown.  Then cut into it and enjoy.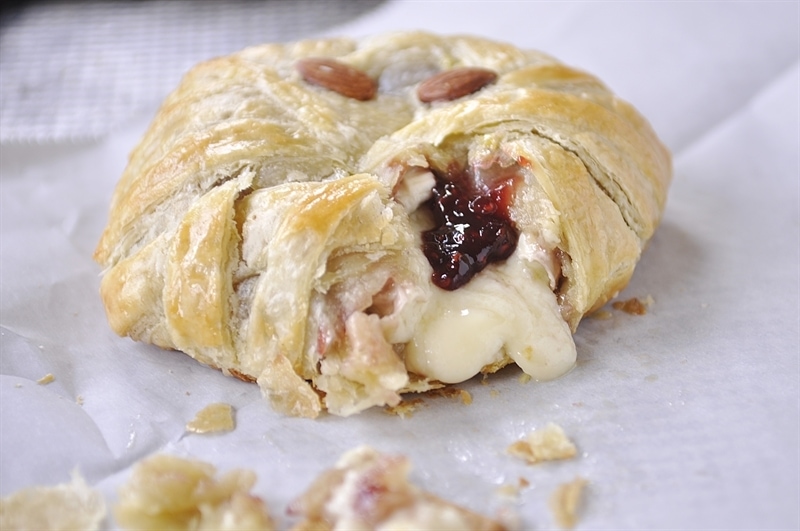 I love how the cheese and jam oozes out of the mummy!  So scary and delicious!!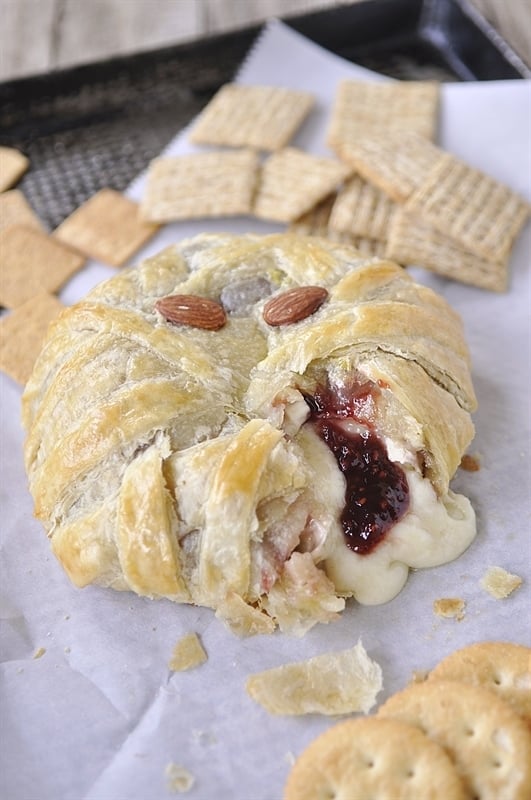 Just grab a cracker and dig in!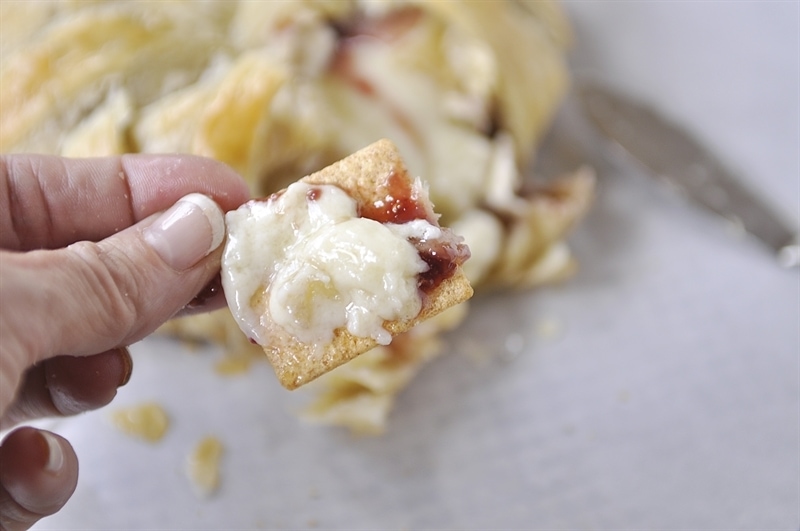 For more Halloween fun and Spooky Snack
Lab ideas be sure and check out all the amazingly creative people by visiting the Fanta and OREO Spooky Snack Lab board on Nabisco's Pinterest Page!  You can also get the latest spooky creations by following the hashtag #SpookySnackLab.
Now for the real fun – a giveaway for $500.00!! All you have to do is create a custom Pinterest Board with all your favorite Halloween recipes, lfiestyle and entertainment tips and tricks.  Please be sure and to pin a few ideas from this post too.  Head over to my Mad Scientist Soda Laboratory post to enter – all the details are there.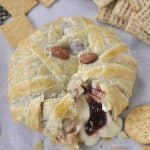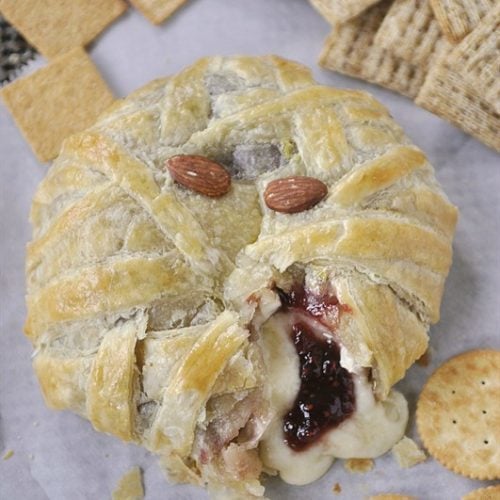 Print
Mummy Wrapped Brie and Halloween Dinner Party
Ingredients
2

sheets of puff pastry

1 8

oz.

wheel of Brie

3

Tbsp

raspberry jam

2

whole almonds

1

egg

beaten
Instructions
Preheat oven to 400 degrees F.

Line a baking sheet with parchment paper and place one sheet of phyllo dough on it.

Add jam to center of dough and place wheel of brie on top.

Cut phyllo dough to a circle about 3 inches larger than the brie.

Wrap the dough around the brie, pressing edges closed.

Turn brie over.

Cover with egg wash.

Cut remaining sheet of dough into 3/4 inch strips.

Cover brie with strips, wrapping it like a mummy.

Cover with egg wash.

Add almond eyes and bake for 20-25 minutes or until golden brown.

Serve with crackers


Get my Weekly Menu Plan for FREE!
Receive my FREE "What's for Dinner?" Meal Planning Course, a copy of my FREE ebook that includes my most popular recipes and my FREE weekly Meal Plan.