This Mashed Sweet Potato Soup is the perfect cold weather dinner. It comes together so easily with Bob Evans refrigerated mashed sweet potatoes.
This post is sponsored by Bob Evans but all opinions are my own.
It snowed in Portland this last week and we may get more snow today! This only happens about once every five years so you have to take full advantage of it when it does. The whole town basically goes crazy and isn't quite sure what to do with it. My favorite thing to do on a snow day, other than stay inside, is make a pot of soup. Today's recipe for Mashed Sweet Potato Soup is the perfect solution to snow or any cold winter's night. The best thing about this soup, other than the great flavor, is how easy it comes together thanks to Bob Evans refrigerated Mashed Sweet Potatoes. They are made with real milk and butter and the work is all done for you. Keep a couple in your freezer and then you will be ready to put together a pot of delicious Mashed Sweet Potato soup at even the hint of snow!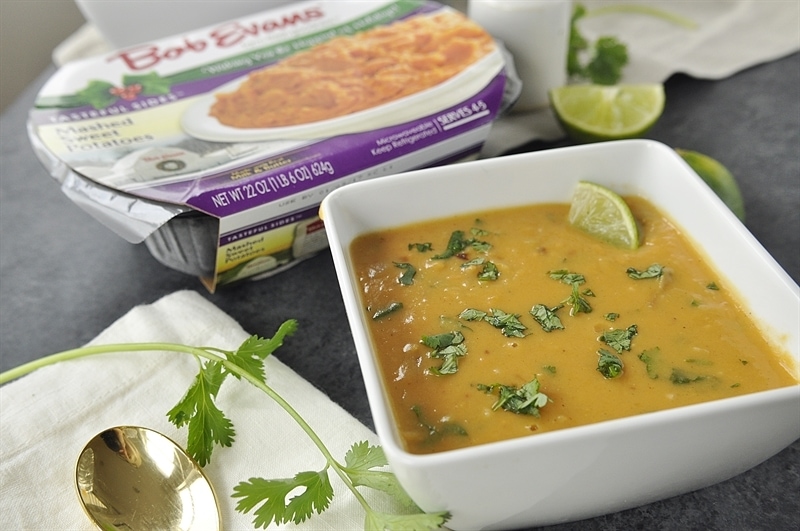 I started by sauteing some onions in butter and then added that into the mashed sweet potatoes and chicken broth. For seasoning, I added in cumin, red pepper flakes, cilantro and some salt. If you like it a bit hotter, add more red pepper flakes.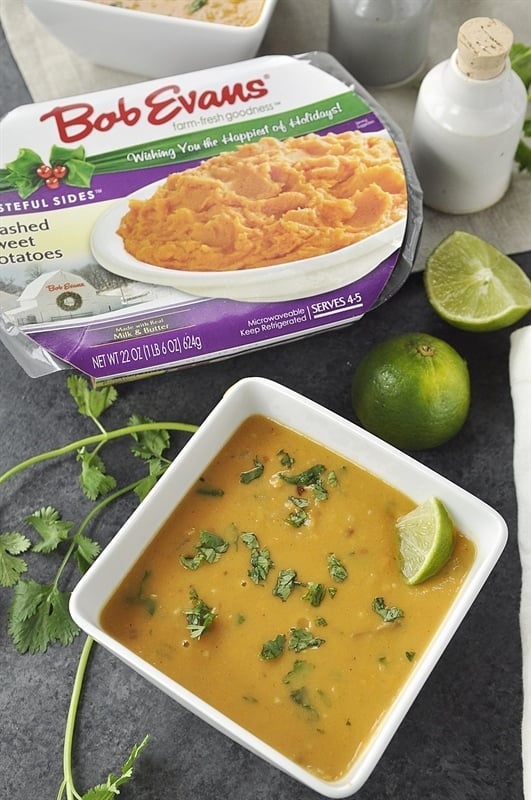 Let it simmer for about 10 minutes or so and then add in some coconut milk and bring it back up to temperature and it's ready to serve. Less than 20 minutes and you've got a delicious bowl of mashed sweet potato soup. I also like to give it a little squeeze of lime juice and some additional chopped cilantro when I serve it.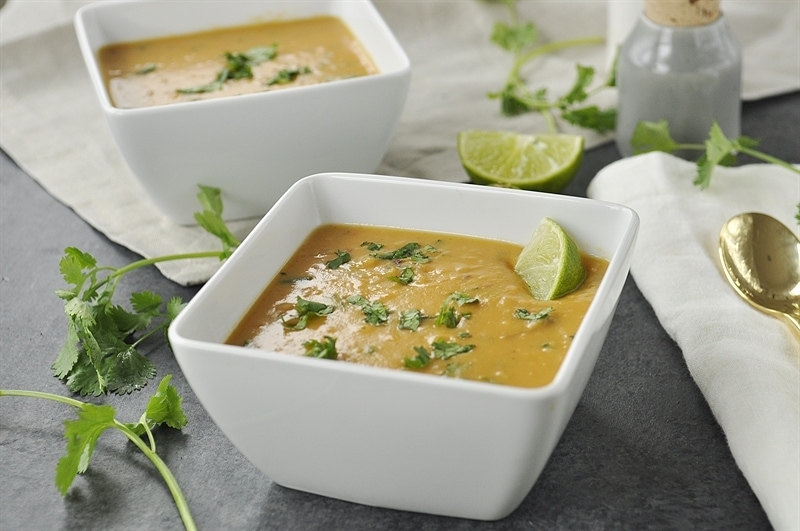 Be sure and visit the Bob Evans website to see where you can find their products near you. Here in Portland, I found them at Walmart. You can also check out their other products.
Visit them on Facebook/Instagram/Pinterest for more product and recipe ideas.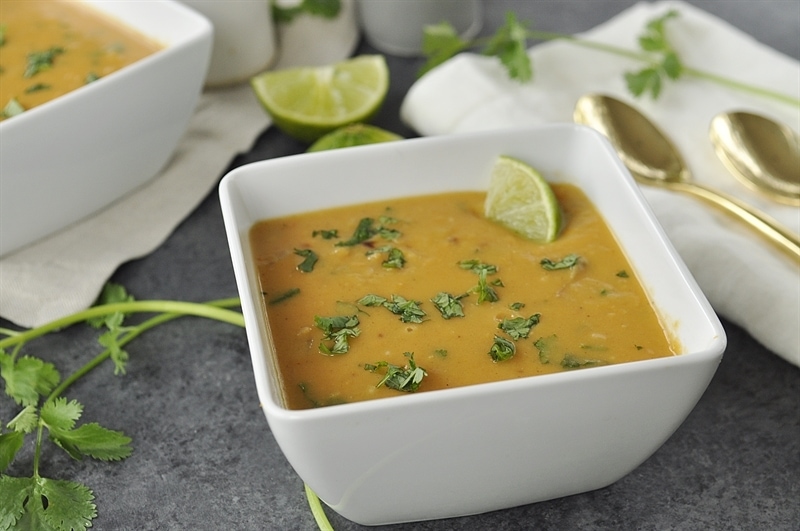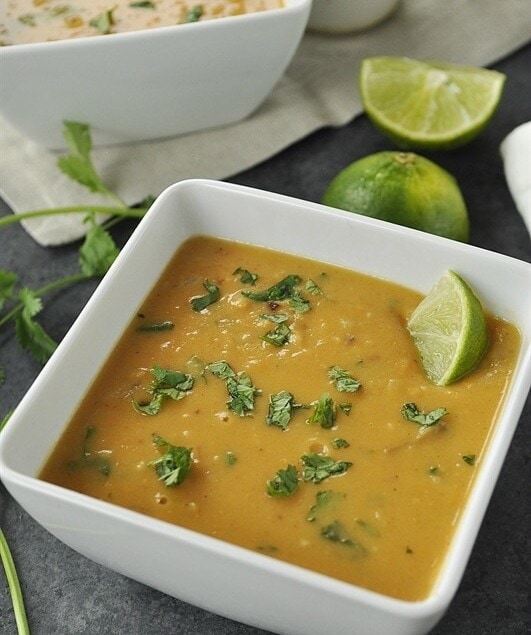 Mashed Sweet Potato Soup
Ingredients
2 cups mashed sweet potatoes
2 -3 cups chicken broth depending on desired consistency
1/2 cup onion
1 Tbsp butter
1/2 tsp salt
1/2 tsp red pepper flakes
1 tsp cumin
2 Tbsp cilantro chopped
1/2 cup coconut milk
additional cilantro and lime for garnish
Instructions
Saute onion in butter until onions are soft.

Add onions into sweet potatoes and chicken broth.

Season with salt, red pepper fakes, cumin, and cilantro.

Stir and simmer over medium heat for 10 minutes.

Add in cococnut milk and bring back up to desired temperature.

Serve with a garnish of additional cilantro and a squeeze of fresh lime juice.