Marshmallow Rice Krispie Treat Ice Cream is a favorite treat in ice cream form!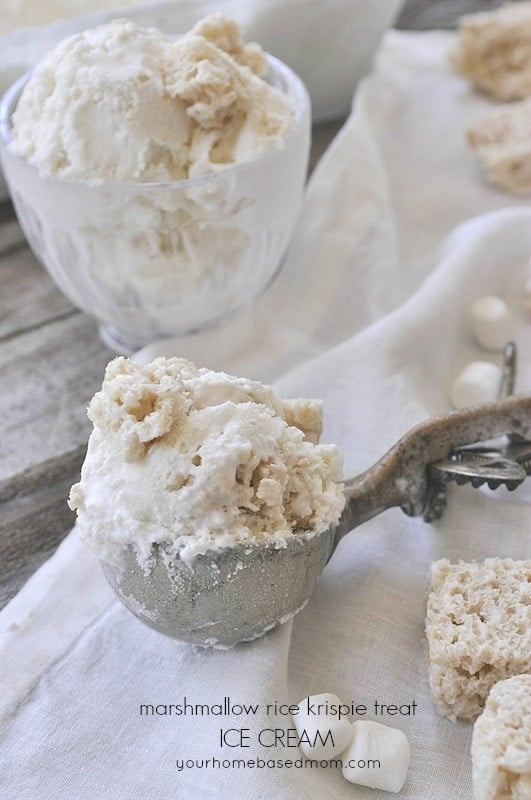 Last week I mentioned I had been on a bit of an ice cream making binge this summer when I shared that yummy Nutella Crunch Ice Cream. Well, the binge continues and I've got a bit of a theme going here with using cereal in ice cream.  I mean, it makes perfect sense doesn't it?  Ice Cream is mainly milk and milk and cereal go together.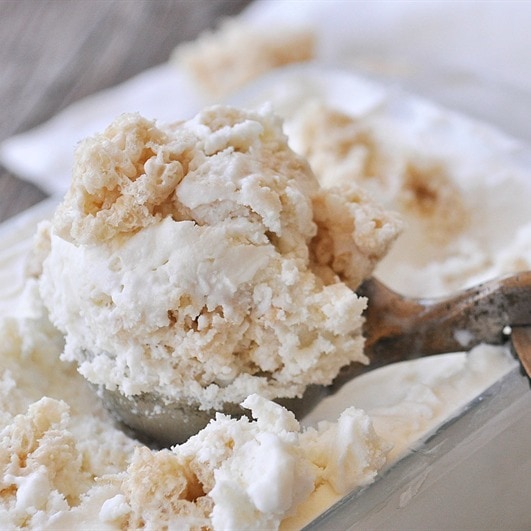 When I travel, I always like to check out the local ice cream scene and find the city's best ice cream.  I first discovered marshmallow rice krispie treat ice cream while visiting my daughter in New York and fell in love with the idea.  The ice cream place didn't actually even have that flavor ice cream the night I was there but it was one of the flavors they usually offered.  I just couldn't get the idea out of my head so I decided to try my hand at it at home.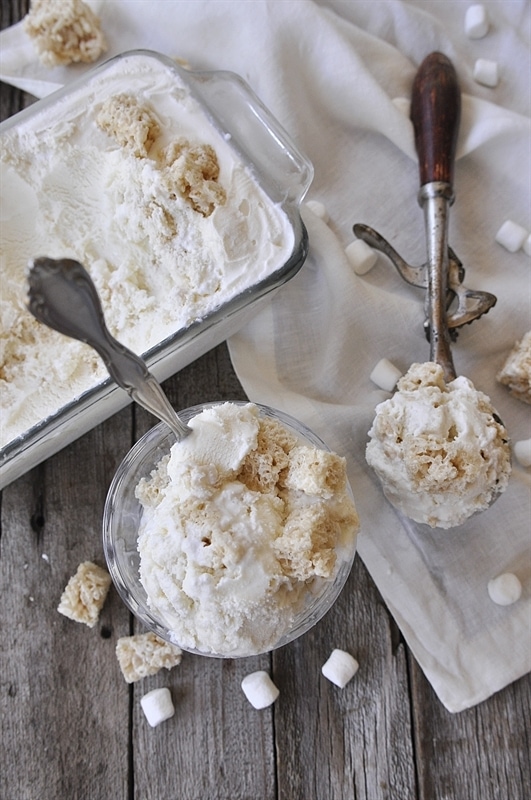 I used my favorite vanilla ice cream base and swirled some marshmallow fluff through it.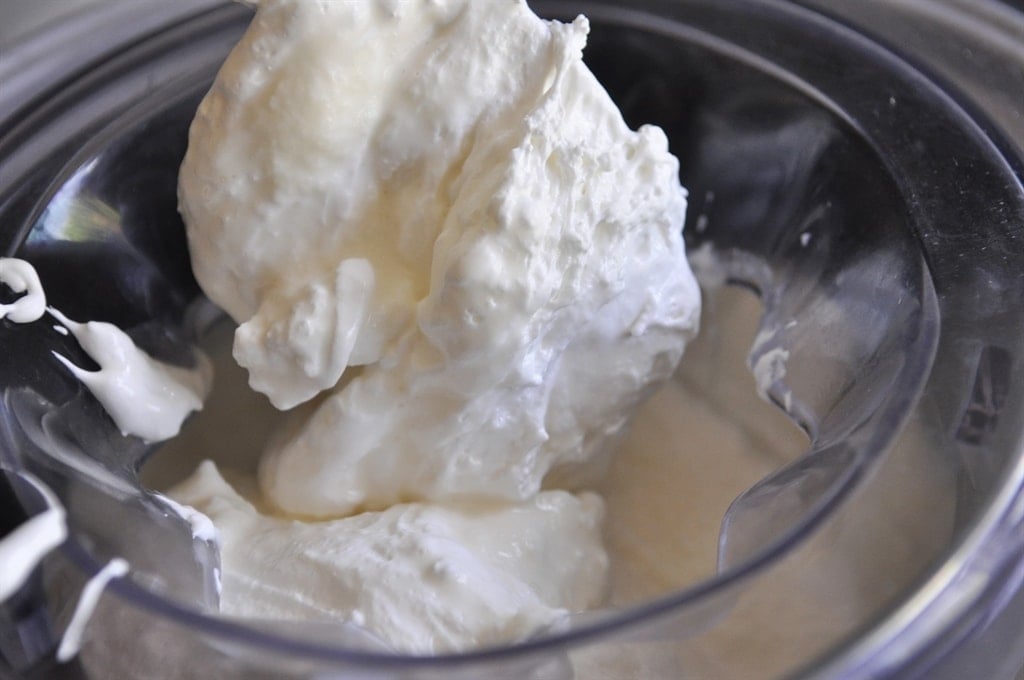 I then mixed in chopped up rice krispie treats using my Perfect Rice Krispie Treat recipe.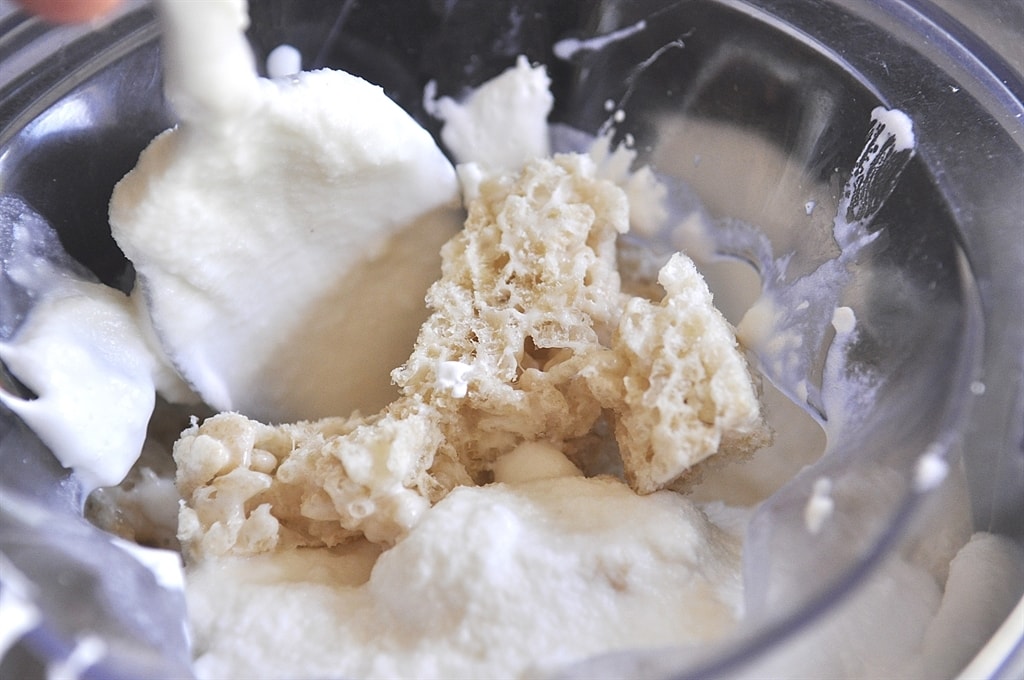 I only have three words to describe this ice cream – OH MY GOSH!  Yes, it is that good.  In fact, it is the kind of ice cream you hide in the back of the freezer so you don't have to share it. I have no idea how it compares to the one in NYC but this one is amazing!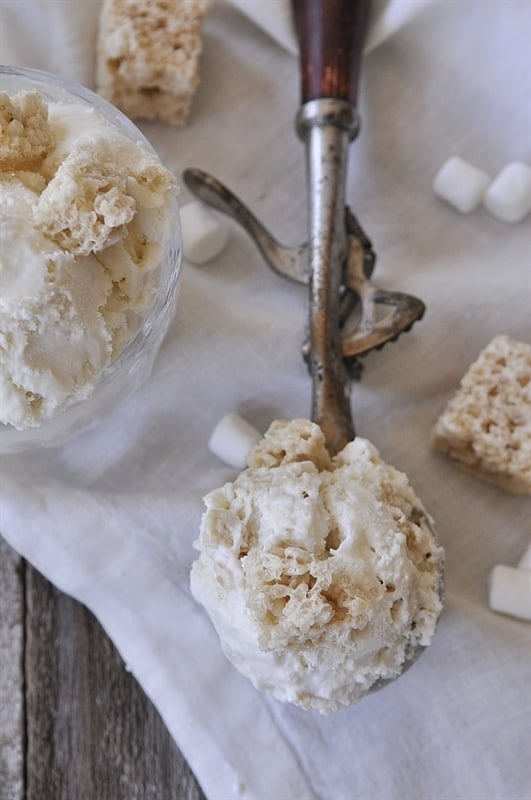 So are you drooling over the ice cream or that vintage ice cream scoop!?  Mine is an actual antique but my friend Kristi over Barn Owl Primitives has some just like it in her shop so be sure and check them out.  I love mine!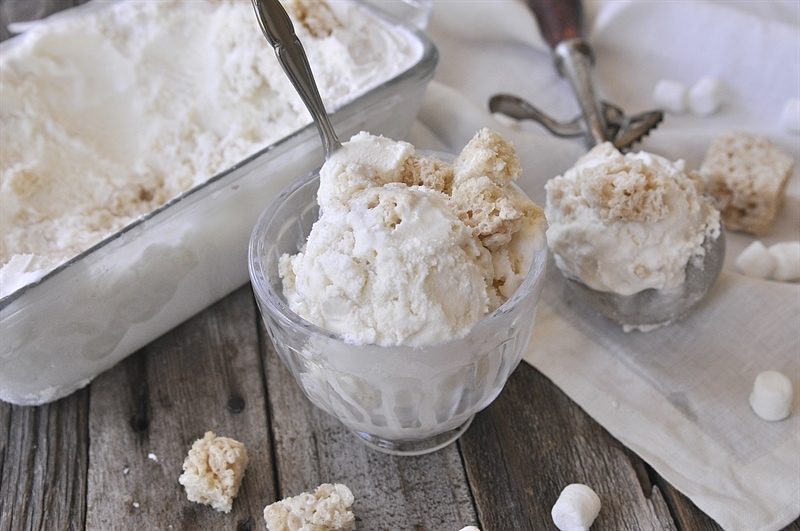 I like a bit of chew or texture in my ice cream and the rice krispie treats provide just the perfect chewiness.  They hold up well in the ice cream too and don't get all mushy.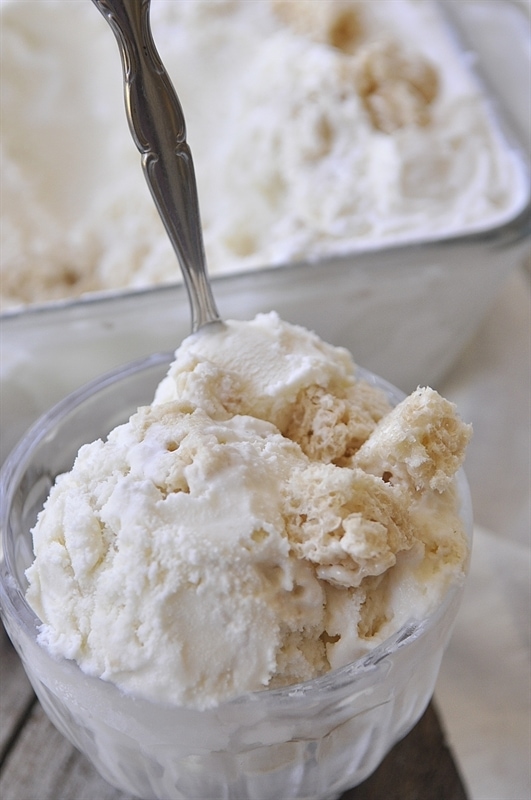 Now grab yourself a spoon and dig in!!  You don't have to share if you don't want to!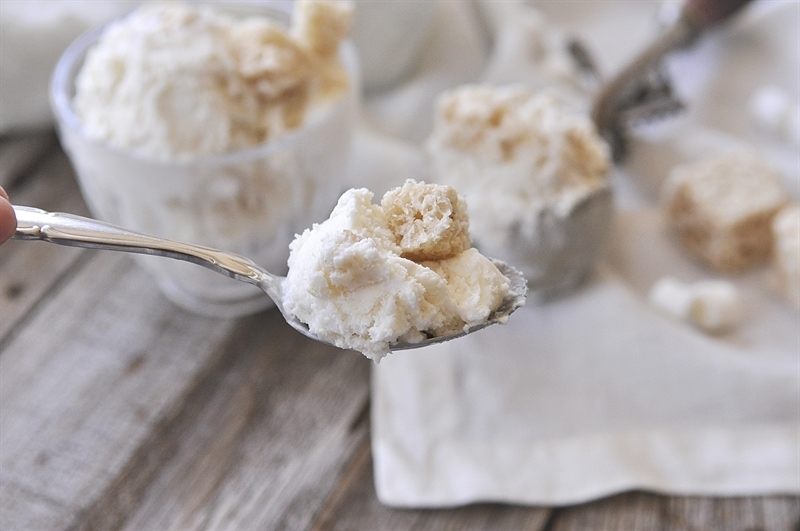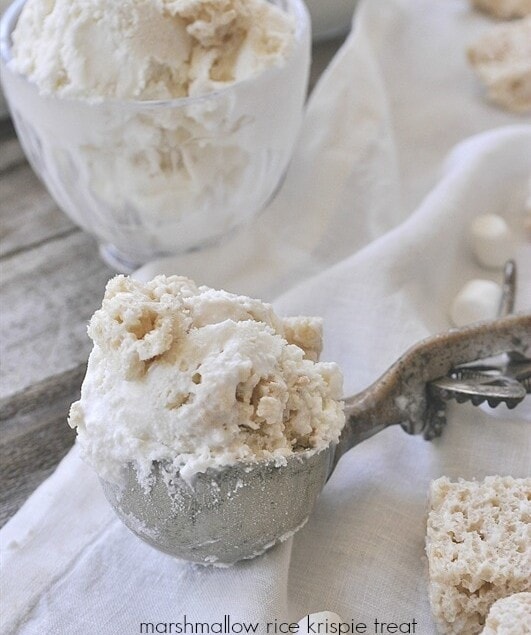 Marshmallow Rice Krispie Treat Ice Cream
Ingredients
1 batch of vanilla ice cream base
1 7 oz. jar of Marshmallow fluff
2 cups cubed Rice Krispie treats
Instructions
Mix together ice cream and process according to directions.

After ice cream has processed, fold in marshmallow fluff and rice krispie treats. Stir to combine.

Place in freezer to harden.