One of my weaknesses during the holiday season is all the holiday baking magazines that come out.  Over the years I have acquired quite a collection. Usually there are 2-3 recipes that really stick out to me that I want to try but this year I purchased a copy of 100 Best Cookies from BHG and it was like hitting the jackpot.  So many amazing cookies.  Lots of dog eared pages in this magazine.
One of the first ones I had to try was today's recipe for Inside Out S'more Brownies.    Easy and delicious! Next time you have a craving for a s'more and don't have a campfire handy you must definitely try these s'more brownies.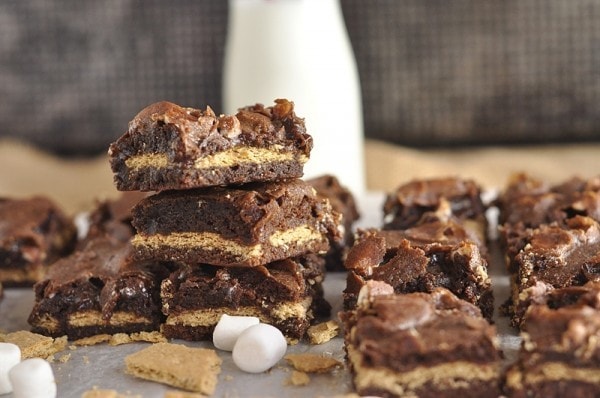 Instead of being on the outside, the graham crackers are on the inside of these brownies.  A yummy layer of graham cracker and marshmallows are sandwiched between two layers of chocolate brownies.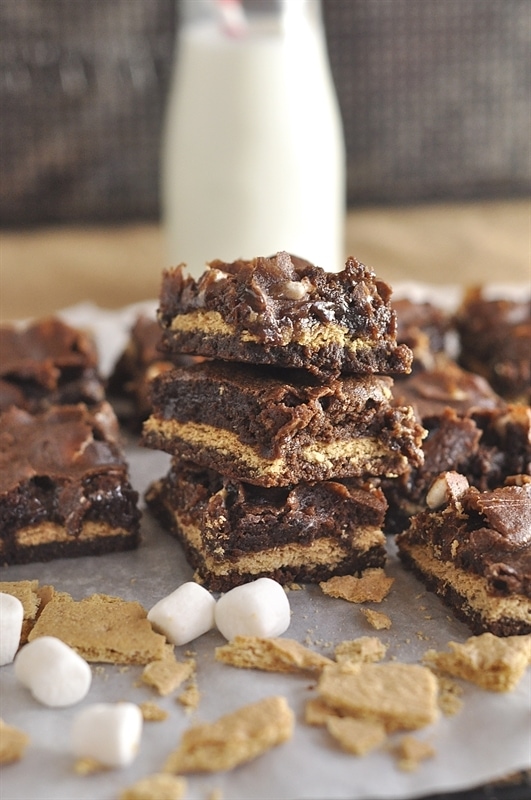 All you really have to do is add milk.  I think brownies always require milk.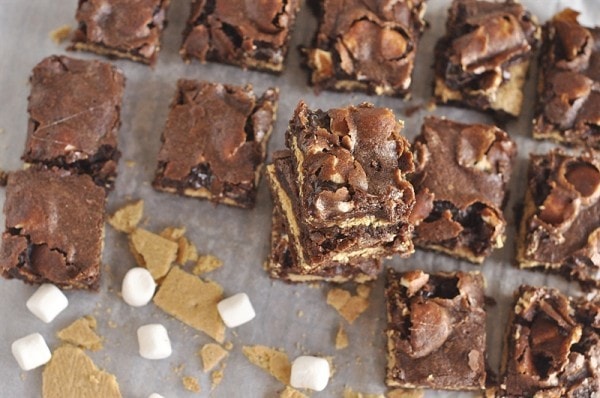 For some more bar cookie goodness check out these recipes:
Milky Way Bars – Mud Hen Bars –  Butterscotch Blondies
Inside Out S'more Brownies
Ingredients
½ C butter
2 oz. unsweetened chocolate
1 C sugar
2 eggs
1½ tsp vanilla
¾ C flour
9 graham cracker squares
1 C mini marshmallows
Instructions
In a medium sauce pan melt butter and chocolate. Slightly cool.
Preheat oven to 350 degrees.
Line an 11 x 7 pan with parchment paper.
Add sugar and eggs into butter and chocolate mixture and stir until combined.
Add in vanilla.
Add in in flour.
Spread half of mixture into bottom of pan.
Top with graham crackers. Breaking as necessary to fit into pan.
Sprinkle with marshmallows.
Carefully spread remaining batter onto of marshmallows.
Bake for 25 minutes or until set.
Cool on wire rack
Remove brownies from pan by lifting paper.
Enjoy!
Leigh Anne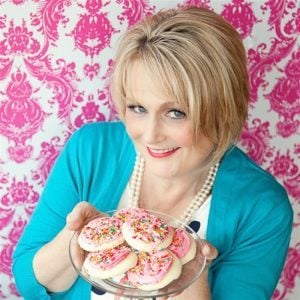 You can also visit me on Facebook, Pinterest, Twitter, Instagram
and Google+
Post originally shared over at Thirty Handmade Days.
Stay Updated!
Need more recipes and creative ideas? Sign up and get a FREE copy of my ebook! Do you think your friends would love this too? Please share my blog with them. Thanks!