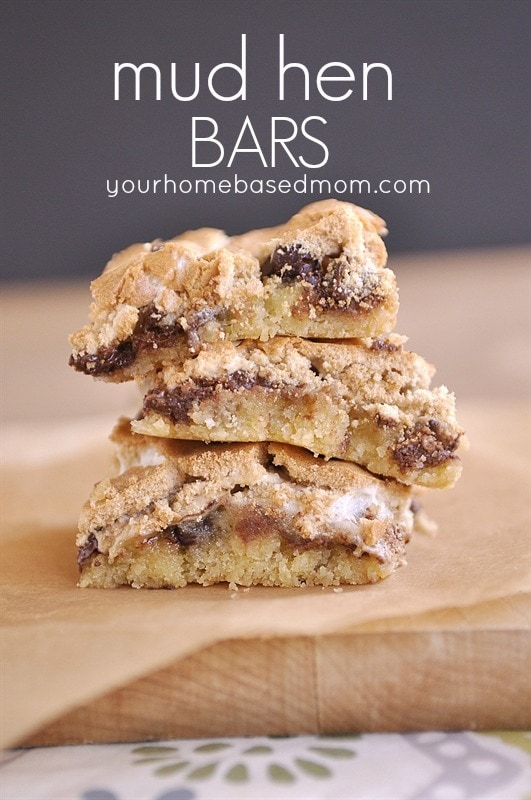 Today's recipe is  a Recipe Redo and one I have had in my recipe file for years – it is also in our "Best of the Best Family Recipes" cookbook because it is a keeper.
I have no idea why they are called "Mud Hen Bars".  When I googled the name I discovered there is a Mud Hen, New Jersey so maybe they were first made there.  A Mud Hen Bar is the perfect solution to any chocolate, marshmallow, ooey, gooey craving you may be having.!!
It starts with with basically a layer of cookie dough on the bottom and then topped with a layer of chocolate chips and marshmallows.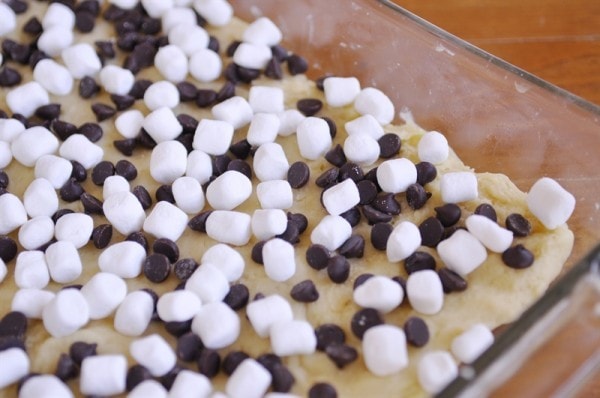 My favorite part of the Mud Hen Bar is the meringue like topping that is made by whipping egg whites and folding in brown sugar.  That is spread over the top of the marshmallows and chocolate chips before baking.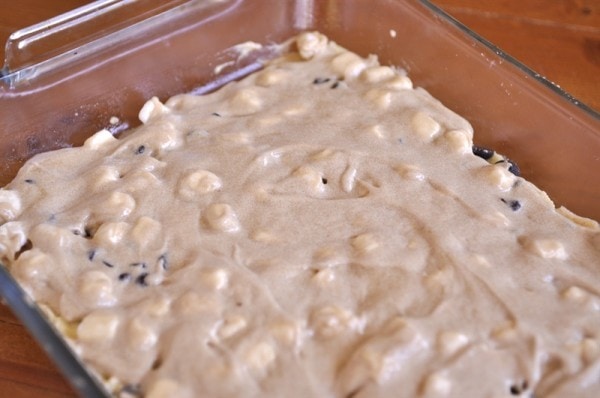 I love, love, the crunchy topping on the Mud Hen Bars.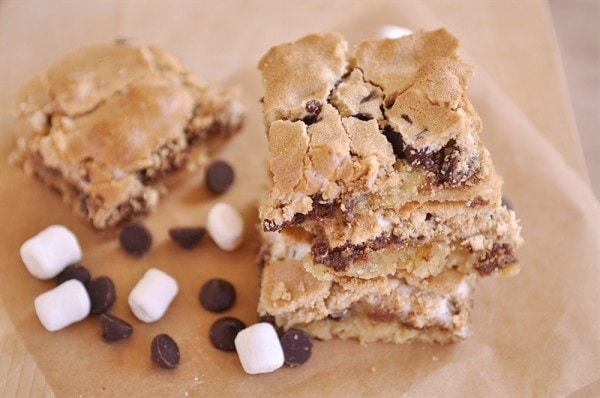 I love these bars warm and fresh out of the oven.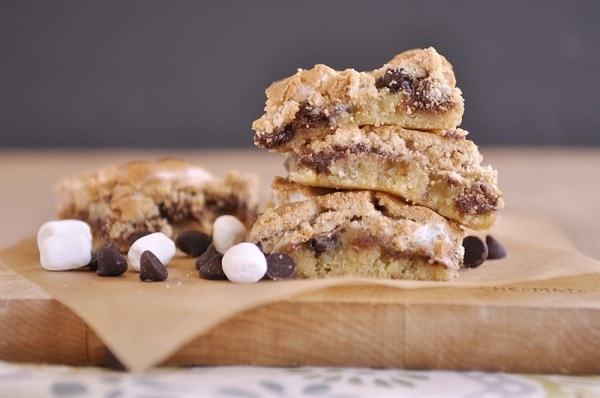 They are good the next day too but by far the best when they are fresh.  They are so good when they are warm and gooey.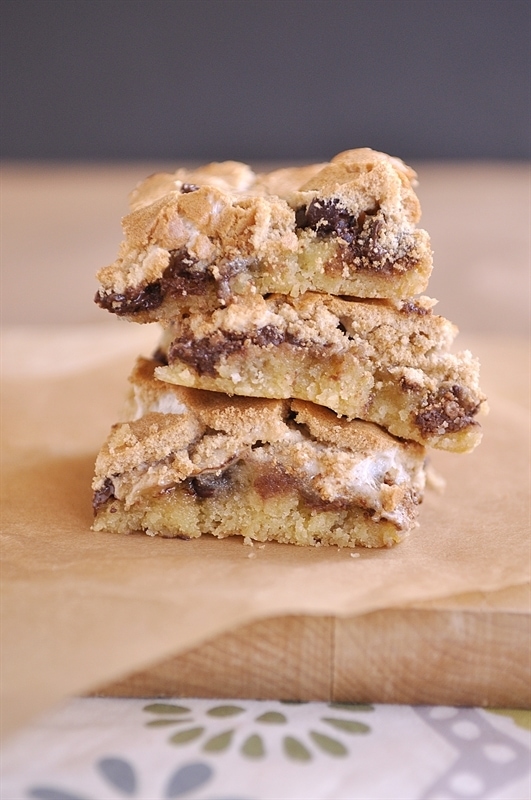 So next time you have a chocolate and marshmallow craving or need to take a bar cookie somewhere give them a try and let me know what you think.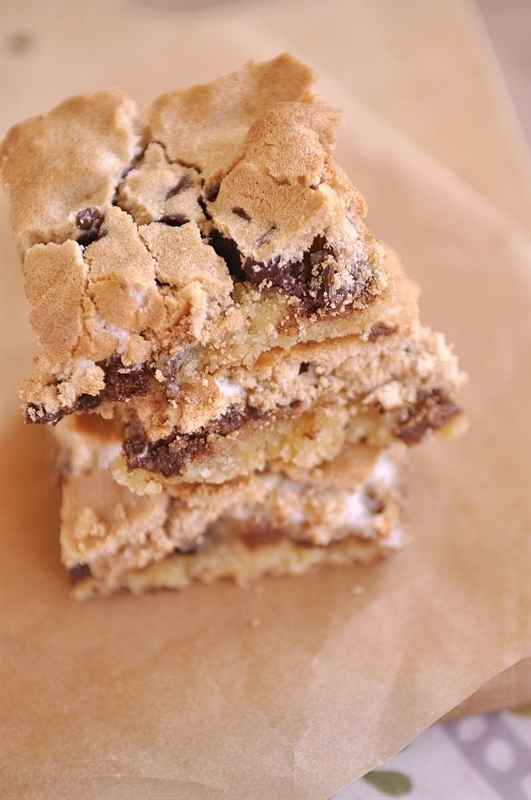 For some other yummy, chocolatey and or marshmallow goodness try these:
Chocolate Chip and Toffee Bars
Leigh Anne
 You can also visit me on Facebook, Pinterest, Twitter, Instagram
and Google+
For a list of where I Link Up each week go here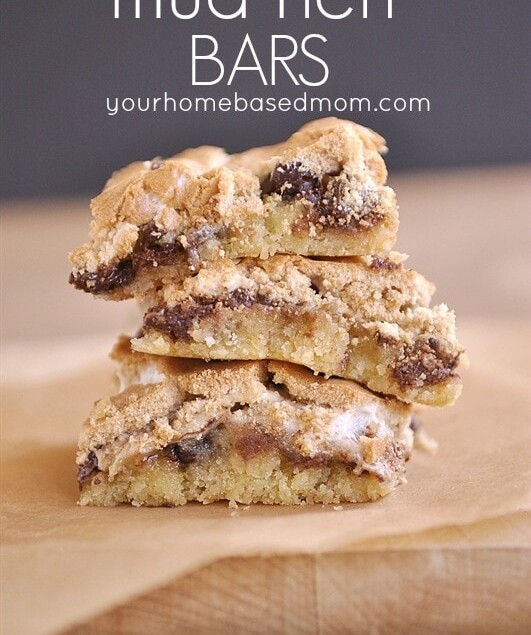 Mud Hen Bars
Ingredients
1/2 C butter
1 C sugar
1 whole egg
2 eggs separated
1 1/2 C flour
1 tsp. baking powder
1/4 tsp. salt
1/2 C chocolate chips
1 C mini marshmallows
1 C brown sugar packed
Instructions
Cream the butter and sugar

Beat in the whole egg and 2 egg yolks

Sift flour; baking powder and salt together; combine the two mixtures, blend thoroughly

Spread batter in lightly greased 9 x 13 pan

Sprinkle with nuts, chocolate chips chips and marshmallows over the batter

Beat 2 egg whites stiff, fold in brown sugar

Spread over top of cake

Bake 30-40 minutes at 350 degrees

Cut into bars